Malika Andrews is a national NBA reporter for ESPN. At just 25, many view Malika as one of the brightest young prospects in sports journalism. Andrews joined ESPN in 2018 after working at the Chicago Tribune and The New York Times. ESPN assigned her to cover the Bulls and Bucks before moving her to New York to cover the Knicks and Nets.
Andrews rose to national prominence for her coverage of the NBA finals in the Orlando, Florida bubble. She famously covered the NBA players' boycott in solidarity with the Black Lives Matter movement.
This piece will look at Malika's struggle with mental health, her career, and her secretive love life.
Malika's parents supported her as she struggled with mental health and developed an eating disorder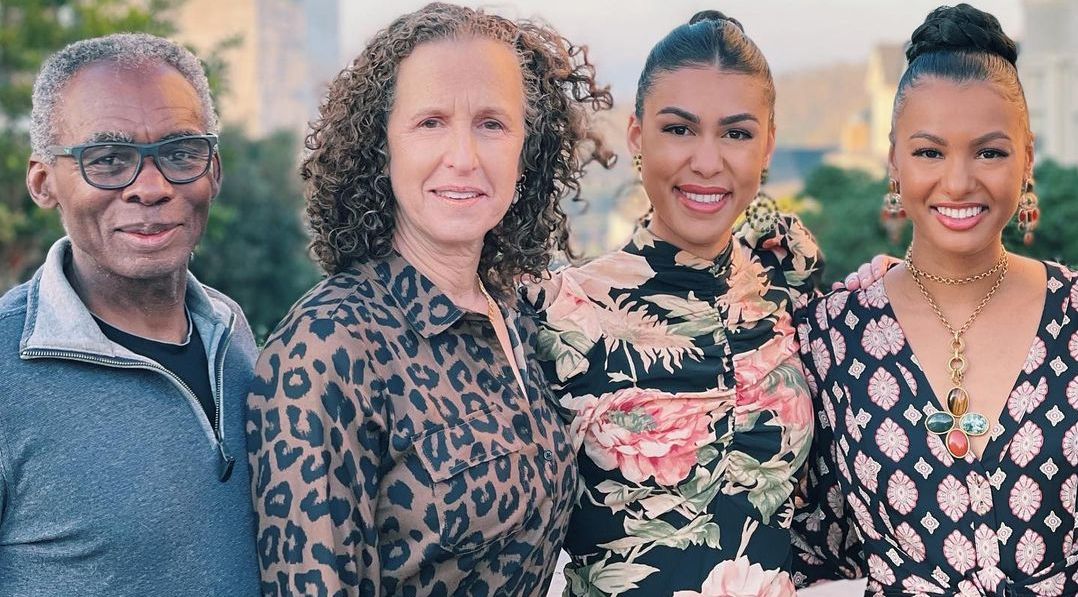 Malika Andrews was born on 27th January 1995 to an African-American father and a White mother. The family, led by Malika's dad Mike and Malika's mom Caren, shared a close bond. Malika, her younger sister Kendra, and their parents bonded over basketball and the Golden State Warriors. All seemed fine as the family celebrated Malika's Bat Mitzvah.
However, unbeknownst to Caren and Mike, Malika suffered inwardly. Malika told the New York Post that she was angry, depressed, and anxious. She tried to keep it in, but she couldn't avoid occasional outbursts, deteriorating grades, and the development of an eating disorder. Malika told the New York Post that she dropped out of school at 8th grade:
"It doesn't really fit into a box. I struggled with restricting and purging. It is not really anorexia or bulimia. It is more anorexia than bulimia, but it doesn't fit super neatly into a box, which I learned through many years of treatment that more and more eating disorders don't fit neatly into a box."
Not one to watch herself waste away, Malika approached her parents and asked for help. She told her mom that she couldn't get over what she was going through without professional guidance. Reluctantly, Caren and Mike sent her to a therapeutic boarding school in Utah.
Malika recovered spectacularly to graduate early at 17. She looks back at her decision to seek help as the turning point in her life. In an interview with the New York Post, Caren summarized Malika's journey:
"It reads like an after-school special to me when I look at it objectively. She was a sweet kid, had a rough spot and ten was able to overcome it and is now on national television doing work that I think she enjoys."
Malika made a name for herself as a writer but she stepped up when asked to star in television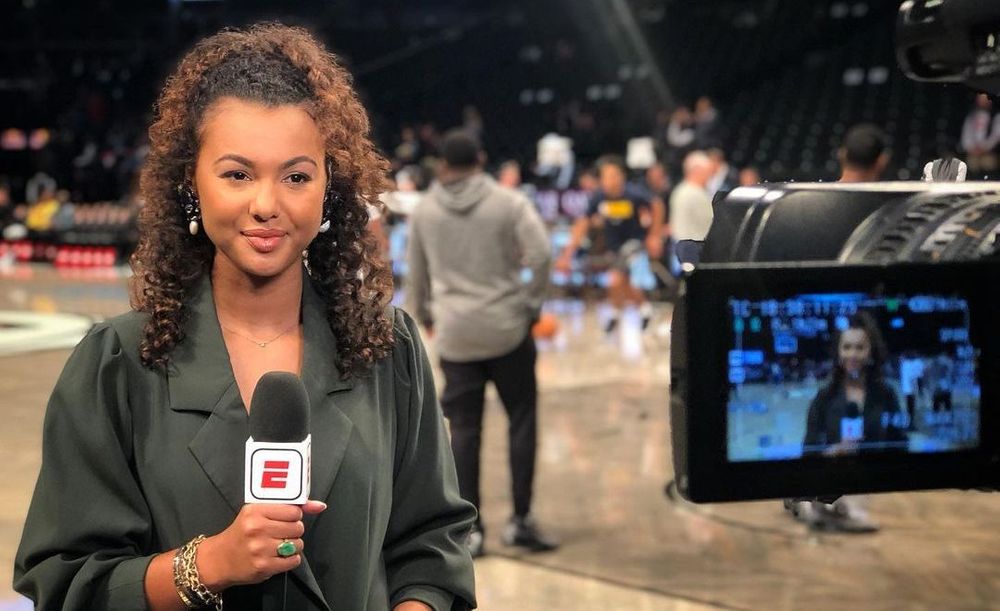 After high school graduation, Malika returned to Oakland to work at her grandfather's civil rights law firm. A year later, she joined the University of Portland to study communications. She made friends at the school paper and landed a segment in the sports section.
Malika went from strength to strength at the paper, eventually making it to editor-in-chief. Her work earned her a National Association of Black Journalist scholarship, which offered her the opportunity to learn from celebrated reporters such as Marc Spears and Sherrod Blakely.
During a trip to the Portland campus, NBA insider Adrian Wojnarowski noticed Malika's work on the paper. A year later, Malika met Adrian, and to her surprise, he knew her name. Malika took her star quality to the Denver Post, New York Times, and the Chicago Tribune before ESPN snatched her up. Andrews made a name for herself as a writer, but she also feels at home in front of the camera.
Malika feels prouder of her success whenever she thinks about the trials she went through as a teenager. "My mother reminds me all the time," Malika said. "My mother and I have a wonderful relationship now. She says, 'Man, did you ever think? Did you ever think?' I say, 'I never thought.'"
Andrews's sister, Kendra, is also making her way up the sports journalism ladder. She currently works as the Nuggets beat writer for the Athletic and is also making headway in television.
Malika's sister, Kendra, has joined her as an NBA journalist on ESPN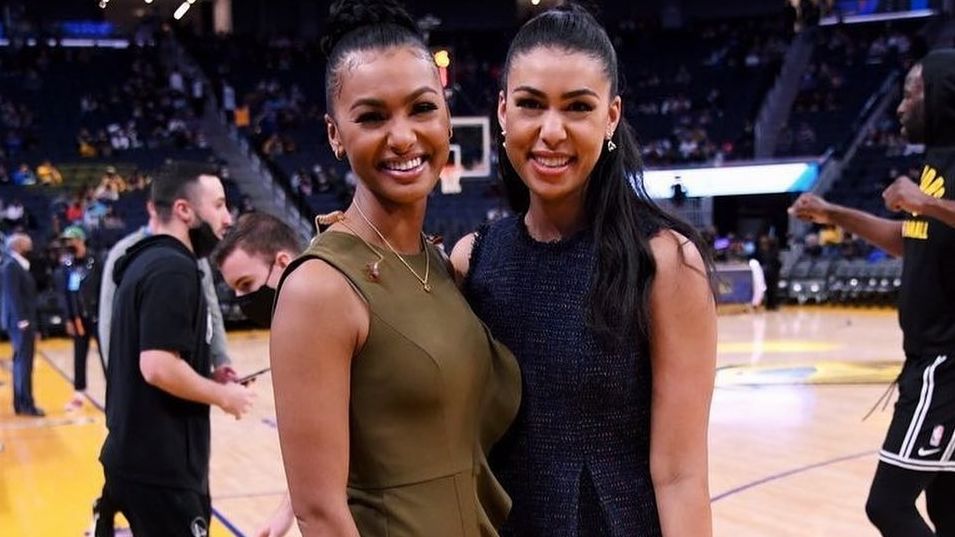 The younger Malika and her sister Kendra would clear the table after dinner attempting to beat their metaphorical buzzer, which would blare after 24 seconds. Today, Malika and Kendra work for ESPN: Kendra as a reporter for the Golden State Warriors and Malika as host of NBA Today.
"I root for Kendra," Malika told Glamour. "I root for what she wants. I root for her to succeed. Kendra getting the opportunity to work for the pinnacle network in sports television is a big deal. And so, because she wanted it, I wanted it for her."
Kendra and Malika have earned their spots on ESPN by freelancing, networking, taking lower-paying jobs, and working long nights. However, they still acknowledge the role privilege and luck have played in their success. "I'm very wary of saying work harder and everything's going to work out," she added.
Kendra has received touching messages from fans as well as unfriendly accusations of nepotism. She shrugs off both kinds of messages. "It's so early for me to be able to sit back and say, 'Oh, look what I've accomplished,'" Kendra said.
Malika has demonstrated that a Black woman can succeed in a male-dominated arena. ESPN reports that ratings during Malika's time allocation have increased, mainly due to increased viewership by Black woman viewers.
The sisters told Glamour that their confidence stems from their mom. Malika's mom was pregnant during law school and became her firm's first female lawyer and partner. Kendra said:
"Our mother and our grandmothers made it very clear to us. Our mom always says, 'Take up space, take up space.' She hates it when she sees us in pictures standing with our legs crossed because she says, 'You're making yourselves smaller. Take up space.'"
The sisters owe their mom shoes whenever she spots either standing with their legs crossed. "From super early on, we were taught to never be afraid to make our opinions known," Kendra said.
Malika is quite secretive about her dating life and is yet to be linked with a romantic partner
Malika has only been in the national spotlight for several months, but fans are already clamoring to get insights into her dating life.
Unfortunately, Malika doesn't seem ready to divulge the details about her dating life. Her social media accounts offer no clues as to who she is dating or who she might have dated in the past.
---