Ethan Nestor (Online Persona: CrankGameplays) is an American YouTuber and content creator with close to 2 million followers on his YouTube channel. Nestor is an all-round content creator skilled in writing, producing, editing, directing, and many more. Nestor's online success has catapulted over the last couple of years, but he has been a content creator since 2012.
Nestor's first videos on YouTube were vlogs he filmed alongside his friends. He then drew on the inspiration of gamers such as PewDiePie and started his gaming channel. Over the past year, Nestor and fellow content creator Markiplier have run a channel known as Unus Annus.
This piece will look at Ethan's career and love life. Ethan is single and doesn't have a defined sexuality.
Nestor participated in gymnastics before he started creating videos on YouTube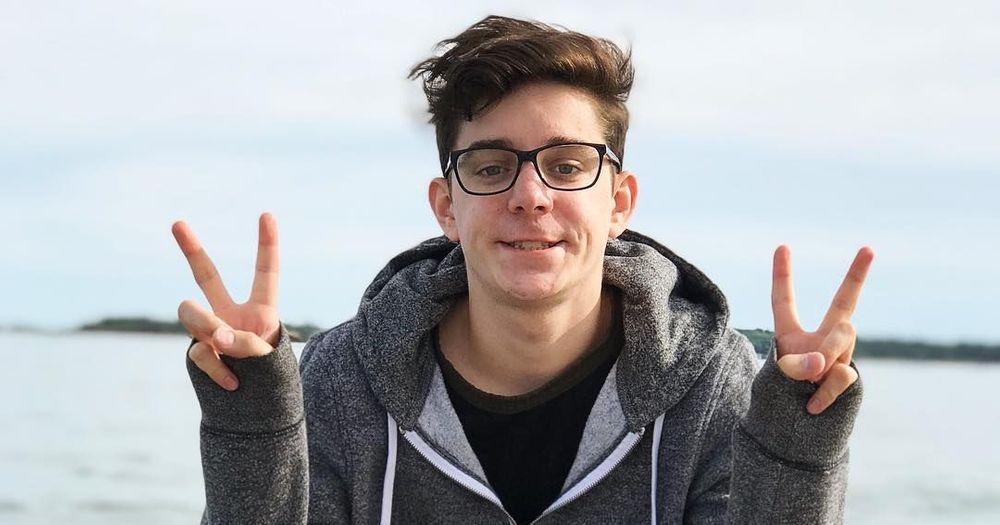 Ethan Nestor was born on 24th October 1996 in Cape Elizabeth, Maine. A trained gymnast from a young age, Nestor won numerous competitions during his schooling years. Nestor's passion lay in gymnastics before he started posting videos at the age of 15. Ethan's YouTube career started because he had nothing else to do with his free time.
Gradually, YouTube replaced gymnastics as Ethan's passion. After completing high school, Ethan chose to focus on content creation rather than apply for college or pursue professional gymnastics. He moved to Portland, Maine, and gave himself a year to see if YouTube could turn into a profitable venture. Within a year, he'd experienced enough success to ditch the notion of applying for college. Ethan told Tubefilter that the thing he loves most about YouTube is interacting with his community:
"I think my favorite part of making content on YouTube is the community. Sure, people can be overbearing sometimes, and there's a lot of times when I need to break from social media, but being able to interact with my community is awesome. It's so comforting knowing that no matter what time of the day it is, I always have people to talk to."
In a 2018 Q&A with Famous Birthdays, Nestor flirted with the idea of rekindling his passion for gymnastics, but only as a hobby rather than a career. However, he couldn't incorporate the demands of the sport into his tightly packed schedule. The content creator told Tubefilter that he barely has a life outside of YouTube:
"Outside of YouTube, I don't really have much going on. I think that's true for most YouTubers/ content creators. This sounds a little-entitled, but YouTube really isn't a job, it's a lifestyle. I don't have 'work hours,' I just kind of live my work. It's all I do! Which I love. I'm so incredibly lucky to be able to do this for my job, and I wouldn't trade it for the world."
Nestor and fellow YouTuber Markiplier deleted Unus Annus after the channel gained more than 4 million followers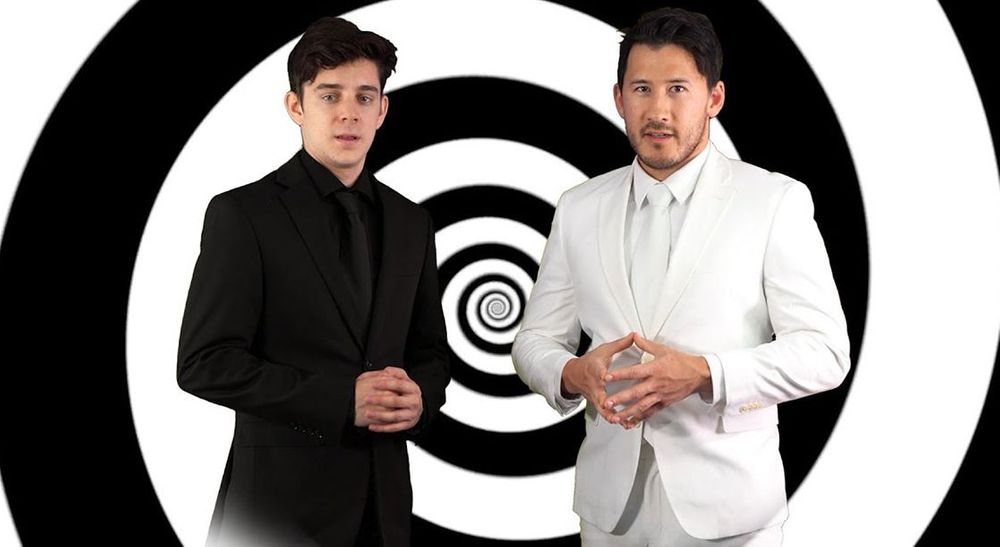 In November 2019, Nestor and his good friend Markiplier embarked on an ambitious YouTube project titled Unus Annus. Their goal was to create and post as much as possible for a year before deleting the channel. The channel became an overwhelming success, attracting over 4 million subscribers.
Unus Annus made Ethan's schedule more hectic, but it helped him gain more followers on his channel. He also told Tubefilter that it helped him organize his life: "Being so busy with Unus Annus has surprisingly helped me a lot. I think a lack of structure was really starting to get to me, and having no one to push my but myself was really hard."
As the clock wound down to the deletion date, a section of fans refused to believe that Ethan and Mark would delete the channel. Deleting a project with over 4 million subscribers didn't make sense. However, the duo went through with their promise. On 13th November 2020, Unus Annus no longer had an online presence.
Ethan and Mark shut down Unus Annus after completing one final stream. Nestor then posted a video on his channel, expressing pride at what he and Mark had achieved over 365 days. He said:
"Unus Annus was something that was really, really special. I truly think that it was something that will go down in YouTube history, and something that can't be replicated. What we made was a first for the platform in the way that we did it and the tone that we pushed and the content that we made in the way that we presented it."
Ethan views sexuality as a spectrum and he doesn't consider himself 100% straight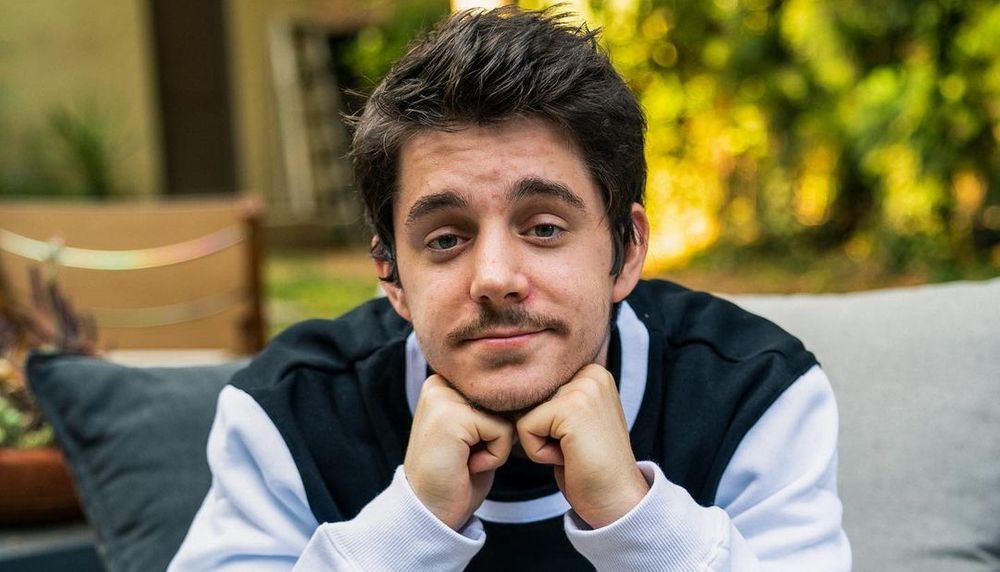 Sexuality as a spectrum is an idea that a significant number of people use to combat the notion that every person has a defined sexuality. Ethan told his followers in a 15th January Q&A that he conforms to the idea that sexuality is a spectrum. "It's a spectrum fam," he said. "It's a fucking spectrum." He added that he doesn't consider himself bisexual, but he has kissed other men. Ethan then expressed doubt about dating men, but he insisted that he isn't 100% straight:
"I don't know if I would date a guy. It's a spectrum! I think there's a lot of people I'm like, 'Chris Evans is super attractive. He is fucking hot as hell.' Would I date a dude? I think so. Like, I have kissed guys before. Would I say I am bi? I don't think so. Would I say that I'm 100% straight? It's a spectrum!"
Ethan and his ex-girlfriend Mika broke up in August 2020 after dating for more than two years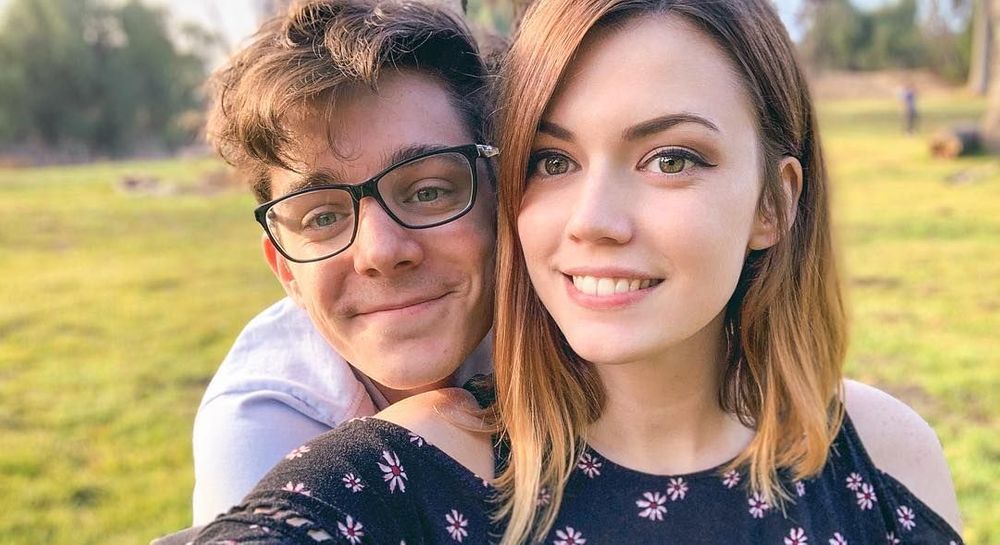 There was no indication of a breakup between Mika and Ethan before he announced the separation. A day after Valentine's Day, Ethan declared his love for Mika via Instagram. "There's no one else I'd rather shout weird noises with and drink glasses of whole milk," he wrote alongside a series of couply photos.
In early August 2020, Ethan took to Twitter to inform his followers of the couple's decision to end the relationship. The tweet suggested that they separated on amicable terms:
"This is an extremely difficult thing to say, but I wanted to let you all know that Mika and I are no longer together. Please don't feel like you need to choose a side. Mika is still an important person in my life and I'm so incredibly grateful for the time we spent together and I will always be happy for her and will continue to support her."
---