Chris Pine is an American actor famous for his role as James T. Kirk in the Star Trek reboot film series. Pine made his acting debut in 2003, and a couple of years later, he played Anne Hathaway's love interest in The Princess Diaries 2: Royal Engagement. Chris went on to appear in several films and plays before refusing a role in the film adaptation of White Jazz, to play the role of James Kirk in the 2009 Star Trek film.
Pine's role in Star Trek gave him a lot of exposure, and in 2011, Pine made a documentary about his career alongside the original Captain Kirk, William Shatner. After that, Pine went on to appear in Jack Ryan: Shadow Recruit, Hell or High Water, The Finest Hours, and many more.
We can confirm that Chris isn't married, but he is in a serious relationship.
He is in a relationship with Peaky Blinders star Annabelle Wallis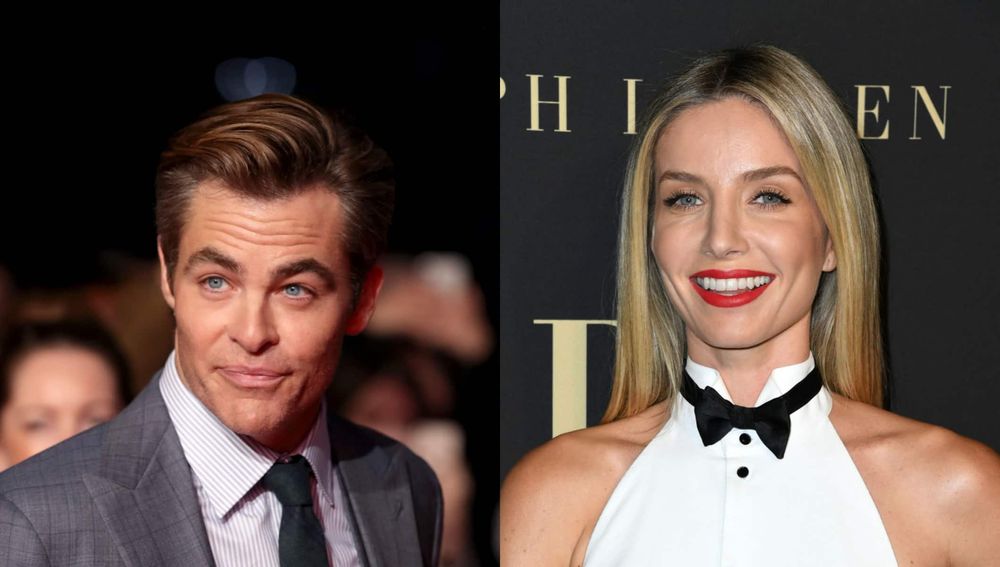 In early 2018, it was reported that Chris was in a relationship with British actress Annabelle Wallis. It was revealed that when Chris approached Annabelle, she was in another relationship. A source told Us Weekly;
"She was seeing someone else when they met. They kept it casual for the beginning. Chris was very attentive and wooed her to get her attention away from the other guy… Annabelle is totally Chris' type."
The identity of Annabelle's partner before Chris is unknown, but we know that she was previously in a relationship with Coldplay's Chris Martin. Annabelle's relationship with Martin happened before he got together with Dakota Johnson. Annabelle is famous for being secretive about her relationships. She talked to the Sydney Morning Herald in 2017 about being secretive;
"It becomes hard when you know about someone's personal life – it's just distracting. It's a whole job in itself if you go down that road. I love the person I love, but it means so much to me that I like to keep it safe. I have nothing to hide. It's just that when you have people in your life that you care about, you get very protective of them, and it's not about you anymore, it's about other people."
After months of speculation, it was confirmed that Chris and Annabelle were dating when they were spotted together in London. The couple is still going strong, and they appear together a lot.
The relationship between Chris and Wallis gets more serious by the day. The couple spent most of 2020 together, doing ordinary things such as grocery shopping and riding bikes. Pine told Extra that 2020 was the first year he didn't spend the holidays with his family as he spent it with Wallis' family. He said:
"The first time in 40 years I haven't been with my family, but I will be with my girlfriend and her family out here… Taking this year as it is, what it is… I'm going to open myself up to new rituals… Everyone is happy and healthy, whether they are in my family, my circle of friends, that's all I can ask for."
He has been linked with several high profile celebrities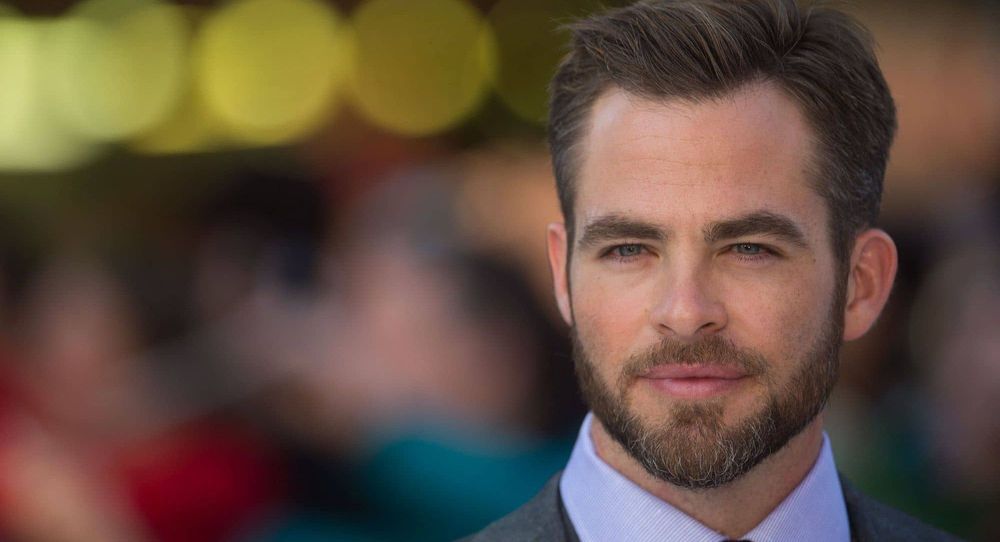 Chris was first linked with actress Sorel Carradine in 2006. It was rumored that they were a couple when they appeared at the premiere of Pine's Just My Luck. The couple later clarified that they were just friends to curb the spread of the relationship rumors.
In 2009, Chris was linked with Beau Garrett and Audrina Patridge. A year later, he was linked to X-Men actress Olivia Munn. The couple had a public relationship, and they appeared together on several occasions. Munn and Pine did not confirm the relationship, but it was suspected that they split up because of their conflicting schedules.
The relationship ended in controversy when Munn's nude photos sent to Pine were leaked to the internet. Chris went on to date model Dominique Piek for a couple of years. The couple also reportedly split up due to their conflicting schedules. He was then linked with Iris Bjork before dating Zoe Kravitz for a year.
Afterwards, Chris was linked to Star Trek Beyond co-star Sofia Boutella before starting his relationship with Anabelle Wallis.
He looks for intelligence, beauty, and humor in a prospective partner
Chris has been involved in several relationships during his career, and it might lead you to question what he looks for in a partner. In 2013, he told Ellen DeGeneres that he looks for intelligence, beauty, and humor in a woman. Pine said;
"Intelligence, beauty, and a sense of humor… Well, I think you have to be able to carry on a conversation, after the initial attraction, after the lust dies down; there has to be the thing that engages you. And that is intelligence and humor."
---