Danielle Peskowitz Bregoli (stage name: Bhad Bhabie) is an American internet personality and rapper, who gained fame after she appeared with her mom on an episode of Dr. Phil. During the episode, Bhabie uttered the phrase, "Catch me outside, how about that?" but because of her accent, it sounded more like, "Cash me ousside, how bow dah?"
The phrase became a viral meme, and Bhabie cashed in on her overnight fame and started a career as a rapper. In 2017, Bhabie became the youngest rapper to have a song on the Billboard Hot 100 chart with her debut single These Heaux. She currently has a recording deal with Atlantic records.
Bhabie has a controversial and highly publicized relationship with her parents Ira Peskowitz and Barbara Ann Bregoli. This piece will look at her parents and the never-ending drama that surrounds their lives.
Bhabie's mom struggled with cancer as she raised her daughter in Florida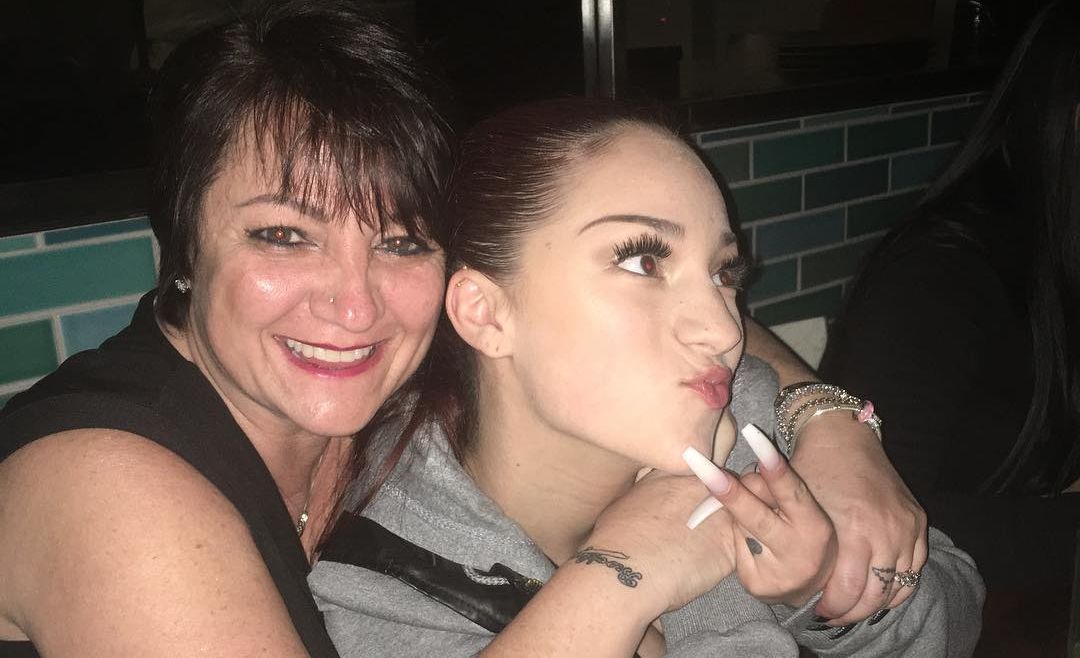 Barbara Ann was born and raised in a rough neighborhood in New York. She grew up tough, and after completing her education, she moved to Florida to work as a compliance analyst. Ira worked for the Palm Beach Police Department in Florida, and he met Barbara after she moved south. Bhabie was born in 2003 in Boynton Beach, and she didn't grow up alongside both parents.
Ann and Ira split shortly after Bhabie's birth. Barbara and Bhabie lived together in a lovely house in Boynton Beach, which she acquired via her credit score. It got tough for Barbara and her daughter after she was diagnosed with cancer in 2007. Bhabie was only four at the time, and she became her mom's primary caregiver.
Bhabie rubbed aloe on her mom's chest to help ease the pain caused by her treatment and held Barbara's hair as she vomited. In late 2007, Barbara's cancer was in remission, but she hadn't recovered enough to get a job. She and Bhabie survived on insurance, child support, and help from her family. Barbara talked to the Palm Beach Post during that difficult time:
"Sometimes you think you are alone, but there are a bunch of moms like me out there who should be recognized. It's hard being on your own. A dad is a dad, but a mom is the one who gives birth to a child. She nurtures that child. You are a mom for life. That never changes."
Unfortunately, Barbara's cancer returned when Barbie was about 11, and she believes that it was too much for her daughter to handle. Barbara claims that Barbie's rebellious behavior started after her cancer returned. Barbara told Dazed, "Danielle had fear. She feared losing her mom, and that's how she reacted."
Barbara was criticized for taking advantage of her daughter after Bhabie became famous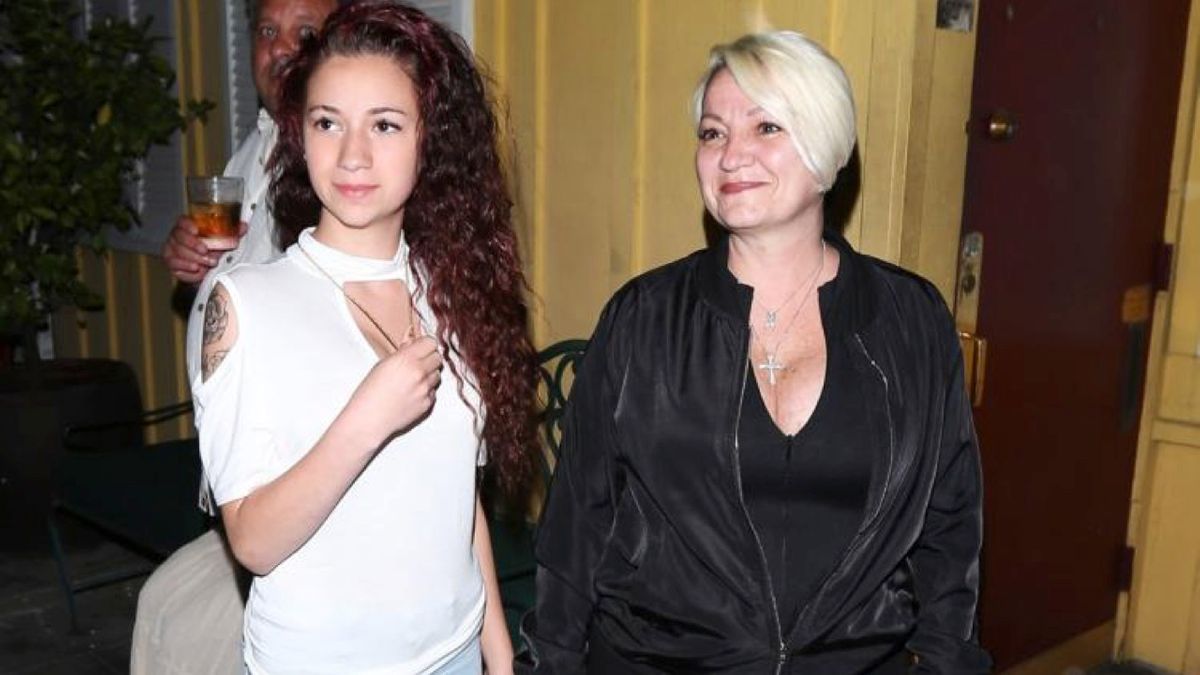 Bhabie's behavior grew worse and worse, and she regularly changed schools because of disciplinary issues. She went to a school for troubled girls in sixth grade, but instead of improving, she became more rebellious. Bhabie's behavior soon became criminal, and after she stole her mom's car to go to Miami, Barbara had her arrested.
The court system failed to help Bhabie, and that's when Barbara decided to contact Dr. Phil. The Dr. Phil episode didn't paint Barbara in a good light, and she looked like a mother who had given up on her daughter. However, she claims that the production team changed the emphasis of the episode without informing her. She told Dazed:
"Moments before we stepped onto the set live on air, [the producers] turn around, and they say, 'By the way, this is the title of the show.' I'm standing there, going, 'What? I don't want to give up my daughter, what are you talking about?' But I had to go on the show to get my daughter help."
Bhabie catapulted to fame after the show, and Barbara's attitude towards her daughter changed. Barbara was criticized for suddenly embracing her daughter after appearing to give up on her during Dr. Phil. Some fans even claimed that the show was staged. Barbara provided an answer for her critics during her interview with Dazed:
"I put my daughter on that show to save her life. These people don't know me from a goddamn hole in the wall. Have they ever talked to me? Have they ever sat with my daughter? No. But they'll hate on her now. You know why? She's got a personality. She's got a gift."
Bhabie's dad claimed that he gave up on his daughter after a frustrating court battle over her custody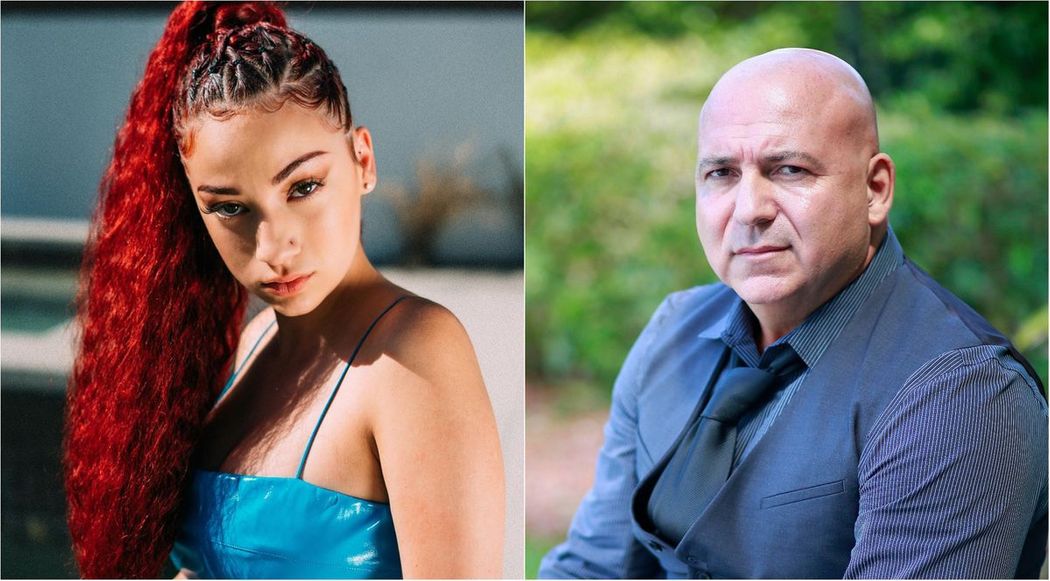 Throughout the entire Dr. Phil debacle, Ira was notably absent. Ira weighed in on his daughter's fame in a video he made in 2018. In the video, he claimed that he had been locked in a legal battle with Barbara over Bhabie's custody since 2003. He claimed that he gave up on his daughter's custody after constant frustration by the court and mounting legal fees. Ira then went on to criticize his daughter's upbringing in the hands of Barbara. According to The Sun, Ira said:
"I just thought, 'Wow that's my daughter' I could see that even though I helped create her those weren't my qualities, they weren't my traits – that's not the way you raise a child. I would never allow her to speak that way, act that way, but I had no part in that. I had absolutely no part in it, in her upbringing and if I did we wouldn't be where we are now."
Ira claimed that after the Dr. Phil episode, he put Bhabie on his health insurance and put her in a rehabilitation program. Bhabie's dad has a wife and two children, and he claimed that he wanted to Bhabie to know her siblings. However, the timing of the video was called into question, and he was criticized for wanting to benefit financially from his daughter's fame.
Ira refuted this claim and stated that he made the video out of the love he has for Bhabie. He said:
"Daddy always loved you. Daddy will always love you… You will always have someone here who will be your father."
Bhabie stated that she wanted a restraining order against her dad after he claimed that Barbara was an abusive mom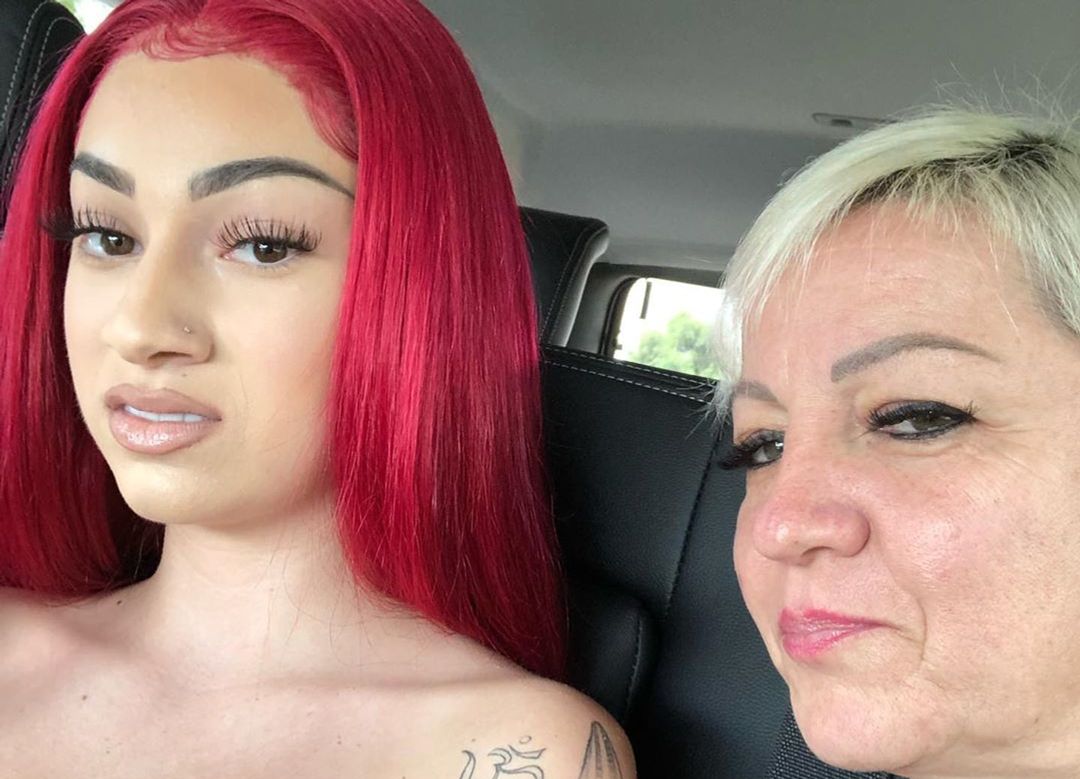 In early 2020, Bhabie claimed that she was taking a break from social media to focus on her mental health. However, three days later, she was back, and she didn't hold back in an Instagram post aimed at her father. The post was a reply to the following statement Ira made on Facebook:
"There is a video of the mother with mental disorders hitting my daughter once more, and she was removed from Instagram. But it shows that the mother continually beats my daughter and the State Attorney's office calls it Corporal Punishment… You had the responsibility to protect a child and defend my parental rights… you failed."
Bhabie replied by accusing Ira of walking out on Barbara and getting married to a stripper he met in Canada. She also claimed that Ira made the post as a desperate attempt to get attention, and that she wanted a restraining order against Ira. Bhabie later made an Instagram Live video in which she criticized Ira for being an absent parent. She said:
"Listen here you punk, let me tell you something, you ain't done a goddamn mother-fucking thing for me my whole life. I have received one gift from you that I'm sure you didn't buy, I'm sure your mother bought it. So please. I ain't received anything. My mother has done everything for me. Everything! You haven't done a damn thing."
It doesn't seem like Bhabie, and her dad will reconcile any time soon.
---