Yugge Farrell (Jahdatta) is a Vincentian model and actress looking to make her come back. She burst onto the limelight when she emerged as one of the runner ups in the 2015 season of Caribbean's Next Top Model, but after that, she snuck under the radar. Farrell released a couple of tracks in 2019, and she recently tweeted that she will release a mixtape soon.
Jahdatta's story came under focus on social media after one of her videos went viral. One Twitter user released a thread that highlighted the trials that Jahdatta went through in 2018. This piece will look at Jahdatta's controversial 2018 trial and her alleged affair with a top Vincentian politician.
Her trial in early 2018 caught the attention of the international community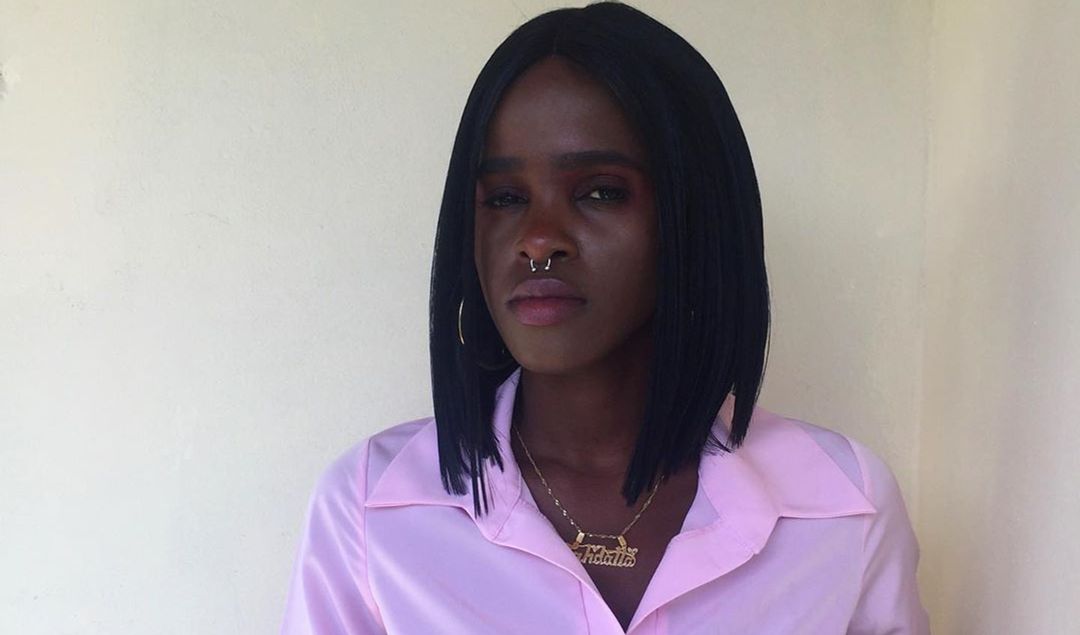 In early 2018, Jahdatta was arraigned in court on a charge of insulting the Finance Minister's wife. She pleaded not guilty to the indictment, but the court wasn't convinced of her ability to take a plea. The judge approved an application by the prosecution to have Jahdatta sent for psychiatric evaluation before coming back to court to take a plea.
The prosecution was within its power to make such an application, but unusually, it didn't provide evidence to support the need for a psychiatric evaluation. Despite strong protests by Jahdatta's counsel, the judge approved it. A day after the court's decision, Jahdatta released a series of videos on Instagram in which she talked about her career and an alleged affair she had with Finance Minister Camillo Gonsalves.
She stated that her relationship with Camillo wasn't about love and that it ended in 2016 after he made a sexual request that she wasn't comfortable with. After the two weeks of her evaluation ended, Jahdatta returned to court with her mental state in evident decline. She had flailing arms, and she screamed out during court proceedings. It was reported that contrary to her lawyer's instructions, Jahdatta had received three doses of antipsychotic drugs.
The judge's ruling stated that Jahdatta was to undergo evaluation, not treatment. By giving her a dose of drugs, the staff at the mental health center violated the court order. Jahdatta cried out in anguish and disbelief when the judge ordered that she go back to the mental institution for a week. The national and international community sympathized with her and pointed to the imbalance of power between Jahdatta and her accusers as the reason for her suffering. In an interview with iWitness, MP Daniel Cummings stated:
"This incident speaks to so many wrongs in our society… the inability of ordinary folk to access the fairness of our judicial system, to have equal opportunity to get treatment across the board, as if for king and peasants. It demonstrates in a very clear way that those in authority feel that the laws don't apply to them and they can do as they like."
Jahdatta's parents knew of her involvement with the Minister Camillo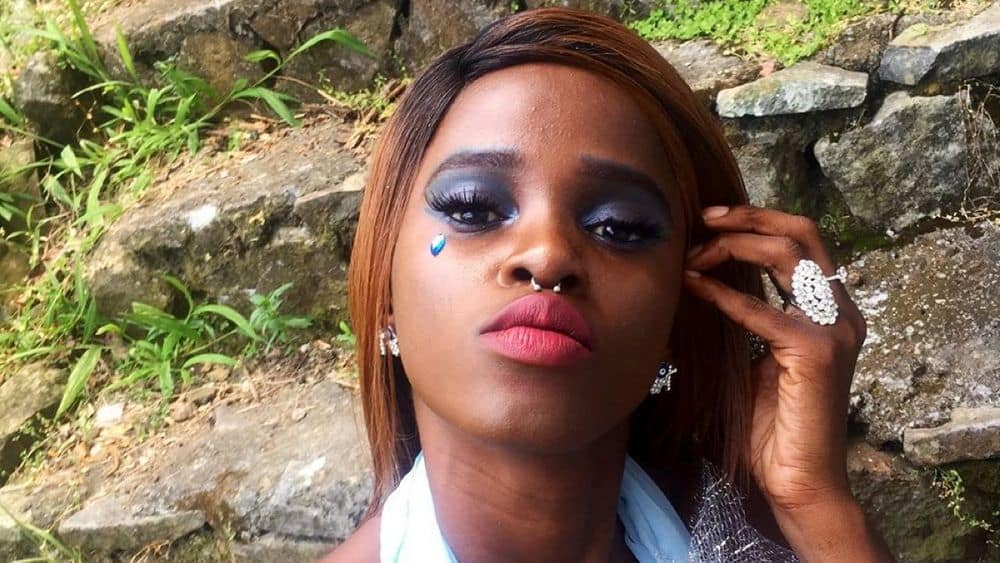 Jahdatta stated in her videos that her relationship with Minister Camillo started in 2013. According to Jahdatta's mom, Gailene, Farrell saw an opportunity to live a better life when she started talking to the minister. She told iWitness that after the relationship began in 2013, she didn't see her daughter for three years. Gailene didn't try to look for Jahdatta because she knew that her daughter was safe with the minister.
Jahdatta's dad, Calvert, also assured Gailene that Farrell lived with Camillo and so she was safe. Calvert even bragged that Camillo was his son-in-law. After the relationship ended, Gailene stated that she talked to Camillo's dad, Prime Minister Ralph Gonzalez, about Camillo and Jahdatta. She even presented him with a witness who verified the relationship between the pair.
The allegations made by Jahdatta damaged the reputation of Camillo Gonsalves, and it is believed that the government sent her to the mental institution to destroy her credibility. The Prime Minister also alleged that Farrell sent blackmail letters that threatened his family. Jahdatta refuted the claims and stated that she harbored no ill intentions toward anyone.
Jahdatta's parents also felt the abuse of power after they were accused of arson and attempted murder. The prosecution alleged that Calvert and Gailene set private property worth $10,000 on fire and inflicted cutlass wounds on the owner as he tried to escape the fire.
The Finance Minister denied Jahdatta's allegations after two years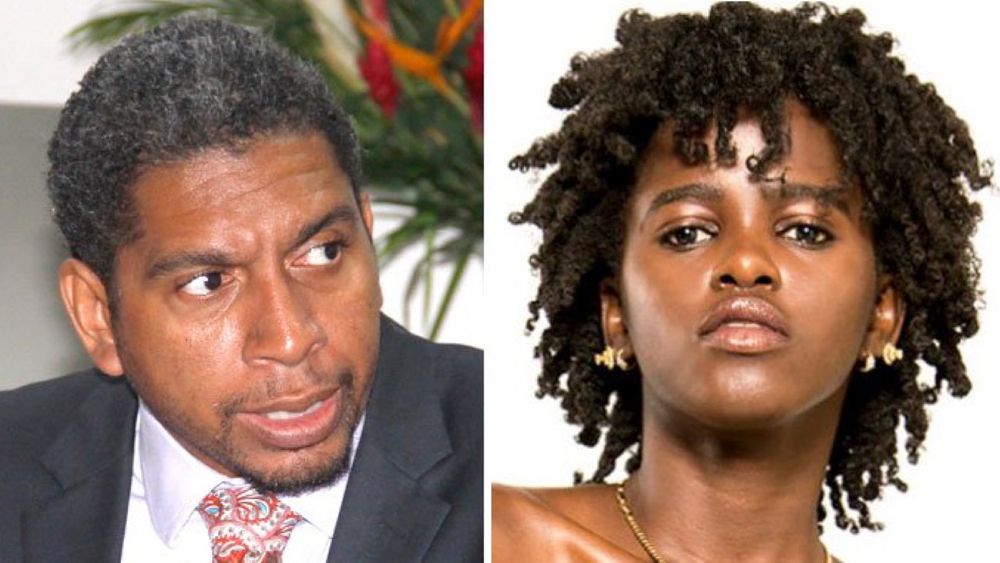 Jahdatta was eventually granted bail after spending three weeks in the mental institution, but by then, the damage was done. The court dismissed Jahdatta's charge in December 2018. The Prime Minister advised his son to maintain silence as the saga unfolded. Minister Camillo finally addressed the matter in an interview with ANN in February 2020.
Camillo stated that Farrell's accusations were false. He stated:
"It's good of you to ask me, because very few journalists actually ask me, they went running all over the place with different responses but I'm not going to respond to that. A lot of allegations were made that were patently false on their face and it was distressing that so many people ran with them in the way that they did."
---