In a world where celebrity marriages fall apart before they even begin, two Hollywood darlings; Anne Hathaway and Adam Shulman, have managed to defy all odds and keep their flame burning.
Hathaway, one of the highest-paid actresses in 2015 and multiple award winner, has taken the film industry by storm. Consequently, she has stayed in the spotlight for almost 2 decades now.
Due to her stunning performance in blockbusters such as Bride Wars and Les Miserable's, her career greatly overshadows her husband's, who is also into the show business.
The two have been in the spotlight for 11 years now and it goes without saying, they have real chemistry going on. The Ricki and Flash producer met his wife-to-be in 2008, barely 5 months after her breakup with ex-convict Raffaello Follieri with whom she had been with for 4 years. They set things off sooner than expected, and truly, he was her knight in shining armor.
Shulman and Hathaway, who have an ideal age difference (born in 1981 and 1982 respectively) were gifted with a baby boy named Jonathan in 2016. Managing a career while still creating time for family is no easy task, but Adam Shulman seems to be good at it.
Just how much is there to know about the Primetime Emmy Award Winner's Husband?
Read on, as we recount the untold truth of Anne Hathaway's husband.
He is both an Actor and Film Producer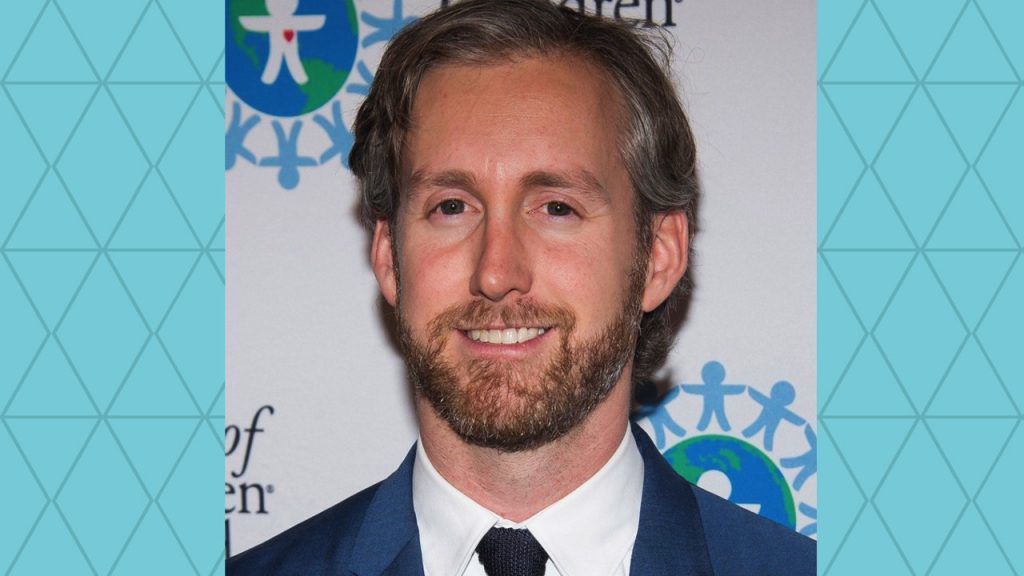 Born into Judaism by his parents; Mark Shulman and Jacqueline Banks, Adam was raised as an only child in New York- America's home of arts. For one reason or the other, he developed a strong passion for filmmaking which he later on pursued. As a novice, he started by taking a degree in theatre at the renowned Brown University.
Upon realization that this would not suffice, he concurrently joined an apprentice program at Williamstown Theatre Festival in 2000, where he learned the rules of acting. Later in 2001, he perfected his art at the Eugene O'Neil National Theatre Institute among other summer programs at New York University.
It is impressive how he managed all this while still studying his major in theatre arts. After graduating in 2003, it was not long before his skills were put to test onscreen.
He started out in American Dreams, a television show that aired in 2005 where he appeared in 5 episodes as a minor character, Paul O'Bannon. After that, he made appearances in the popular series, The West Wing.
His big break came in 2007 where he diligently portrayed a deputy sheriff, Enos Strate, in the film The Dukes of Hazzard. Shulman has also made several other appearances in productions such as The Gold Lunch, Song one, and The Loft. As a slowly rising movie producer, he is credited for works like The Shower, Ricki and the Flash (2015), Song One (2014), Puzzler, and Liberations.
Though incomparable to his wife's prowess and respect in the showbiz, he has managed to make quite a name for himself. Over the years, he has perfected other skills, including faking a fine Southern accent. But this is just part of what he does with his life.
Aside from Film and Production, He is a Jewellery Designer
Being a professional actor and vintage jewelry designer is profoundly unique. Not only is Adam a jeweler, but also has a crafting jewelry company- James Banks; named after his grandfather who had the tendency of creating jewelry for his grandmother. It was co-founded together with his partner, Heidi Nasher Fink who has been a major contributor to its success.
The jewelry brand which started in 2011, has managed to create a good reputation for itself, with stores in California, New York, Oregon, Connecticut, Texas, Idaho, and even Italy. With a lyrical concept behind all its pieces, Shulman's company mainly deals with hand-crafted neckpieces, bracelets, and rings made of rubies, white diamond, gold, black rhodium, emeralds or sapphires.
"Jewellery is like a beautiful piece of poetry, a love letter that someone gives you," Shulman said in a recent interview. He has put a lot of effort to transform his designs into gems that invoke some luxurious nostalgia, while still maintaining a vintage look. It is no surprise that he has designed a couple of intricate pieces for his wife, including her engagement ring.
With necklaces going up to $65,000, Adam has managed to make a reasonable amount of income from his business, acknowledging how supportive his wife has been by giving her honest opinion and continually being a source of inspiration.
His Celebrity crush was Anne Hathaway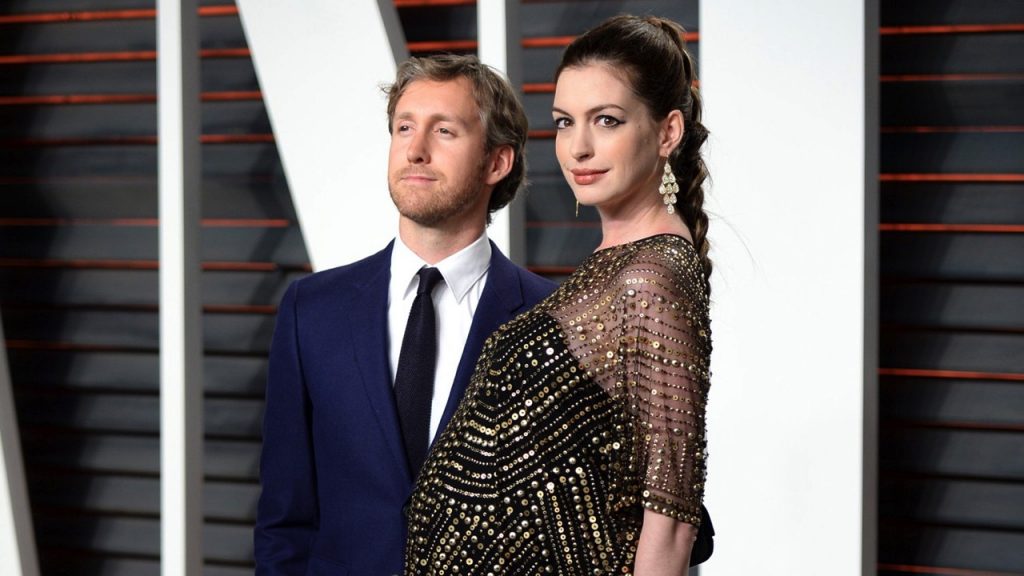 The chances of talking to an icon such as Hathaway, leave alone marrying her are seemingly little. However, this was a dream come true for Adam. Shulman is said to have been eying Hathaway but never had a chance to meet her.
Through a mutual friend, Shulman was introduced to The Dark Knight Rises star at Palms Spring Festival in 2008. However, marrying such an A-lister (an actress that was far successful and popular than him) was a long shot for him; but Hathaway made things much easier.
The actress was head over heels for Shulman, and she reportedly told a friend that she would marry him someday. Oblivious of the fact that Shulman wasn't seeing anyone, Hathaway became hesitant to make the first move, which she eventually did when she invited him for a trip date to New Orleans. The two made things work, and the rest is history.
After three long years, they got engaged officially in November 2011 and planned to wed in September 2012. Just like any other celebrity wedding, the two entered the matrimonial state in a prestigious ceremony at the Big Sur beach in California, with more than 100 guests present. Ever since they have been blessed with a baby boy (Jonathan) who was born in March 2016.
He Has a Net Worth of $1 Million Dollars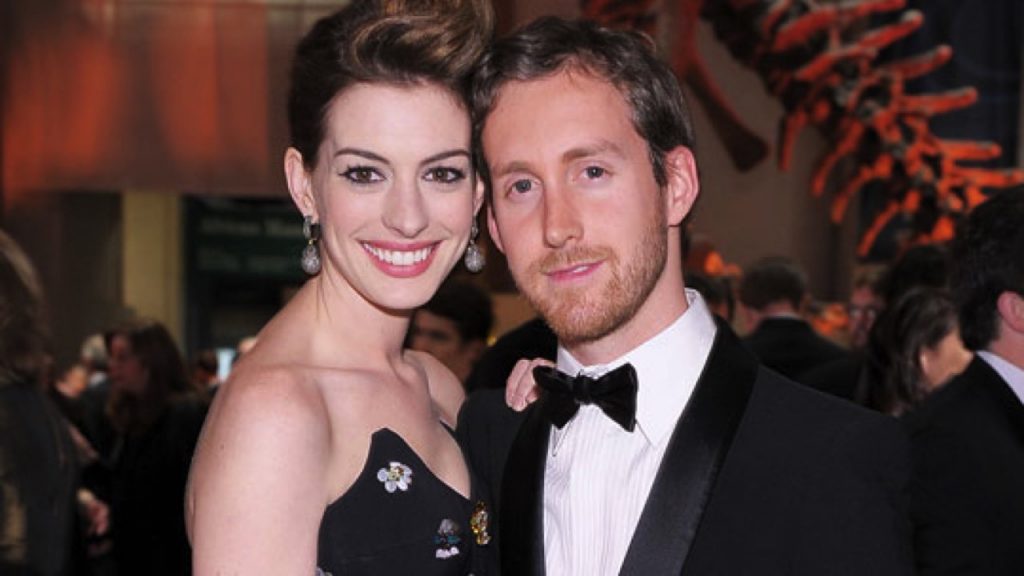 With his self-made career and impressive business establishment, Shulman has been able to amass wealth and investments worth $1 Million Dollars. Hathaway on the other hand, has a remarkable net worth of $35 million, thanks to her fast-paced acting career. Nevertheless, both are decent and enjoy each other's achievements. Because of his wife's big name, he is likely to become more successful than he has ever been.
In 2015, the box office reported that his movie Ricki and the flash, grossed $41.3 million, after spending a whopping $30 million for production. Upon release, the film grossed $6.6 million during its first weekend, and later on running in more than 1600 theatres worldwide.
Right after they got Jonathan, Adam and Anne bought a lavish $2.55 million apartment in the Upper West side of New York. Later on, in 2017, they purchased a similar home for $2.8 million near a beach in Westport.
He is a Renowned Philanthropist and donates to Charity
In 2013, Shulman together with his partner Heidi created dozens of hand-crafted customized jewelry, which were sold to promote a foundation dedicated to propel charity work on behalf of children globally (Word of Children Award Foundation).
The detailed and special pieces took two months to design, and all the proceeds gained in the charity event went back to the foundation. This is not the first time Adam is seen putting his hand in charity work.
His wife supports 24 different causes and 17 charities, hence being appointed as the UN global Goodwill Ambassador. Adam's involvement in this is not clear, but going by the way the two have been supporting each other, it is safe to presume he made some contributions.
He lives a modest life and keeps it low-key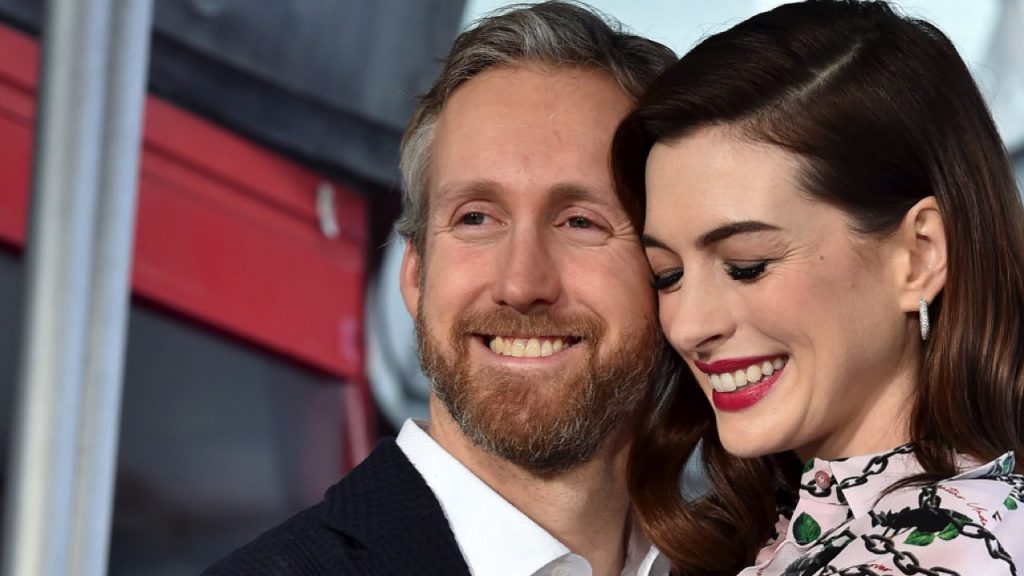 As most celebrities focus on being extravagant, some like Adam, live simple lives with no flashy things to identify them as VIPs. The fact that he doesn't have any official social media presence shows that he likes keeping his personal life to himself while living a decent life.
Compared to Hathaway's ex and fraudster- Follieri, he is more composed, mellow and seems fun to be around. The two have been spotted multiple times in the streets of Santa Monica, sometimes even with their baby.
A while ago, rumors surfaced that they had marital issues regarding the ideal home to live in. However, further clarification indicated that the family alternated between their two homes, depending on where Hathaway was filming. Despite everything, the two have a strong marriage.
He is said to be a Reincarnation of the famous Playwright, William Shakespeare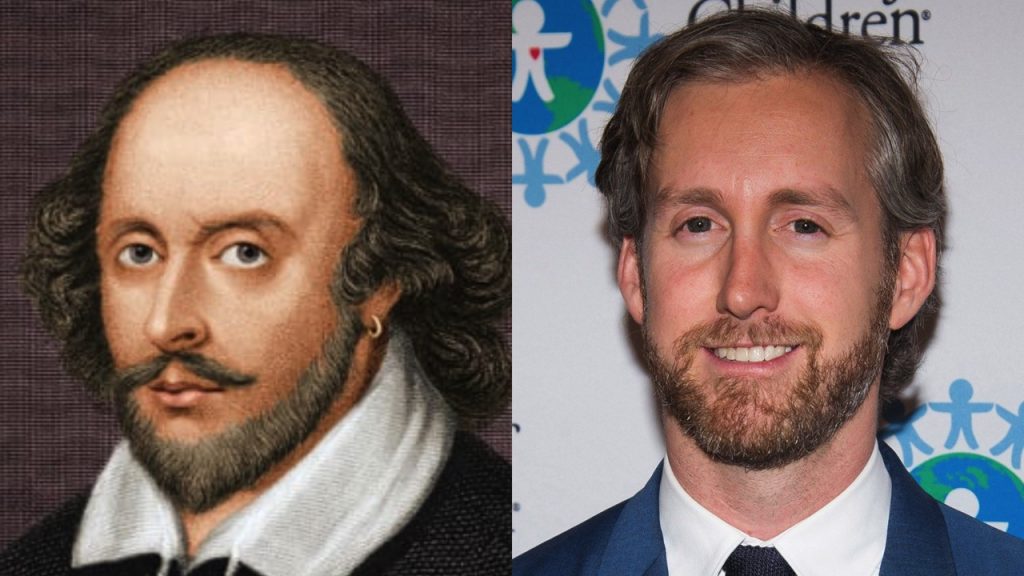 One of the untold truths of Anne Hathaway is that she was named after the late William Shakespeare's wife. In 2018, a Twitter user discovered how astonishingly similar Shulman and Shakespeare were. Unable to keep this to herself, the user tweeted about it and sparked the speculation of 438,000 people on Twitter.
Fans online have ever since fuelled this talk with theories such as; "Anne Hathaway has been time-traveling since she doesn't age", "the 1582 couple have come back for each other" and so on.
All the same, none of these claims can be confirmed; not by the couple and definitely not by Shakespeare. Quite fascinating though, don't you think?
There is more to see from Adam Shulman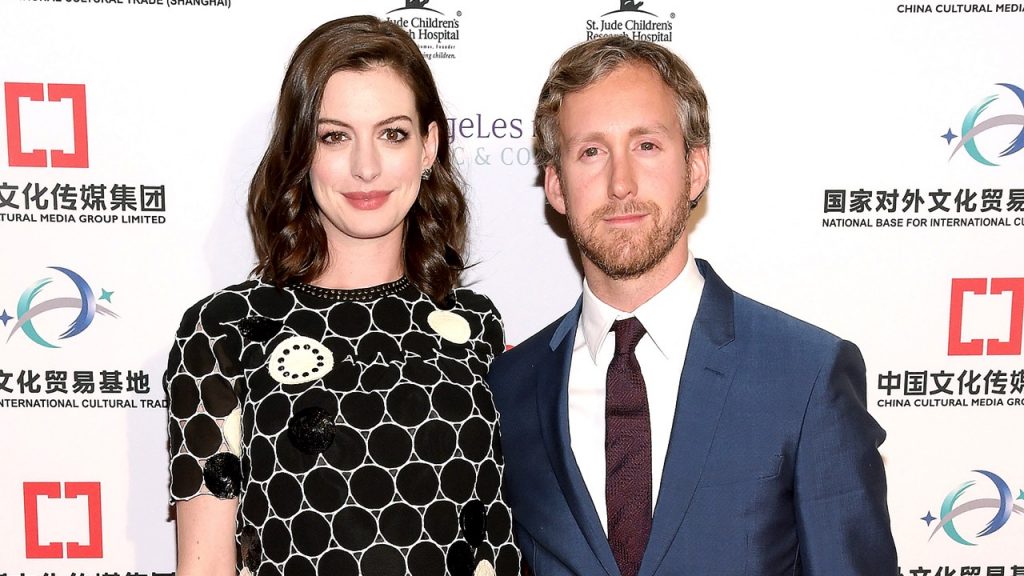 By and large, Shulman can be cited as a great example of a husband and father who has managed to handle the celebrity attention and pressure. His 5 year plus marriage, business experience, acting career, have all transformed him into a formidable character and an icon to whom many can look up to.
As one of Hollywood's most respectable husbands, we have no doubt there is a lot more in store for him; from the film industry to his Jewellery company, or even a new venture; Who knows?
Also Read: The Stunning Transformation Of Anne Hathaway
---