Alaya High (stage name: That Girl Lay Lay) is a 13-year-old Houston native who shot to fame by becoming the youngest rapper to sign with a record label. In 2018, Empire offered Alaya a recording deal, which many people thought she deserved.
Alaya became popular by posting rapping videos on social media. Her freestyling prowess impressed people from all around the world, and via constant lobbying by fans, she earned a spot on The Ellen Degeneres Show. Still riding on the high of her dazzling Ellen performance, Alaya released her first album, The Cheat Code. In 2019, she released The Cheat Code Reloaded, featuring hits such as Supersize XL and Mama.
This piece will look at Alaya's parents and her rapidly rising career.
Lay Lay started rapping after watching her father Acie High make music at the studio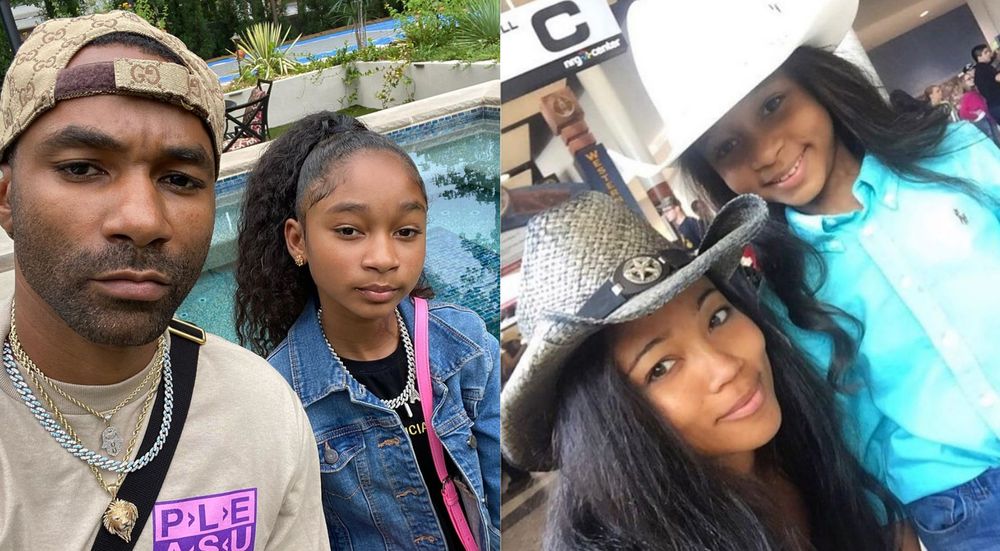 Alaya High was born on 28th January 2007 in Houston, Texas. Her dad, rapper Acie High, regularly took her to the studio where he was making music. At the age of 5, Acie started freestyling with her dad. Acie revealed on an interview with 97.9 THE BOX that he recognized Alaya's natural talent, but he didn't think that she would become a star as fast as she did. Alaya talked to Power 105.1 about her start in the music industry:
"I used to always go to the studio with him and I just caught on to it. I was like, 'It sounds fun. It seems fun. I want to try it out.' So I just tried freestyling when I was younger. As I grew up, I started writing my own stuff because it got a little difficult to freestlye… I just started writing my own stuff and putting it on Instagram and it just blew up."
Ghostwriting is considered controversial in the rap industry because a significant section of rap fans believe that rappers should come up with their own music. Alaya has been accused of using ghostwriters, but in an interview on 97.9 THE BOX, she revealed that she doesn't use ghostwriters simply because she can't be sure whether they are going to write the truth.
"If they write I'm hopping out the Lamborghini, that aint true cause we all know I'm hopping out the Mercedes," she hilariously stated. Alaya's mom has taken a back seat when it comes to her daughter's career, but she is heavily involved in Alaya's life behind the scenes. She is a fitness guru, and she ensures that Alaya stays fit and healthy.
Alaya stated that fitness is important to her because she wants to perform on stage like Beyonce does. On 13th May 2018, Alaya attached the following caption alongside a photo of her mom: "HAPPY MOTHERS DAY!!!! My mom is kind my mom she shines she is so worth it and very hardworking love you mom."
Lay Lay is unsure whether she wants to focus on acting, making music, or entrepreneurship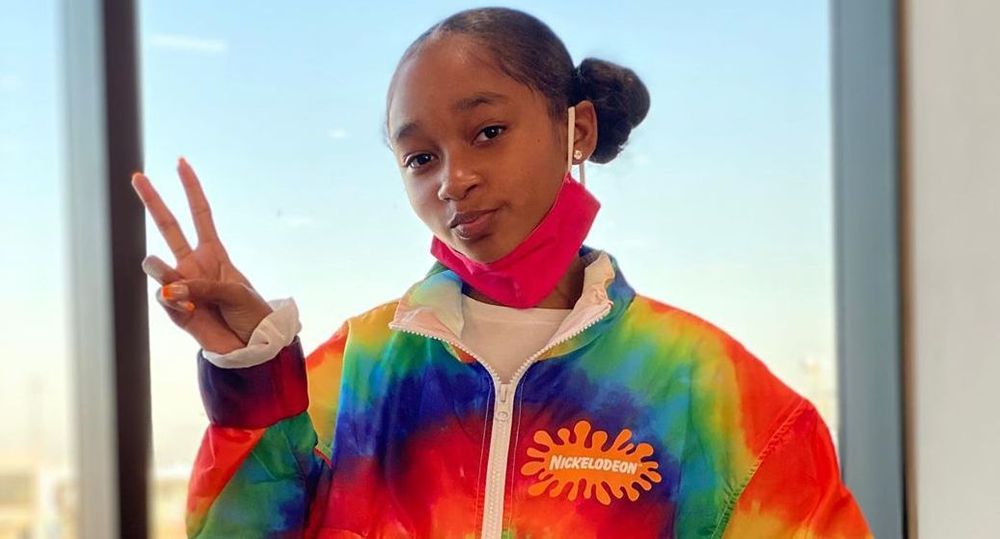 Most people are certain that Lay Lay will become one of the most famous rappers in the world. Despite Alaya's astounding musical prowess, there is no guarantee that she will pursue music as a full-time career. Acting and entrepreneurship avenues have opened up for her since she became an internet sensation.
In June 2020, Alaya signed an overall business deal with Nickelodeon. The deal involves content creation and promotion of consumer products for the company. Nickelodeon also pledged to support her music career. After the announcement, Alaya stated:
"I'm so excited to be joining the Nickelodeon family! I grew up watching Nick and this opportunity is seriously a dream come true. I have the best fans in the world, and I can't wait to take them on this journey with me."
Alaya's entrepreneurial ventures include her lip gloss line, Lyrics Lip Gloss by Lay Lay, and a collaboration with bracelet brand Alex and Ani. It seems a bit too much for a 13-year-old to shoulder, but it isn't weighing her down. Alaya has her sights set on being as successful as possible, and she is determined to work toward achieving her goals.
Despite her success, Alaya's feet are firmly on the ground. She appreciates that she is far from the best when it comes to anything she does. However, she told 97.9 THE BOX that through practice she has the potential to get to the top:
"I will say that I haven't mastered anything yet, I will say for an 11-year-old I'm doing great but when I turn like 20 and 18 or something I can say I mastered it. I been doing it for so long but you still kinda need to practice. Right now I'd say I'm the best at making you laugh, best at looking great and dancing."
---