Sydney McLaughlin is an American sprinter who is the current world record holder for the women's 400-meter hurdles. McLaughlin shattered Dalilah Muhammad's previous time of 52.16 seconds by clocking 51.90 seconds at the United States Olympic Trials. By doing so, she became the first woman to dip under 52 seconds in the event.
McLaughlin lost to Muhammad at the 2019 World Championships, but she now heads to the Olympic games as the favorite for gold. Sydney has broken record after record on her spectacular rise at the top. She traveled to the 2016 Summer Olympics as the youngest athlete to qualify for the U.S. track and field team for the Olympics.
Sydney's parents were track and field stars in high school and college
Sydney McLaughlin was born on 7th August 1999 in Dunellen, New Jersey to Willie and Mary McLaughlin.
McLaughlin's parents were track and field stars in high school and college. Willie was a multiple All-American at Manhattan College and made it to the semifinals in the 400 at the 1984 U.S. Olympic Trials.
Mary was a track star in high school, where she excelled in the 400 and 800. Unfortunately, Manhattan college didn't offer track for women.
Sydney's parents introduced their children to track, but they didn't pressure them into emulating their successes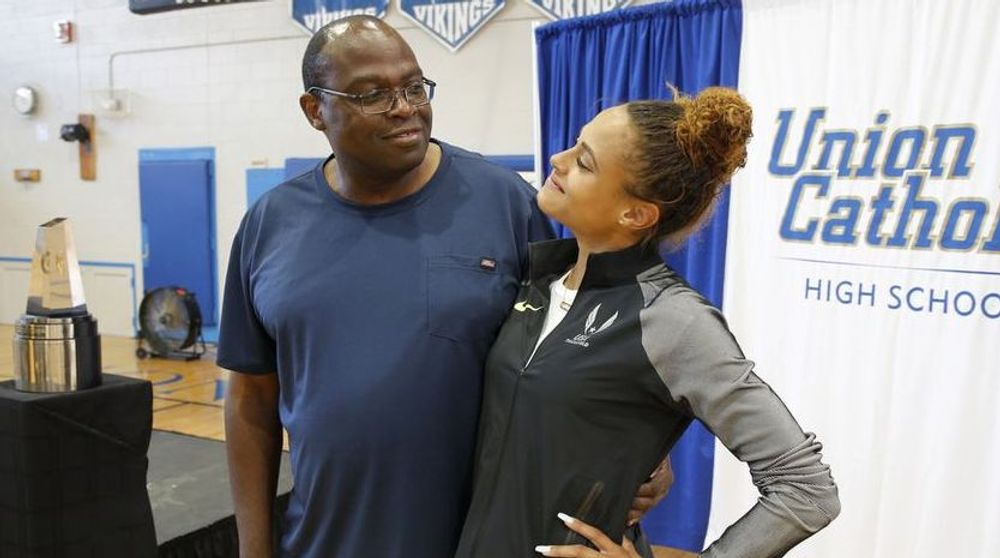 Willie and Mary McLaughlin have four children: Morgan, Taylor, Sydney, and Ryan. The parents introduced their children to track, but they allowed the children to choose any sport they wanted to pursue.
"They all did other sports like soccer and basketball," Willie told NJ.com. "But we knew all along they'd get into track. We got them started when they were 8 years old. Morgan got things going and Taylor and Sydney followed in her footsteps. You could see right away that they all had talent."
The couple's children all displayed talent, but Taylor and Sydney outshone their siblings. Willie told Nj.com that the parents endeavored to create a pressure-free environment for the children. "We wanted to make sure they aren't putting pressure on themselves," he said. "We're very proud of them."
Nevertheless, Sydney feels the pressure to emulate her parents. "People expect you to break records and set a high standard," Sydney said. "But I'm just trying to focus on doing my best, not worrying about what other people are running, and just having fun." It is safe to say that Sydney has more than lived up to the McLaughlin name.
---