What do you get when you spin-off from a popular vampire-themed TV show? You get a better show with better drama and better effects, of course! That is what happened with The Originals, the show that began in 2013 on The CW network. This one focuses on a group of vampires touted as the original vampires to walk the earth. So naturally, they belong to just one family only.
But you know how families could get. There's drama, there's parental angst, and there's definitely sibling rivalry. But there's also caring for certain favorites in the family, as well as getting territorial with relationships and "work issues." The Originals definitely have all of these down pat. Plus there are witches and werewolves in the narrative, too! And they don't exist as added elements of the series. They're integral to the story. In fact, the show actually revolves around a hybrid character here who's part werewolf and part vampire, too. Exciting, isn't it? Plus the stories revolve around New Orleans so that colorful city gives more shade to the stories here.
Since the show ended in 2018, you can still stream it online. Find it on Netflix, Hulu, Amazon Prime Video, Google Play or Direct TV. But if you can't get enough of other vampire-themed shows with their own twists and turns, here's a selection like The Originals to binge-watch to satiate that bloody appetite.
Angel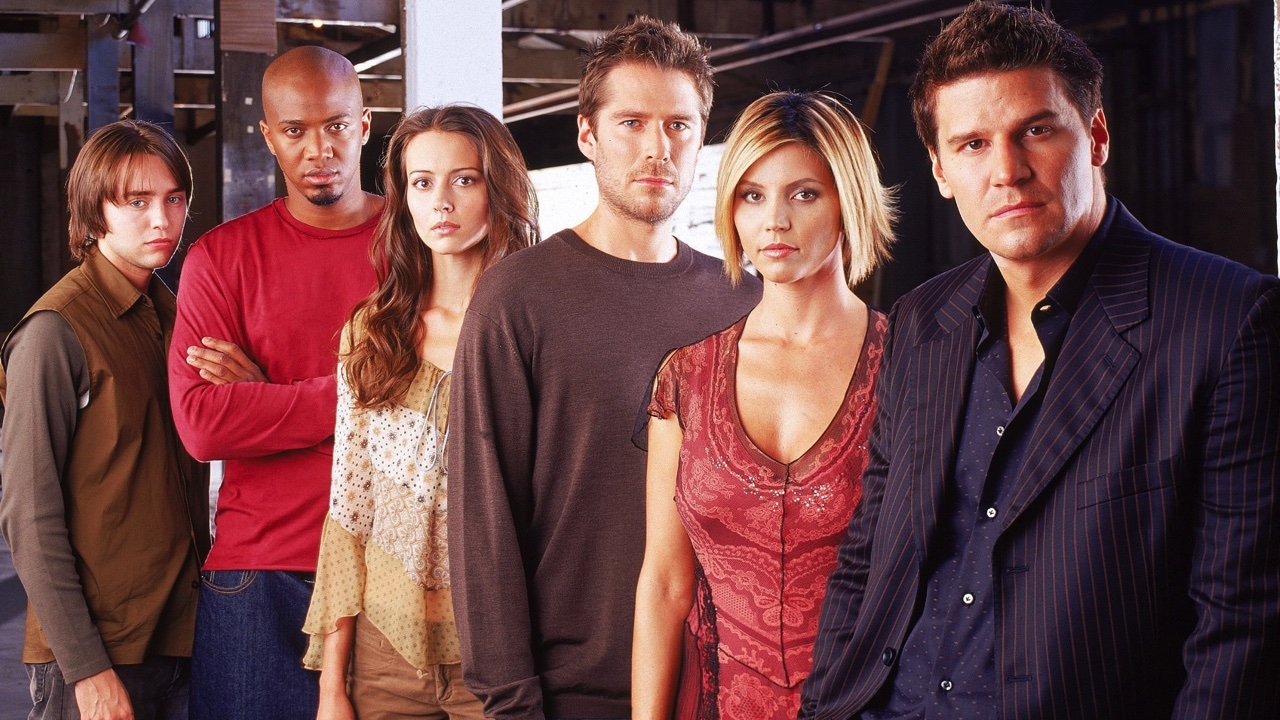 The closest TV series we can think of when you say The Originals is Angel. Like the former, the latter show is also a spin-off from a teen-themed vampire series. Angel was a character in the '90s hit Buffy The Vampire Slayer but he got a spin-off series to pursue his interesting character.
This adult-oriented show was able to focus on a 200-year-old vampire, Angel, cursed with an unusual thing: a soul. Since he killed people left and right during his previous life, the new soul provided him with a conscience. Now this conscience is a drag for him since it makes him feel things he didn't really feel before, namely guilt. As a result, he ended up in Los Angeles and does work that's more beneficial than harmful to all. And to have the perfect cover for his vampire persona, he works as a private investigator. He battles it out now and then with other paranormal creatures that come from a demonic law firm.
Exciting times in California, isn't it? Go watch it if you want more adult-themed vampire stories. Stream it on Hulu, Amazon Prime Video, VUDU or Google Play.
Blood Ties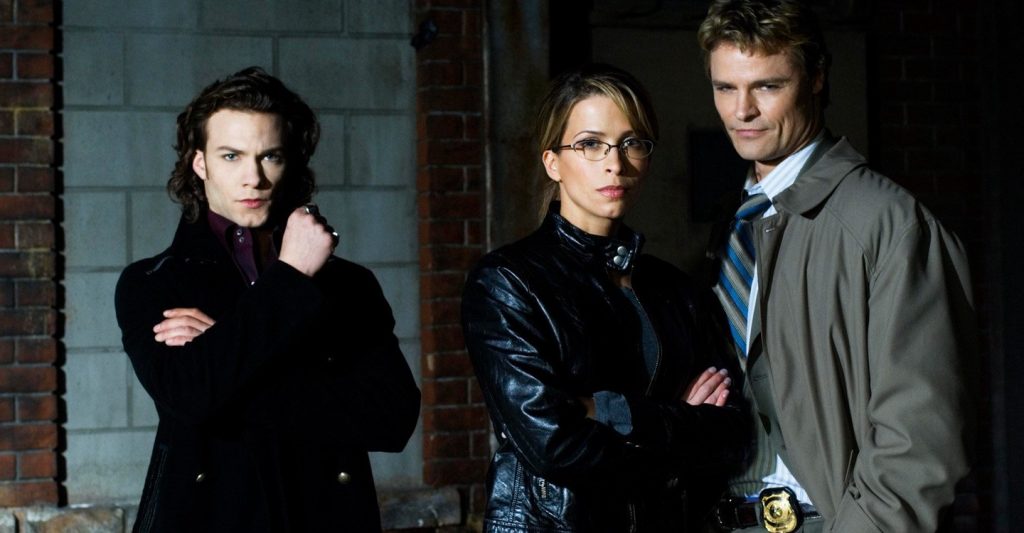 If you'd like to take a break from watching too many American-set vampire shows, then cross over the border and see one that's set in Toronto, Canada. That's Blood Ties, the 2007 2-season show also based on a bestselling book series authored by Canadian writer Tanya Huff.
This one's premise finds a female adult in the lead. Her name is Vicki Nelson and she used to work as an active police officer until her eyesight started to falter. She then opted for a career shift instead, finding work as a private investigator to help people in need. With this work, she intersects paranormal and normal work since her workmate is a 400-plus year old vampire named Henry. What's cool about Henry is that he descended from royalty; his dad is Henry VII but he's illegitimate. An interesting partnership, eh?
Catch this intriguing series streaming on Hulu.
Being Human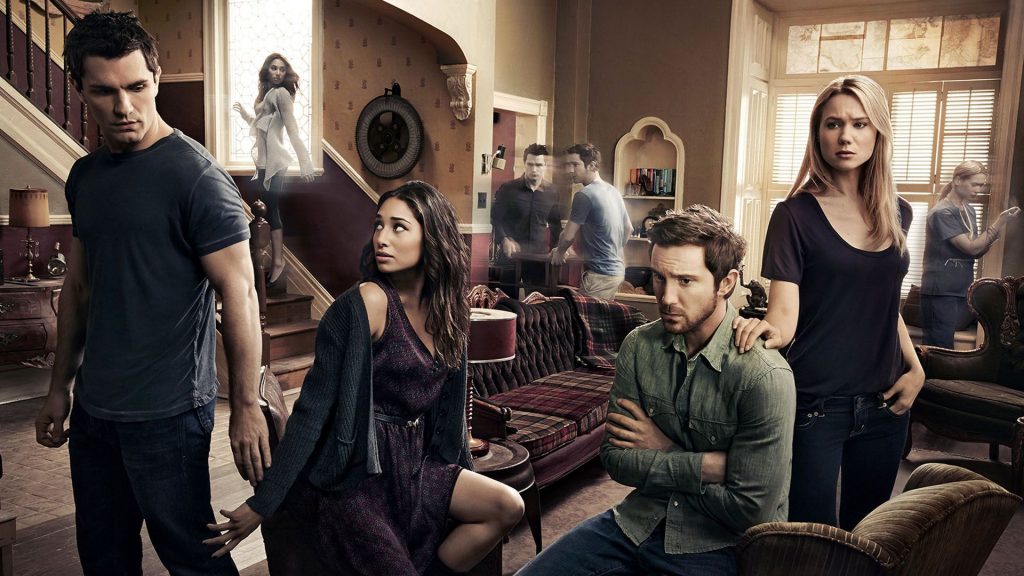 There are two versions of Being Human now out on streaming media. Both are equally worth watching. What you'll like depends on the kind of humor you want to pursue here.
Being Human is originally a British TV series that features a "flatshare storyline" common in their culture. This means that the humor or drama from the story arises from the lives of flatmates. In other parts of the world, we call this roommates.
Now what's so special about these roommates? Simple: one is a vampire, one is a werewolf, and one is a ghost. Aside from asking how their landlord missed those aspects of these tenants, ask how this series will run if the three characters try to deal with their individual personas while trying to lead "normal lives" as humans. Now that's an interesting premise that will definitely produce great story arcs.
The BBC original ran from 2008-2013 featuring 5 seasons and two main locations of the story: Bristol in England and Barry in Wales. The North American version of the series aired from 2011-2014 carrying the same character pegs but delivering their stories with an American twist as it is set in Boston, Massachusetts. That one lasted for 4 seasons.
Catch the British series on Amazon.Com, Amazon Prime Video, Hulu or Google Play. The North American version is available to stream on Amazon.Com, Amazon Prime Video, Hulu, Google Play, Fandangonow or Xfinity.
The Vampire Diaries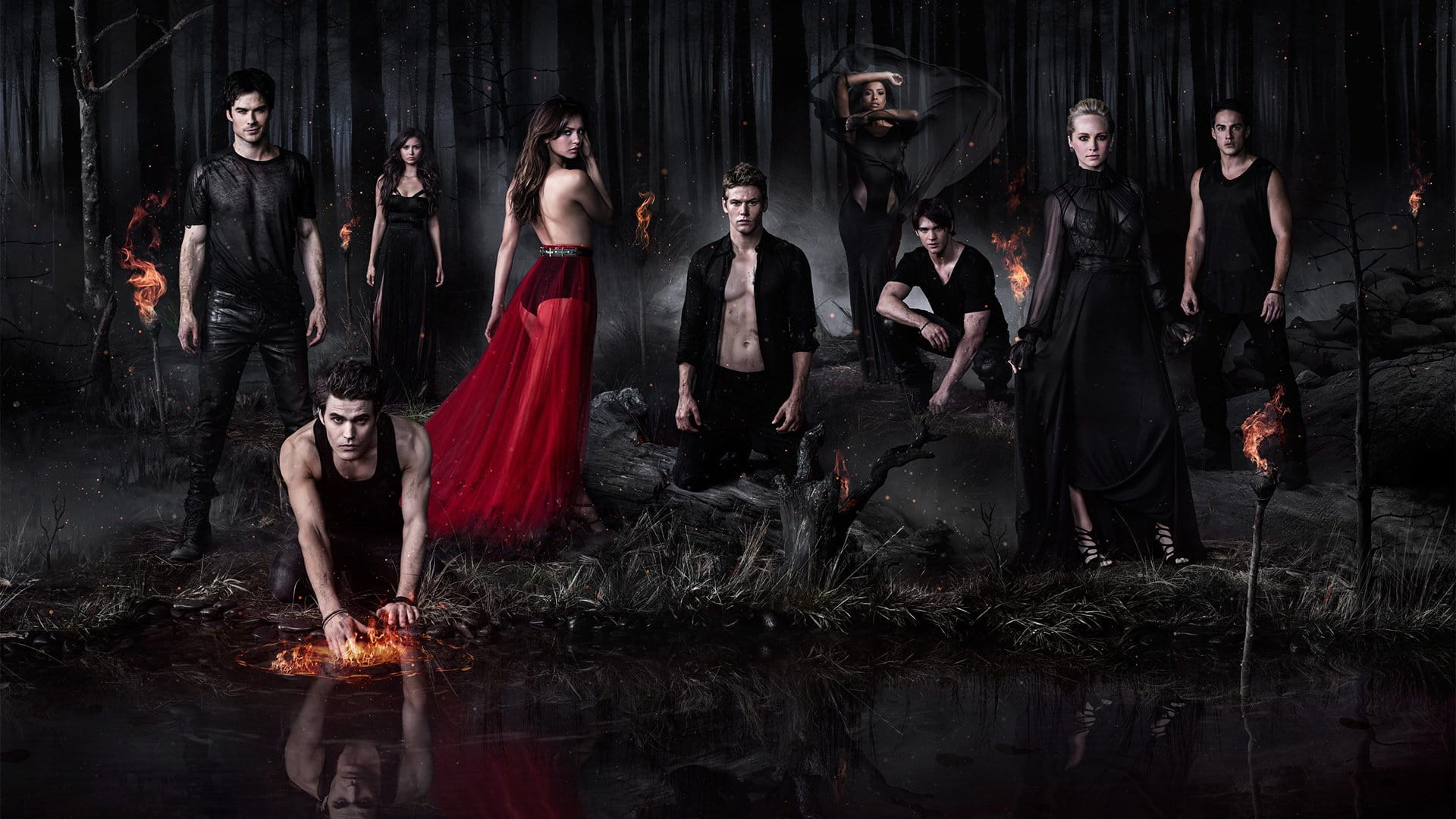 Did you miss seeing the original series where The Originals spun off from? Then get back in there and trawl through The Vampire Diaries! However, this one doesn't have much adults bickering and bashing each other. It's the teens doing that to each other here.
Mainly, this one's based on a young adult novel series penned by L.J. Smith. The popular books featured a teenage girl as its central character; her name is Nina. Her story is contained in a small and mysterious town in Virginia called Mystic Falls. It's basically a love triangle, first and foremost, since Nina got enamored with two brothers in this town. But the two brothers are both vampires. And this is where their bloody storylines take off from. The love triangle is now complicated with sibling rivalry. Intense times, indeed!
Like The Originals, this original series also feature not only vampires but werewolves and witches as well. Yes, there are also hybrids in here, too. It's really a teen version of The Originals so expect teen angst here. Watch it on Hulu, Amazon Prime Video, Netflix or Google Play.
True Blood
If you're looking for a vampire TV series that's not ordinarily confined to their world but resonates with ours more, then go binge-watch True Blood. The interesting premise of this HBO original series focuses on the co-existence of vampires with humans. But it's not presented in the usual paranormal or supernatural way.
This one has all the makings of an advocacy series. There are humans and vampires who advocate for equal rights, having anti-discrimination policies, and stopping violence against minority populations. But the subject of this unique advocacy is the vampire world. See, in this series, the vampires already "came out" and can now exist with humans without being seen as a threat. Advanced Japanese technology enabled them to have access to synthetic blood to satiate their eternal hunger. But of course, knowing vampires and humans, some of them don't want the vampires to integrate with society peacefully. And this is where the show unfolds more conflicts from that given premise.
This highly acclaimed show ran from 2008 to 2014. Stream it on HBO GO, Hulu and Amazon Prime Video.
Midnight, Texas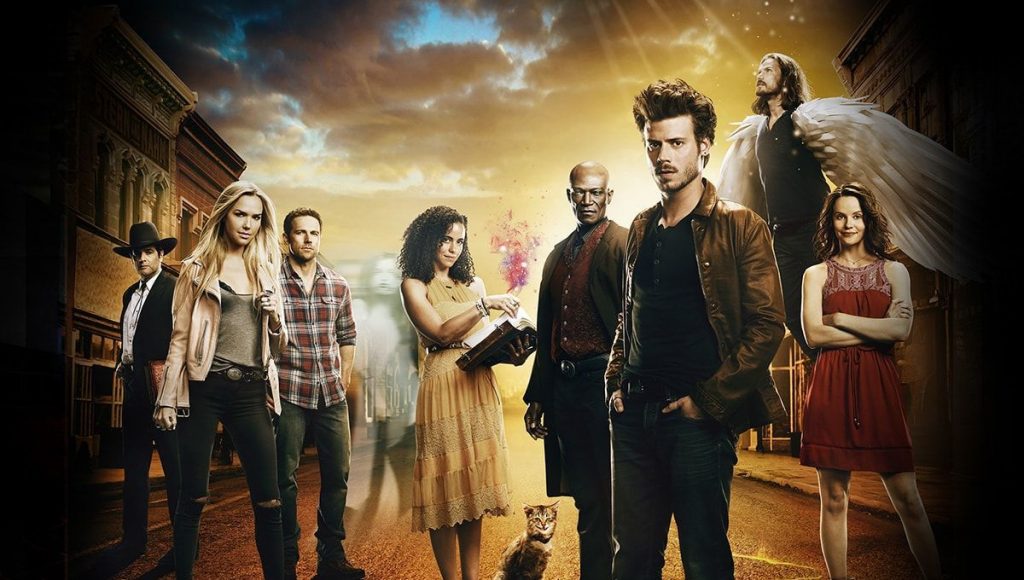 Vampires tend to like living or hiding in small towns, don't they? Or they are drawn to travel to small towns that also attract other supernatural or paranormal creatures like them. Such is the storyline of the 2017 series called Midnight, Texas.
If the stories and storytelling styles here feel familiar, that's because they came from the same book author who wrote the series where True Blood was adapted from. The main difference in this series is that it focuses on forming your own chosen family, much like how The Originals also presented this storyline arc.
In Midnight, Texas, the central figure here is a male psychic who ends up living in a paranormal town upon the suggestion of his grandma's ghost. So naturally, he also ends up befriending other creatures living in that town. There are vampires, werewolves and witches, too, plus other creatures like demons and fallen angels. Take a peek and see how they'll conduct a townhall meeting there!
The show now streams via its producer NBC's website. It's also on Hulu, Amazon, Google Play and Direct TV.
Also Read: 6 Shows Like Dead To Me Featuring Funny And Fierce Females
---