Alana 'Honey Boo Boo' Thompson is an American reality television star who rose to fame for starring in the TLC series Toddlers & Tiaras. The name 'Honey Boo Boo' came from a taunt Alana hurled at another contestant, but due to widespread fan misinterpretation, Alana earned the name. She also landed a four-season series titled Here Comes Honey Boo Boo.
TLC canceled the series in 2014 after Alana's mother, June 'Mama June' Shannon, was seen with a man convicted of aggravated child molestation. Alana's time in the limelight didn't end there as TLC launched a reality show based on June Shannon titled Mama June: From Not to Hot.
Thompson has rejected the Honey Boo Boo name and insists that her name is Alana
"My mama did not name me Honey Boo Boo," Thompson says in her August 2021 interview with Teen Vogue. "My name is Alana."
Alana states that Honey Boo Boo and Alana are 'completely two different people.' She appreciates Honey Boo Boo for helping her achieve success, but Alana insists that she is no longer the famous character. Thompson explains:
"I guess people still expect me to be little Honey Boo Boo, and I'm not anymore. Just because I'm from the South, people expect me to be all country bumpkin, out riding four wheelers all the time, but that's not really how it is."
As for the future, Thompson doesn't plan to be back on the screen soon. She praised herself for pressing on even when her mom was arrested for drug possession and stated that she's looking forward to being the best she can be. Alana added:
"I want to have a life, you know? I want to be able to support my kids when I do have kids and stuff like that. It's definitely something that is good for the time being, (and) good for later on in life."
Alana is dating Dralin Carswell and has made progress with her mom
Alana went Instagram official with her boyfriend, Dralin Carswell, six months after they started dating. "Spooky season," Thompson captioned the since-deleted photo.
The pair wore matching t-shirts reading, 'That's How I Roll.' Alana previously told Teen Vogue that she has no friends other than her boyfriend:
"To be honest, I don't have many friends. At all. I feel like folks are so much like, 'Oh, my God, I'm friends with Honey Boo Boo.' I don't trust nobody really, so I don't have friends."
A source speaking to The Sun shared that Thompson and Carswell 'are attached at the hip.' "They hang out together all the time," the source said. "He was quiet at first, but he's like one of the family now. He's just as fun and crazy as the rest of them."
Meanwhile, Alana and her mom have made strides towards mending their relationship. The pair appeared disguised as a beach ball on The Masked Singer, delivering a performance of Party in the USA.
Alana and Mama June live 15 minutes away from each other and are filming Mama June: Road to Redemption; therefore, they see each other a lot. Alana told ETonline:
"I feel like right now, we're definitely working on us and trying to fix the relationship. I don't feel like it's 110 percent fixed, but it's definitely getting there, that's for sure."
Alana has been living with her sister Lauryn 'Pumpkin' Shannon after her mother was arrested for drug possession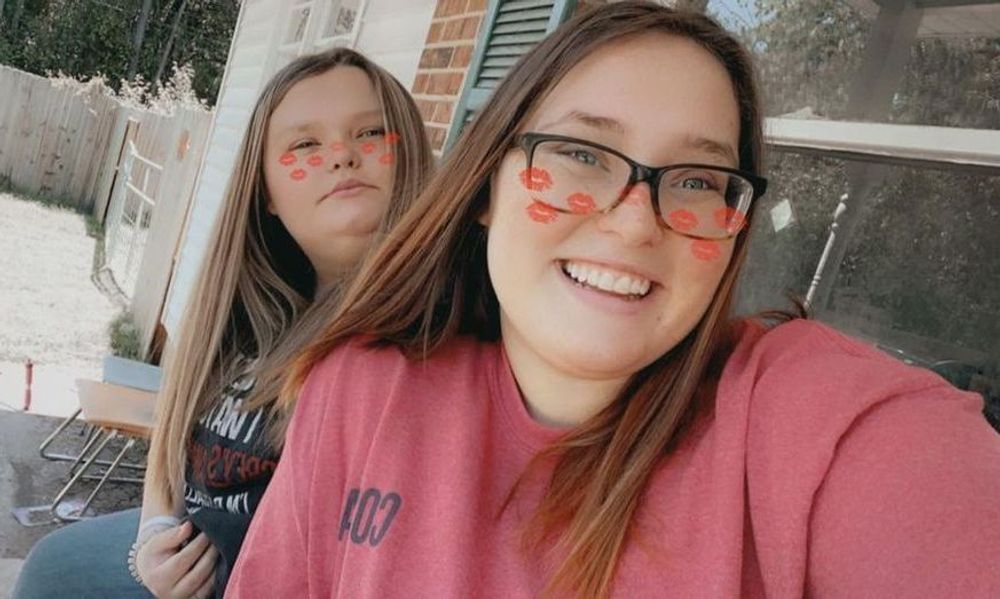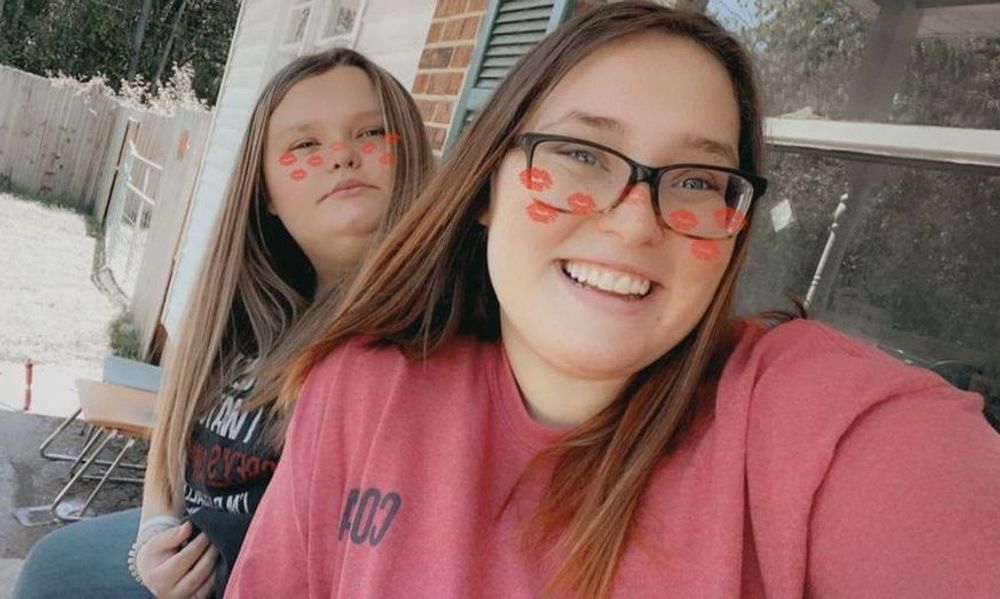 As of 2021, Alana is still living with her sister Lauryn 'Pumpkin' Shannon. Lauryn became Honey's legal guardian in 2019 after Mama June was arrested on possession of a controlled substance and drug paraphernalia charges. She was arrested alongside her boyfriend Eugene 'Geno' Edward Doak, who had a third-degree domestic violence charge on top of the drug charges.
The pair pleaded not guilty, and in April 2020, The Blast reported that a judge had ordered the postponement of their criminal trial due to the coronavirus pandemic. During the May 2019 season finale of Mama June: From Not to Hot, the family staged an intervention for Mama June in an attempt to get her to change her ways.
Honey Boo Boo shed tears as she explained the tough decision to leave Mama June's house to stay with Lauryn. "I would love to come home and stay with you, tell you about my day, but I can't do that because I'm scared," Alana said. "I'm scared to stay at your house. I just want mama back."
Living with Alana places extra responsibility on Lauryn, who also has a 3-year-old daughter to raise. She told Entertainment Tonight that she's had to adapt to the role of 'sister-mom.' Lauryn explained:
"It's been very difficult because she is younger and she needs her mom. So it's been very hard for both me and her to adjust to me being her 'sister mom'. And then of course her not being around her mom. She's lived with her mom her entire life and now she had to uproot and move out of that home and move in with us."
Despite the difficulties, Lauryn is doing a good job of being a sister and a mom. On 24th March 2021, Pumpkin shared a photo collage showing Alana in fake lashes and long nails, and in the caption, hit back at everyone criticizing her sister's appearance. Part of the impassioned caption read:
"She's a beautiful soul who's been through entirely too much for her age but still manages to give a person the shirt of her back when she may not have it to give. She bust her ass in school and keeps her grades up so who gives a damn if she wants to throw on lashes or long nails for the week. So next time, before y'all go judging or name calling understand truly who Alana is."
Honey's mother Mama June has gone through rehab and is keen on restoring her bond with Honey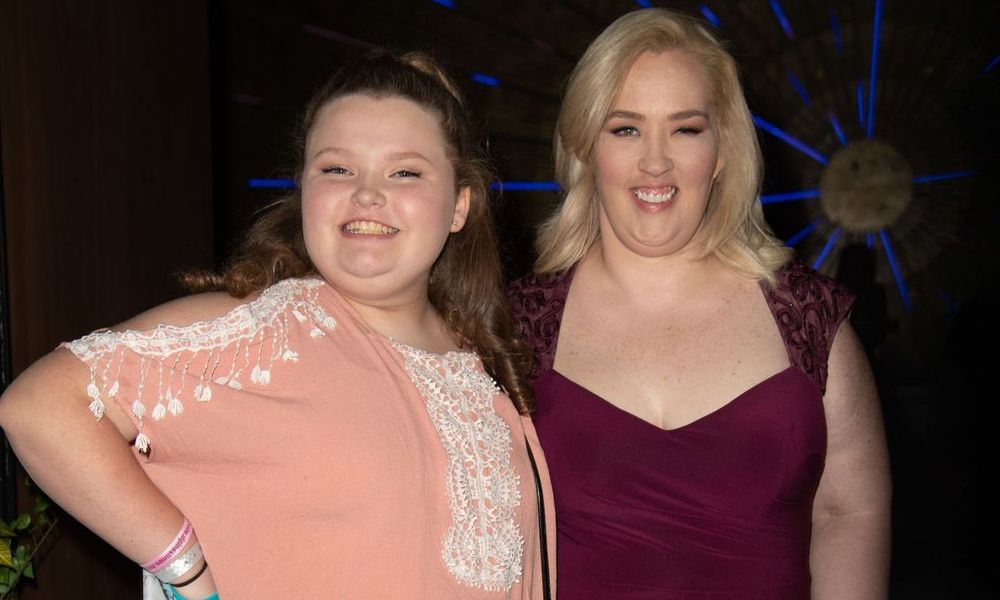 After more than a year of not seeing her daughters, Mama June reached out to Pumpkin and Honey. Pumpkin told People that the woman they met was not the same person they left a year ago. The meet, which aired on Mama June: Road to Redemption, saw Alana and Pumpkin reconcile with their mom and discuss the pain Mama June caused them due to her drug addiction.
"It's just hard because you wasn't there for my first day of high school, and I think that's a pretty big thing," a tearful Alana said. "It was hard for me not having my mom there, and I had to come home and tell Pumpkin what I was doing. I'm very grateful that Pumpkin was there for me, but why wasn't you there? Why wasn't you there when I needed you most?"
Mama June talked openly about her addiction, admitting that she spent nearly $1 million on drugs in a year and that she was sick and couldn't take care of herself. She called her decision to join rehab selfish before stating, "But I'm willing to do whatever it takes to get you all back in my life, and that's the reason why I'm here today."
Honey Boo Boo talked of the mental anguish she felt, not knowing if her mom would make it home. "You don't know how many nights I cried myself to sleep just hoping and praying that you didn't overdose," Alana said. Pumpkin and Honey were happy to see their mom's recovery, but it will take some time before they can return to where they once were as a family.
"I think it was very hard to just pick up where we left off, not for her, but for me and Alana it was," Pumpkin told People. "Because it's not like, overnight, she become an addict, she cause all this chaos overnight. And it's going to take time to repair that, but mama just kind of expects it to go back to like, 'Oh, were the same loving family and we're the same girls.' And it's just kind of not like that for us anymore."
---