Did you catch the latest female-centered dark comedy called Dead to Me when it dropped on Netflix last May 2019?
The streaming media giant's latest quirky show is headlined by longtime sitcom actress Christina Applegate and versatile drama-comedy actress Linda Cardellini. Applegate plays a very stuck-up corporate real estate agent named Jen while Cardellini plays Judy, a bohemian-like free-spirited woman who suddenly befriends her. Now what they have in common is not a shared experience in life – but death. They meet each other in a support group for grieving people who have lost a loved one recently. Jen lost a husband who got killed by a hit-and-run while Judy claims she lost her husband to a heart attack.
Now the comedy arises from the way the two women deal with grief, individually and together. Obviously, Jen is very guarded with her emotions while Judy introduces ways to make Jen relax and open up. Eventually, the two strike a close friendship until secrets come out of the bag – like Pandora's box opening up a can of worms, so to speak! From the first episode alone, you will get hooked with what they will reveal here. We're guaranteed you'll stay for the quirky storylines and the intriguing characters they'll introduce along the way.
Many other female-centric TV shows have graced the TV screens successfully or briefly. Like Dead to Me, they also feature witty women characters, intriguing storylines, and a good mixture of drama and comedy, death or no death notwithstanding. Here's a rundown.
Desperate Housewives
It's a funny comedy, a sad drama, a bit of a soap opera, and also a mystery show all in one. These women of Wisteria Lane enchanted viewers from 2004 to 2012. A long time to be successful! The show featured a mix of TV and film veterans that presented us with various views about married life and how to navigate it. Teri Hatcher leads the pack with Eva Longoria, Felicity Huffman, Marcia Cross, and Brenda Strong forming the core characters.
Just like Dead to Me, the show's pilot pivots around the death of a Wisteria Lane resident. But the death is from a suicide. As the first few seasons unfolded, the mystery around this sudden death also gets unraveled. Along with it, the lives of each old Wisteria Lane resident also get unfurled in bits of drama and comedy. The dark humor also settles in there somewhere, provided by their interactions with new neighbors and new people within their vicinity. There's so much to unpack in this show so plan your binge-watching carefully!
Sad to see this show go? Catch it streaming on Hulu, Amazon Prime Video, and Google Play now.
Big Little Lies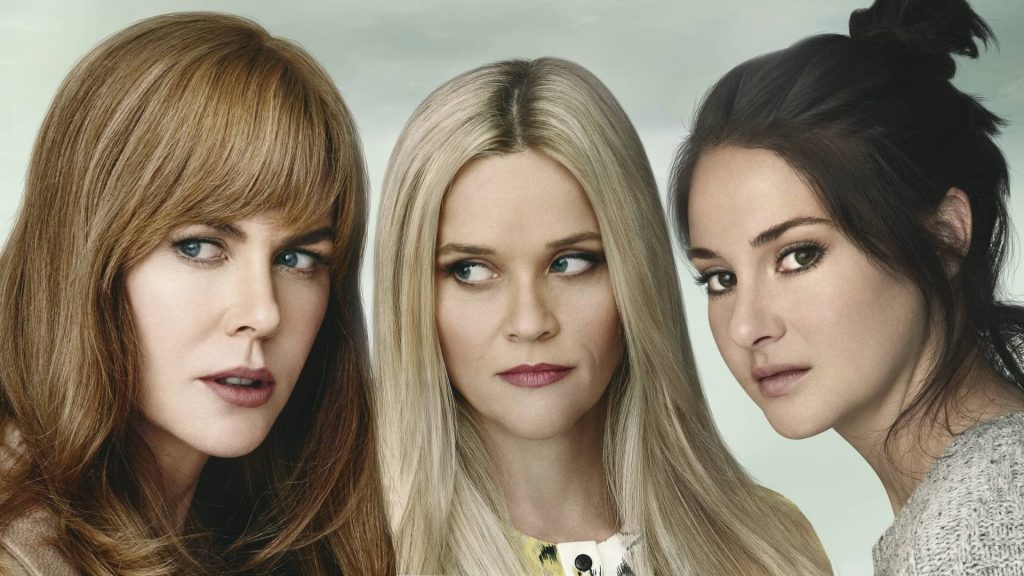 If Dead to Me revolved around the mystery of who may have hit Jen's husband, Big Little Lies also presents a mystery but towards the end of its gripping first season.
The HBO series is headlined by a formidable female cast led by Reese Witherspoon as Madeline, the friendly neighbor of the seemingly family-friendly Monterey community. She meets young single mother Shailene Woodley as Jane, a new neighbor who just moved in with her little boy. Madeline's best friend is Celeste, a former lawyer played by Nicole Kidman. Like Desperate Housewives and Dead to Me, Big Little Lies revolves around the lives of these women and their families, their communities, and of course their deep dark secrets and secret lives.
Granted that the women of this show are not bound by a death of a loved one, there is still an important death happening here towards the end. No spoilers! Just try to catch it as it streams in HBO Go, Amazon Prime Video, Hulu, Google Play, Direct TV, VUDU or Fandangonow. HBO is set to debut its exciting second season on June 2019. They're adding Meryl Streep to the cast so watch out for it!
Orange is the New Black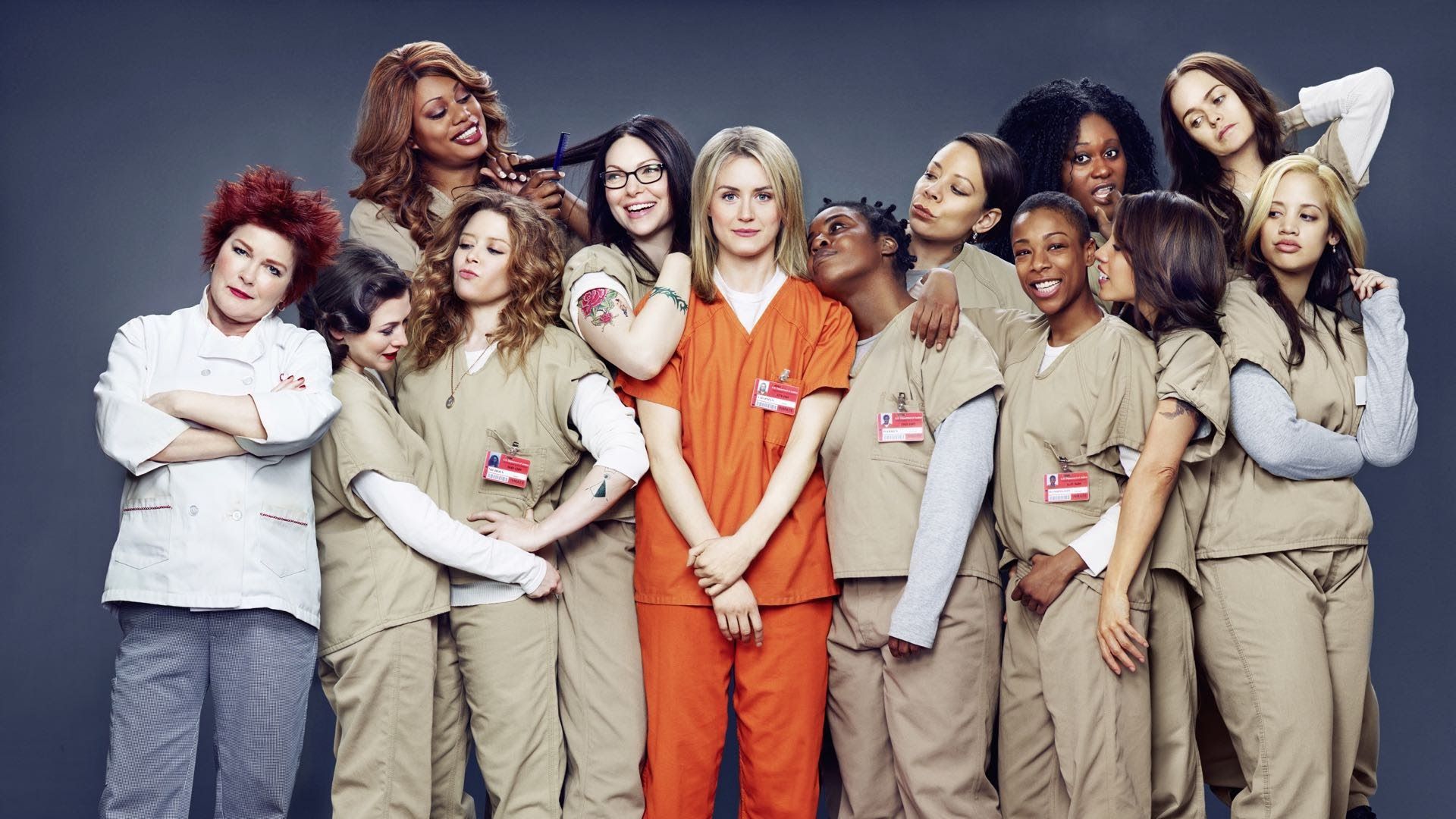 It's a bit dark but it's a lot of comedy, too. And it's all women. That's because the setting of Orange is the New Black is a women's prison facility called Litchfield Penitentiary. So in a way, it is like Dead to Me because these wily women have their own stories to tell of how they landed in that jail cell. And yes, there's a death happening in here, too, somewhere in the seasons.
The show revolves around the primary story of Piper Chapman, an upper middle class white woman who surrenders for a crime and gets imprisoned there. But she also encounters the woman who gets her involved in a life of petty crimes, too – Alex Vause. The two have an on-and-off relationship as lovers throughout the series' run.
Along the way, their narrative intertwines with many other interesting women in the prison. We get to learn the hierarchy of their factions, and the interesting nuances of their characters. They have this prison persona and they also have this real persona before they were imprisoned. Many other characters come and go here, and even one of them binds the women due to her death. But no spoilers! Catch the whole six-season run on Netflix, now!
United States of Tara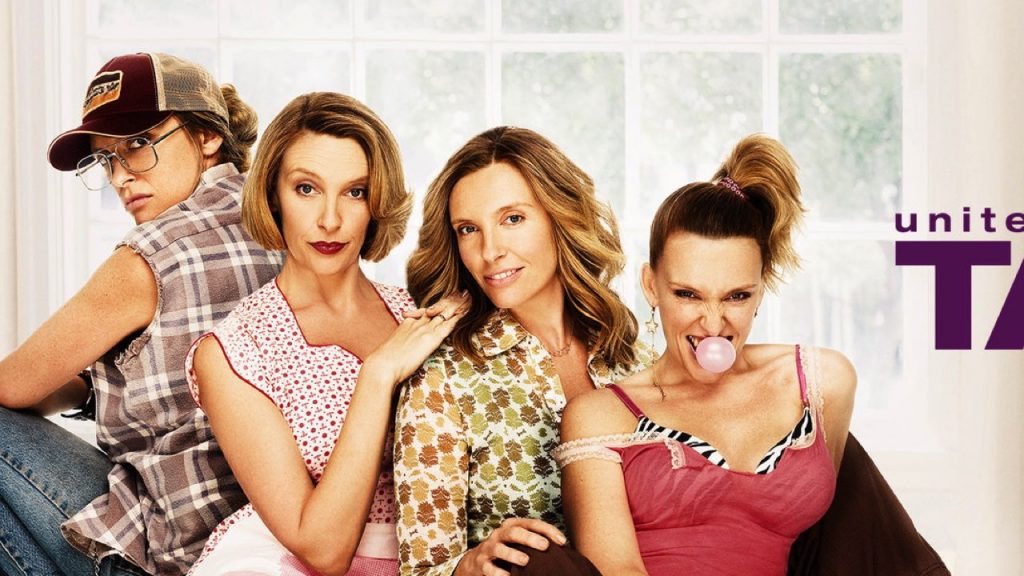 When famed writer Diablo Cody creates something for Hollywood, it's sure to be quirky, fun, interesting, and also female-oriented. This is what her three-season show United States of Tara featured as it aired from 2009 to 2011.
Starring the versatile Australian actress Toni Collette, she plays a suburban wife named Tara who has two children and a husband to take care of. But she also has a unique sickness called dissociative identity disorder or DID. This means she sometimes removes herself from her "Tara state" and enters another personality which she acts out as a real person.
So aside from the real Tara, she morphs into different personalities such as a boy-hungry teenage flirt named T, a very uptight prim-and-proper 1950s housewife-type named Alice, and even a Vietnam veteran beer-guzzling persona named Buck. While she may not have another female BFF like in Dead to Me, this one overdoes the need for it by becoming more than one person at a time!
If you missed this one, don't fret! It's available to screen on its producers' website: Showtime. But if that doesn't play in your region, you can also catch it streaming at Amazon Prime Video or Hulu.
Grace & Frankie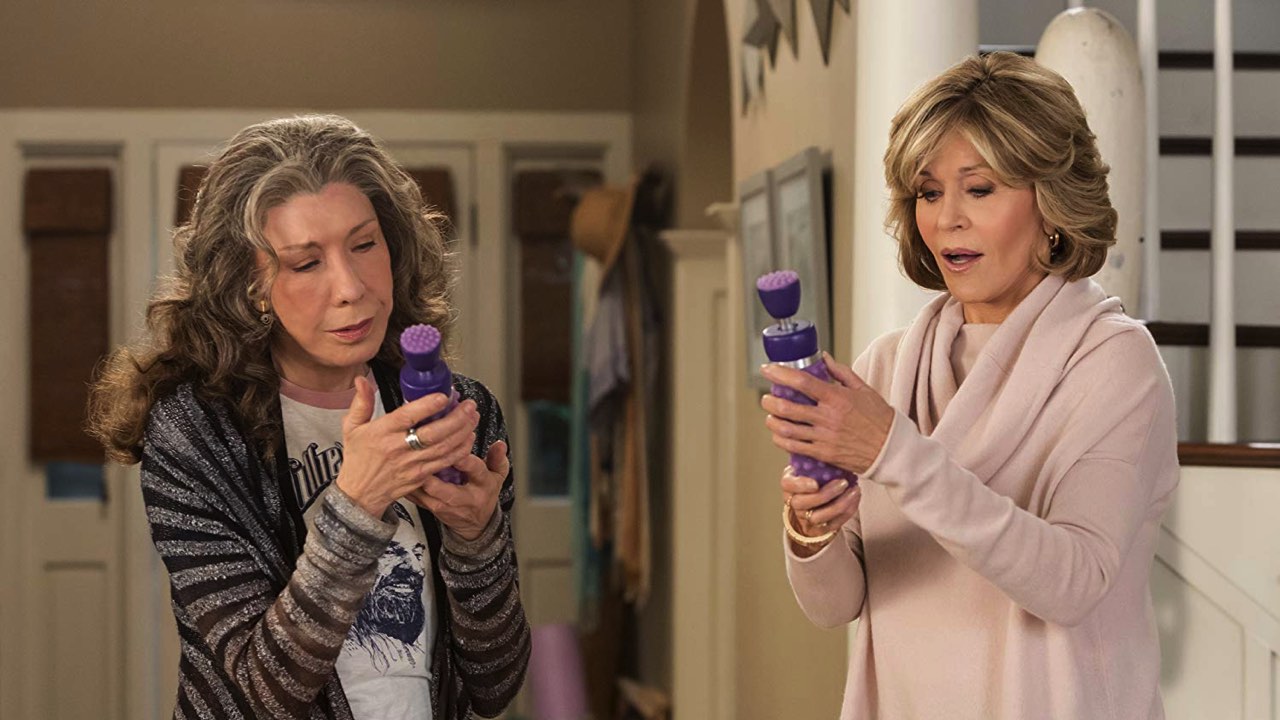 What's great about Dead to Me is that it doesn't feature very young girls or even millennial-aged women. It addresses the need for shows featuring women in their late 30s and in their 40s. But Grace & Frankie ups the ante when they feature women who are of retirement age.
There is still comedy gold to be found from senior women if they are played by the great thespians Jane Fonda and Lily Tomlin. They headline the show as Grace who's a former head of a cosmetics company and Frankie who's a bohemian-like art teacher. Even in the two women's characterizations, you can sense a lot of Dead to Me's parallelism there.
So the two women meet up under strange circumstances as well. But it's not about a literal death of a loved one. Rather, it's about the death of their relationships with their respective husbands. It turns out that Grace's husband knows Frankie's husband. And their husbands are gay lovers. One day, the husbands announced that they are leaving their wives so they can be with each other. This is what jumpstarts the awkward bond between Grace and Frankie in the beginning.
But this interesting show with senior ladies already ran for five successful seasons on Netflix and has won awards. So there must be something great happening there in their show's formula. Try to binge-watch all of the former seasons on Netflix before their announced new season premieres sometime this 2019.
Russian Doll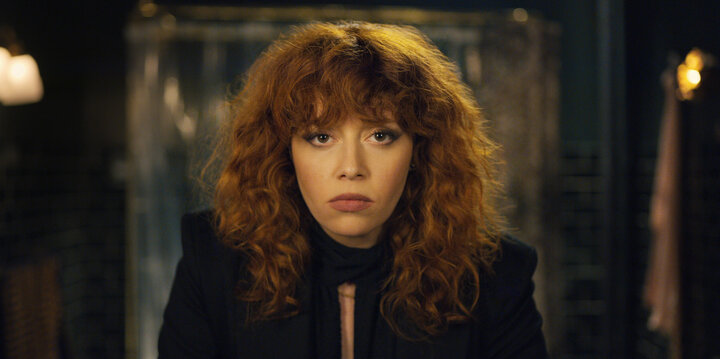 If you're looking for more dark comedy to binge-watch that's also led by a formidable female and produced by one, then click on Russian Doll from Netflix.
This show dropped on the streaming giant's collection in early 2019. It stars Orange is the New Black co-star Natasha Lyonne. She headlines this show about her character named Nadia. Looking for a death storyline? Then focus on this one, because each episode starts with it! The show's plot revolves around Nadia as she tries to attend a New York party one fateful night. However, she dies in the process. Then the episode will unfold the life she underwent to explore why she died that night. And this death cycle gets repeated over and over again as a motif in each episode of the series.
Saturday Night Live alumnus Amy Poehler is one of the co-creators of this show along with Lyonne herself and Lesly Headland. So you're sure it's a worthwhile project to watch. Go stream it, now!
Also Read: 5 Gripping Shows Based on True Stories Like Chernobyl
---