Sex Education is a show about a socially awkward teen that takes a shot at popularity by offering sex advice to his schoolmates. How would a socially awkward teen be the go-to guy for sexual advice? Well, Otis' mom is a sex therapist, and he has learned a lot from her. Otis' new venture makes him popular, but he soon finds out that popularity has its downsides.
Sex Education isn't all about Otis, however. The show expertly explores other characters and their storylines. Otis and Maeve might be the leads, but other characters get their fair share of screen time as well. It's one of the reasons why the show is so popular.
Sex Education season 2 dropped very recently, and we are already asking for a 3rd season. This article will detail everything we know about Sex Education season 3.
When will Netflix release Sex Education season 3?
Netflix is yet to confirm whether we will get another season of Sex Education. We will have to wait until the end of January to find out. The show's creator, Laurie Nunn, told LadBible;
"I've started writing series three, but that's just a very normal part of the process because we work on such a tight schedule, and season three hasn't been greenlit yet or officially commissioned. We won't find out whether we get a series three until the end of January, so fingers crossed!"
If season 3 is confirmed, we expect it to drop in January 2021. The past 2 seasons premiered in January, and we expect the 3rd season to premier during the same month next year.
What happened in Sex Education season 2?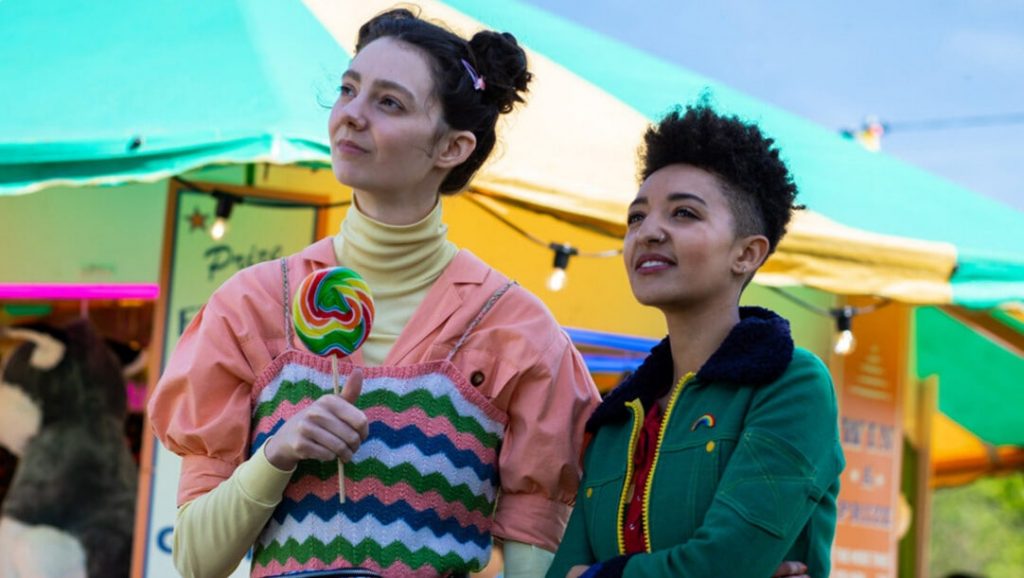 Season 2 of Sex Education was simply amazing. Some hearts were broken, relationships grew stronger, and deception was a constant theme throughout the series. Thanks to season 2, we now know that there is no future for Ola and Otis. Ola figured out that she was pansexual, and she started a relationship with Lily.
Eric dumped Rahim for Adam. The tall ex-military student successfully came between Eric and Rahim, and Eric chose him. Jackson and Viv reconciled after Viv talked to Jackson's mom about his self-harm.
Maeve called the authorities on her mom after she found out that Erin relapsed. Maeve did it for her young half-sister, but Erin still feels betrayed. Erin certainly didn't do herself any favors in that situation. Jean played a major role in season 2 as well.
She broke up with Jakob and had a major falling out with Otis. However, the two seemed to patch things up after Otis defended Jean during the school play. Otis even gave her permission to reconcile with Jakob.
Otis finally expressed his feelings to Maeve, but Isaac was on hand to delete the voicemail with that crucial information.
What to expect in season 3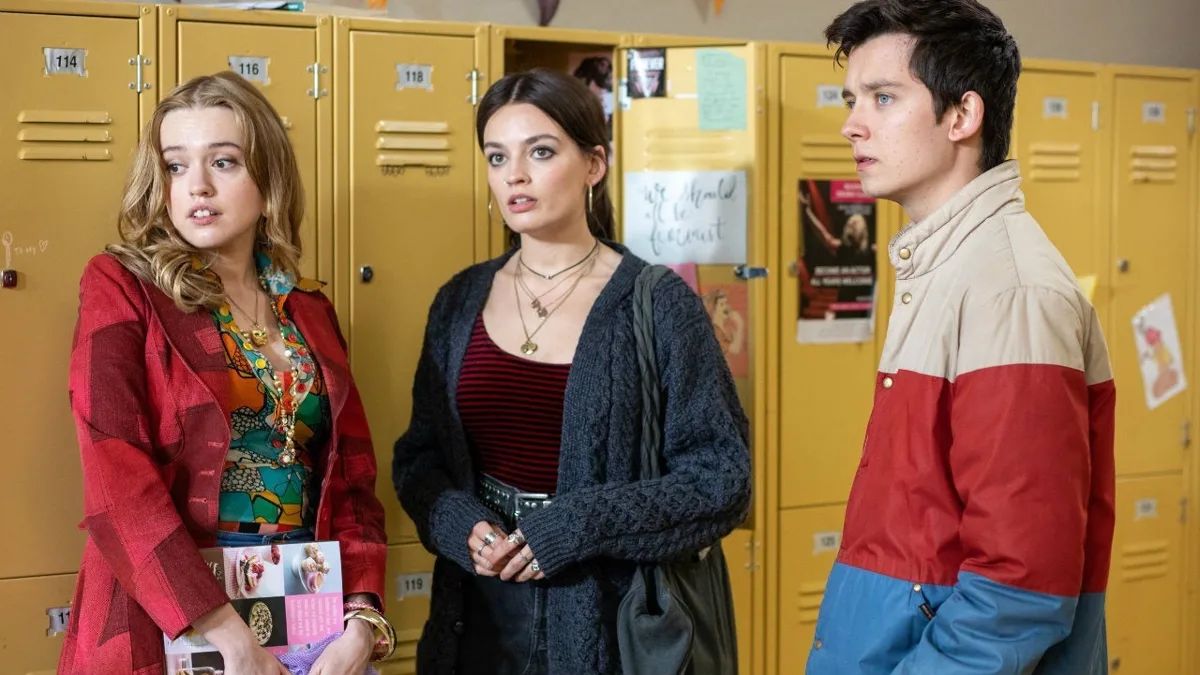 Unfortunately, it seems like we will have to wait a while longer before Maeve and Otis hook up. At the end of season 2, Otis sent her a message stating;
"I was so caught up in trying to do the right thing, I lost track of what that actually is… It's always been you. I love you, Maeve."
Unfortunately, Isaac heard the message and deleted it before Maeve could hear it. Season 3 promises to be awkward between Otis and Maeve because Otis will likely assume that she heard the message but chose to ignore it. If a relationship happens between the two, it won't be during the first few episodes.
Season 2 revealed that Jean is pregnant with Jakob's child. Otis gave her permission to reconcile with Jakob, but it is unclear how everyone will react to news about the pregnancy.
Annie revealed in season 2 that she was sexually assaulted on the bus. Annie's friends helped her cope with the unfortunate situation, but we expect Annie's ordeal to be revisited in season 3.
---