Samara Joy's meteoric rise hit new heights at the 2023 Grammy Awards: she won the Best New Artist and Best Jazz Vocal Album awards. Joy's eponymous first album gained her global recognition and won her Jazz Times' Best New Artist award for 2021.
Joy's parents attended the Grammy Awards, cheering loudly when she won. The jazz artist told People that one award would reside in her parents' house:
"What's great about this is my parents were able to be here, so as soon as they heard my name, they stood up and was louder than everyone in the room. So, I'm gonna put it [the award] up in their house because that's where it belongs."
Samara Joy grew up in a musical family and works closely with her father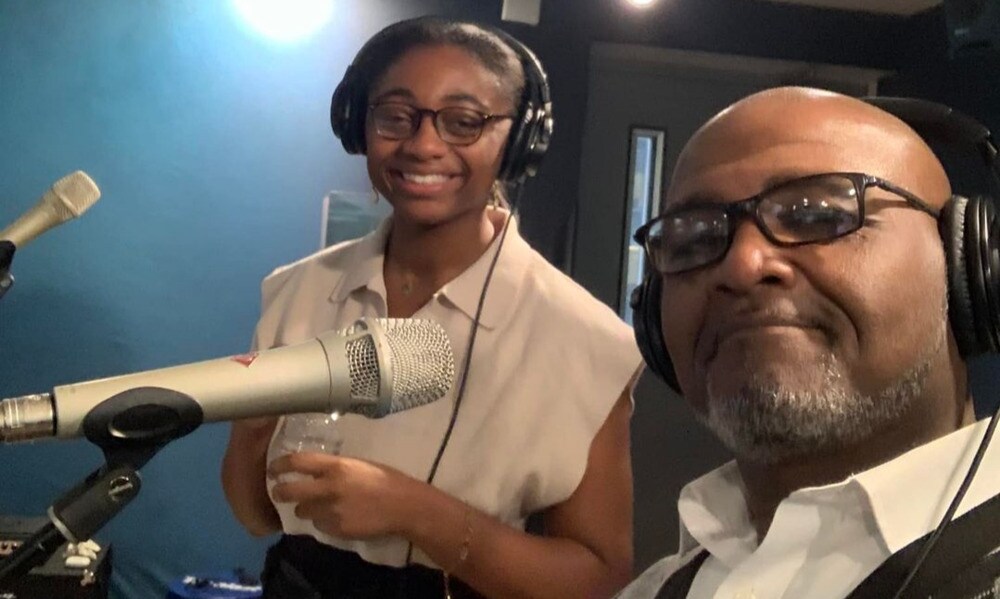 Samara Joy was born on 11th November 1999 to Ruth and Antonio Charles McLendon in the Bronx, New York. She grew up alongside her younger brother, Zachary.
She grew up surrounded by music. Her paternal grandparents, Elder Goldwire and Ruth McLendon, founded The Savettes, a Philadelphia-based gospel group. Joy's father toured with renowned gospel artist Andrae Crouch. 
She told The Philadelphia Tribune: "Growing up, my home was always filled with music, from the sounds of my father's and grandparents' songs, to many gospel and R&B artists, including Stevie Wonder, Kim Burrell, George Duke and many, many other stars of the day."
Antonio exposed Joy to artists like Kirk Franklin, Ella Fitzgerald, Betty Carter, and the Clark Sisters. "I constantly heard my family singing inspirational music together, which instilled in me an appreciation for my musical lineage," Joy told Ebony. 
Joy's interest in creating jazz sparked in college but wouldn't have flourished without the musical foundation set by her parents. 
Joy works closely with Antonio, a renowned singer, and producer. "A huge happy birthday to my favorite person in the world," she wrote on Instagram on 23rd September 2022. "I love you Dad!"
Antonio is proud of her daughter's achievements. In January 2023, he posted a video of himself and Zachary admiring Joy's first Times Square billboard. "There she is," the proud father says, gesturing at Samara's image. 
---