Ryan Garcia really wants this fight with Gervonta Davis to happen – and so do we. In mid-July 2022, Garcia wrote he had a personal motive for wanting to fight the Tank. The undefeated Ryan tweeted:
"The moment @Gervontaa called my parents 'retarded looking' my eyes fixed on making those words cost him. Yeah it was years ago [but] some things you don't forget. You will eat that disrespect."
It's unclear if Garcia's accusation is true, but it has served its purpose – increasing fan anticipation about the fight. There are several hurdles to clear before the fight happens, so the bout won't happen soon, but there's a likelihood we'll see the pair in the ring before the end of the year.
Ryan's father was a former boxer who introduced his sons to boxing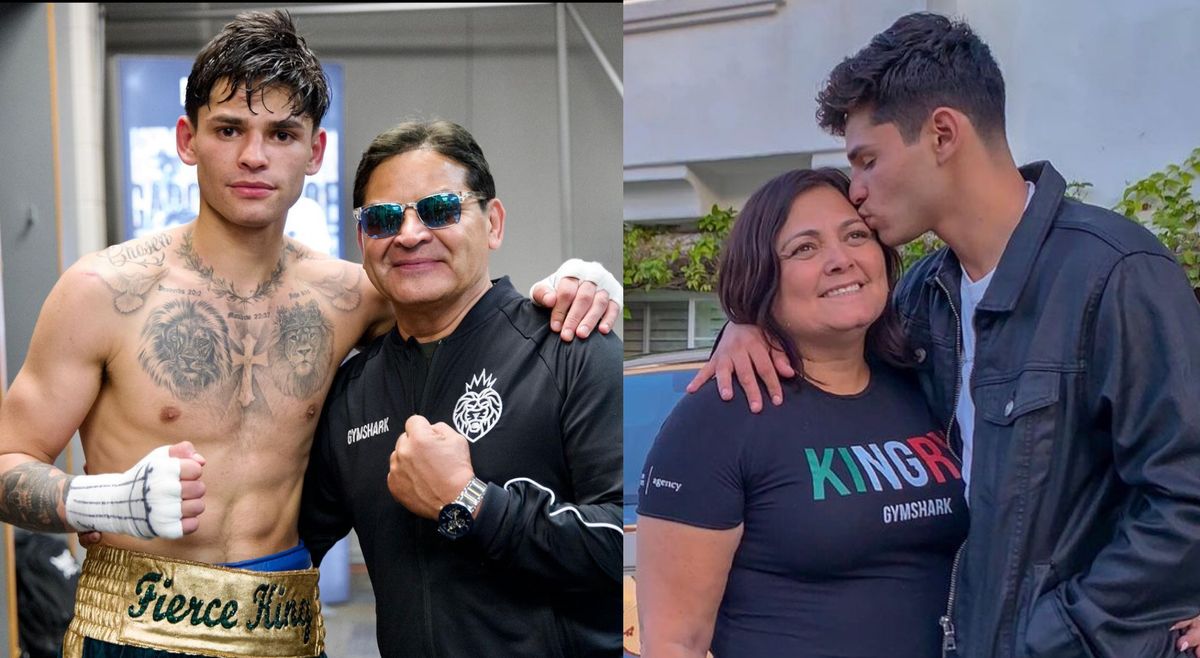 Ryan Garcia was born on 8th August 1998 to Henry and Lisa Garcia in Victorville, California. He grew up alongside three sisters – Demi, Sasha, and Kayla – and one brother, Sean.
Henry grew up in Victorville, where he boxed alongside his older brother. "My brother was my mentor," Henry told Nyfights. "I followed him as a boxer myself but I stopped when I learned it took more than guts and courage. My brother kept on boxing until he got married."
He introduced Sean and Ryan to boxing when they were seven. He allowed them to decide whether they wanted to continue with the sport and became their coach after the pair chose boxing careers.
The older Garcia also took Ryan's best friend, Lawrence King, under his tutelage. Henry told the outlet that a crucial ingredient to Ryan's success is humility: "Always God and being humble is key. Staying grounded will keep him focused, he knows this already. All my input comes during training camp."
Henry also said fighting better opponents helps Ryan's development. A significant portion of the boxing world believes the Tank would defeat Ryan; therefore, even if Ryan lost, he would gain valuable experience from the fight. Henry continued:
"Motivation drives him, also better opposition does the same. His passion comes from within and gaining experience helps. Big venues and better opponents will bring the best out of him."
Henry also revealed that Ryan is a religious person who listens to worship music before every fight.
Henry wants a swift resolution to the feud between Ryan and Canelo Alvarez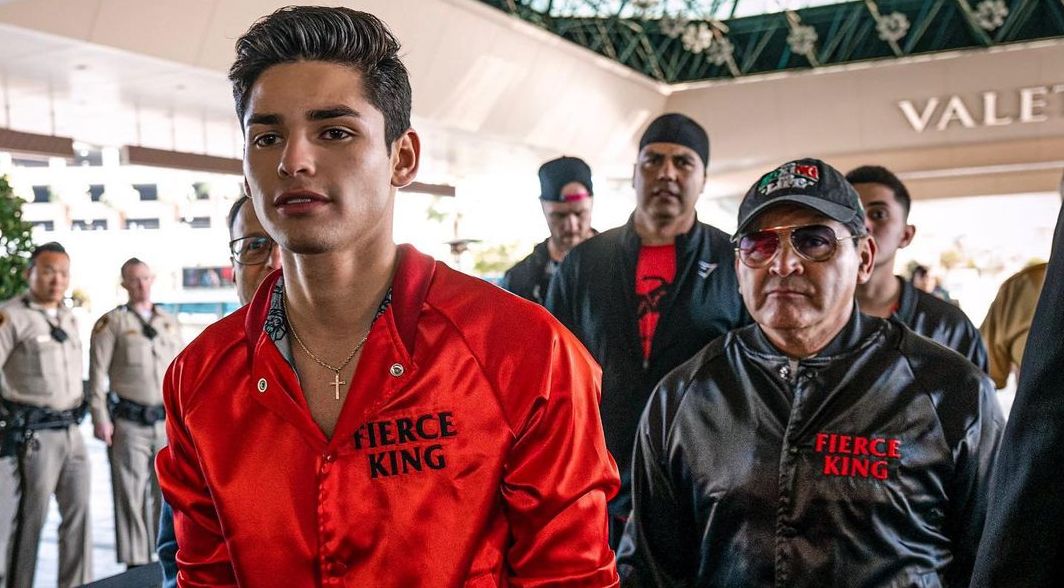 Before Ryan Garcia's early 2022 return to the ring, he dropped Eddy Reynoso as his head trainer. Reynoso is also Canelo Alvarez's head trainer.
Canelo reacted to the move by saying Ryan lacks determination. It seemed like there was a lot of tension between the feuding camps, but Henry insisted all was well. He told Fino Boxing:
"I feel there is a friendship and I know there will always be a friendship because of what they did for us. I mean, I appreciate what they did. You can't, you can't knock that. That's something valuable and Ryan knows that. I mean because love conquers all, you know that."
Despite Henry's assurances, the feud has dragged on. Canelo has accused Ryan of owing money to Eddy Reynoso and refusing to pay. Again, Henry has moved to de-escalate tensions, telling Fight Hub TV that the issue can be resolved swiftly. He said:
"When it comes to money owed to someone, I think the right thing to do is to settle it between them and not involve third parties. I respect Canelo, but he should let Eddy [Reynoso] fight his own battles. Eddy is a big guy, Ryan is a big guy. Let him pick up the phone and sort things out and work out the amounts."
Henry insisted that Ryan won't pay Eddy for the hours he didn't show up. He also threw a light jab at Canelo's team, questioning why so many fighters have abandoned Eddy Reynoso's coaching.
Reynoso often criticizes boxers who leave his gym for lacking discipline. However, Henry suggested that Eddy might be the problem:
"I love Eddy and the whole team they have there, but sometimes you have to wonder why the other fighters have left. Maybe Ryan was telling the truth about his reasons for leaving there. They had Frank Sanchez, Vergil Ortiz and my son and no coach showed up. They can't say they're not disciplined guys."
---