Robert John 'Mutt' Lange had produced records for AC/DC, Billy Ocean, and Bryan Adams when he requested to collaborate with rising country star Shania Twain. Shania was impressed by Mutt's skills and eagerly accepted Mutt's offer. "When you get together with the right person, all the right things seem to start happening," Shania told Interview Magazine in 1996.
Mutt's rock influences turned Shania from an aspiring country singer to a rock sensation. Shania's romantic life also flourished: she and Mutt married in late 1993 and welcomed their son, Eja, in August 2001.
As Mutt was a crucial figure in propelling Shania to her highest highs, he also became a central figure in dragging her down to her lowest lows. Mutt's affair with Twain's best friend led to the couple's divorce.
Mutt lives a secluded life in Switzerland with his alleged wife, Marie-Anne
Shania Twain and Marie-Anne met in the late 90s when her then-husband Mutt hired her as Twain's PA. The pair grew close quickly and became best friends.
Marie-Anne and her then-husband, Frederic Thiebaud, spent a lot of time with Twain and Mutt. "Shania considered Marie-Anne one of her best friends," a source told People.
Twain didn't believe Frederic when he told her about Marie-Anne's affair with Mutt. At such a difficult time, the two closest people in her life had conspired to deepen her misery. Shania said in the Netflix documentary Not Just a Girl:
"In that search to determine what was causing this lack of control with my voice and this change in my voice, I was facing a divorce. My husband leaves me for another woman. Now I'm at a whole other low."
After the divorce, Mutt and Marie-Anne continued their relationship. The pair are allegedly married and live together in Switzerland. Mutt is a reclusive character who hasn't given an interview in decades; Marie-Anne is also equally secretive.
Therefore, there's very little about the couple's relationship in the public domain. The pair live in the same Swiss municipality as Twain and her husband, but the families rarely cross paths. Shania told The Guardian:
"She [Marie-Anne] is the last person on the planet I want to run into. Ever. I just wasn't going to be pushed out. This is my home, this is my child's birthplace and I'm not going anywhere."
Twain believes she and Frederic are happier than Mutt and Marie-Anne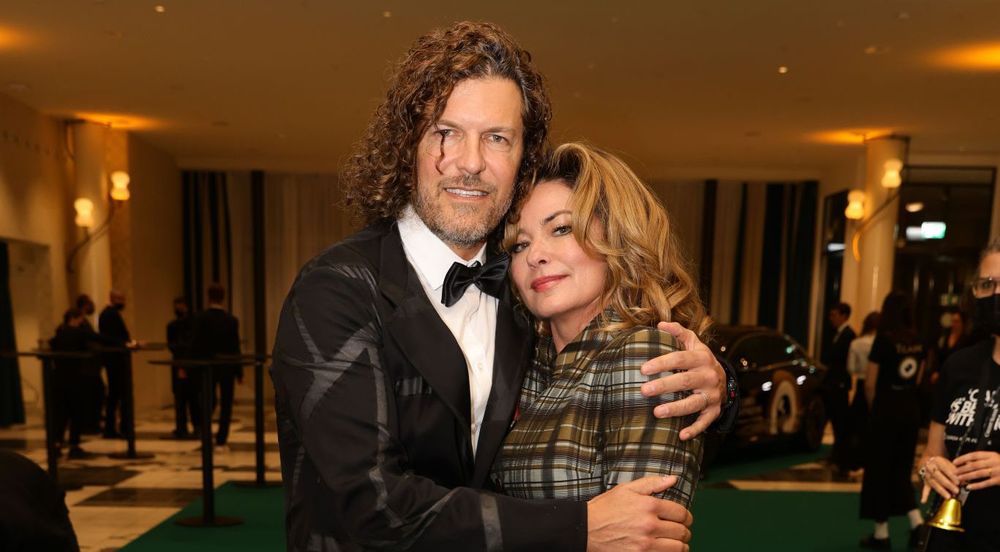 Following the divorce, Twain found comfort in Frederic Thiebaud, Marie-Anne's ex-partner. She told Ellen DeGeneres in 2011:
"It was a very difficult time emotionally for both of us. I would say he was probably stronger than I was. He was a tremendous support — we were a support to each other — and really found something beautiful in the end and unexpected."
Shania and Frederic recovered from betrayal together and found love at the end of a dark tunnel. The songstress believes she and Frederic are happier than Mutt and Marie-Anne. "We are happier individuals, even without each other," Shania told The Guardian. "We are way more comfortable in our own selves."
Given Shania's disdain for her former best friend, it's no surprise that she believes she ended up happier. "I do really nasty things in my dreams to her [Marie-Anne]," Twain said. "I'm always cutting her hair or shaving it off."
Twain added that Frederic got a version of her that she hid from Lange. Shania explained:
"It's a passionate love on every level. I used to be very monotone in my relationships. Poor Freddy pays the price, because I'm like: If I'm ever getting married again, this is me. I don't think Mutt ever knew me. That's the difference." 
---