Taylor Swift signed a record deal with Sony/ATV Music Publishing at the age of 15, and a year later, she released her super-successful debut album, Taylor Swift.
Taylor built her success on her talent and hard work. However, without enormous sacrifices from her parents, the world would likely have missed out on Taylor Swift.
Taylor's parents divorced quietly in 2011 due to the strain brought about by Swift's career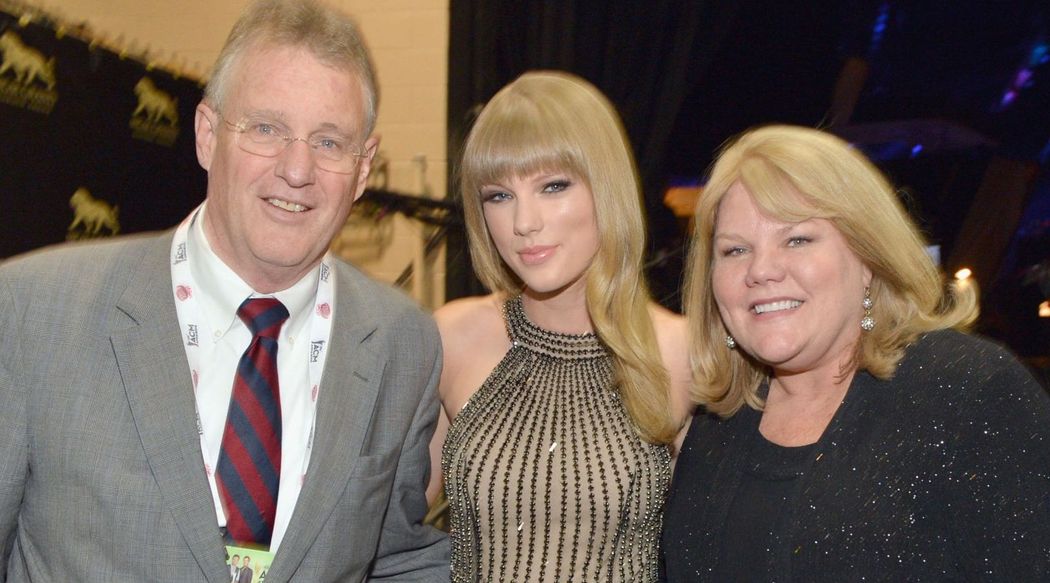 Taylor Swift was born on 13th December 1989 to Scott Kingsley Swift and Andrea Gardner. Her dad was a stockbroker while her mom worked as a mutual fund marketing executive. Scott and Andrea noticed Taylor's talent and dedication to music when she was very young. They did everything they could to facilitate her career in music.
When Taylor was 14, her family relocated from West Reading, Pennsylvania, to Hendersonville near Nashville to facilitate Taylor's career. However, Taylor's parents didn't tell her why they moved there. Andrea told Entertainment Weekly:
"I never wanted to make that move about her 'making it.' Because what a horrible thing if it hadn't happened, for her to carry that kind of guilt or pressure around. And we moved far enough outside Nashville to where she didn't have to be going to school with producers' kids and label presidents' kids and be reminded constantly that she was struggling to make it."
Thankfully, Taylor found the success to match her talent. She went on her first world tour after her second album, Fearless, won the Album of the Year award at the 2010 Grammys. Unfortunately, her success strained Scott and Andrea's relationship. Andrea was constantly on the road with Taylor while Scott was left behind.
In 2011, Scott and Andrea divorced amicably. They kept their separation a secret so as not to divert attention from Taylor's rapidly rising career.
Swift and her mom pretended to argue on flights to prevent people from seating next to them
Before Swift's big break, she traveled extensively with her mother and brother. "My mom waited in the car with my little brother while I knocked on doors up and down Music Row," Taylor told Entertainment Weekly. "I would say, 'Hi, I'm Taylor. I'm 11; I want a record deal. Call me."
During a speech to New York University graduates in May 2022, Taylor talked about her travels with Andrea. Swift said she never got the 'normal' college experience as her life involved a lot of movement. She described how she and her mom made plane rides slightly more comfortable and tolerable:
"It consisted of a rental car, motels, and my mom and I pretending to have loud mother-daughter fights with each other during boarding so no one would want the empty seat between us on Southwest."
Swift acknowledged she wouldn't have made it without her family: "I will never be able to find the words to thank my mom and my dad, and my brother, Austin, for the sacrifices they made every day so that I could go from singing in coffee houses to standing up here with you all today because no words would ever be enough."
Taylor dedicated the song The Best Day to her supportive mother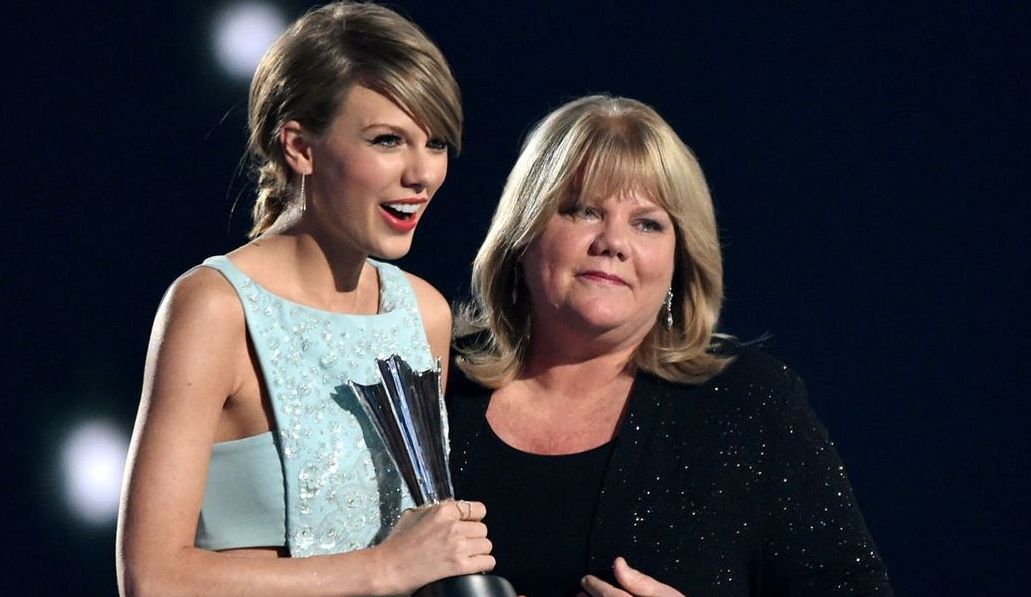 Taylor's song The Best Day was long thought to be dedicated to her father. However, she explained in a May 2011 interview with her label that she recorded the song for her mother. She said:
"I wrote it in the summertime, and I recorded it secretly, too. I had this idea that I wanted to play if for her for Christmas. So, when I got the track I synced up all of these home videos from when I was a little kid to go along with the song like a music video and played it for her on Christmas Eve and she was crying her eyes out."
It's unclear whether Taylor has addressed her parent's divorce in her music, but there are rumors that she has. The song, Mine, reportedly details the emotional trauma caused by the divorce. Other reports indicate that Sad Beautiful Tragic talks about Taylor's healing process after Scott and Andrea's separation.
Taylor's mom and dad battled cancer
Taylor first revealed that her mom had cancer via an emotional Tumblr post. In 2019, Swift told Elle that the cancer had returned and that her dad also battled cancer.
"Both of my parents have had cancer, and my mom is now fighting her battle with it again," Swift revealed. "It's taught me that there are real problems and then there's everything else. My mom's cancer is a real problem. I used to be so anxious about daily ups and downs. I give all of my worry, stress and prayers to real problems now."
Swift didn't reveal the specifics of her dad's cancer diagnosis. However, she told Variety that doctors found a brain tumor. She called her mom a guiding force and stated that publicly revealing her illness was difficult. "It was a big deal to ever speak about her illness," Taylor said.
Taylor's song Ronan talks about a little boy who passed away due to cancer. She sourced the lyrics from a journal written by Ronan's mother. "I've had cancer hit really close to my family," Taylor said during the Phoenix stop of her 1989 tour.
Ronan's mother received a round of applause from Swift's fans.
---