Ronnie Coleman is considered one of the greatest professional bodybuilders to have ever competed on the world stage. Coleman earned the Mr. Olympia crown eight times in a row in the late 90s to early 2000s and came very close to a ninth title. He competed for the Mr. Olympia crown for two more years after his last win in 2005 before retiring.
Coleman left while still at the top, as he came 4th overall in 2007's Mr. Olympia. Ronnie was a champion much-loved by fans, with his characteristic lisp and catchphrases such 'Yeah buddy!' and 'Light weight, baby!' endearing him to weight-lifting enthusiasts from all around the world.
Ronnie Coleman is committed to recovering full mobility after surgery left him needing a wheelchair from time to time
Ronnie's life post-Mr. Olympia success has involved surgery after surgery. Years of hard workouts have taken a toll on his body, with the consequent surgeries leaving him confined to a wheelchair. In February 2018, RCSS Supplements posted a video of Ronnie post-surgery. The caption revealed that the numerous scar tissue on Ronnie's back had forced doctors to access his back through his intestines.
"He did just have his intestines pulled out, screws in and out of his back, then his intestines put back," the caption read. By the end of the year, however, Ronnie seemed well on the road to recovery. He posted an Instagram workout video on Christmas day and stated that he'd recovered but not yet ready to get back to weightlifting.
"It's all about staying dedicated, and doing what it takes to accomplish those goals of getting healthy and healed," he captioned the video. Sadly, Ronnie returned to the operating table in September 2019 to fix four broken screws on his back. He revealed via Instagram that it was his third surgery of the year, and expressed hope that it would fix his back problem permanently.
"Hopefully, this will fix my breaking screw problem for good. This is the fourth time the screws have broken on me," Ronnie wrote. "The surgery went successfully," Ronnie shared after the operation. Unfortunately, his condition deteriorated rapidly. In a mid-2020 interview with Muscular Development Ronnie said that he might never walk again, and that the surgeon was to blame.
"A lot of it has to do with the way the surgeon performed the surgery and the surgeon that I've had the last three surgeries been really bad and caused a lot of damage to my body so I don't know if I'll be able to walk… Just the way he [Surgeon] did everything and performed everything it was like he was kind of doing these surgeries to make money…"
Ronnie revealed that he spent almost $2 million on three unsuccessful surgeries. Despite the disappointment, Coleman revealed that he would do his best to get back on his feet. "I'm gonna give it my best shot but I think if that surgeon had to perform these surgeries right then I would have walking a long long time ago!"
Stem cell treatment had helped lower the pain in Ronnie's back, thus aiding in his recovery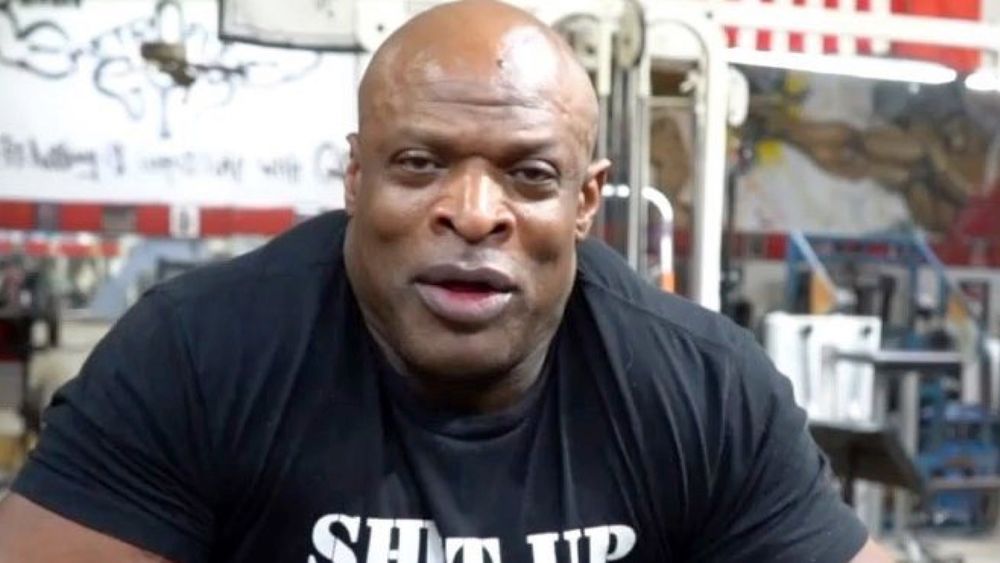 Joe Rogan advised Ronnie to explore stem cell treatment as a possible cure to his back pain when Ronnie visited Rogan's podcast. Ronnie heeded Rogan's advice and is currently reaping the benefits. In a May 2021 appearance on Nothin' But A Podcast, Ronnie revealed that the stem cell shots were working wonders. He said:
"Every time I get one it gets better and better, so I just got to keep getting it. I've got another one in May. Every time I get one, I feel improvements. I've had two so far. The pain is gone now. I've only got a little bit now, not a lot at all. So it's getting better."
Ronnie spoke in glowing terms about Joe Rogan and referred to him as 'cool.' "It [the Joe Rogan interview] ended up being just a normal thing that I had a lot of fun with." Ronnie has lost significant leg muscle due to inactivity but is working out to get his strength back.
Most of Ronnie's Instagram photos and videos are taken in a gym. Working out is part of his DNA. Away from the gym, Ronnie enjoys fishing and connecting with his fans. On 21st May 2021, he posted an Instagram photo showing his catch of the day. "This is by far my favorite pastime," he wrote.
Ronnie has also created a Cameo account to connect with fans while making some money in the process. "For a small fee, I'll make a short personalized video wishing your loved ones a Happy Birthday, Happy Anniversary," he captioned his announcement post. "Anything you guys want me to say to your loved ones that's funny and cool."
Ronnie and his wife personal trainer Susan Williams share four children
Ronnie and his wife Susan Williams married on 11th April 2016 after dating for eight years. On 16th April 2021, Ronnie posted the following dedication to his wife alongside a throwback photo of their wedding ceremony:
"Happy Anniversary my love! It was this time 4 years ago that I married the best woman I've ever met in my life. We've been together now going on over 12 years. I try to tell you all the time that you're the best wife ever and I finally think you're starting to believe me. I can't wait to see how another 12 years is going to be with you."
Coleman and Susan share four children, who he occasionally posts on Instagram. Via an August 2020 post, Ronnie hinted that he has more than the four kids he shares with Susan. He attached the following caption alongside a photo of him holding Cory Mathews' child:
"This is @corymathewsin 7th kid. I have 8 and I wish I could have 9 but it's not meant to be so I'm extremely happy what I've been blessed to have."
Ronnie Coleman was previously married to French-Lebanese trainer Rouaida Christine Achkar. They married in late December 2007 and divorced soon after.
---