Randy Travis is an American country music legend who released twenty studio albums over a career spanning over three decades. Sixteen of his more than fifty singles on the Billboard Hot Country Songs reached number one on the chart. Travis' breakthrough came following the release of the album Storms of Life, which sold more than four million copies.
Despite seeing a decline in chart success in the 1990s, Travis' popularity never waned. He has sold over 25 million records and won seven Grammy Awards and a host of other awards. Randy was inducted into the County Music Hall of Fame in 2016.
Travis suffered a stroke in 2013 which severely affected his ability to speak and sing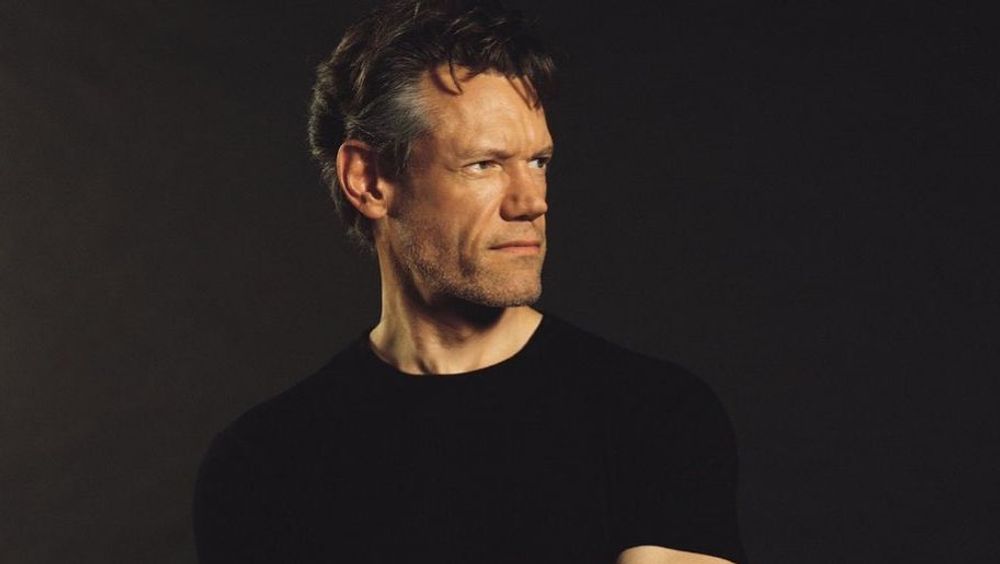 In the summer of 2013, Randy Travis suffered viral cardiomyopathy and flatlined, but doctors managed to revive him. However, he remained in a coma and suffered an undetected stroke that came to the doctors' attention days later.
Travis needed part of his skull removed to create space for the swelling. After five-and-a-half months, Randy left the hospital ready to begin his rehabilitation. Unfortunately, another setback awaited Randy and his wife Mary Davis, who learned that Travis had Aphasia. The condition is common among people recovering from a stroke.
A music degree graduate named Tracy showed up at Travis' home every day to help him recover his singing ability. She started by teaching him Amazing Grace. It took two months to get Travis to form the letter 'A', but after clearing that milestone, the other words came easily.
Some stroke victims such as Travis can recover their singing ability faster than regular speech since different parts of the brain control the two activities. Randy recovered enough to sing a short section of Amazing Grace unassisted during his induction into the Country Music Hall of Fame in 2016. Mary Davis said on The Big Interview with Dan Rather:
"We spent probably six hours a day running through that song, trying to get through all four verses and learning the words. I think when I put the microphone in his hand, he became Travis again. It was absolutely beautiful."
Travis continues to release music and is a popular figure on TikTok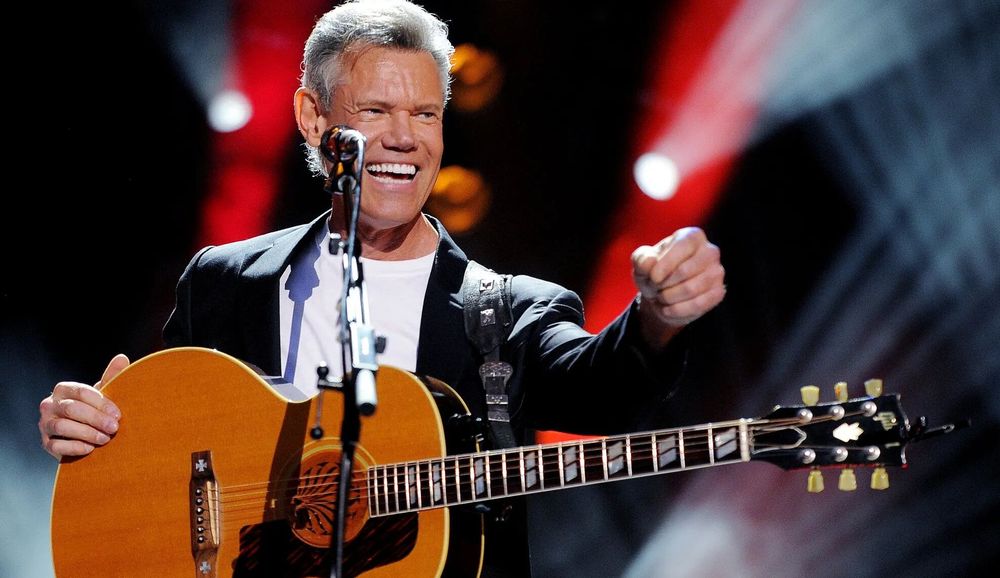 It is unlikely that Travis will recover the baritone vocals that endeared him to the world, but music is still very important in his life. He visits Nashville regularly and randomly attends shows by artists near his home in Tioga, Texas. Mary talked to Saving Country Music about Randy's love for music:
"He loves the music. We go see people that are playing close by, or wherever we're passing through. Any time we can hear music, there's an extra skip in the heart. Of course he loved singing and playing the music, and always will. We love now to go hear other people play music, because the music is his soul. That's what he gave to the world. And now the world likes to give it back to him."
In summer 2020, Randy released his first single since suffering a stroke. The song, Fool's Love Affair, was well-received, earning millions of streams, and dominating radio airwaves. Randy made the song before suffering the stroke, and according to Mary, there are more songs from different times in Randy's career pending release.
Via TikTok, Randy has found the perfect platform to interact with his fans. Randy enjoys participating in duets with his fans. One of Randy's sweetest duets came when he joined GB of GBandMe in singing Hank Williams' Hey Good Lookin'. Randy couldn't hide his joy singing the lyrics to Hank's famous single.
Randy also posted a duet with Alexandra Kay, which earned millions of likes. Randy has 2.4 million followers on TikTok.
Randy continues his recovery, but his wife admits that sometimes Randy shuts down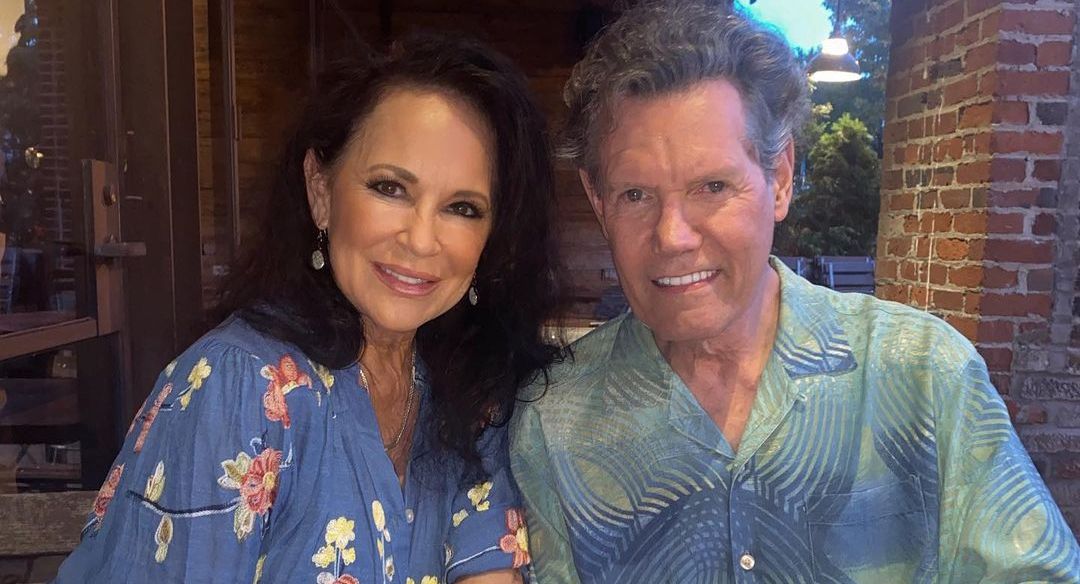 In Randy's documentary More Life, Mary shares that doctors asked her to turn off Randy's life support. Randy's responded to the inquiry by shedding a tear and squeezing Mary's hand. The response signaled that he wanted to fight. 
Randy committed to therapy faster than Mary thought he would. However, relearning the processes that his brain had lost proved tiring and frustrating. Mary told Ability Magazine that Randy shut down:
"It did get to a point where Randy had pretty much shut down. He got to the point where he didn't want to go, but I made him go, and we'd get there, and he'd just sit there. He had shut down. Even the therapist said, "When it gets to that point, they need a break.' And it's exhausting, I can only imagine being in their shoes and trying to start over."
The difficulty made Randy and Mary appreciate every hint of progress. Mary and Travis hadn't dealt with stroke and aphasia before, making his recovery an eye-opening process. Previously, Mary would assume that people who didn't respond to her had nothing to say. 
She told Ability Magazine that Randy's experience made her realize that maybe people who don't talk back can't do it:
"Now that we've gone through this, if somebody speaks to Randy or they try to have a conversation, and he doesn't talk back to them, I've heard them walk away and go, "Well, I guess he doesn't have anything to say to me.' And you think, 'Oh my gosh, he really does, but he has aphasia.'"
In December 2021, the Grand Ole Opry celebrated Randy's 35-years of membership in the family. Randy graced the celebrations and looked ecstatic as musicians and fans celebrated his achievements. 
2021 was an excellent year for Randy as he was named Artist of a Lifetime by CMT. He also celebrated the 35th anniversary of his debut LP, Storms of Life, with a remastered release featuring new music. 
Randy will continue fighting to regain his health. "He's stubborn," Mary said in More Life. "I don't know if you know that about him."
---