Yoatzi Castro is an American social media star known for posting videos on her self-titled YouTube channel. Castro's brother, Louie, was the first sibling in the family to gain YouTube fame. Yoatzi had created her channel two years before Louie, but she didn't post as consistently as her brother.
Inspired by Louie's success, Yoatzi dedicated more time to YouTube, and her efforts gradually bore fruit. So far, her channel has close to 700K subscribers. Yoatzi's fame can be attributed to her keen fashion sense. She posts a variety of videos on her channel, but most of her followers tune in for beauty and fashion tips. Additionally, Castro has 669.3K followers on Instagram and over 630K fans on TikTok.
This piece will look at Yoatzi's violent ex-boyfriend and her recent surgery.
Yoatzi's ex Jessie broke into her home and pointed a gun at her following their breakup in early December 2020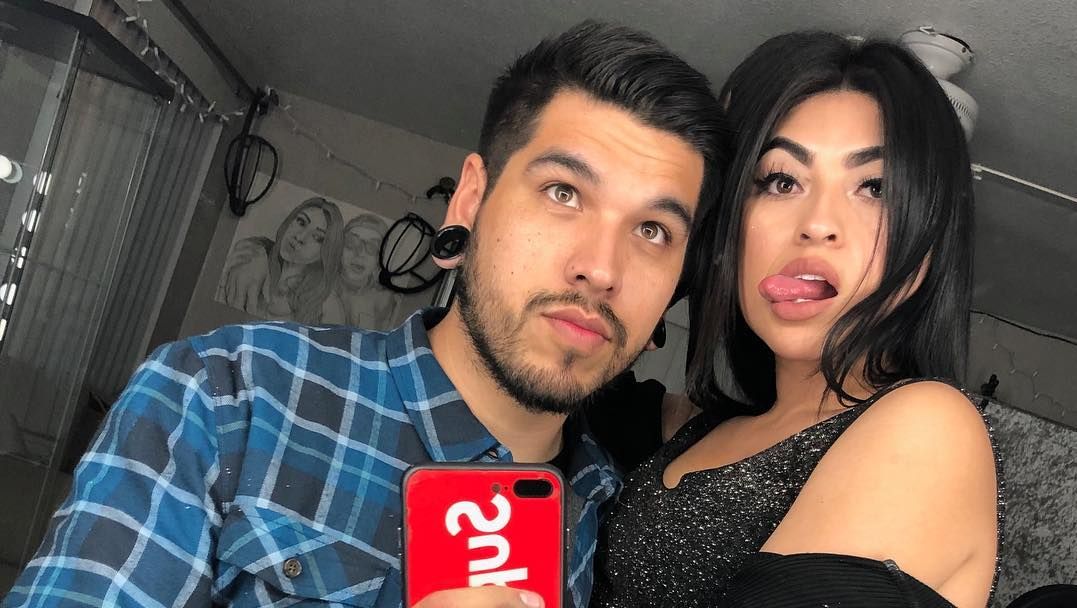 On 19th January 2021, Yoatzi posted a video titled I'm healing. In it, she explained how she'd been dealing with the issues in her life. Generally, she seemed upbeat with the progress she was making. Yoatzi didn't address what she was going through, but it quickly became clear that her breakup with Jessie was weighing on her.
She told her fans that she didn't make a video about it because it would have come from an angry place. "I knew if I made the video like super pissed I was just going to rant," Yoatzi said. Hours after the video went live, Yoatzi, her son, and her father faced a life-threatening situation after Jessie broke into their home and pointed a gun at them.
According to the Watsonville PD Instagram page, Jessie and her family managed to escape, but Jessie remained barricaded in the house for nine hours. The police's statement read:
"After nearly 9 hours of negotiations, an armed suspect who was barricaded inside of a home on the 100 block on Ginos Court was safely taken into custody. Jessie Andrade, 30, is now facing several charges, including felony criminal threats, brandishing of a firearm, felony burglary, violation of a domestic violence restraining order and resisting/ delaying his arrest."
Yoatzi explained via Instagram that, thankfully, nobody was hurt. "Words can't explain how I felt during that moment," she wrote.
Castro ended her relationship with Jessie due to alleged disrespect and infidelity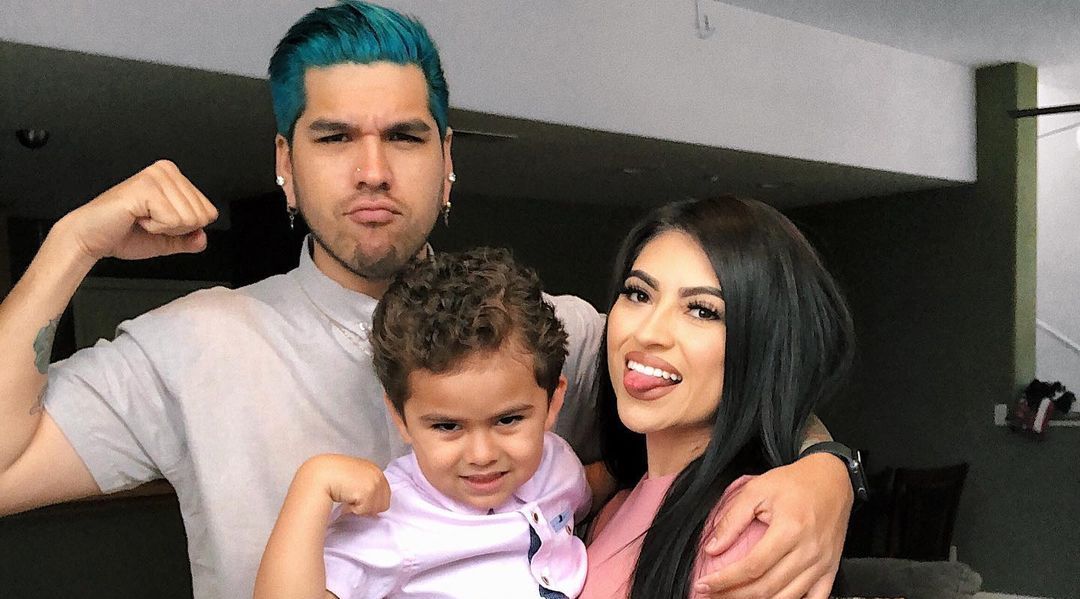 Yoatzi Castro was born on 4th November 1995 in Watsonville, California. She grew up alongside two siblings: Andrea and Louie. Yoatzi started her relationship with Jessie two years after launching her YouTube channel. A couple of years later, the couple welcomed their son, Travis.
The couple enjoyed a strong relationship for some time, but they eventually parted ways after enduring a rough patch. Nevertheless, they remained in each other's lives, raising their son and creating content together. By October 2020, Castro and Jessie had worked things out and were looking forward to having more children. Yoatzi told Allanized in October 2020:
"I am happy with my relationship. I have been with Jessie for over six years. We did have a break – I think like last year we broke up for a few months… Because we have our baby together, I feel like we were always in contact. So I feel like in a way were kind of together even though we weren't… Me and Jessie have definitely been thinking about it [having another baby], and I think we are going to go for it soon."
A month and a half after that interview, Yoatzi took to Instagram to announce that she'd broken up with Jessie. "My relationship has come to an end and I'm so done," she wrote. "I will not tolerate any disrespect or infidelity." Jessie also addressed the relationship via Instagram, claiming that he still has love for Yoatzi even though she stated that she doesn't love him back. "I promised her I will love her forever and I will never leave," he wrote.
Yoatzi recently had face surgery to correct a defect caused by spleen removal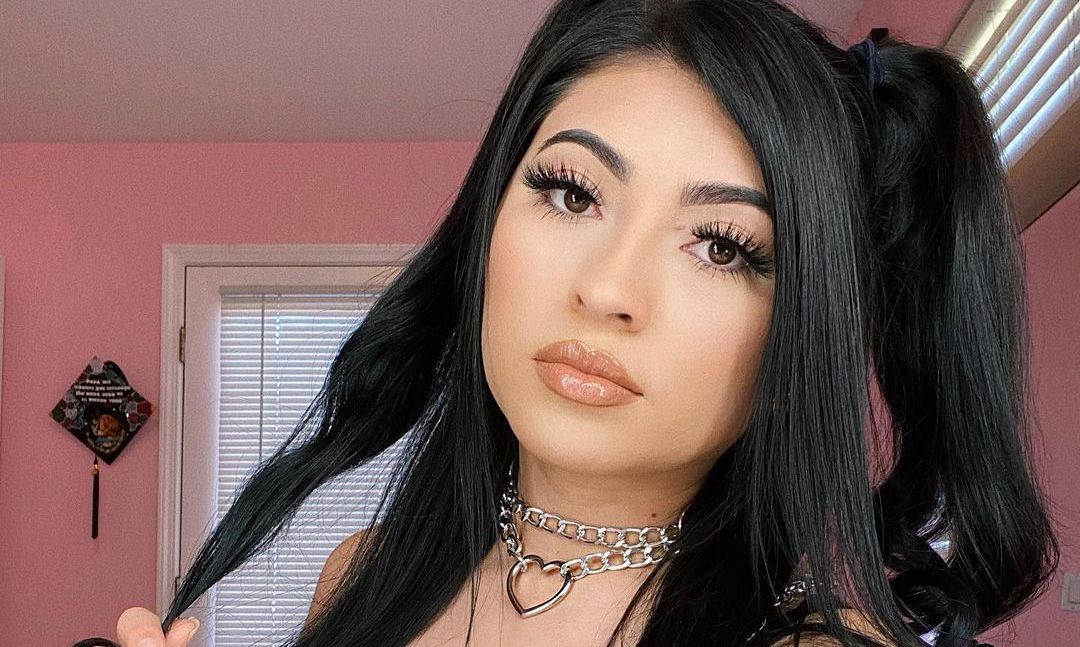 In November 2020, Yoatzi told her fans that she would undergo surgery to rectify a facial defect caused by spleen removal. Yoatzi is no stranger to going under the knife to correct an insecurity. She'd previously undergone surgery to increase the size of her butt, and she'd also considered getting larger breasts.
However, after having a child and living with larger breasts due to breastfeeding, she opted out of breast augmentation. Yoatzi explained that her biggest source of insecurity was her puffy cheeks. She used to have skinny cheeks, but the medication she took before spleen removal caused them to become bigger. They gradually reduced in size but enlarged again after she got pregnant. She said:
"I had a really defined jaw line and I don't have that anymore. For me, I used to have my face really nice, and it is not like that anymore. I believe it's because I gained so much weight down here because of the medicine. It got rid of all of my structure and everything. And then, I gained so much weight over the years because of my BBL, because of my pregnancy, my sickness."
Yoatzi's surgery happened in mid-December, and she was very satisfied with the results. "Oh my god! You can actually see the difference," Yoatzi exclaimed in a video titled I got my face done.
---