Mindy Kaling is an American actress and comedian famous for playing the role of Kelly Kapoor in the NBC sitcom The Office. She was also a producer, writer, and director of the show. Mindy also starred and produced the Hulu series The Mindy Project from 2012 to 2017.
She has also starred in The Night Before, A Wrinkle in Time, and Late Night. Mindy has been open about her personal life, and we can confirm that she isn't married. This piece will focus on her rumored relationships and the secret she keeps about her daughter's father.
She dated B.J. Novak for a while but she now considers him family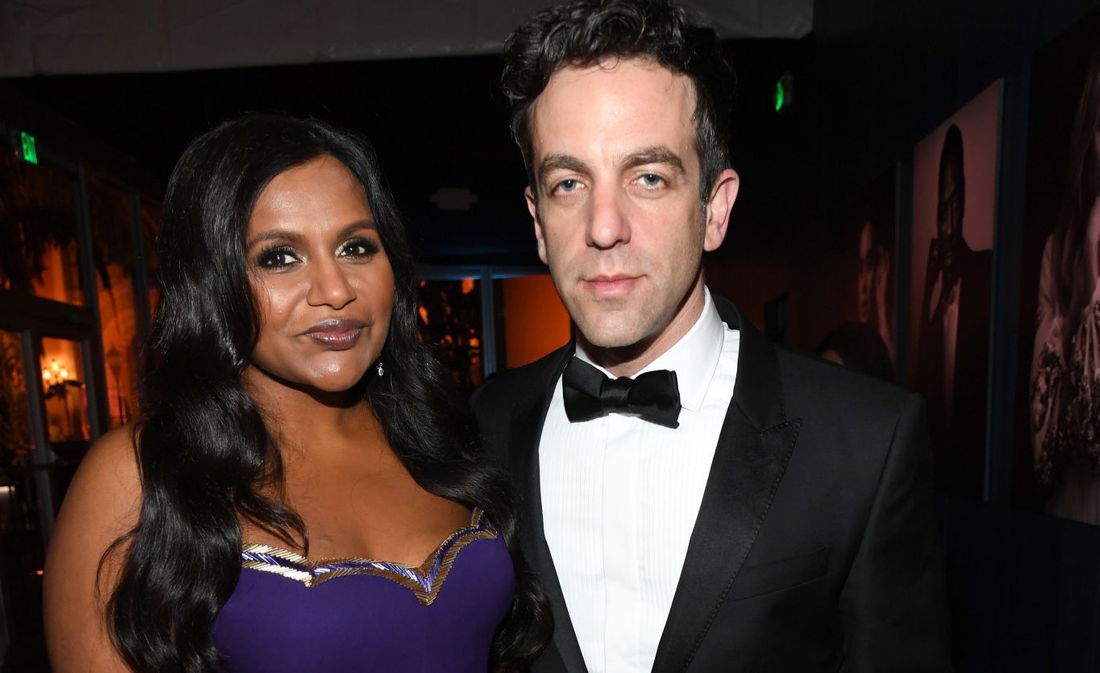 Kaling and Novak met on the set of The Office, and they hit it off instantly. They had an on and off relationship for a while after they met. She told Vulture in 2012:
"We kind of fell in love through [writing for the show], and then dated on and off for a couple of years, and now we are just, like, best friends. Like, real best friends. It's the kind of friendship you have when you are embedded with someone, that you can only get by putting in that insane amount of time with people."
Many people speculate that Kaling and Novak are dating, and she says that she doesn't blame them. She acknowledges that the pair's relationship is more than a friendship. She now views Novak as part of her family. Kaling told Good Housekeeping;
"If I was on the outside looking at it, I would think the same thing. But the truth is that B.J. is so much more like a family than a platonic friend. He's the godfather to my daughter, he comes over like once a week. Sometimes he'll come over just to hang out with her."
Novak stated that his close relationship with Mindy has made some of their partners insecure
Despite the couple's constant denials, some people will always believe Mindy Kaling and B.J. Novak are secretly dating. In September 2020, Mindy and Novak had dinner in Hollywood, and as expected, their relationship hit the spotlight. 
Novak revealed the negative side to being that close to Mindy: the couple's potential partners get jealous of their close connection. 
"Whenever we date anyone else, I think there's a period where the person is very skeptical of our friendship," Novak told Entertainment Weekly. The pair's bond is so strong that their romantic partners feel threatened. He continued:
"Everyone seems to think you two might be a couple, and I don't mean to get in the way. Are you sure you're not dating? Are you sure you're not going to end up dating? It's such a common thing to have that platonic best friend that becomes a little weird when you start dating someone."
You are not crazy for suspecting Novak and Mindy are secretly dating: people close to the pair have similar thoughts. 
Mindy secretly welcomed a baby boy named Spencer on 3rd September 2020
Mindy secretly welcomed her second child, Spencer, on 3rd September 2020. She kept the news secret until a recent appearance on The Late Show with Stephen Colbert. Kaling told Stephen, "I'm telling it for the first time now, it feels so strange. But I gave birth to a baby boy on September 3. This is news to a lot of people. It's true."
Kaling amazingly kept her pregnancy hidden from fans for most of 2020.
Mindy is keeping the identity of her children's fathers secret and she is happy raising her kids as a single mother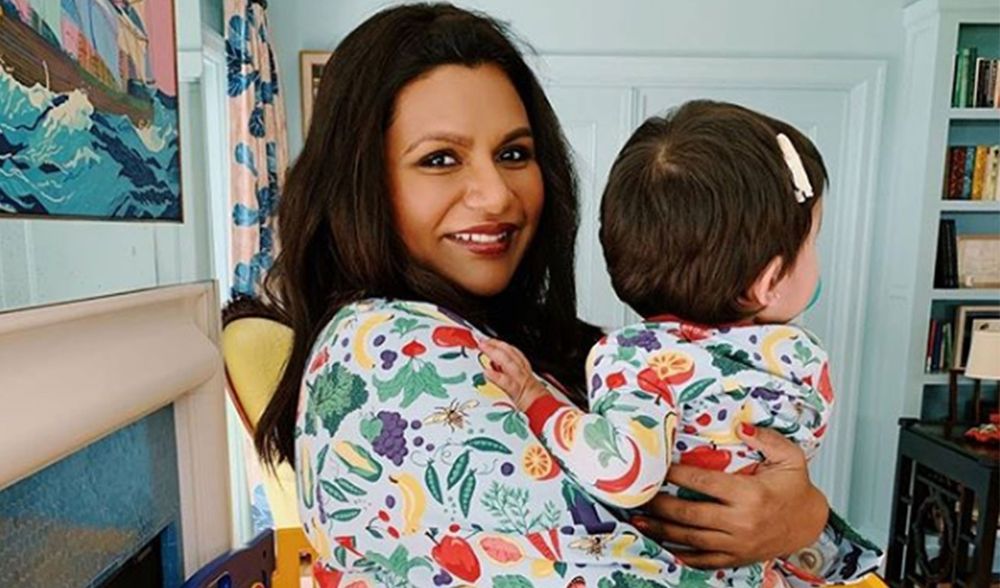 Mindy Kaling gave birth to her daughter in 2017, but she hasn't revealed the identity of Katherine's father. The birth certificate doesn't have a father's name on it, and she stated that she won't be revealing Katherine's dad any time soon. We do know that B.J. Novak is her godfather, but that is all we know.
Kaling's chose to keep the father's identity a secret because she wants her daughter to have a say in the matter. She told The New York Times, "My feeling is that, until I speak to my daughter about that, I'm not going to talk to anyone else about it."
It also doesn't seem like Kaling will reveal the identity of her son's father. Mindy is content and appears to be enjoying life as a single parent. She writes in her book Nothing Like I Imagined (Except For Sometimes) that she doesn't take notice of her single status until someone points out something about fatherhood. Mindy also writes about the joys of independence, and the amount of time she saves not having to run decisions through someone else:
"Sometimes I am just so grateful to be an independent woman doing what I want, when I want, that I could cry with gratitude. I save a truly staggering amount of time not having to run my parenting decisions by another person."
She is rumored to have dated Benjamin Nugent for four years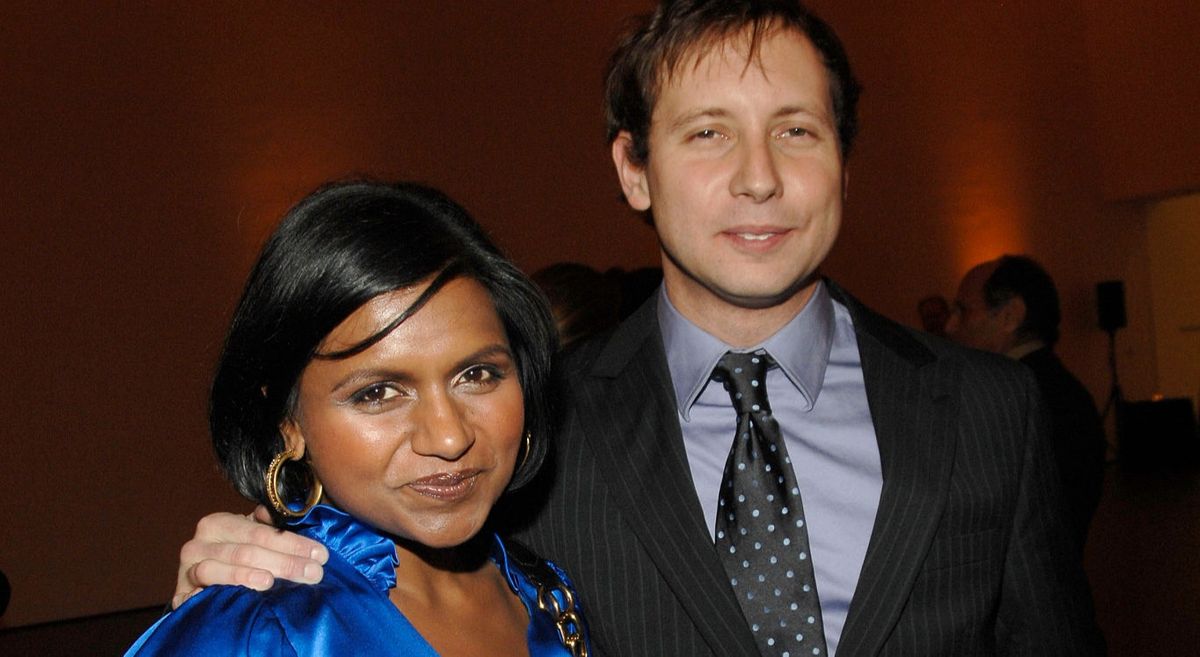 Kaling is rumored to have dated writer Benjamin Nugent from 2008 to 2012. Nugent is a Massachusetts native who is best known for his novel, American Nerd: The Story of My People.
Not much is known about their relationship, but it reportedly ended in 2012.
---