Mackenzie Ziegler
Biography
Statistics
Age:

18 years old

Date of Birth:

June 4, 2004

Birth Place:

Pittsburgh, Pennsylvania

Horoscope:

Gemini

Full Name:

Mackenzie Frances Ziegler

Occupation:

Actor, Singer, Dancer & Model

Height:

5 ft 2in

Nationality:

American

Ethnicity:

mixed (Polish, German & Italian.)
About Mackenzie Ziegler
Mackenzie Ziegler has been appearing on our screens since she was 6 years old on the show Dance Moms. The talented dancer appeared alongside her sister Maddie Ziegler on the show. She later began her music career with her debut album Mack Z. She released her second album, Phases, in 2018.
Ziegler is famous for her collaborations with Johnny Orlando. She has worked on several songs with him, and she joined him on a North America and Europe tour. Ziegler starred in the sitcom Nicky, Ricky, Dicky, & Dawn, and in the high school drama series Total Eclipse.
Mackenzie is only 15 years old, and she has already achieved so much. This piece will divert from Mackenzie's career and look at her personal life. It will look at her relationships and her family.
She is currently in a relationship with Isaak Presley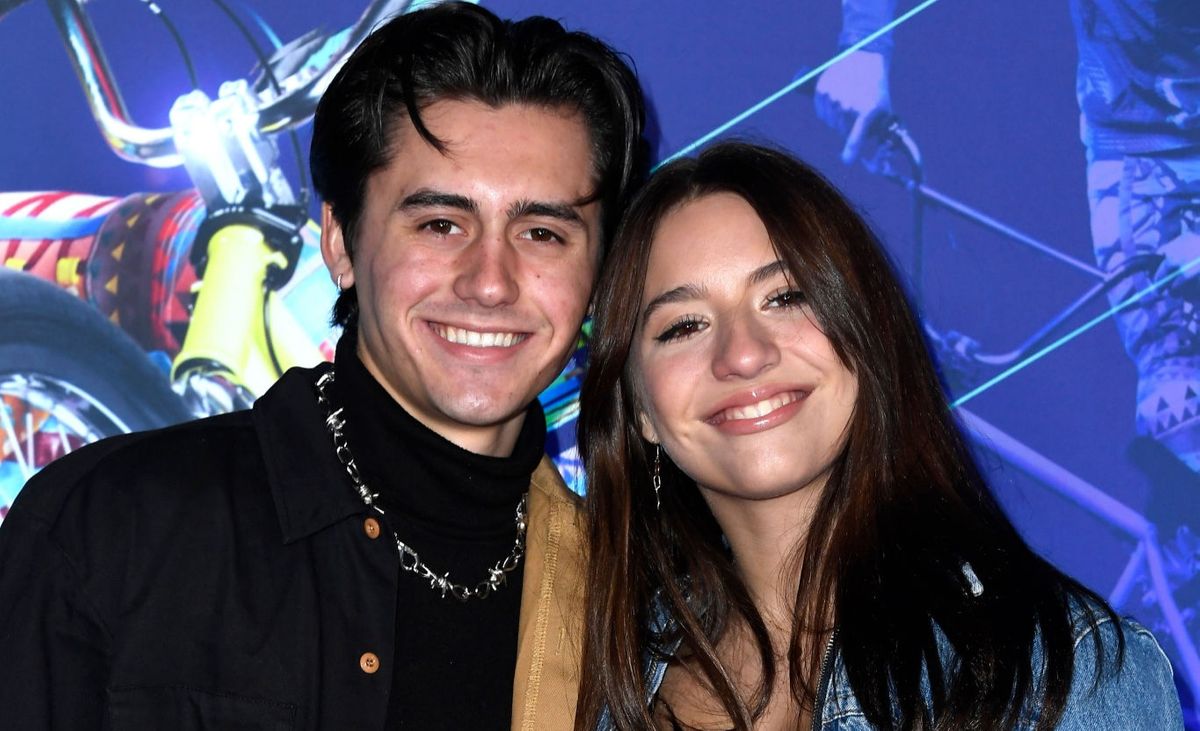 Isaak Presley and Mackenzie confirmed that they were dating when he uploaded an adorable photo of the couple on 27th August 2019. Isaak took to the comments section to confirm that he was dating the former Dance Mom's star. Since then, we have been treated to adorable photos of the super-cute pair.
The couple spent Halloween and Thanksgiving together, and in January, they went on a fun ski trip. However, the relationship hasn't been completely smooth. In March 2020, rumors emerged suggesting that Isaak had cheated on Mackenzie. Ziegler quickly dispelled the rumors via her Instagram stories while urging fans to stay out of their relationship. She said:
"All of this stuff happening is no one's business expect Isaak and I's. Please stay out of it. I love you guys and I'm glad ur looking out for me but you don't know the full story."
Isaac also addressed the rumors and said, "This whole situation is wrong. If it were real (which it's not) she confessing to statutory rape?? But besides that I'm in love w Kenz and I wouldn't do anything to ruin it. Truly this is ridiculous and wrong."
She was involved in relationship drama with Hayden Summerall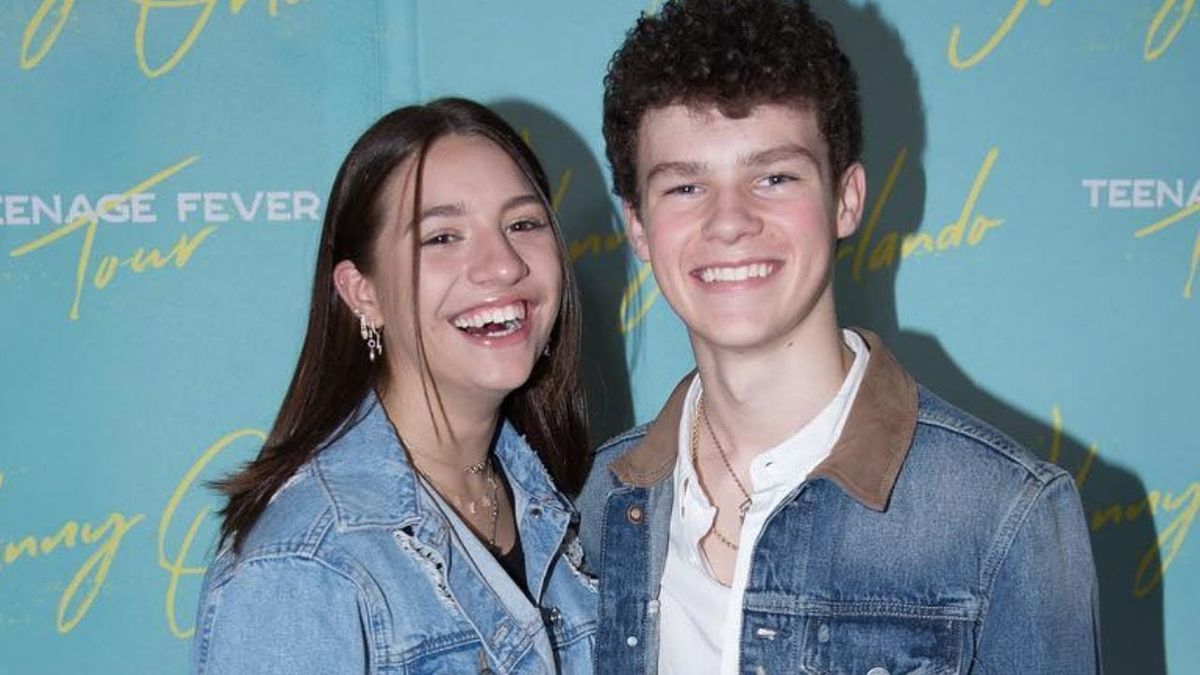 Annie and Hayden became close friends due to their mutual love for music and vlogging. The drama between the pair emerged in 2017 when in a Snapchat video, Hayden appeared to tell Mackenzie that he loved her. At the time, Hayden was dating musical.ly star, Annie LeBlanc.
Hayden was trashed by Annie's supporters, but Mackenzie saved the day when she revealed that Hayden's 'I love you' was aimed at one of his friends and not to her. Mackenzie also jokingly stated on Snapchat that she was dating Hayden back in 2017. However, it turned out that it was just a publicity stunt, and they were just friends.
The rumors died down by the start of 2018, but during Hayden's 13th birthday party, the rumors resurfaced. A video from the party appeared to show Mackenzie and Hayden kissing, but the couple didn't confirm a relationship. In the end, it seems that the relationship between the pair was just a rumor. Annie Leblanc is currently dating Asher Angel, and Hayden seems to have moved on with Bella Faith.
She and her sister Maddie Ziegler try to stay in contact as much as possible
Mackenzie was born in Pittsburg, Pennsylvania, to Melissa Ziegler-Gisoni and Kurt Ziegler. She grew up alongside her sister Maddie and her parents. Melissa and Kurt decided to file for divorce in 2010. Kurt felt that his relationship with Melissa was being affected by her commitment to dance. The divorce was ugly because of prior bankruptcy and a bitter custody battle.
Melissa and Kurt both remarried, leaving Mackenzie with five siblings. She has one sister, two half-brothers, and a stepsister and stepbrother. It's a huge family, but her favorite sibling is Maddie. The two spend a lot of time together, and they have made crucial career choices together. For instance, they decided to quit Dance Moms at the same time.
Maddie and Mackenzie try to stay in contact as much as possible, even when they are on opposite coasts. Maddie told Today:
"(Mackenzie) will be in Pittsburgh and I'll be in LA, and she's like, 'What are you doing?' And I'll send her a video of me singing her songs. She's like, 'Oh my god, that's so embarrassing."
She is the bookworm in the family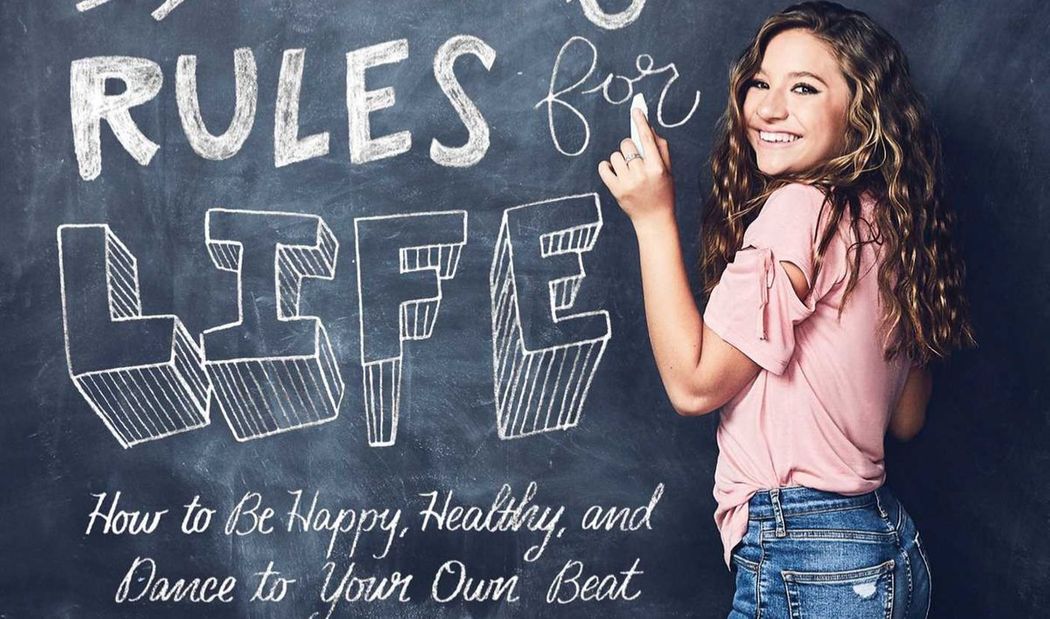 Mackenzie and Maddie were both homeschooled due to their dance commitments. Mackenzie took to books better than her sister did. She was always the bookworm, and it didn't come as a surprise when she released her first book at the age of 13. Her book, Kenzie's Rules For Life, surprised everyone with how successful it became. Mackenzie told Tiger Beat:
"All the positive comments about it, which I didn't think it would be successful, obviously. Because I'm 13, and it's weird for a 13-year-old to write a book! But the support has been amazing, and some of my friends even got to write in the book! It was so awesome that all of my friends wanted to be a part of it. It means so much to me."
Mackenzie's friends inspired her to write the book, but it was her sister who played the biggest role in its production. She talked to Tiger Beat about her friends and her sister:
"I feel like the most important thing in my life was finding very good friends. It's obviously really hard and I finally feel like I have found really good, supportive friends now. So I'm like, 'I can write about it now.' I feel like my sister was just always my number one best friend but now I actually have a bunch of other awesome people to support me too."