Mackenzie Ziegler
Biography
Statistics
Age:

15 years old

Date of Birth:

June 4, 2004

Birth Place:

Pittsburgh, Pennsylvania

Horoscope:

Gemini

Full Name:

Mackenzie Frances Ziegler

Occupation:

Actor, Singer, Dancer & Model

Height:

5 ft 2in

Nationality:

American

Ethnicity:

mixed (Polish, German & Italian.)
About Mackenzie Ziegler
Mackenzie Ziegler is an American dancer, actress and singer who rose to prominence from featuring in the Lifetime Reality TV series, Dance Moms.
At only 14, Mackenzie has managed to set up a successful career in the Entertainment industry. She has amassed herself an accumulative fan-base with millions of followers on her Instagram, Musical.ly and Twitter accounts.
She released her debut music album titled Mac Z which ranked #1 on iTunes pop chart.
Mackenzie has also acted in TV shows and sitcoms such as Nicky, Ricky, Dicky & Dawn among others.
Mackenzie Ziegler's Bio
She was born as Mackenzie Frances Ziegler on 4th June 2004 in Pittsburgh, Pennsylvania, US. Although she holds the American Nationality, Mackenzie possesses a mixed ethnicity of polish, German and Italian.
Her biological parents are Melissa Ziegler Gisoni and Kurt Ziegler. Her father, Kurt Ziegler owns a mortgage company.
Mackenzie was only 6 years old when her parents divorced following a 2009 bankruptcy. In 2013, her mother remarried to Greg Gisoni who is the Vice President of Westing Electric Company.
Mackenzie has an older sister, Maddie Ziegler who is an actress, model, and dancer. She also has 4 other siblings; two older step-brothers, Ryan and Tyler – from her father's previous marriage and two other step-siblings, Mathew and Michelle – from her step-father Gisoni former marriage.
Mackenzie considers her sister, Maddie Ziegler as a big inspiration in her life.
Mackenzie displayed an interest in dancing from a very young age. She was only aged 2 when she joined the Abby Lee Dance Company. While with the Company, Mackenzie was able to win several titles in dancing competitions.
Mackenzie also participates in philanthropic activities alongside her sister and mother. They have partnered with Starlight Children foundation to help raise awareness for chronically ill youth.
Mackenzie has also partnered with other foundations such as Love Melon and Dancers Against Cancer to raise awareness and funding for childhood cancer.
She attended the Sloan Elementary school until the year 2013. Mackenzie is currently being homeschooled in their home in Murrysville, Pennsylvania.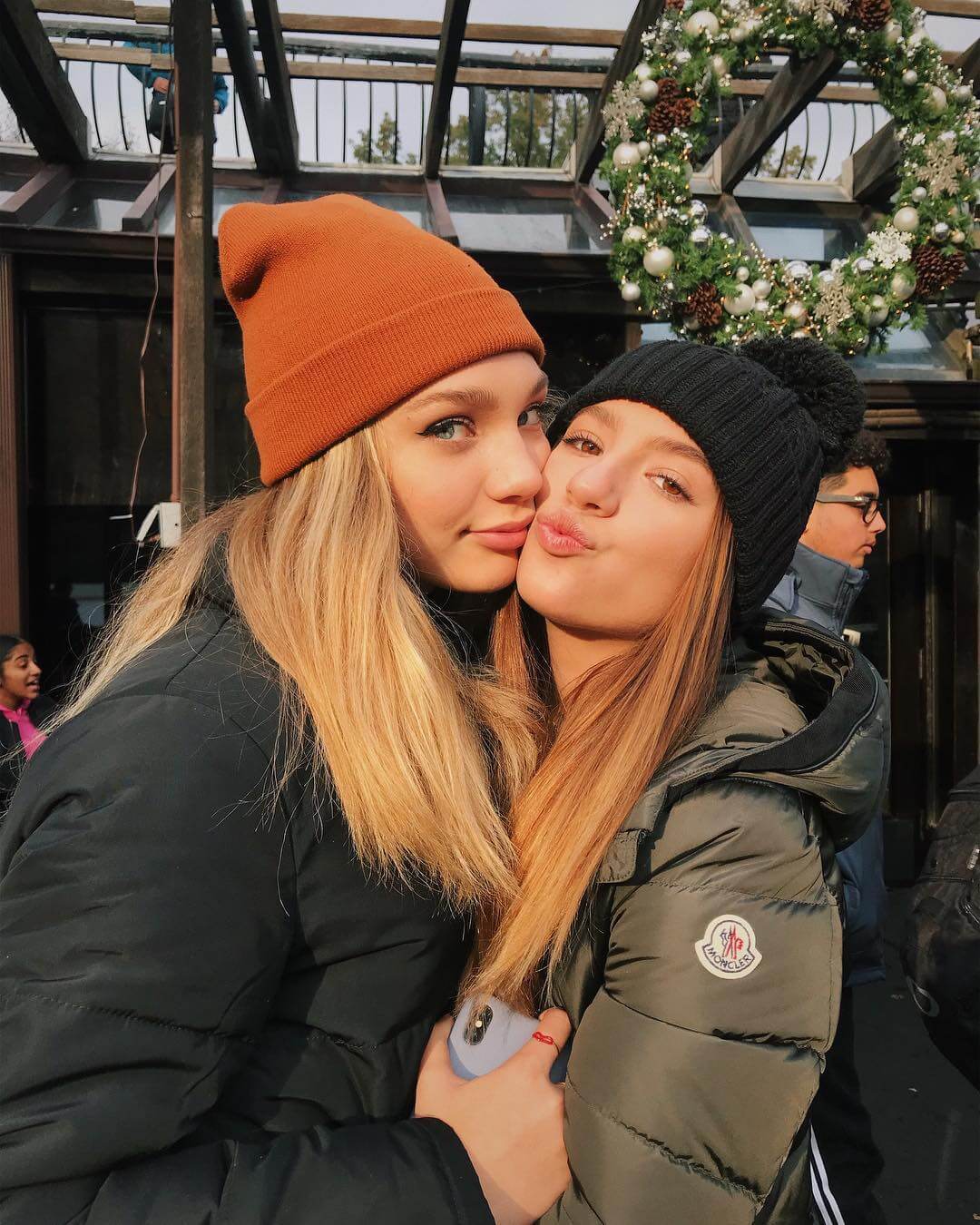 Mackenzie Ziegler's Career – her rise to stardom
Mackenzie made her first appearance on TV in 2011 when she was only 7 years old.
She featured in the reality show Dance Moms, alongside her mom and sister. She appeared in the show for 6 seasons but left in 2016 to pursue other projects.
Apart from her active role in Dance Moms, Mackenzie also featured in Dance Mom's sister shows – Abby's Ultimate Dance Competition and Abby's Studio Rescue.
In the year 2015, she starred in the Nickelodeon's sitcom Nicky, Ricky, Dicky & Dawn and also featured in a WowWee commercial alongside her sister.
In 2017, Mackenzie featured in a dance advertisement for General Electric.
As of 2018, she has starred as Cassie in the two seasons of high school drama series, Total Eclipse aired on the Brat Digital Network. Mackenzie is also an executive producer for the show – which has been extended for a third season in 2019.
She was also scheduled to star as Dorothy in the holiday stage pantomime adaptation, The Wonderful Winter of OZ, in Pasadena, California.
Mackenzie is also a talented natural singer who never shies off from sharing her skills with the world. In the year 2014, she released her debut album, Mack Z which became an instant hit.
The album ranked #1 on the iTunes pop charts and #7 on iTunes' album sales chart across all genres. Her music video, Girl Party ranked #1 on the iTunes pop chart.
In the same year, she released two more videos, 'Shine' and 'Christmas All Year Long.'
Mackenzie released her first single under her full name in November 2016. The single which was titled Day & Night was released alongside the singer, Johnny Orlando. Its video was released later on 21st December 2016 and has received millions of views.
In the following year, Mackenzie released another single, 'Monsters (AKA Haters). The song has been a major hit.
In 2017, she released another video titled 'Breathe'. In 2018, Mackenzie and Johnny Orlando released another video, 'What If'.
In 2017-2018, the two embarked on a Day & Night Tour throughout North America and UK.
Mackenzie has also appeared in talk shows such as The Today Show, Good Day New York and The View.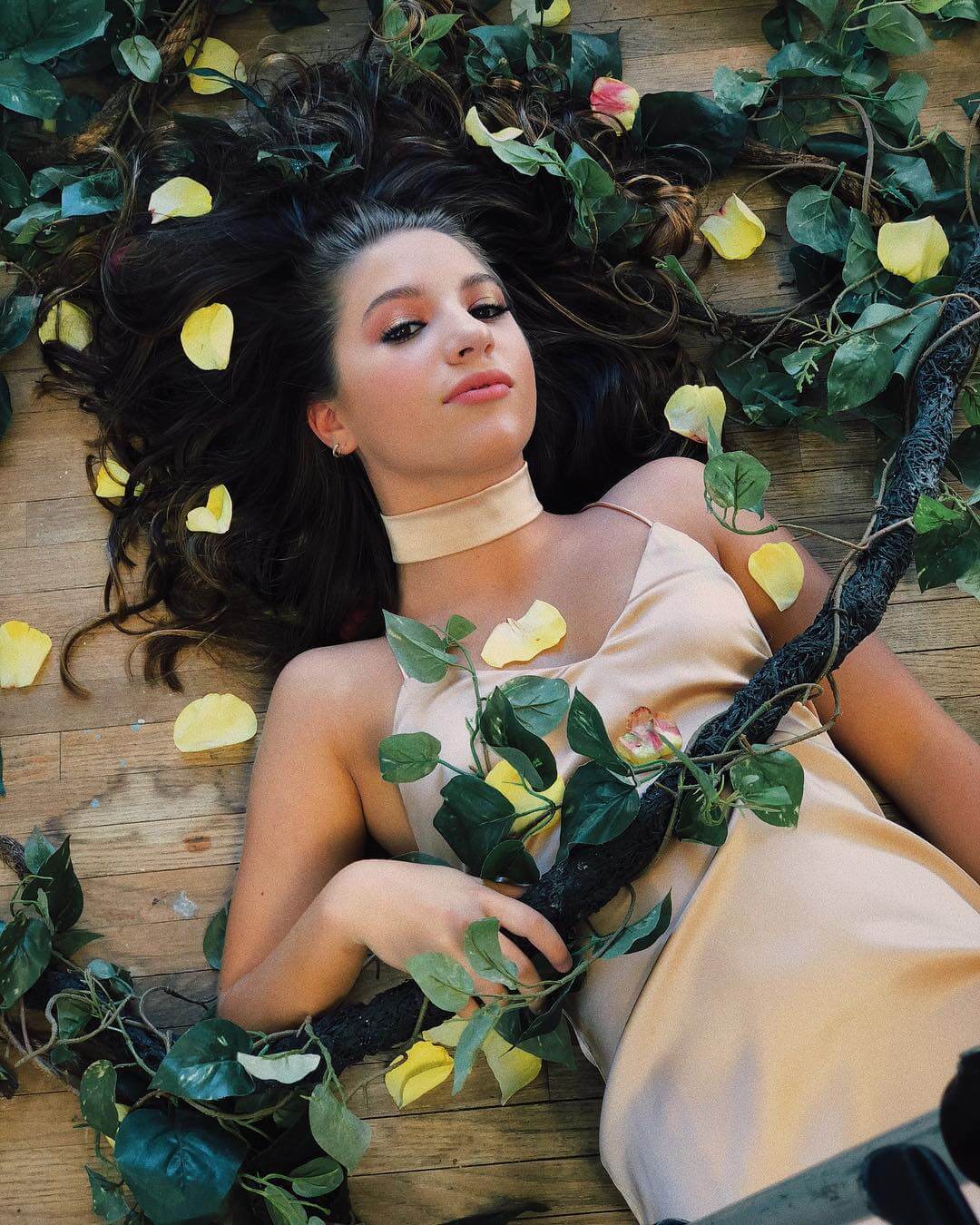 Mackenzie Ziegler's Personal life
Mackenzie has dark brown hair and a matching set of brown eyes. She has a slim body with a height of 1.6m and weighs 46kg.
She recently released a self-help book titled, Kenzie's Rules for Life: How to be Happy, Healthy, and Dance to Your Own Beat. The book comprises of inspirational, upbeats lessons for kids learning to navigate in life.
Mackenzie also launched her own cosmetics line 'Love, Kenzie' in the fall of 2018.
Awards
Mackenzie Ziegler was nominated in the 2016 Teen Choice Awards for the Choice Muser – She won the same award in 2018.
In 2017, she was nominated in the Industry Dance Awards as the Favorite Dancer 17 & Under.
In the same year, Refinery29 included Mackenzie on its 2017 list of 29 young actors, activists and singers 'On the verge of Superstardom.' She was also named by Tiger Beat on its annual list of '19 under 19.'
Mackenzie Ziegler's Net Worth
Mackenzie no doubt earns an impressive salary from her dancing, acting and singing career. Her annual income from her music sales, TV appearances, and Dance activities is estimated to be $600,000.
Mackenzie Ziegler's is estimated to be worth around $2 million. We do, however, expect the figures to increase with her flourishing career.
Also Read: Maddie Ziegler – Bio, Facts, Height, Boyfriend, Net Worth & Personal Life