Statistics
Age:

18 years old

Date of Birth:

December 5, 2004

Birth Place:

Augusta, Georgia, United States

Horoscope:

Sagittarius

Full Name:

Julianna Grace LeBlanc

Occupation:

Actress, Youtuber

Height:

5 ft 3in

Nationality:

American

Ethnicity:

White
About Annie Leblanc
Annie LeBlanc fans can thank the internet for unearthing the superstar that we all love today. LeBlanc is a celebrated singer, actor, and YouTuber who made her big break by showcasing her gymnastics skills on YouTube. Annie then used YouTube as a platform to launch her music career.
Her dream in music is to sell out an arena and have fans waving their phones as they slow dance to her music. Few would bet against her achieving that dream. Annie LeBlanc's is an open book, and she regularly lets her fans in on what is going on in her life.
This piece will deal with Annie's personal life. It will look at her relationships, her early life, and her family.
She is currently in a relationship with SHAZAM! Actor Asher Angel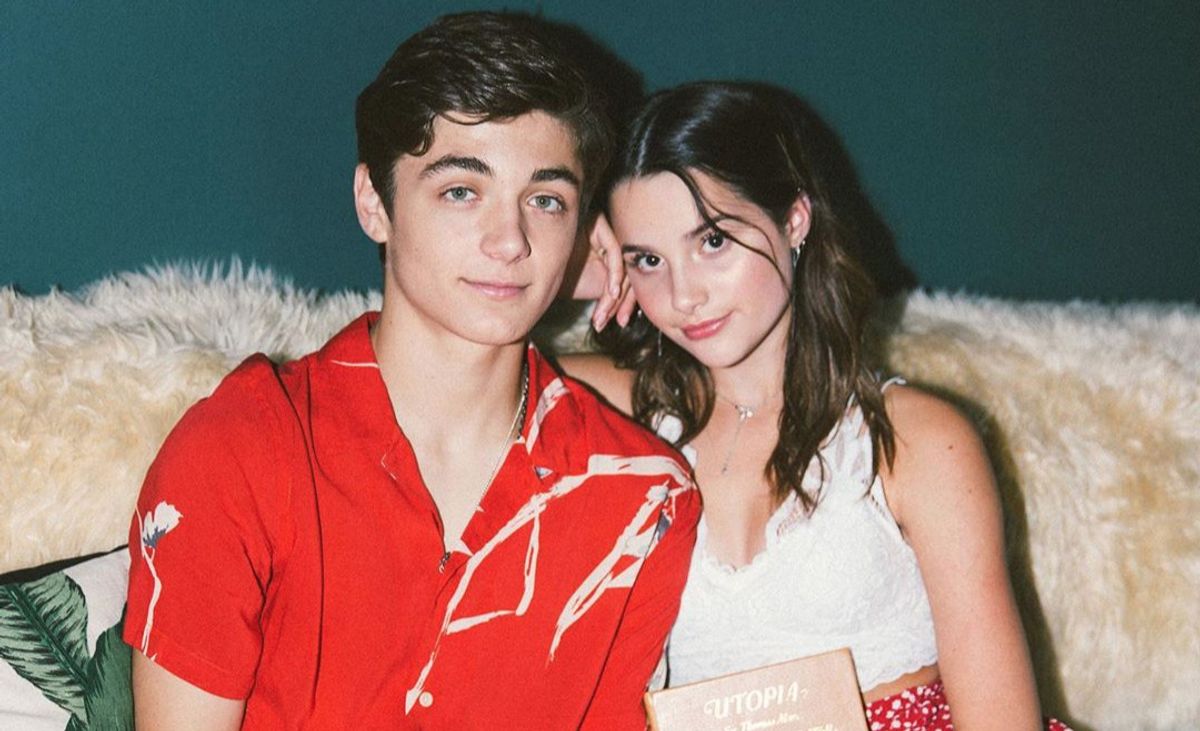 Annie and Angel first met during Asher's photoshoot for the video of his song Chemistry. The couple became friends instantly, and the friendship gradually turned into a relationship. Annie and Asher confirmed their relationship when Asher shared an adorable photo of the couple on Valentine's Day in 2019.
In May 2019, Asher revealed that he wrote the song One Thought Away about her. Annie also featured in the video for the song. Asher was completely smitten with Annie at this point, and he kept doing romantic things for her. For instance, in May 2019, he sent her a bouquet shaped in the letter 'A'. Asher told J-14, "She deserves all the gifts in the world."
Annie also gushed to j-14 about her sweet and romantic boyfriend. She told the publication;
"He's just a sweet person. I feel like you guys see some of the things he does, but that's like not even half of it… But I'm going to continue to carry this pen around. He gave it to me because I remember we were on FaceTime one time, and I saw the pen. And I was like, 'I want that pen!' just out of the blue. He actually remembered! He gave me the pen, and I was like, 'Cool!' Then, we drew hearts on our thumbs, and now, I kept the pen!"
Annie enjoys working with Asher in her music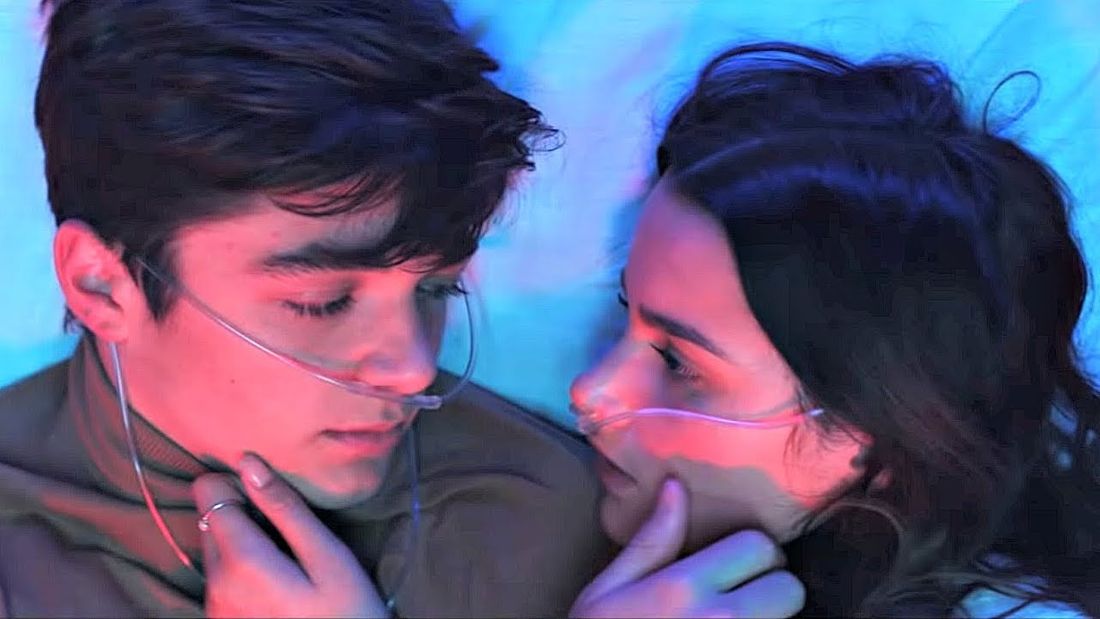 Annie and Asher are now a regular feature in each other's music. Annie appeared in the music video for Chemistry, and he wrote a song about her. Asher also appeared in the music video for Annie's song, Utopia. The couple also performed a surprise song together during a Kidtopia event. Annie talked to Zach Sang about working with Asher;
"It's so much fun working with someone who like you are so close to and it's just a fun time. Laughs and all the stuff… It's just kinda like you're just having fun like lighthearted. Coz you don't have to like try as hard. Cause you just… It's just there. The chemistry. Get it."
She was involved in a drama-filled breakup with Hayden Summerall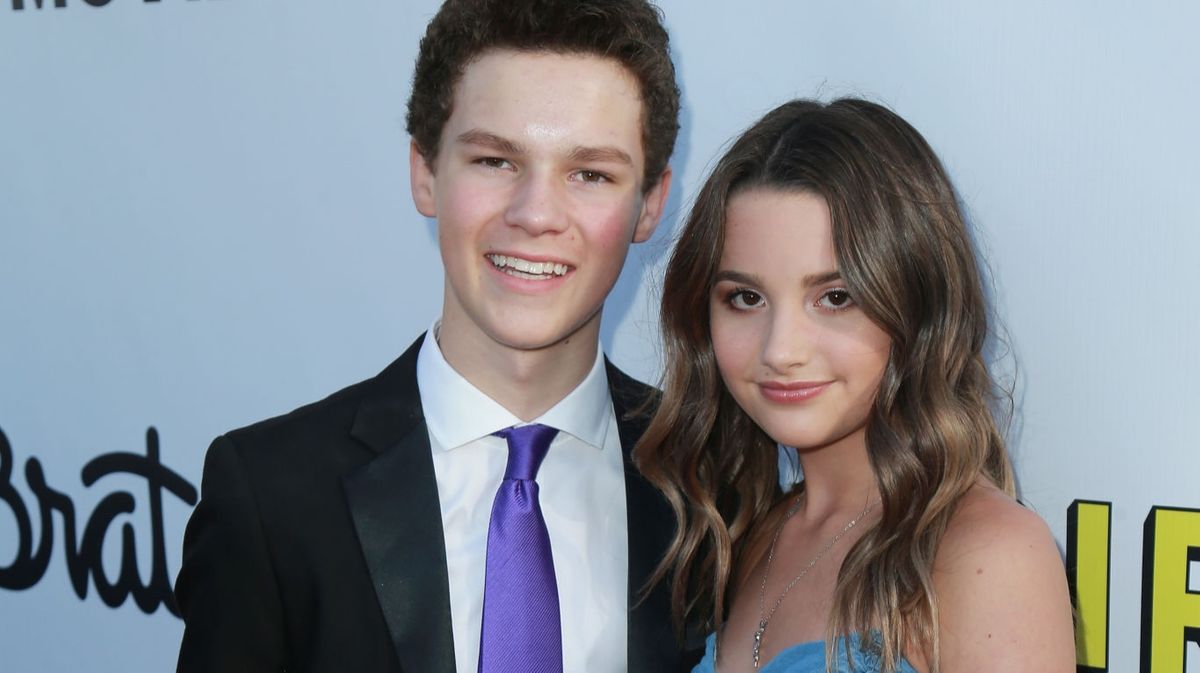 Annie and Hayden were rumored to be dating sometime in 2017. Fans were so happy about Annie and Hayden that they gave the couple the name Hannie. Things turned sour between Annie and Hayden in May 2018. It was reported that Annie ended the relationship when she realized that something might have been going on between Hayden and Kenzie Ziegler.
The breakup caused a social media storm after Hayden claimed that he never dated Annie. He wrote on Instagram;
"Nobody knows my life… everyone just assumes I'm dating someone… everyone assumes I breakup when they really don't know if I was dating in the first place… everyone assumes the Purple is for a certain person when it's actually my favorite color and has been my whole life."
Annie was hurt by the breakup, and she was more upset because Hayden took the drama online. She clarified the matter via an Instagram post of her own, which included the caption;
"Denying the truth doesn't change the facts. He was my boyfriend. After telling him that I was uncomfortable with him talking to her more than me he continued to do it so I broke up w him… I wanted to keep this private but unfortunately he brought it to the internet."
Her determination to succeed can be traced back to her gymnastics background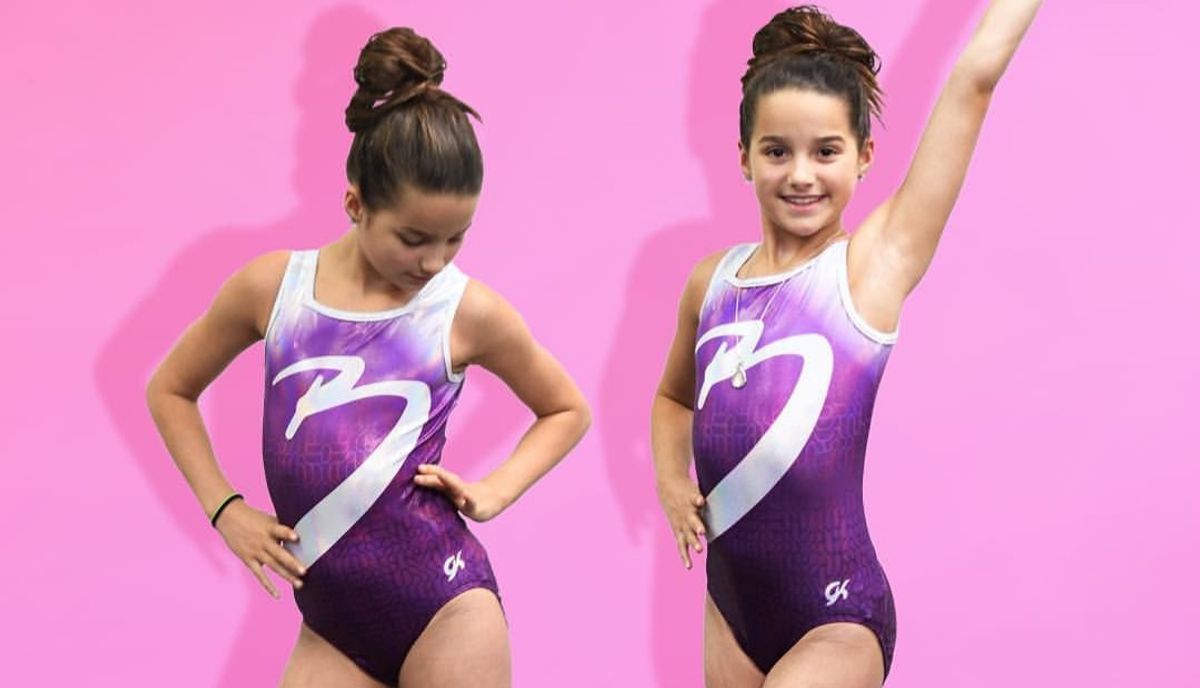 Annie started gymnastics training when she was only 2 years old. She didn't do it for competition, but she always wanted to be perfect at it. Annie told You're So Beautiful Now that;
"I always did it for fun, and just kept going and going. If I couldn't make my cartwheel on the beam, I wouldn't stay until I made one. I was always really determined."
Annie made it to a level nine gymnast, and she decided to stop gymnastics after that. However, by that time, her gymnastics prowess had already made her a star on the internet. Her parents initially uploaded videos of her on YouTube for her family members to see, but Annie's videos became more popular than they had expected.
It was tough for Annie to maintain her posting schedule during her time as gymnast, but she kept working hard. She told Zach Sang;
"It would get hard sometimes because one day we wake up and the camera is on our face and we are like, 'aargh! We don't wanna film, We film everyday.' We filmed every day for like four years. It gets really hard for kids; they just wanna, they just want to have their own privacy… but everytime my mom would be like, 'It's completely up to you.' Like no, I wanna do this… I think it was the determination… It felt good to have that impact on people's lives."
She is super close to her family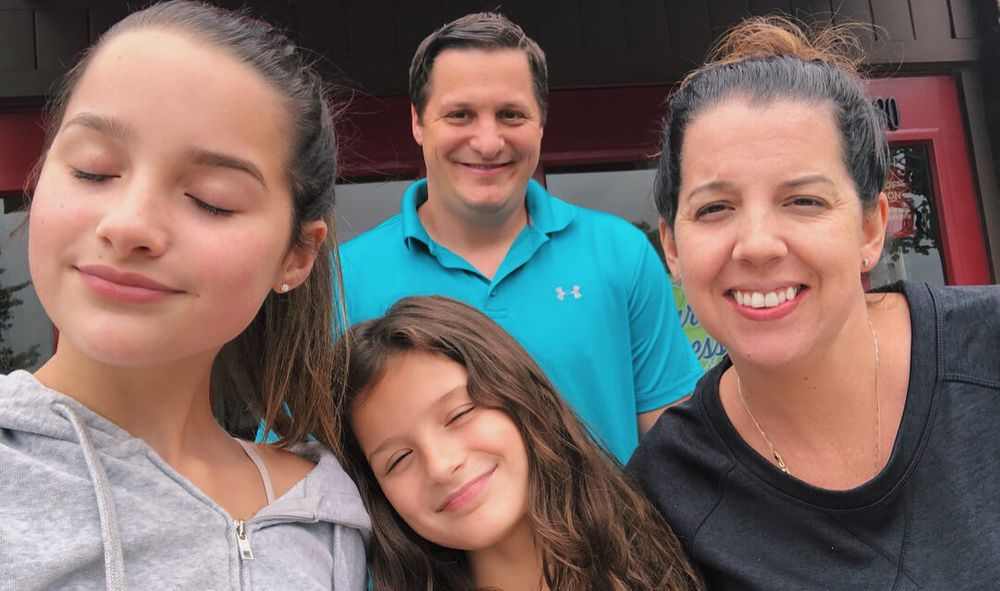 Annie's social media prowess rubbed off on her family, and in 2010, they started a family blog known as Bratayley. The channel helped launch Annie and her sister's social media careers. Annie's sister, Hayley, has a YouTube channel with close to 1.5M subscribers.
Sadly, Annie's older brother, Caleb, passed away in 2015 because of a condition known as hypertrophic cardiomyopathy. The family posted a message on the Braytayley Instagram account which said;
"This has come as a shock to all of us. Words cannot describe how much we miss him. His incredibly funny, loving and wonderful spirit made us fall in love with him as a YouTuber, friend, brother and son."
The family usually posts photos of Caleb on the Instagram account. Annie and her family are inseparable. They are seemingly always together supporting Annie in her endeavors. Annie told Girls' Life that her mom is go-to person whenever she needs advice;
"I can tell her anything. If there's anything wrong with my performance I can say 'Hey, this isn't working.' She will help me calm down and help me focus on what really matters."