Statistics
Age:

20 years old

Date of Birth:

September 30, 2002

Birth Place:

Pittsburgh, PA

Horoscope:

Libra

Full Name:

Madison Nicole Ziegler

Occupation:

Dancer

Height:

5 ft 5 inches (1.65m)

Nationality:

American

Ethnicity:

Polish, German and Italian

Education:

Sloan Elementary School
About Maddie Ziegler
Maddie Ziegler has been wowing global audiences with her dancing skills ever since she was 8. Ziegler doesn't remember a time in her life when she wasn't dancing, and she has become one of the best because of her dedication. It's difficult to imagine that dancing doesn't come to Maddie naturally, especially if you've watched her since her Dance Moms days.
Ziegler confessed that she isn't a natural dancer, and she has had to work hard to perfect her moves. Maddie picked up prize after prize during her reality TV days, and it earned her a call by Sia to appear in the Chandelier video. Since then, Maddie's career has been on the up, and she now plans to conquer Hollywood.
This piece will look at Maddie Ziegler's personal life. It will look at her relationships, her family, and her activism.
Maddie is rumored to be in a secret relationship with Eddie Benjamin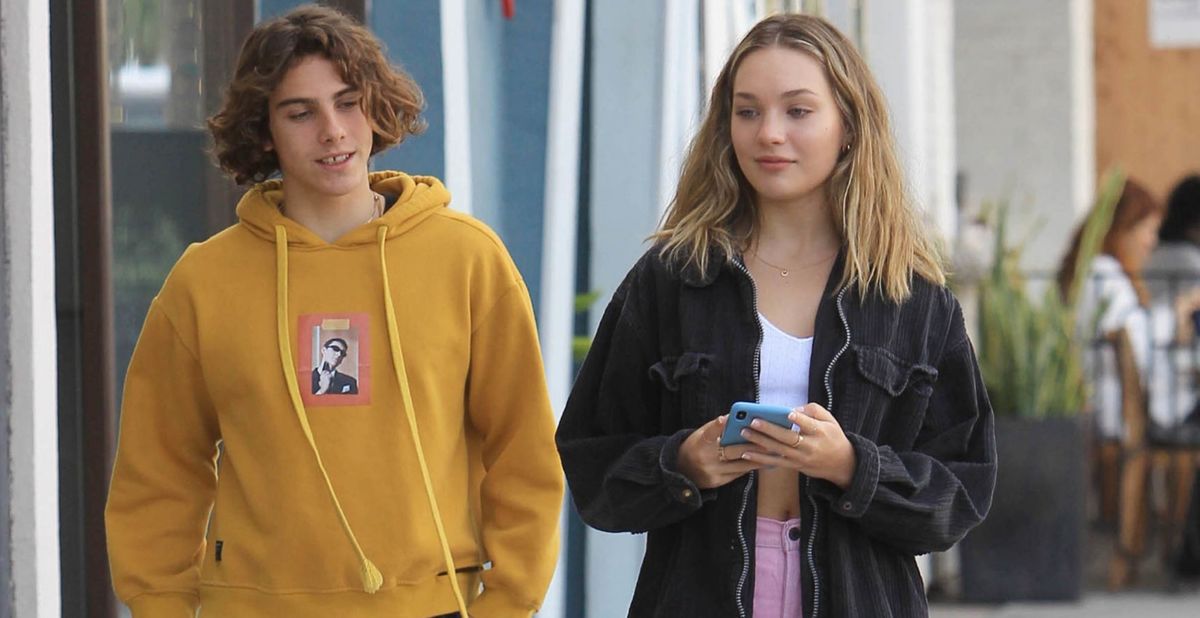 Maddie and Australian singer Eddie Benjamin have been rumored to be dating since June 2019. In December 2019, they were spotted shopping in Beverly hills.
The main reason why it's hard to confirm whether the two are dating is that Maddie vowed never to publicize her relationships. She told Marie Claire:
"I had a public relationship for two years, and I am never ever going to make a relationship public as much as I did. I learned my lesson. On Instagram, people have assumed certain people that I am dating, but I'm just like, give it a rest."
She broke up with Jack Kelly after dating for 18 months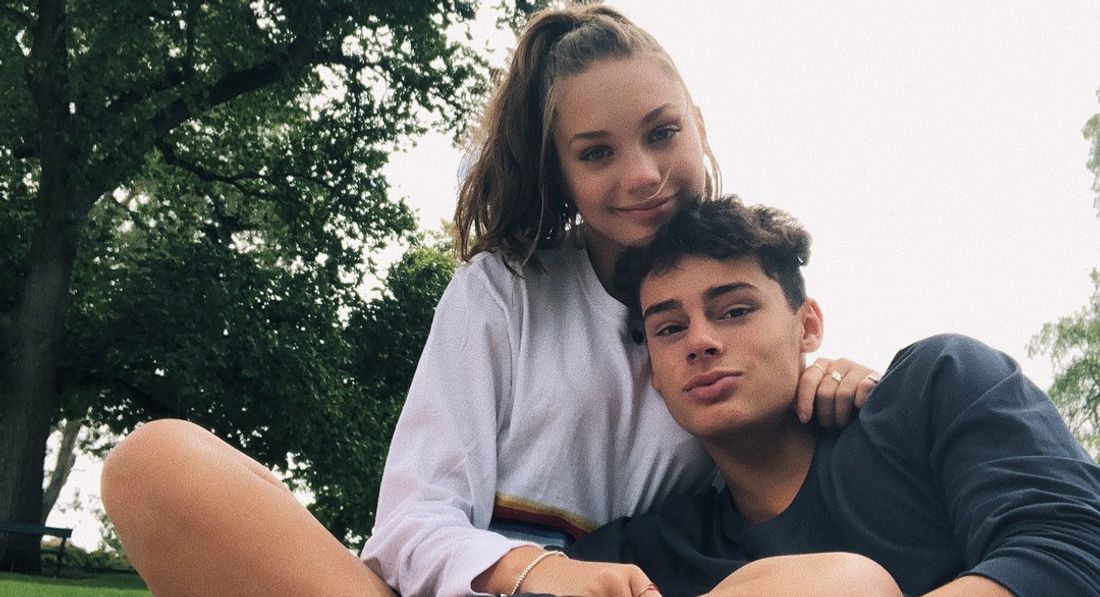 Maddie and Jack Kelly first met in 2013 when Jack was working with the LA Dodgers baseball team. Jack comes from baseball royalty as he is the son of former New York Yankee star Pat Kelly. Ziegler and Jack were friends for a while, and they started dating in January 2017.
Jack and Maddie were hailed by most to be one of the cutest couples on the internet for most of 2017. In January 2018, the couple celebrated their first anniversary by posting sweet messages on Instagram that portrayed their love for each other. Maddie posted the following message alongside photos of their day:
"It's been 1 year with the most amazing boy I've ever met. We've grown so much together and I'm so thankful for all of the laughs and smiles together! Today he took me on a picnic in the morning and it was peaceful. I've never been so happy. I love you so much. Here's to one year and many more to go."
Unfortunately, the couple's relationship didn't last long after the first anniversary. Six months later, fans started to suspect that all wasn't right between the couple as Jack and Maddie were too silent on social media. In August 2018, it was confirmed that the couple had split and that they were keeping silent about it because there was hope of a reconciliation. A source told The Advertiser:
"They still talk and there has not been a defining reason behind it, just that it's becoming more difficult to maintain the relationship between the distance and both their schedules. They have not made an announcement because I don't think they know what will happen and could just as easily resume in the summer."
She reportedly dated Kailand Morris after her breakup with Jack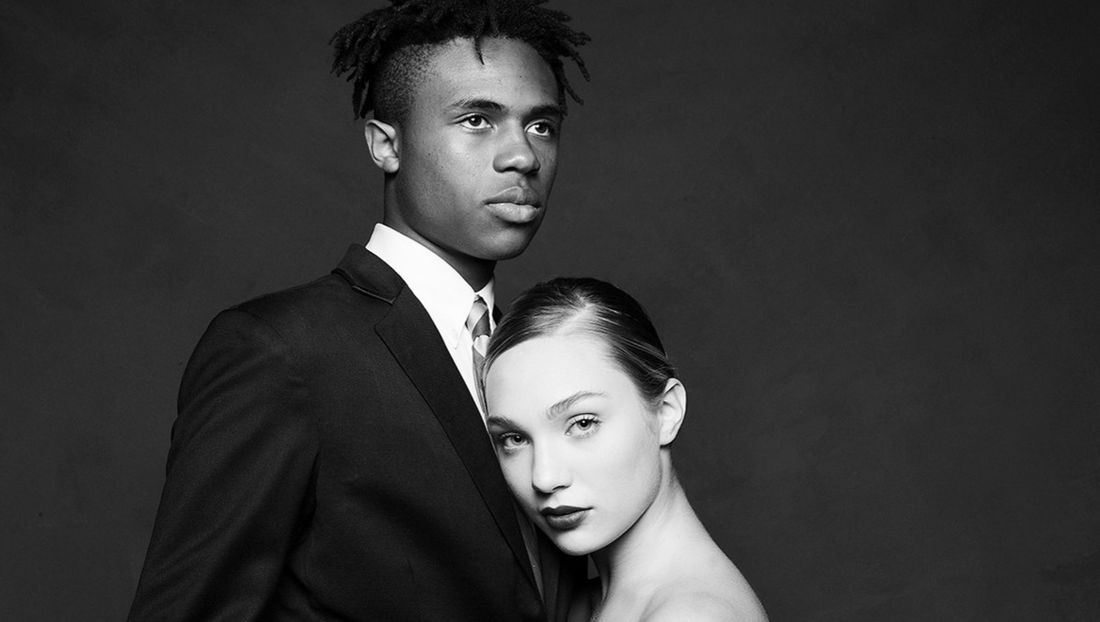 Jack and Maddie didn't resume their relationship, and Maddie was later linked to Stevie Wonder's son Kailand Morris. A source speaking to People in October 2018 confirmed that Maddie and Morris were dating, but there was no official word from the couple. Maddie referred to Kailand as a friend on an interview with The Talk:
"We're all friends. So all of us together – his younger brother Mandla – all of us hang out literally everyday together so it's fun. People assume everything, but we've had a great time, we're all so close, and I love them so much."
At the moment, Maddie seems to be quite close to Cameron Field, but their posts on Instagram suggest that they are just friends. On 20th November 2019, Maddie posted photos of the pair and added the caption:
"Happy birthday best friend!! You are the most special and I couldn't be more lucky to have you by my side. You mean more to me than you will ever know. Can't wait to grow older together!! I love you so much possum."
She sees Sia as her mentor and godmother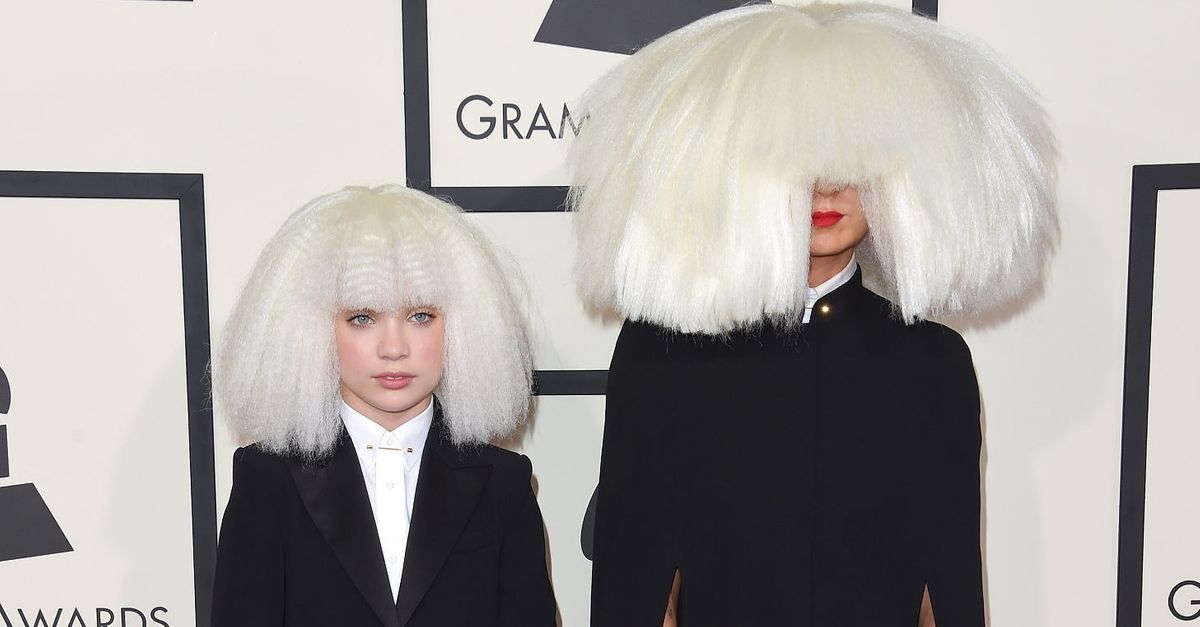 Maddie Ziegler is blessed with quite a large family. She and her younger sister Mackenzie were raised by Kurt Ziegler and Melissa Gisoni before they got divorced in 2011. Maddie's dad had two sons from a prior marriage, and her mom went on to marry a man with two children from a previous marriage. Maddie is quite close to her stepfather, Greg Gisoni, and she told The Telegraph that she doesn't see her biological father a lot:
"I don't see as much of my dad, I live with my stepdad, who's awesome. He's like my best friend. I usually see my dad on holidays, like Thanksgiving or Christmas Eve – definitely not Christmas though, because all my presents are at my house."
Ziegler is also close to her godmother Sia. Sia gave Maddie her big break by inviting her to star in the Chandelier video, and the two have been close ever since. Maddie and Sia's close relationship has been criticized by some people, but it doesn't seem to affect the pair. Sia has been accused of exploiting Maddie by using her as the face of her music, and therefore, maintaining her secret identity.
However, Maddie has defended Sia and stated that she doesn't force her to anything she doesn't want to do. Ziegler posted a lovely Instagram message for her godmother on 19th December 2018:
"Happy birthday my godmom. Can't even express the amount of love I have for you. I love you to the moon and back."
She is passionate about changing the world
Maddie Ziegler has been involved in charity for a long time, and she believes that Generation Z has the power to change the world. She appreciates that the young generation has a voice that can be channeled to remedy issues such as gun violence and climate change. Maddie told Yahoo:
"I think we must continue doing what we believe in, like charities, marches, and things like that. I think us being able to [speak out] on topics right now, like gun violence, those things are really important… A couple of years ago, I never thought that I would have a voice or be an inspiration to a lot of kids. I think adults don't understand that we're just trying to get our message through."