Statistics
Age:

20 years old

Date of Birth:

September 6, 2002

Birth Place:

Arizona, USA

Horoscope:

Virgo

Full Name:

Asher Dov Angel

Occupation:

Actor, Musician, Dancer

Height:

5 ft 8in

Nationality:

American

Ethnicity:

Jewish
About Asher Angel
Asher Angel is a 17-year-old wonder kid looking to make it to the top in Hollywood. The young actor already has an extensive acting resume, and he has appeared in several blockbuster films and shows.
Angel has been working for most of his life, and he isn't showing signs of slowing down. It would take a brave person to bet against him becoming a huge star. Asher is quite open about his career and his personal life. This piece will look at his love life, his family, and the inspiration behind his music.
He wrote the song One Thought Away about Anna LeBlanc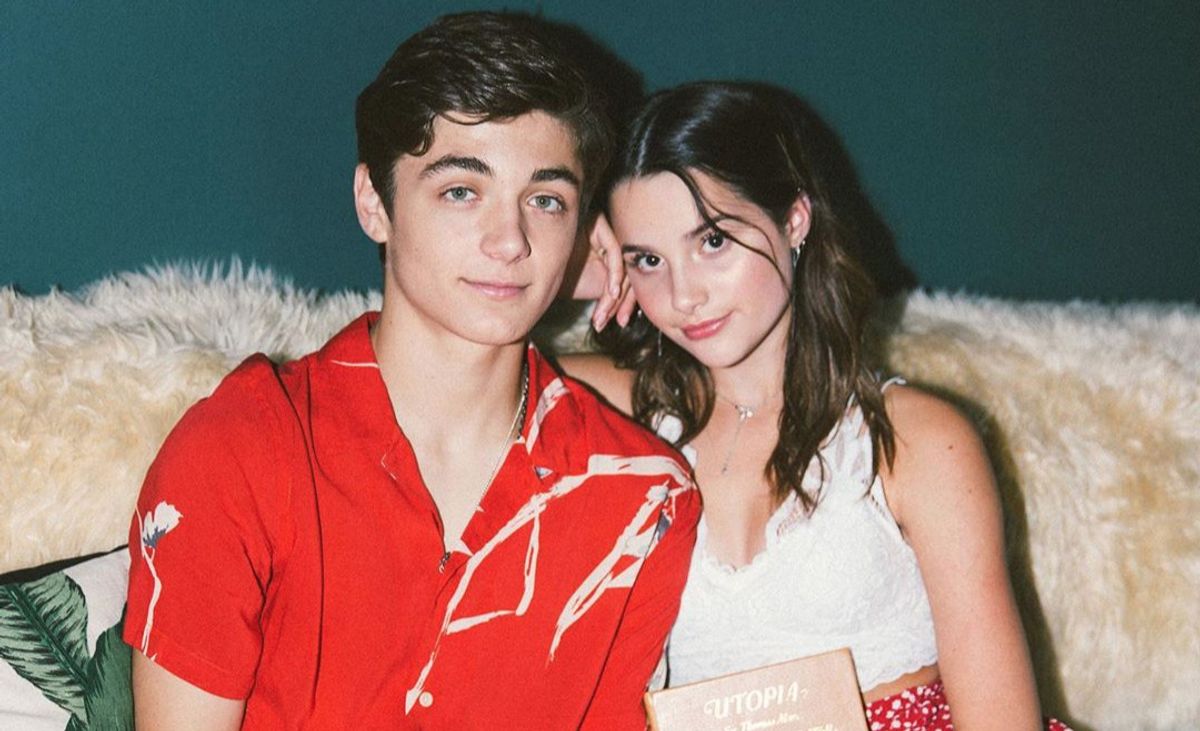 Asher and Anna met during the video shoot for his song Chemistry. Anna had initially invited Asher to appear in one of her videos, but he couldn't because he was busy filming SHAZAM! Therefore, Asher felt obliged to invite her to his Chemistry music video.
They became friends the instant they met. He told j-14; "We spent the entire day laughing and getting to know each other."
They got pretty close in the following months, and after an intimate Valentine's Day post in 2019, fans began to speculate that Asher and Annie were in a relationship. The posts on Instagram continued, but the couple didn't officially confirm that they were dating until Asher went on an interview with Zach Sang.
The talented singer not only admitted that he was in a relationship with Annie, but he also confirmed that Annie was the inspiration behind his hit song One Thought Away. He said;
"It's about this girl that I liked… You want me to say the name? Alright. So, its Annie LeBlanc… She's super cool, super nice. She makes me happy. I make her happy, I guess, somehow. I don't know how, but it's crazy. She's the best and she's very supportive."
According to Asher, both of them understand that work comes first, but they still strive to make time for each other. Asher dropped the video for One Thought Away in June 2019, and it's no surprise that Annie featured heavily in it. Angel talked to J-14 about making the music video with Annie;
"So much fun. We had so much fun together. She's the best. I love her so much. We always laugh when we're together. It's hard for us to even focus because we can't stop laughing. It's fun but sometimes you gotta be professional. We have so much fun together."
In 2020, Asher is still heads of heels for Annie. Asher talked to J-14 about how special she is to him;
"I feel like she just gets me. It's kind of hard to explain it but she's the only person in the world that understands me and really actually gets my sense of humor. She's just sweet and she's nice, she's a sweetheart."
He is super close to his family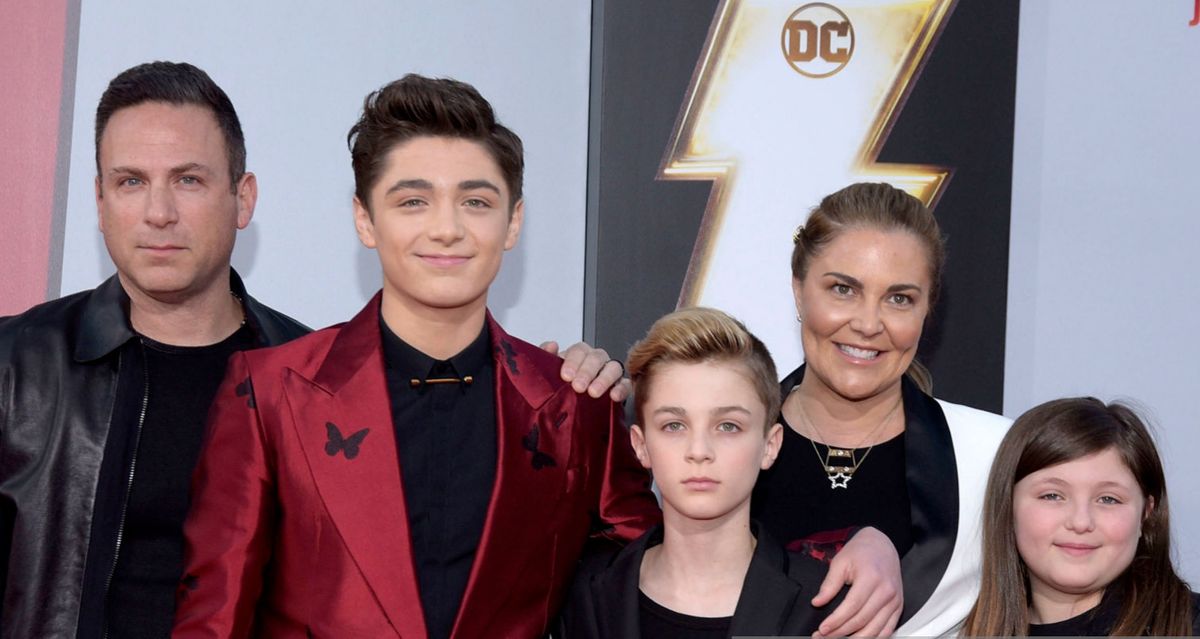 Asher was born on 6th September 2002 in Phoenix, Arizona, and grew up alongside two younger siblings in Paradise Valley, Arizona. His mother, Coco, was the inspiration behind Asher's career as an actor. She stated that when he was young, he would try to imitate everybody in the family. Coco told Arizona Jewish Life;
"He used to always imitate everybody when he was 4 or 5. He mostly would imitate me – which was yelling 'Go to your room!' or 'You're in trouble!' and we used to laugh so hard."
So, Asher and his mom made a pact that, if he appeared in 30 local productions, she would take her to L.A., and that is exactly what happened. Asher and his family still share a tight bond up to today. The family follows Asher wherever he goes. They even moved to Utah for three years when Asher was filming the Disney show, Andi Mack.
They also go on numerous holidays together, including one they took to Cabo along with Annie LeBlanc. Asher shared a recap video in which he showed fans all the fun he had skateboarding, fishing, and snorkeling with his family. Asher's parents were the first to know when he landed his role on SHAZAM!
Asher talked to Entertainment Tonight about his relationship with his family;
"So, I think just getting time to spend with my family and my friends. I think that's like the most important thing for me. They've been supporting me my whole life. My family are making all these sacrifices for me. My brother, my sister… I just wanna stay humble and I'm so glad that I'm with the right people and working with the right people."
His musical inspiration is Michael Jackson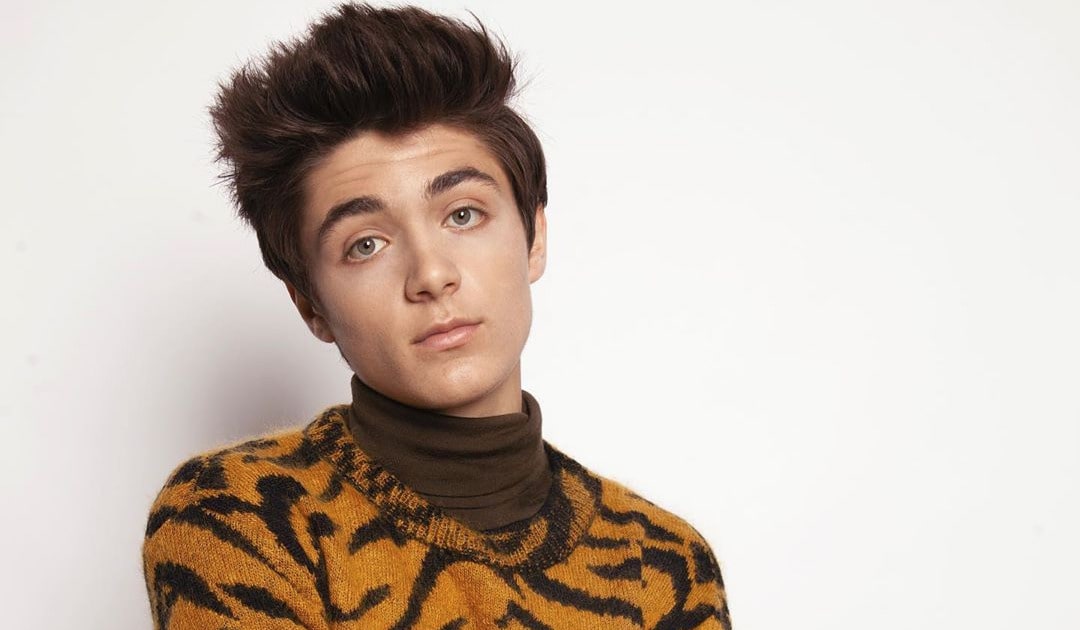 Asher wants to do big things with his music, and he looks up to the King of Pop for inspiration. Music was something that Asher wanted to do even before his acting dream became a reality. He told Flaunt Magazine;
"I've always really wanted to be a musician. I grew up with musical theatre and that's really where I started and began to sing, I wanted to improve and be the best that I could be."
Michael Jackson's influence is already evident in Asher's music. His video for the song Chemistry drew from Michael's Smooth Criminal video. Asher has got some way to go if he is going to be as big as Michael, but he is certainly on the right track. He talked to Flaunt Magazine about the Chemistry video;
"So, I watched all these different music videos from his career and him growing up basically, I went to his 'Smooth Criminal' video and I asked my dad, 'What do you think about this?' I thought it was really cool and he ended up loving the idea and using it as inspiration, too.