Statistics
Age:

17 years old

Date of Birth:

September 6, 2002

Birth Place:

Arizona, USA

Horoscope:

Virgo

Full Name:

Asher Dov Angel

Occupation:

Actor, Musician, Dancer

Height:

5 ft 8in

Nationality:

American

Ethnicity:

Jewish
About Asher Angel
Asher Angel is an American-born actor best known for his acting role as Jonah Beck in the 2017 Disney channel comedy-drama series, Andi Mack. His professional acting career dates back to 2008 when he starred as Jessica Chastain in the Jolene film. Despite his young age at the time (he was merely 6 years), the skills and talent he displayed were no doubt amazing.
His innocent looks combined with his rather charming, dashing and smart personality are some features that make Asher stand out amongst other young actors. By the time he was celebrating his 14th birthday, he had played roles in several television shows including Nicky, Ricky, Dicky & Dawn, and Criminal Minds: Beyond Borders.
Besides his debut acting roles, Asher is also a talented musician and guitarist. He runs his own YouTube channel where he shares his songs and guitar session videos with his fans.
Should he keep up with his skills and follow his passion, Asher Angel will definitely be a superstar in the coming days. Read on to know more interesting facts relating to his entire life including his family, girlfriend, career and much more!
Asher Angel's Bio
Angel was born as Asher Dov Angel on 6th September 2002 in Arizona, USA. Although he holds the American nationality, he belongs to the Jewish ethnic background. He has been raised in Paradise Valley, Arizona by his mother Coco Angel and his father, Jody Angel.
Asher is the eldest of his two siblings: a brother named Avi and a sister named London. Like him, his brother Avi is also an upcoming actor. He also very interested in fashion and modeling and has hopes that he will one day walk the runway and live in New York.
There's not much information that has been revealed about his education. However, due to his busy acting career, it is clear that Asher and his family are often moving from Arizona to Utah and back.
According to the Arizona Jewish Life, his two siblings are enrolled in small private schools both in Arizona and Utah –and they usually switch schools depending on their current location. Following his rather busy schedule, it is easy to assume that his educational experience is close to that of his siblings.
Being Jewish, Asher's family is also very religious. While in Utah, Asher has attended the Park City Synagogue and the Mormon Church alongside his family members.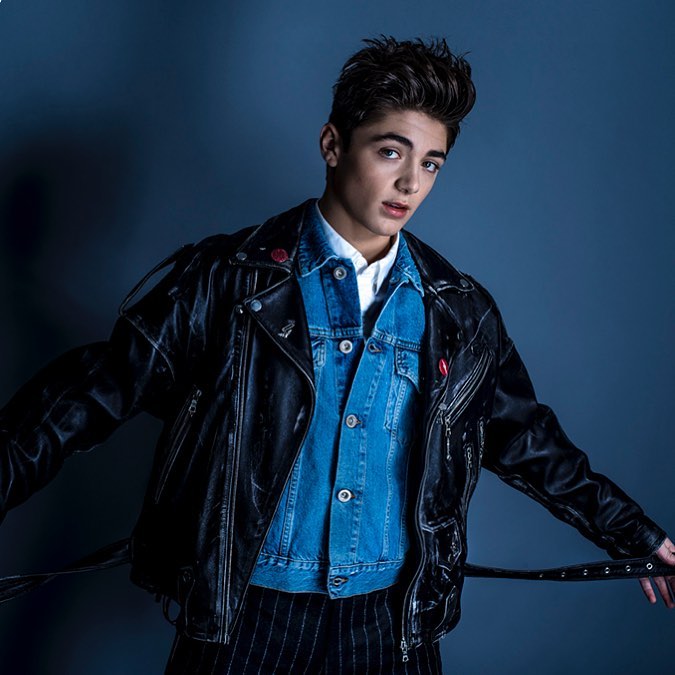 Asher Angel's Career –rise to stardom
Asher's mother reveals that he would always imitate everybody as early as when he was aged 4 or 5. Speaking to the Arizona Jewish Life, she said, 'he mostly would imitate me –which was yelling 'Go to Your room!' or 'You are in trouble!'
When aged 5, Asher asked his mom whether he would go to Los Angeles and her answer was that if he put in the work and did 30 local shows –she would take him. And that is exactly how it played out. Most of the times, Asher would join his mom to watch the local shows at the Desert Stages Theatre in Scottsdale. It was, therefore, not a surprise that he started with acting roles for the local shows of the same theatre.
Some of the shows Asher starred in this stage include 'Little Mermaid,' 'Mary Poppins', 'Seussical' and 'Into the Woods.' Within a short period of time, Asher had perfected his skills and mastered a lot of confidence from those experiences.
On his first trip to Los Angeles, Asher was introduced to the Osbrink Talent Agency in North Hollywood. Afterward, his mom would always accompany him whenever he had an audition –and the rest, as they say, is history.
His debut role in the 2008 film, Jolene subsequently opened up his doors to more roles and fame. When aged 12, he made yet another debut appearance in the Disney Channel television series Andi Mack. This was after he auditioned and won the role of Jonah Beck.
His family being ever supportive moved with him to Utah where most of the filming would take place.
Asher has had more roles in other films including 'Hate from distance' and 'How do you do that Vodoo?' Among the TV shows he has starred in include 'Criminal Minds: Beyond Borders' and 'Nicky, Ricky, Dicky & Dawn.'
In the near future, he is set for the lead role as Billy Watson, alongside Zachary Levi in the film adaptation, DC Comics' Shazam! The film which is an extension to the DC Extended Universe is set for release in April 2019.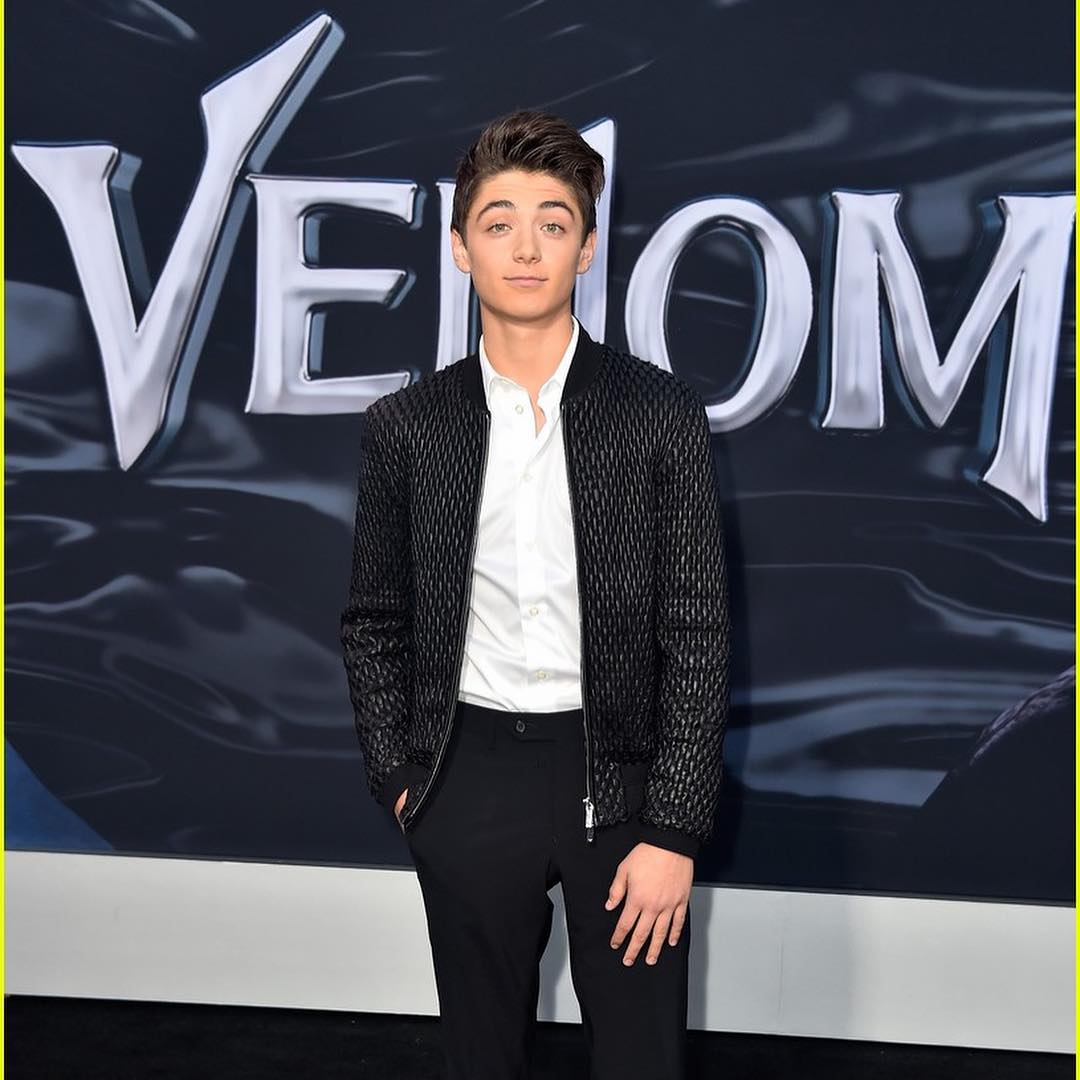 Asher Angel's Dating Life –who is his girlfriend?
Asher Angel has been linked to Peyton Elizabeth Lee, an actress, and a fellow Andi Mack star. It simply started as a crush in the Season 1 of the series but with time, it blossomed to something else in real life.
Asher revealed that after watching Peyton's show, he became a fan and the two gradually became friends. Although neither of them confirmed the rumors, they two have in several cases been spotted hanging out together.
Recently in 2019, Asher was linked to Annie Leblanc, an actress, a former gymnast, and a social media star. Although they are yet to confirm the details, there are some cases in which Asher's siblings gave hints about possible 'relationship' between the two through their Instagram live streams.
As of May 2019, Asher is confirmed to be in a relationship with Annie Leblanc. After much speculations from fans, the duo finally confirmed their off-screen romance via an Instagram post.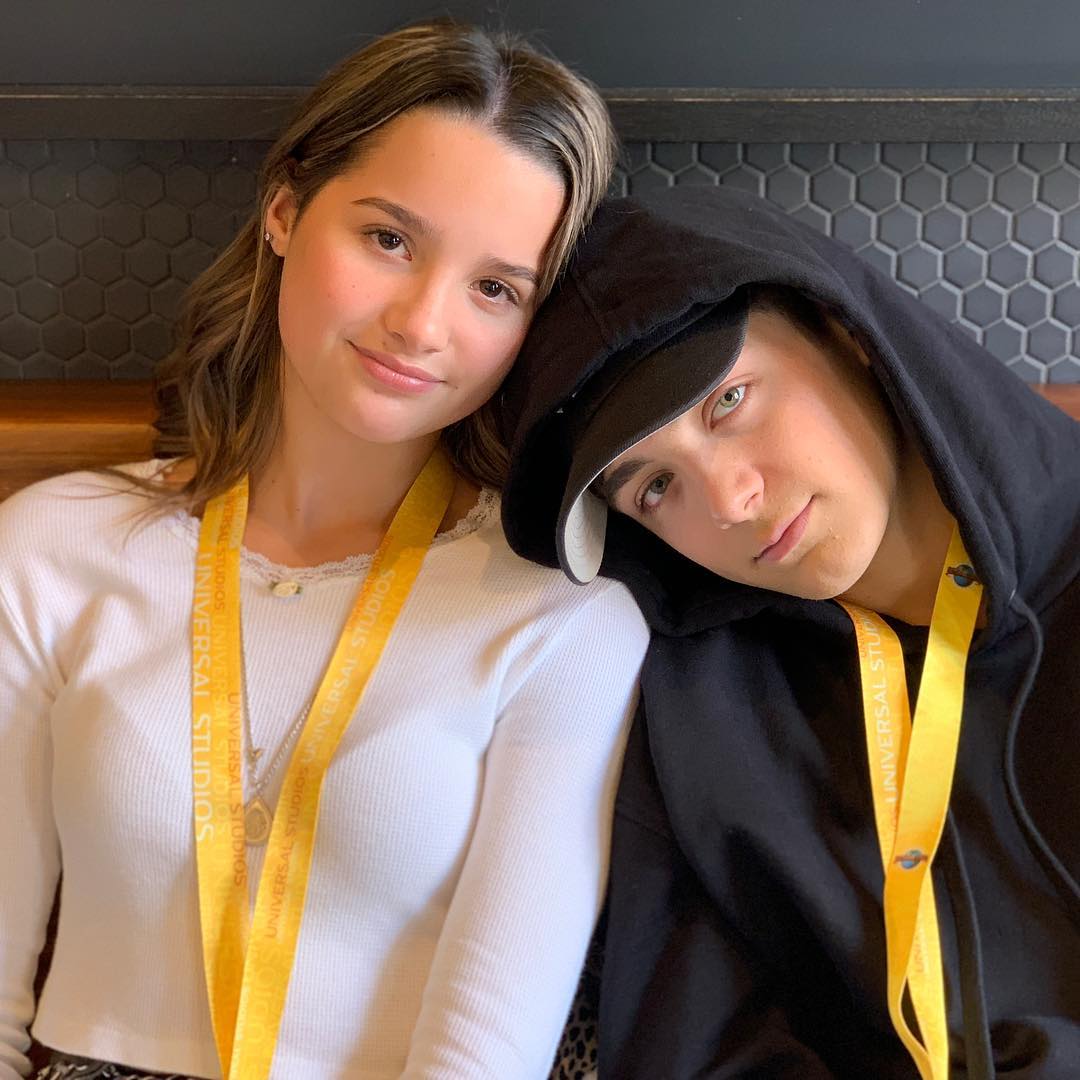 Asher's Online Presence
Being a celebrity, it comes with no say that Asher needs to maintain an active online presence so as to interact with his large fan base. He runs his self-titled YouTube channel where he uploads videos relating to his music career.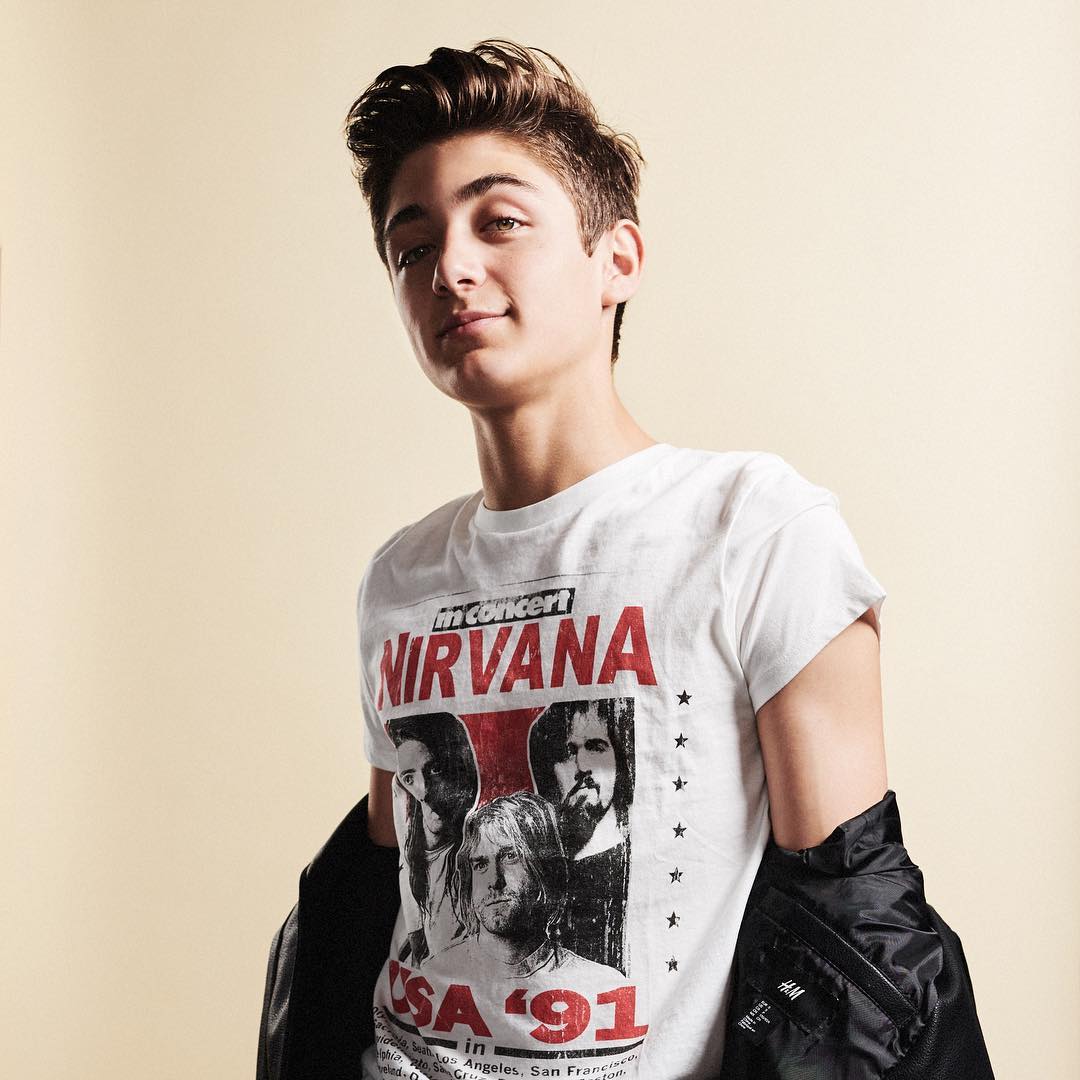 Asher Angel's Net Worth
Even at his young age, it is clear that Asher has managed to establish a career in acting. Judging from his previous debut roles, and the major upcoming lead ones, it is no doubt that he will be making an even bigger fortune in the future.
As of 2019, Asher Angel's net worth has been estimated to be more than $500,000 –and is expected to rise in the near future.
Also Read: Johnny Orlando – Bio, Does He Have A Girlfriend?, Net Worth & Early Life