Statistics
Age:

17 years old

Date of Birth:

January 24, 2003

Birth Place:

Mississauga, Ontario

Horoscope:

Aquarius

Full Name:

Johnny Orlando

Occupation:

Singer, actor YouTuber

Height:

5 feet 4 inches

Nationality:

Canadian

Ethnicity:

Caucasian-White

Marital Status:

Single
About Johnny Orlando
Johnny Orlando is a Canadian-born singer, actor and YouTube star popular for his YouTube channel which has attracted millions subscribers.
Orlando has released popular songs such as 'Let Go', 'Missing You' and 'Day & Night.'
He also maintains a strong social media presence with millions of followers on his Instagram page and musical.ly account.
Continue reading to know more details regarding his personal life, career, dating life, and net worth.
Early Life & Bio
Johnny Orlando was born on 24th January 2003, in Mississauga, Ontario, Canada. He has been raised in a middle-class family by his parents, Meredith and Dale Orlando alongside three other siblings.
Orlando is the only boy among his siblings. He has two older sisters named Darian and Madison respectively, and a younger sister named Lauren.
Orlando is of Caucasian white ethnicity and holds the Canadian Nationality. Besides his music passion, Orlando is also interested in sports.
He is currently graduating from school.
Johnny Orlando's Career – his meteoric rise to stardom
Johnny Orlando was only 8 years old when he started his singing career. He teamed up with his elder sister Darian, who was by then aged 13, to release their own unique songs.
Some of the songs they have released together include; 'Mid-year', 'Replay' and 'Never Give Up.'
Interestingly, their parents had given them the green light to post videos on their YouTube channel without much thought about them attracting much attraction.
You can imagine their shock when the first video garnered over 10,000 views! The next one garnered over 50,000 views, and it was now official – nothing was about to stop them!
Orlando initially gained prominence from doing covers of various popular songs. Some of his most successful covers that have been; 'Stitches by Shawn Mendes,' and 'Bad Blood by Taylor Swift.'
Johnny Orlando tells the story of how he had aspired to be a hockey player. Well, it seems that the music calling was bigger. Following the success of his music covers, Orlando had to settle with music – and it seems to have been the best choice so far.
In 2015, Orlando released his debut EP titled 'VXIIXI' followed by his single titled, 'Let Go.'
The single was among the top ranking songs on iTunes pop music chart and has received millions of views.
The success of his single, combined with that of his previous covers propelled his popularity further up.
Orlando has also released other original songs such as; 'The Most', 'Everything', and 'Thinking About You.'
Johnny Orlando has also been a frequent collaborator with Mackenzie Ziegler, another popular upcoming music star. The two released their first song together titled, Day & Night' in late 2016. They have also made music tours around Europe.
Besides his debut music career, Orlando has also appeared in the short film 'Fading Light' under the role 'Bully.' He has also lent his voice to a couple of TV-series including 'Super Why!', 'Spaced' and 'Wishenproof.'
Orlando has also featured in the 2017 animated film, 'Bunyan Babe' as character 'Travis Barclay.'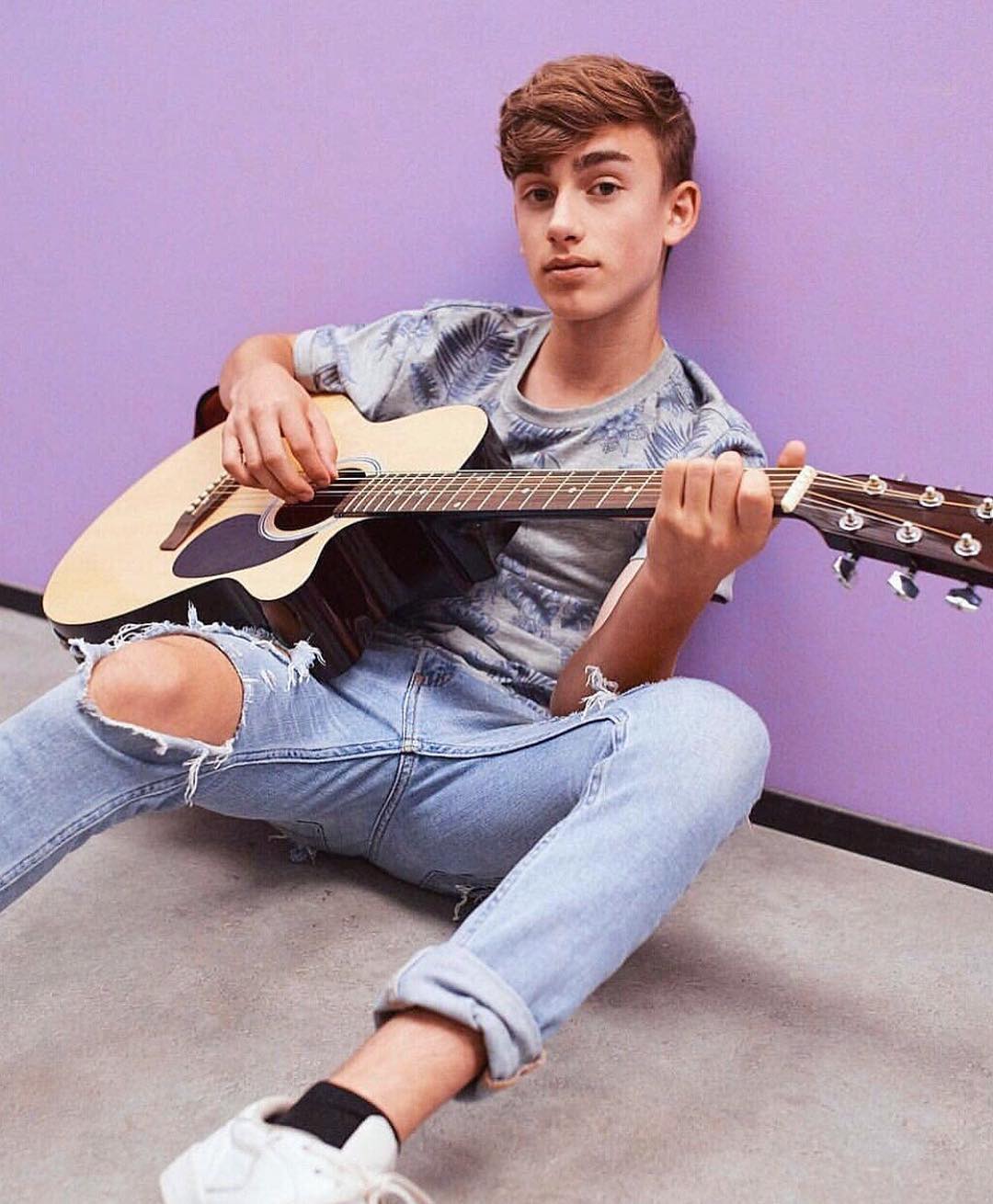 Johnny Orlando's personal life
Orlando stands a height of 5 feet 4 inches and weighs approximately 50kg. Like many other upcoming music stars, Johnny Orlando has to maintain an active social media presence in order to attract with his fans.
Johnny Orlando has a massive following on his social media accounts. He also owns two YouTube channels; one titled 'JohnnyOsings' and the other one titled 'Johnny Logs'.
Johnny Orlando also has an active musical.ly account under the handle '@JohnnyOrlando'.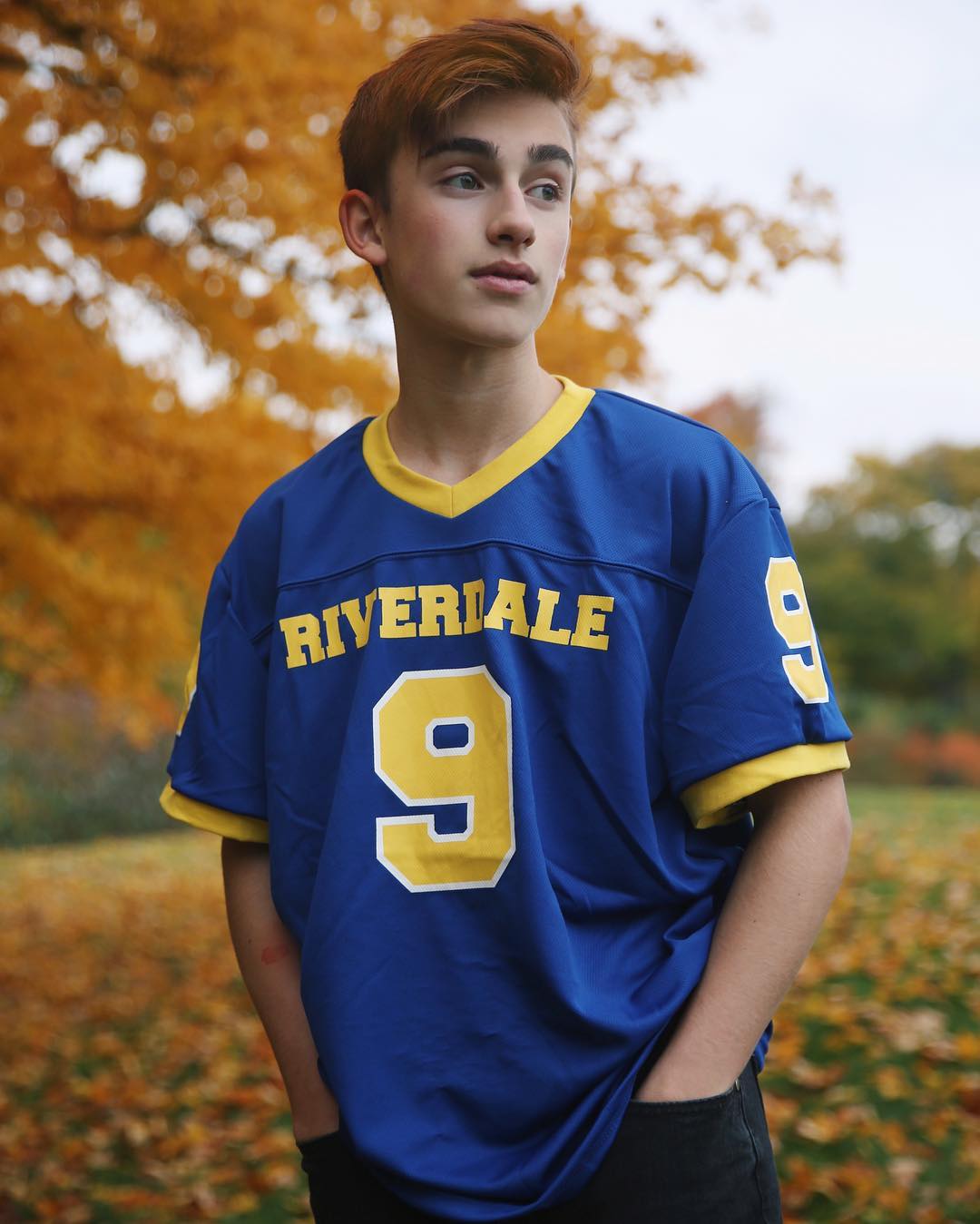 Does Johnny Orlando's have a Girlfriend?
Despite his young age, Johnny Orlando drives many girls crazy – blame that on his awesome vocals and singing talents.
Orlando doesn't mind relationship talks and has sometimes been seen to make some interesting girlfriend jokes and talks.
On 10th August 2014, when he was aged only 12, Orlando posted an Instagram photo alongside a woman named Carly Gronwall. Well, there's nothing unusual about that; only that he captioned her as a future girlfriend.
As you can guess, it turned out to be one of his jokes since Johnny had no intention of dating Carly.
In February 2017, rumors sparked that Orlando might be dating a fellow upcoming music star, Mackenzie Ziegler.
The rumors were centered on the fact that the two were being spotted frequently together. The two are reportedly very close and have even released 'What If' song together.
They are also often seen sharing photos of them together – something that has led to the speculations by their fans that they might be dating.
Despite the many speculations circulating, neither of the two has confirmed to be dating.
Actually, on 10th February 2018, Johnny tweeted and revealed that he had four days left to find a valentine. A statement that seemed to confirm that Johnny Orlando was not dating Mackenzie.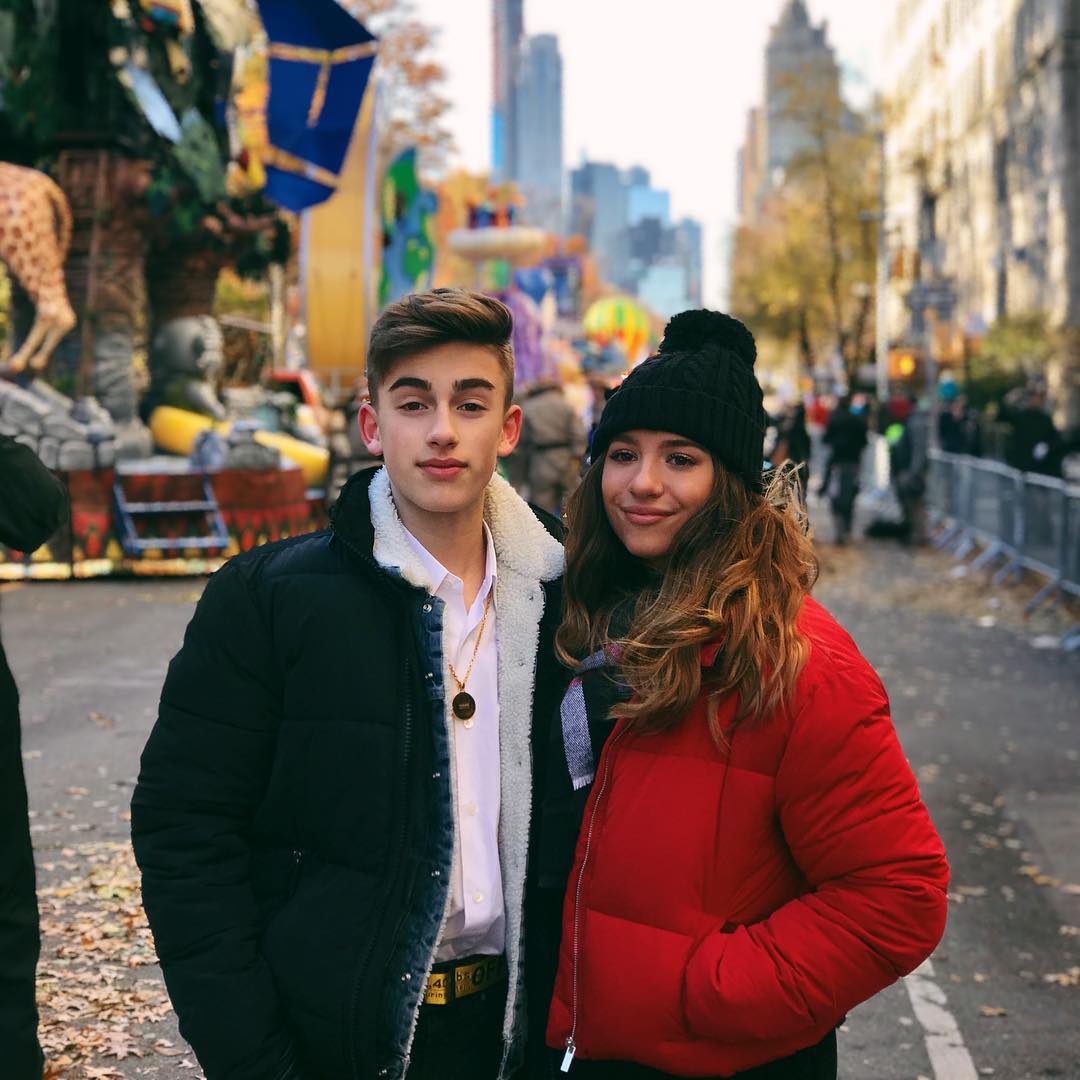 Johnny Orlando's Net worth & Earnings
Orlando is among the few young superstars who have managed to set up a successful career in music – thanks to his awesome skills and talents.
Apart from his debut music career, Johnny Orlando has featured in several films which are bound to propel his net worth further up. He also has a YouTube channel that is estimated to make $50K – $466K annually.
Orlando is still young and is yet to achieve much financially. His net worth has, however, been estimated to be around $2 Million. Following his recent success, we do expect the figures to be increasing in a short period of time.
Also Read: Mackenzie Ziegler – Bio, Facts, Net Worth, Height, Career & Family Life