Statistics
Age:

22 years old

Date of Birth:

September 23, 1997

Birth Place:

Thousand Oaks, California

Horoscope:

Libra

Occupation:

Model, Instagram Star, Entrepreneur

Height:

5 feet 7 inches (1.75 m)

Nationality:

American

Ethnicity:

African-American

Marital Status:

Single
About Jordyn Woods
Jordyn Woods is an American model and Instagram star, best known by her close relationship with Kylie Jenner. Working as a plus size model, Jordyn has modeled for various popular fashion brands including 'Vogue', 'Mane Addicts' and 'Wilhelmina International'.
Despite her young age, Jordyn has hopes to change the view of the fashion industry and has dedicated her career to spread about body positivity and self-acceptance. Her modeling success has been attributed to her strong online presence on various social media platforms –specifically on Instagram.
If you keep up with the Kardashians, 'Jordyn Woods' is no new name as she happens to have featured in several episodes of the reality TV show, 'Life of Kylie'. The two are not only close friends but business partners as well.
Read on to know more interesting facts relating to Jordyn Woods, including her career, personal life, and recent scandal with the Kardashian Family.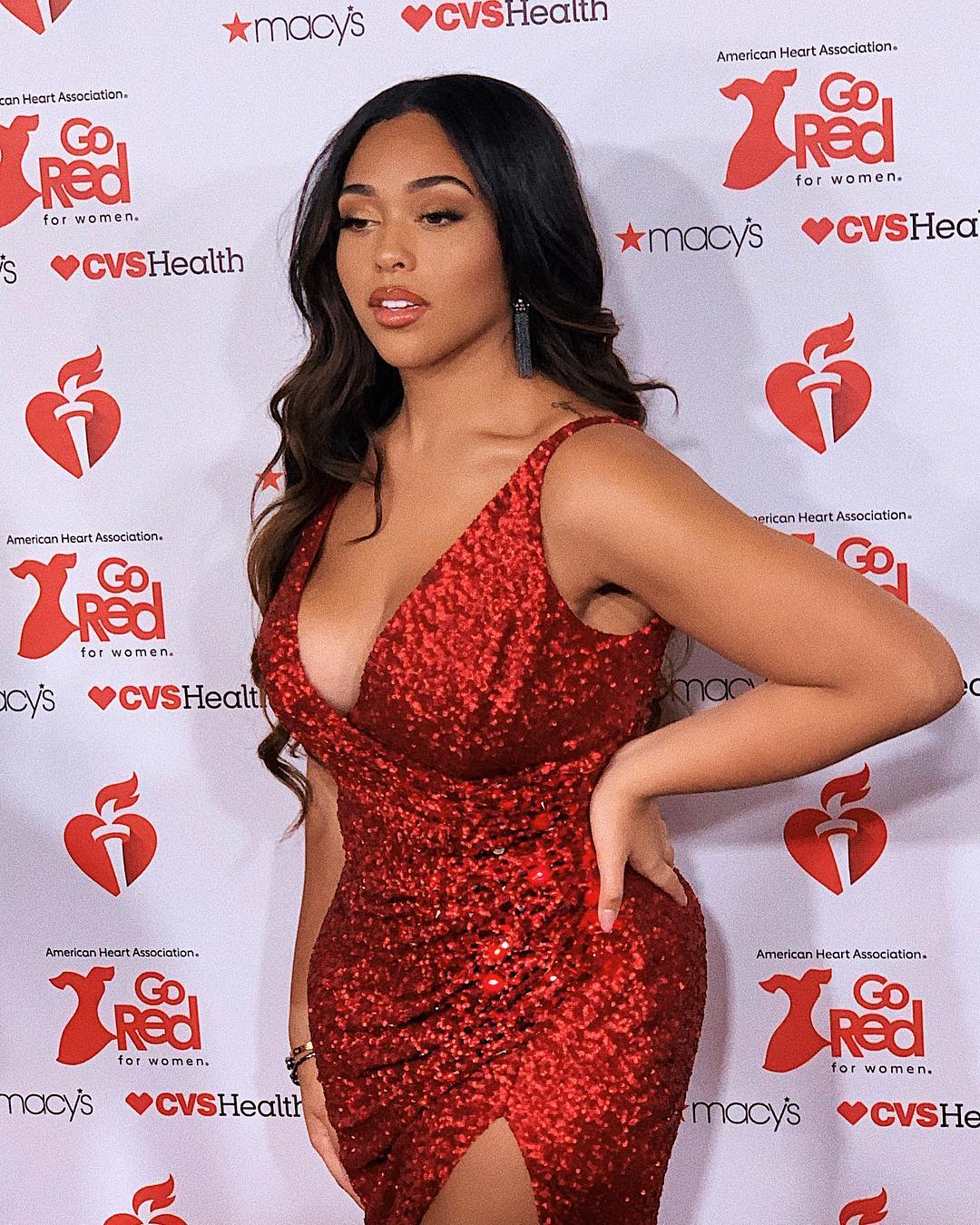 Bio, Early Life, and Family Life
Jordyn woods was born on 23rd September 1997, in Thousand Oaks, California to her parents, Elizabeth Woods and late father, John Woods. She belongs to the black African-American Nationality.
Before his demise in January 2017, her father had worked as a radio sound engineer. Her mother previously worked as a photographer and a talent/brand manager during her early years.
Jordyn is the second born of her three siblings; she has an elder brother, Joshua and two younger siblings –a sister named Jodie and a brother, John Woods III. Her elder brother Joshua is a professional tattoo artist based in LA, California.
Her younger brother John is a model and has been featured by several fashion websites including 'Forever 21'.
Not much has been revealed about her education. But we do know that she is a graduate from a high school in her locale.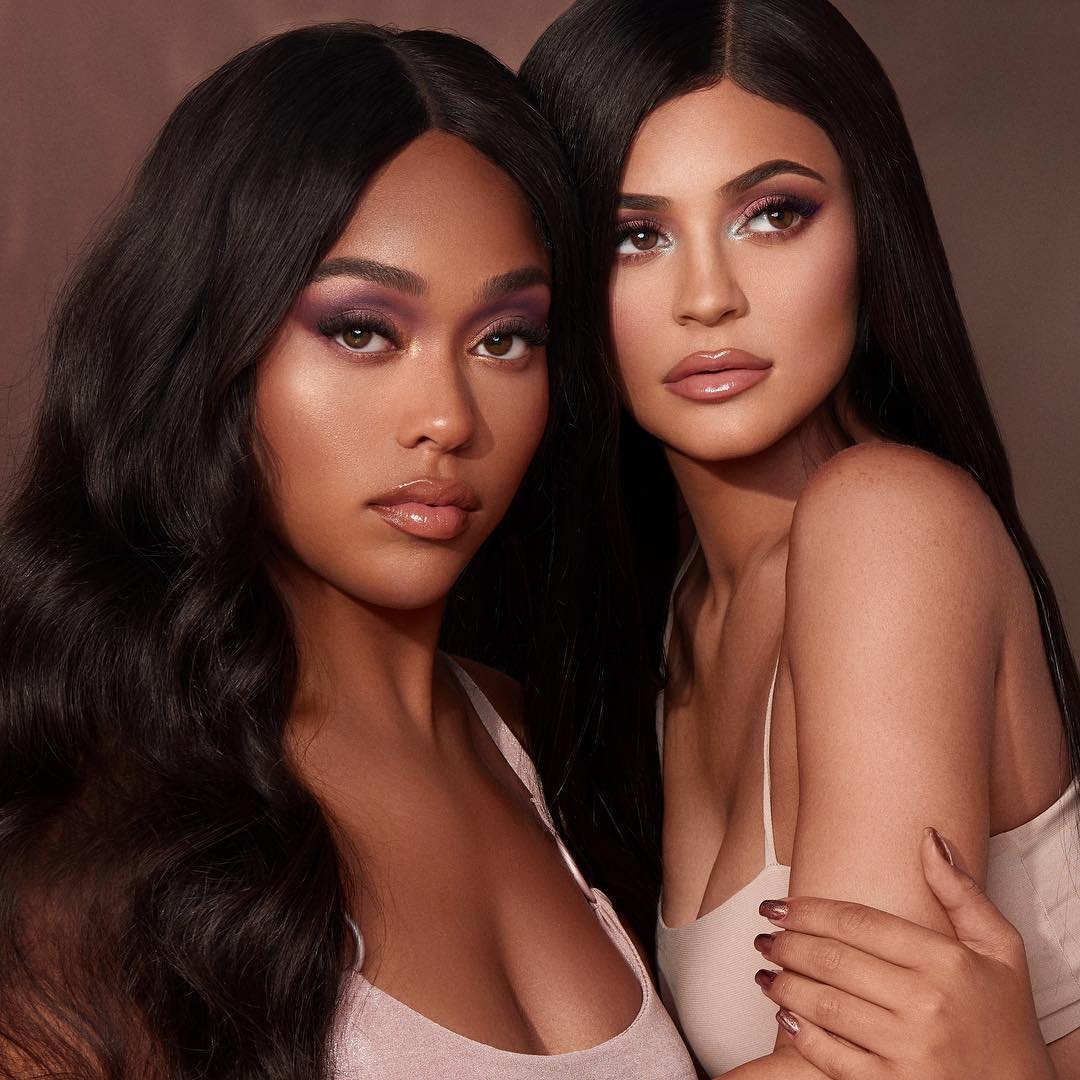 Jordyn Woods and Kylie Jenner
At the age of 13, Jordyn and her family moved to Los Angeles, California where she reportedly met her best friend Kylie Jenner. The two share a close bond, always being there for each other at all times. When Jordyn's father passed, Kylie not only stood with her as a friend but also contributed $10k to help foot the medical bill.
Despite her popularity, Jordyn does not come from a celebrity family –which has always left the question as to how she happens to be so close with Kylie. Although they are close friends, neither of the two have revealed how they met.
Even so, there's a high probability that they met through a mutual friend they share, Jaden Smith –son of the famous actor Will Smith. As the story goes, Jordyn Woods has been very close to the Smith family since she was a year old. She even refers to Will Smith as Uncle Willy and sees his children, Jaden Smith, and Willow Smith as her siblings.
Of the Smith's Family, Jordyn is closest to Jaden Smith –who also happens to be one of Kylie Jenner's best friends. Judging from the facts, it is highly likely that Jordyn Woods was introduced to Kylie by Jaden Smith.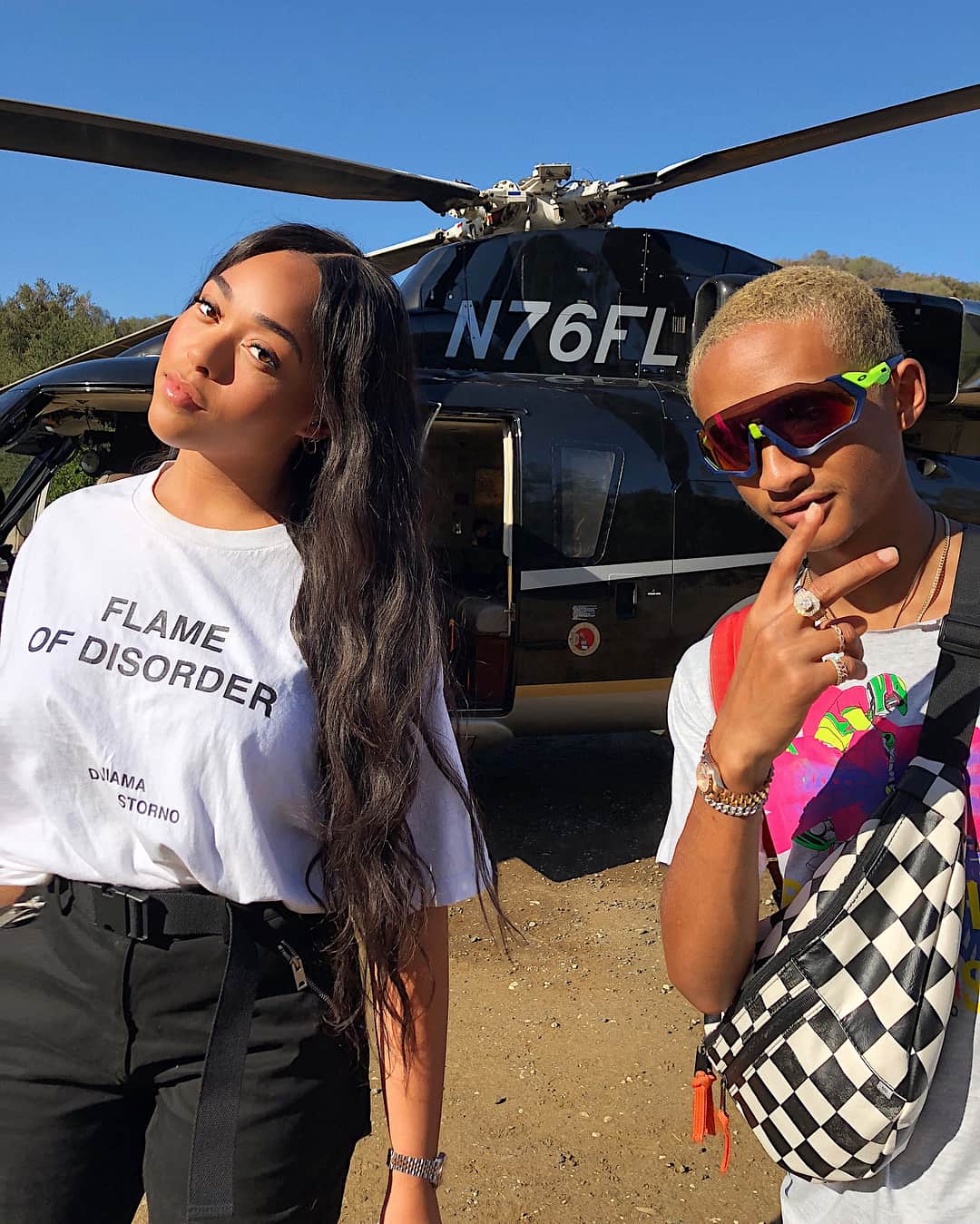 Professional Life, and Rise to Stardom
Currently, Jordyn Woods is recognized as one of the most in-demand plus-size models in the fashion industry. If you are best friends with one of US youngest, most popular, and richest entrepreneurs, it is no doubt that you will equally attract the same attraction.
It is because of her relationship with Kylie that she has become so popular on social media platforms, specifically on Instagram. She was modeling as early as when she was aged 6, with her first contract being with 'Ford Models'. She signed her second modeling contract in 2015 with 'Wilhelmina' -a modeling agency based in New York, shortly after she turned 18.
Jordyn reveals that an agent named Marissa contacted her after noticing her on Instagram, offering her an opportunity to join their plus-size board. With the help of the agent, she was able to discover her new self and gain more confidence.
Speaking to the Teen Vogue about her goals, she said 'I just wanted to make a change in the plus size industry because I wanted girls to realize that you don't have to dress a certain way because you are curvy…'
In 2016, she became an ambassador for the 'Lovesick' brand. Not long after, Jordyn starred as a model in Khloe Kardashian's clothing line 'Good American Jeans'.
In August 2018, Jordyn Woods launched her very own activewear line titled 'SECNDNTURE'. Her brand has been dubbed as 'size-inclusive' and it caters to women of all sizes.
Because of her close relationship with Kylie, Jordyn is sometimes featured in reality TV shows 'Keeping Up with the Kardashians' and 'Life of Kylie'.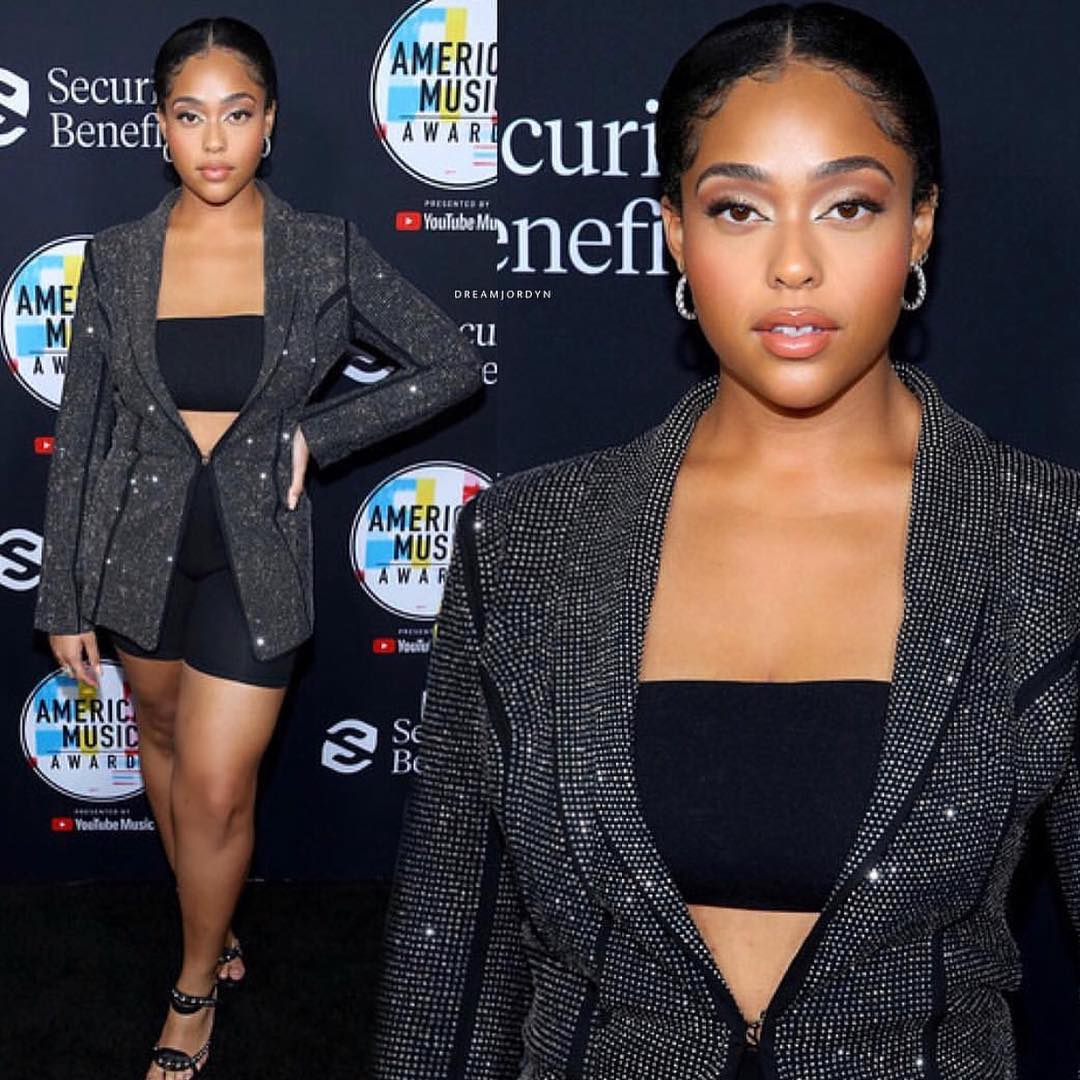 Dating life & Controversies
It is no secret that Jordyn Woods' social life has contributed a lot to her popularity and now debut career. It also goes without saying that with fame, comes a lot of public scrutinies –and Jordyn is no exception either.
Recently in February 2019, Jordyn's name broke the internet with allegations that she had cheated with Khloe Kardashian's boyfriend, Tristan Thompson. As the story goes, she had gotten too cozy with the father of Khloe's child during a party, and the Kardashians were not so cool with it.
Although the Kardashian family was swift to classify it as a first-degree betrayal, it seems as if there's was a lot of emotions and misinformation involved. Sharing her side of the story, Jordyn Woods denied the claims stating that she at no instance made out with Tristan. She says… 'Never once was I giving him a lap dance, making out with him, sitting all over him… Never once did we leave the public area to go to a bedroom, to a bathroom. We were in plain sight'.
The scandal seems to have taken a huge toll on her relationship with the Kardashian family, Kylie Jenner included. There have even been some reports that she is out of the Kardashian family business.
Even so, there's always a bright side of everything. This recent scandal seems to have further propelled her fame, which might work in favor of her entrepreneurial activities. As of her relationship with Kylie, the two have proved to be friends in tougher situations before. Only time can tell.
Dating Life
As a matter of fact, Jordyn's past relationship details have been more of a mystery. Before her latest scandal with the Kardashians, most of her past dating details had been unclear, with no actual evidence of any real relationship.
However, stories have surfaced that she had been in a real relationship before her scandal. The lucky guy had been no other than Devin Booker, who like Tristan also happens to be a basketball player. The duo had apparently 'quietly' split just before the whole scandalous story emerged.
Sources have confirmed Devin to be the mystery man photographed on a double date with Kendall Jenner and Ben Simmons sometime back in 2018. Unfortunately, there seems to be no further details revealing of her relationship with Devin, but we will sure keep you updated once something new pops up.
Jordyn Woods' Net Worth
Since 2015, Jordyn has proved herself a successful model, repeatedly signing deals with multiple top-leading brands. Her close relationship with the Kardashian family has also seen her establish and become successful in the fashion industry. As of 2019, Jordyn Woods has an estimated net worth of $6 million.
Also Read: Cindy Kimberly's Personal Life -dating And Love Life – Bio, Facts, Ethnicity