2020 was a historic year for Megan Thee Stallion. Her collaboration with Cardi B on the raunchy WAP drove it to number 1 on the US Billboard 100. Megan would hit the top again alongside Beyoncé on Savage (Remix). It was quite the stunning achievement for the Texas native, who gained recognition for posting freestyles on social media.
Few have experienced the type of debut that Megan Thee Stallion had. Even fewer can match her influence in hip hop circles and among fans. The rapper made Time's 2020 list of 100 most influential people in the world.
This piece will look at Megan's parents and their influence in her career and personal life.
Megan's mom inspired her passion in music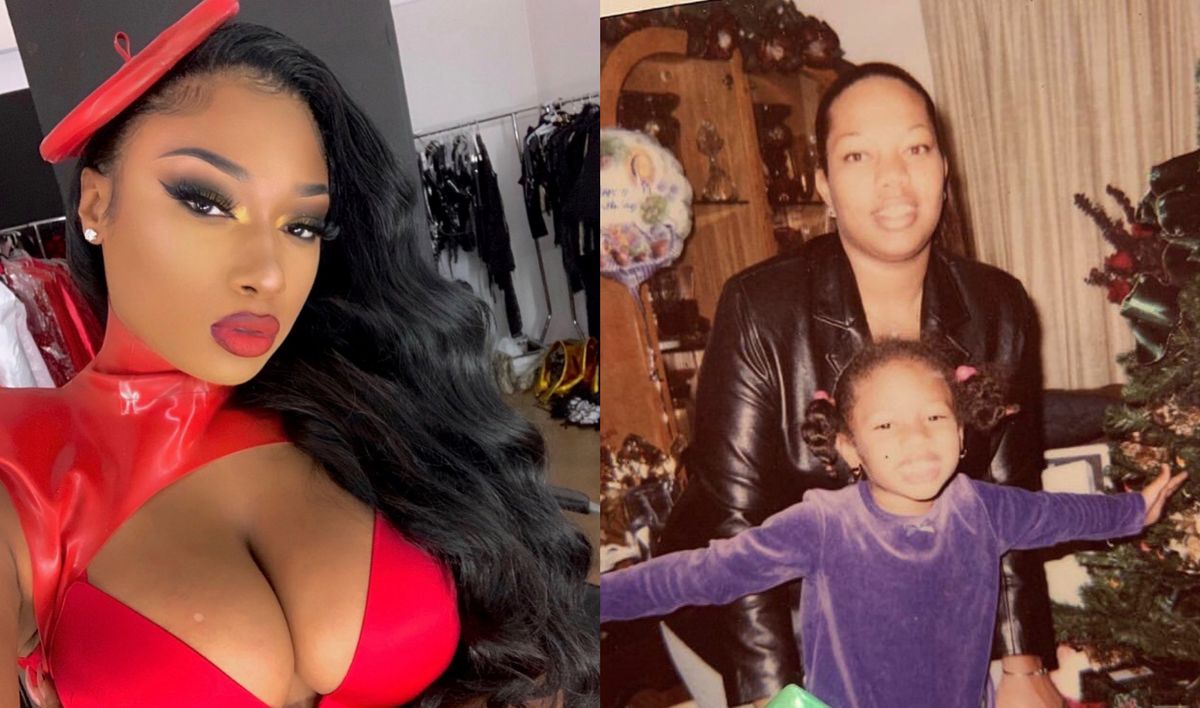 Megan was born in Bexar County, Texas, and she was raised by her mom, Holly Thomas, in the South Park neighborhood in Houston. Holly raised Megan by herself for eight years before Megan's dad was released from prison. Megan's mom was a rapper who went by the name Holly-Wood.
She regularly took Megan to the studio her, and that's where Megan developed her passion for music. Megan told Vulture:
"So when she would take me to the studio with her, she would think I'm in the next room doing little kid stuff, coloring, watching TV, and I'm really like ear to the door, thinking, 'Yeah, uh-huh I'ma do that, too.' She used to let me listen to Biggie and Pimp C, so I never wanted to rap like my mom; I wanted to rap like them."
When Megan went to college, she realized that she was a talented rapper and that she could pursue a career in music. Holly saw it too, but she insisted that Megan finish her studies before pursuing music. Fame came before Megan could complete college, and her mom quit her job to manage Megan's career.
She had to defend herself after her mom died in March 2019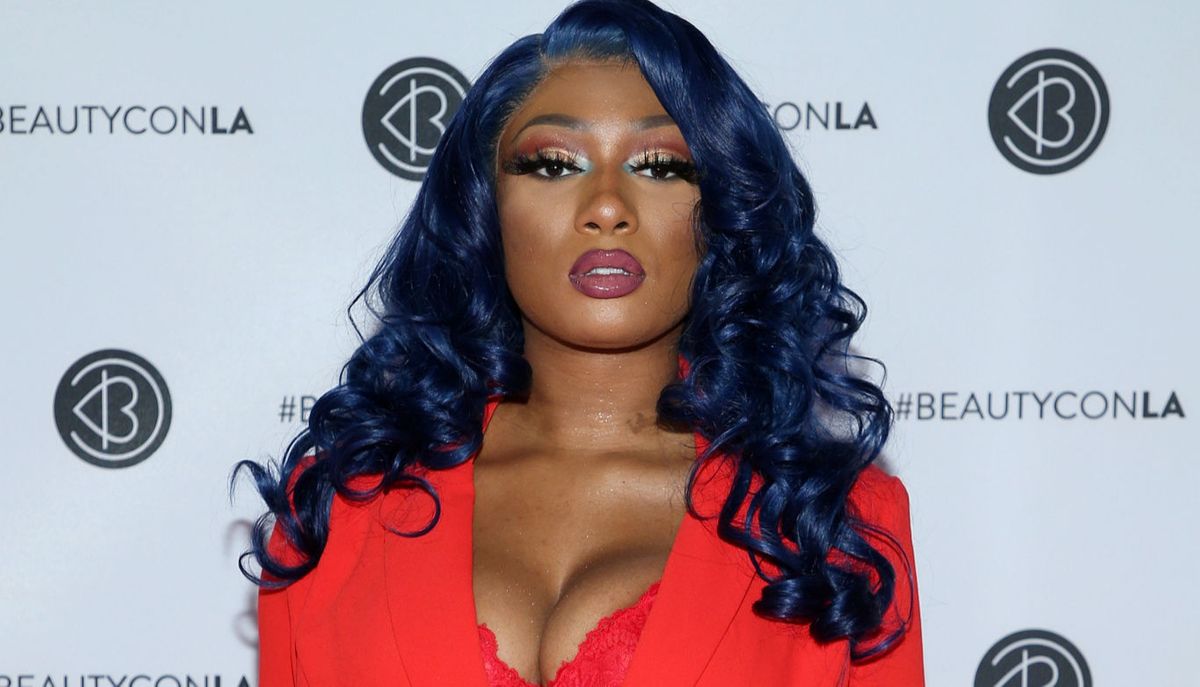 Sadly, Megan's mom passed away due to a brain tumor in March 2019. Megan announced the loss via an Instagram photo of herself and her mom posted on March 22:
"The best mom in the whole world. The strongest woman on the planet. I can't even put complete sentences together rn RIP mama."
The world sympathized with Megan, but some people were less sympathetic. Some fans questioned how fast Megan returned to the stage after her mom's passing. NFL player Larry Johnson tweeted that Holly's death was a conspiracy as it coincided with Megan's big break. Megan responded to Larry in a tweet that stated:
"Just because YOU found out about me around the time my mother passed does not make what you are saying accurate. I've been grinding for so long and would appreciate if you weirdos on the internet would stop trying to associate my mother having A BRAIN TUMOR with the fucking devil."
It's sad that Megan had to defend herself after Holly's death, but she made it through that trying time.
Megan revealed that her late father taught her not to settle for less in a relationship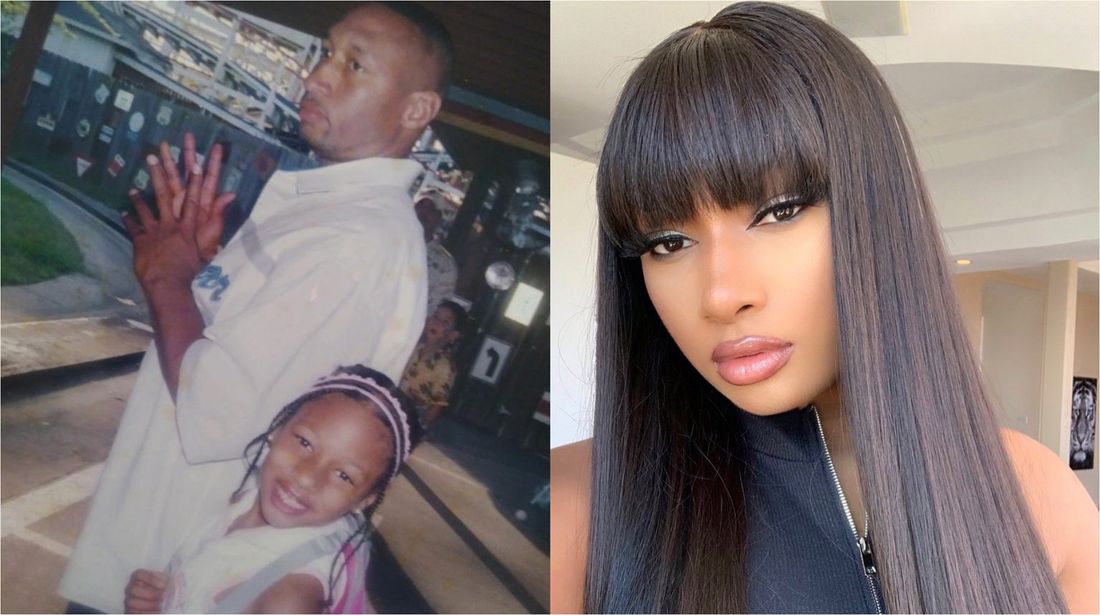 Megan's father set about creating a bond with his daughter after his release from prison. Megan was eight when her father finished his sentence, but sadly, he passed away when Megan was fifteen. On Father's Day 2020, Megan posted a throwback photo of herself and her father and added the caption:
"Happy Father's Day to the real OG. The best dad in the world, my first best friend, my partner in crime when my mom would fuss at us. He passed when I was 15 but I still apply every lesson he taught me at an early age in my life to this day! I miss you every day."
Megan told Marie Claire in April 2020 that one of the things she learned from her dad was not to settle for less in a relationship. "I saw how he treated my mom, and I saw how my dad treated me," she explained. "I have so many strong positive influences. I'm not going to lower my standards."
---