Andrew Velazquez has been at the center of the New York Yankees' recent nine-match winning run. As Velazquez and his teammates celebrated his home run in a 7-1 routing of the Minnesota Twins, the camera panned to his family members, who could hardly contain their emotions. A local boy from the Bronx had just hit a homer for his boyhood team.
Velazquez's move to the New York Yankees was shrouded in uncertainty – few backed him to make such an impact on the team. Andrew's parents were two of the few that believed he would come good at the Yankees.
Andrew's father taught him baseball's basics and inspired him to get to the top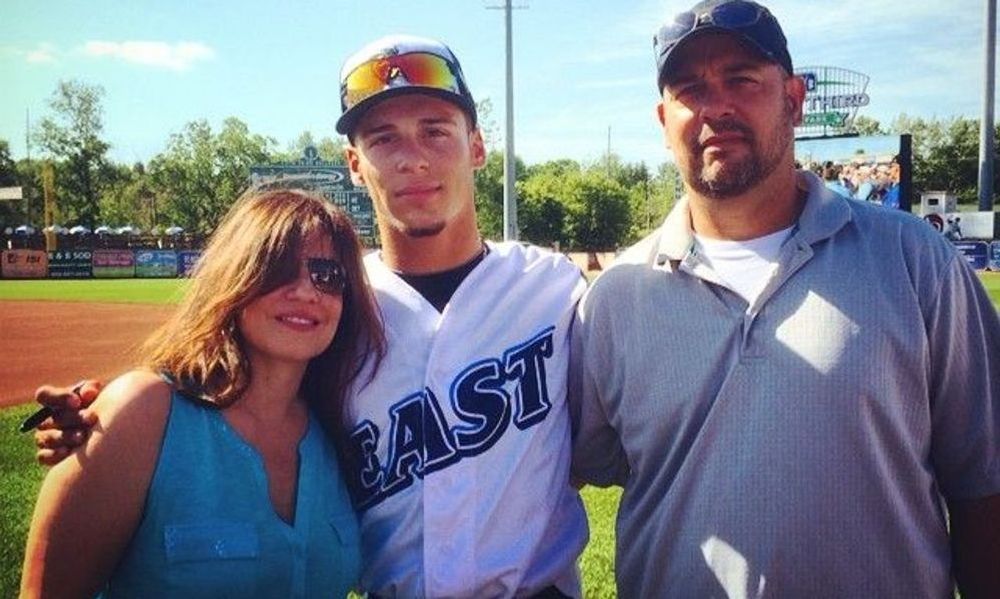 Andrew Velazquez was born on 14th July 1994 in The Bronx, New York, to Kenny and Margaret Maldonado-Velazquez. Velazquez is Puerto Rican.
Few people from The Bronx make it to the MLB, but it didn't deter Andrew from having that dream. "A lot of people don't necessarily make it to the big leagues," Andrew told The Athletic. He grew up and played in Morris Park in the East Bronx and hoped to emulate Derek Jeter.
Kenny, a decent player in his day, became Andrew's coach. Kenny insisted that Andrew learn switch-hitting, which has become a valuable tool in Andrew's arsenal. Andrew told The Athletic:
"I think it's the best decision I've ever made. My dad forced me to do it when I was a kid. I started in high school, my junior year, every single day no matter what."
Kenny supported Andrew as he began what would prove to be a frustrating rise to Major League Baseball glory. "I got inspiration from my dad mostly," Andrew told Latino Sports. "He was pretty good back in his day and he pushed me all the way up. Without him, it's cliché, but I wouldn't be here."
Andrew opted to text rather than call his parents when he learned that he would make his debut for his boyhood team. "I texted them just so I can calm down a little bit," Andrew told New York Daily News. "I didn't want to get on the phone and scream."
The fact that Andrew's living out his dream with the Yankees makes his impressive displays extra special. Kenny told The New York Post that he never doubted that Andrew would shine on the big stage:
"I wanted Major League Baseball to see what my son can do, especially defensively. New York is the biggest stage of them all. For him to do it here, in the pressure moments, it was a little, 'How cow [moment]. Andrew has made that play a dozen times in the minor leagues. Nobody knows about it. He made it here, the world knows about it."
Andrew still lives in his parent's home in The Bronx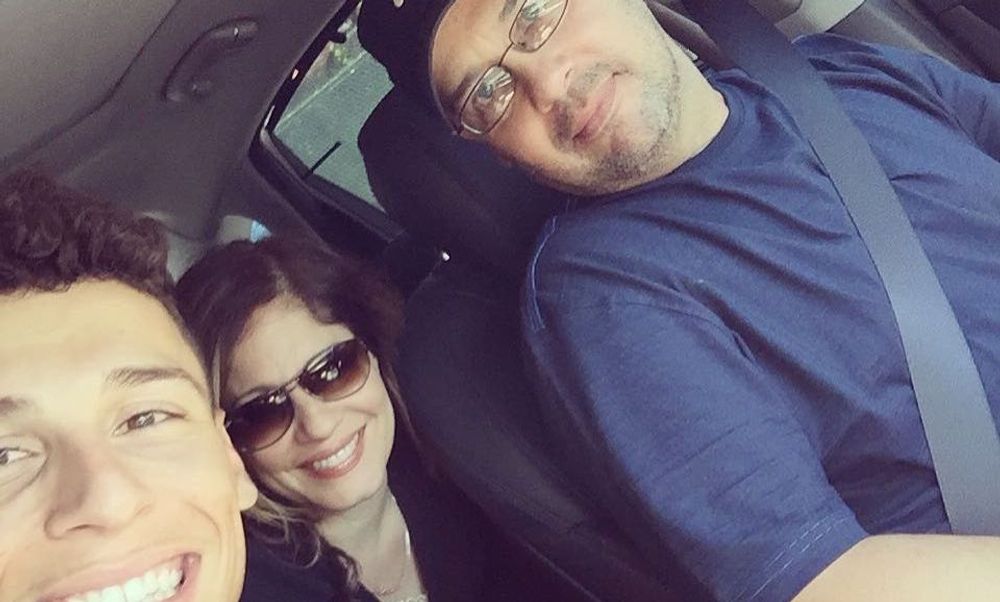 Following his star turn with the Yankees, Andrew might finally move out of his parent's home. For now, however, he continues to look forward to his mom's home-cooked meals.
"It's way closer than staying in Manhattan," Andrew told The New York Times. "It's cheaper too." Andrew has lived in the shadow of the Yankees stadium all his life, and now he is one of its star attractions.
It is always an emotional moment when he plays in the stadium with his parents and an adoring Bronx crowd watching. Andrew told The Athletic:
"I don't want to see my parents before the game. I might cry. So I think just seeing my parents when I'm out there. More so for them, because I know it'll be a pretty proud moment for my family. I sleep with them at our house in The Bronx. I enjoy the home-cooked meals. The Bronx is my crib."
Velazquez was a Rays player when he talked to The Athletic about playing in the Yankees stadium. Imagine what it must feel like for Andrew and his family now that he plays for the Yankees in the Yankees stadium.
"It's amazing, it's amazing, it's amazing," Andrew's mom told The New York Post. "It's surreal. I don't know what other adjective to use. It's overwhelming."
Andrew has impressed Margaret with his determination and focus. "He's into all that positive thinking," Margaret said. "I've learned so much from him thinking positively and just setting goals."
Margaret has watched Andrew play many times, but she still struggles with nerves when he is on the plate. "I just wait to hear the sound of the bat," she said.
---