Nathan Schwandt
Biography
Statistics
Age:

26 years old

Date of Birth:

August 18, 1993

Birth Place:

Michigan, United States

Horoscope:

Leo

Full Name:

Nathan Schwandt

Occupation:

Model, DJ, Guitarist, and Online Entrepreneur

Height:

5 feet 9 inches

Nationality:

American

Ethnicity:

White

Marital Status:

In a relationship (Jeffree Star)
&nbsp
About Nathan Schwandt
Nathan Schwandt is an American social media star, entrepreneur, model, and guitarist who allegedly rose to fame after dating the pop star Jeffree Star. His life has been surrounded by controversy with most people claiming that Nathan is only with Jeffree for his money.
However, the two have come out strongly to refute the claims. They have indicated that they started dating before Jeffree started his cosmetics company and YouTube channel.
Even with all the controversies, Nathan remains unmoved and continues to live his life without a care. He seems to recognize that people will always have something to hate about.
Nathan's is the "from grass to grace" kind of story given that before his rise to fame, he used to work as a pet shop employee in Michigan. However, after meeting Jeffrey star, he moved to California and even encouraged him to start his YouTube channel.
When Jeffery's Vlogging became successful, he started his own cosmetics line and Nathan took up the responsibility of the logistics department in the company. Nathan also owns a Marijuana business which he has run successfully along his partner.
Nathan's career seems to be going well and the following on his social media platforms continues to grow. He is described as a down to earth person who still gets time for old friends.
Want to learn more about Nathan Schwandt? Read on!
Nathan Schwandt's early life and education
Nathan Schwandt was born on August 18th, 1993 in Michigan, United States. He was brought up with his brother (Zach Schwandt) by his two parents. His parent's names are still unknown but it is evident from his social media pages that they share a unique bond.
Details of Nathan's early life and education have also not been availed to the public. However, it is safe to assume that he is educated given that when working in the pet shop in Michigan, he was in charge of the shipping department. He is also in charge of the logistics department in Jeffree Star's cosmetics company.
Nathan Schwandt's Career
Nathan's first job was as a pet shop employee in Michigan. He was in charge of the shipping department. It was during his time in Michigan that he opened his Instagram account which has now become the source of his fame.
His second job was as a logistics manager at Jeffree Star's cosmetics company (Family Company), but it took quite some time to get the job. After meeting Jeffree Star through his Instagram account, Nathan introduced him to the world of online businesses, particularly Vlogging. He encouraged Jeffree to start his own YouTube channel where he would post makeup tutorials and his music albums.
It is after the YouTube channel had become successful that Jeffree launched his own cosmetic line. Shortly after, Nathan took over as the logistics manager. The two have been running the company together since.
Nathan also owns a Marijuana business and also appears regularly on Jeffree's videos.
Besides his job as the logistics manager, Nathan has taken a keen interest in makeup art and has been seen modeling for the company.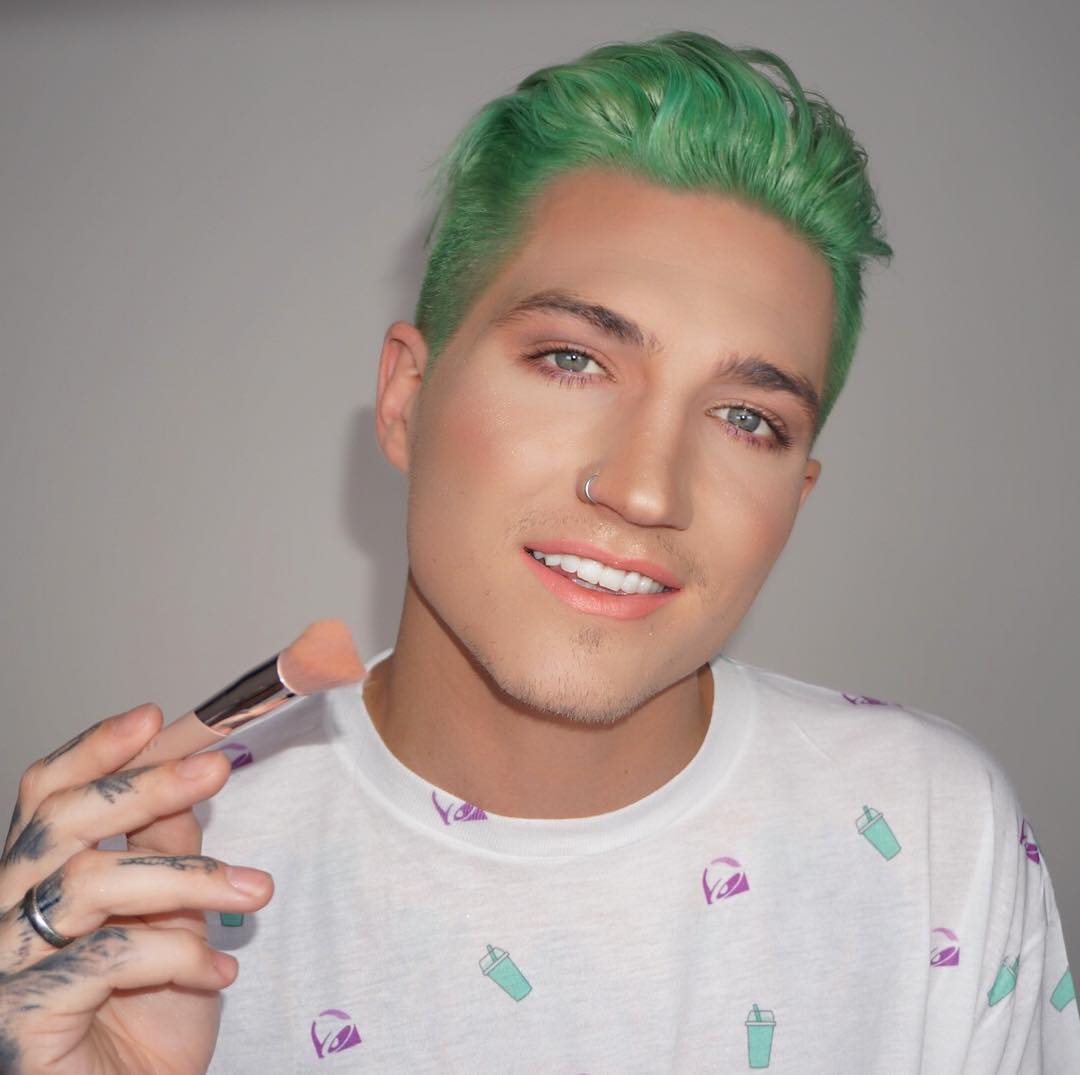 Nathan Schwandt's Personal life
Nathan is currently 5 feet 9 inches tall and weighs about 72kgs.
Nathan's life has been surrounded by a lot of controversy with claims that he is a gold digger and is only with his current partner for the money. Contrary to that, his friends describe him as a very down to earth guy who never forgets those who had his back in the past.
Just to clear the air, Nathan is not a gold digger, in fact, he helped Jeffree start his YouTube channel by introducing him to Vlogging and other forms of online businesses.
Nathan has also cleared the air on rumors that he is straight and only pretends to be "gay for the pay." He clarifies that he has always been interested in men but being from the mid-west such relationships were not an option for him.
Nathan also mentions his belief on the fact that relationships should not be bound by gender but by the connection between two people.
Generally, Nathan seems to be a very warm and passionate person who treasures his friends and family.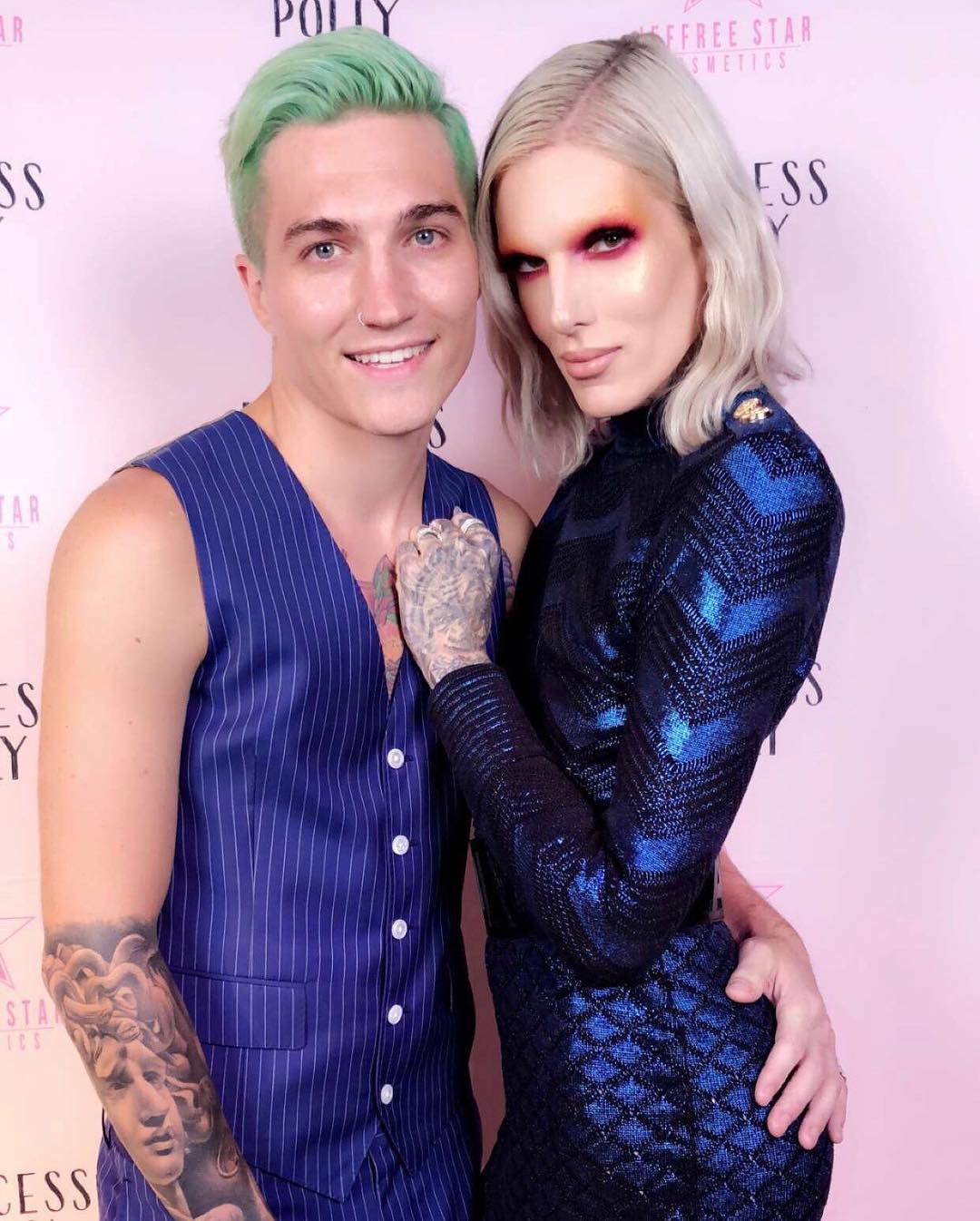 Also Read: Jeffree Star's Boyfriend – Is He Gay?, True identity Of His Mom, Bio, Net Worth, Facts
Is he dating anyone?
Nathan met his fiancée Jeffree Stars on Instagram when he sent him a DM on the image sharing platform. Gradually, they became close and started communicating via text and video calls.
Eventually, Jeffree invited Nathan to Los Angeles following which Nathan flew from Michigan to California to see him. In March 2015, the two went on their first date at the Saint Monica Pier and afterward took a stroll on the beach. The couple has been together ever since and currently reside in Grand Rapids, Michigan.
Nathan and Jeffree have five Pomeranian puppies whom they lovingly refer to as their babies. Their names are Diva, Diamond, Daddy, Delicious, and Drama. Given Nathan's experience at the pet shop, he mostly takes care of the pets.
The couple seems to enjoy a very close relationship despite the hate that is always directed towards them. Nathan has even been quoted saying that their relationship is "deep" and going by the photos they flaunt on their social media pages, there is no doubt about it.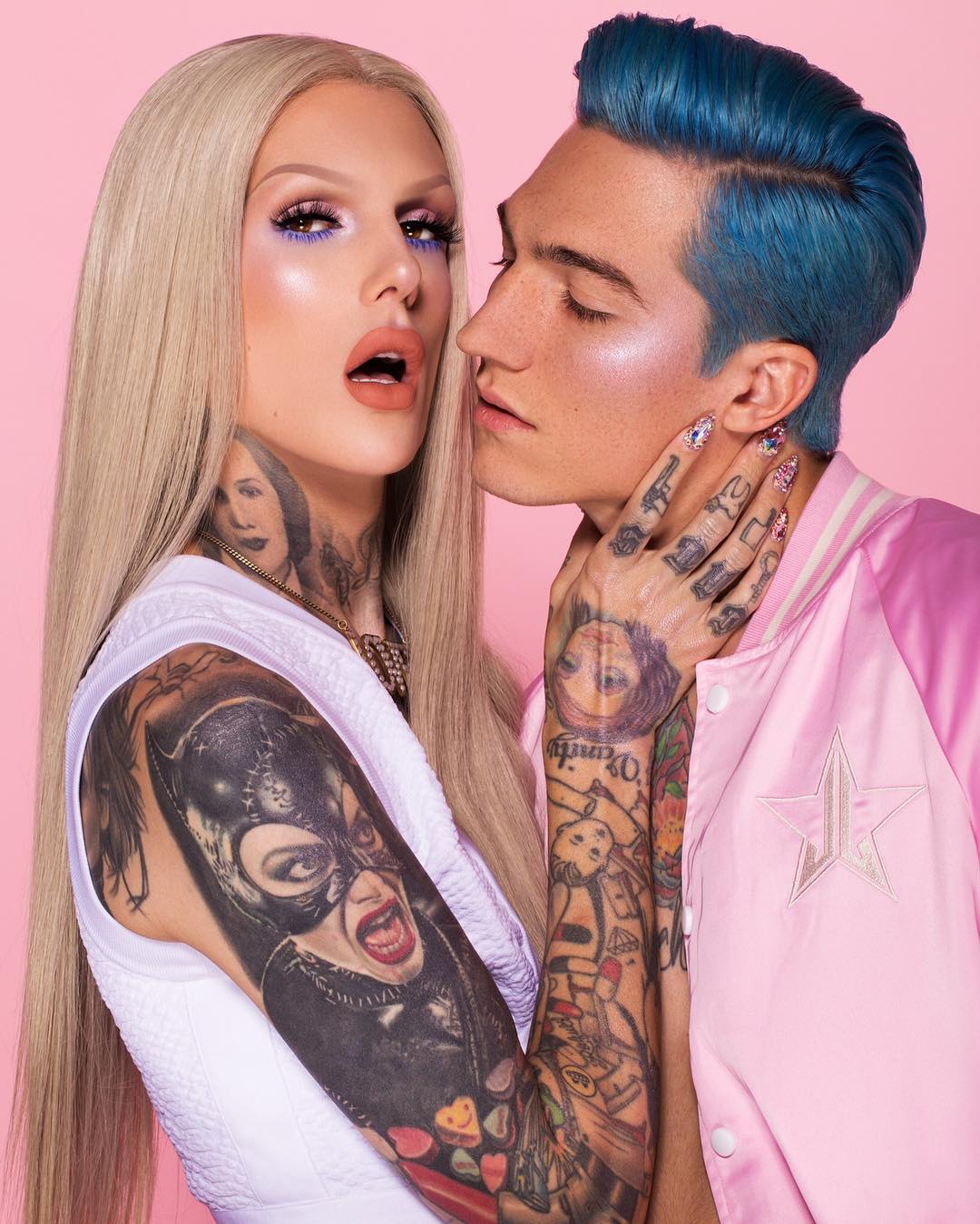 Nathan Schwandt's Net Worth
Nathan's net worth has grown over the years and is currently estimated at $500,000. Although his annual salary is not known, his main income sources are his modeling job, online career, and position at the Family Collection. He also appears in Jeffree's videos.
Nathan enjoys a lavish lifestyle and has been seen going for holidays in exquisite destinations. He also owns a Jeep and a BMW i8.
Also Read: James Charles – Bio, Is He Gay?, Who Is His Boyfriend?, Facts, Net Worth