Nathan Schwandt
Biography
Statistics
Age:

30 years old

Date of Birth:

August 18, 1993

Birth Place:

Michigan, United States

Horoscope:

Leo

Full Name:

Nathan Schwandt

Occupation:

Model, DJ, Guitarist, and Online Entrepreneur

Height:

5 feet 9 inches

Nationality:

American

Ethnicity:

White
About Nathan Schwandt
The partners of celebrities usually get as much attention as the celebrities themselves. Some of them enjoy the limelight while others try as much as possible to avoid the cameras. Nathan Schwandt, Jeffree Star's boyfriend, has chosen to enjoy the attention that comes with his partner's fame.
Nathan Schwandt is the envy of many, having managed to date Jeffree for five years. This piece will focus on Nathan and the evolution of his relationship with Star.
He flew out to California to meet Jeffree after contacting him via Instagram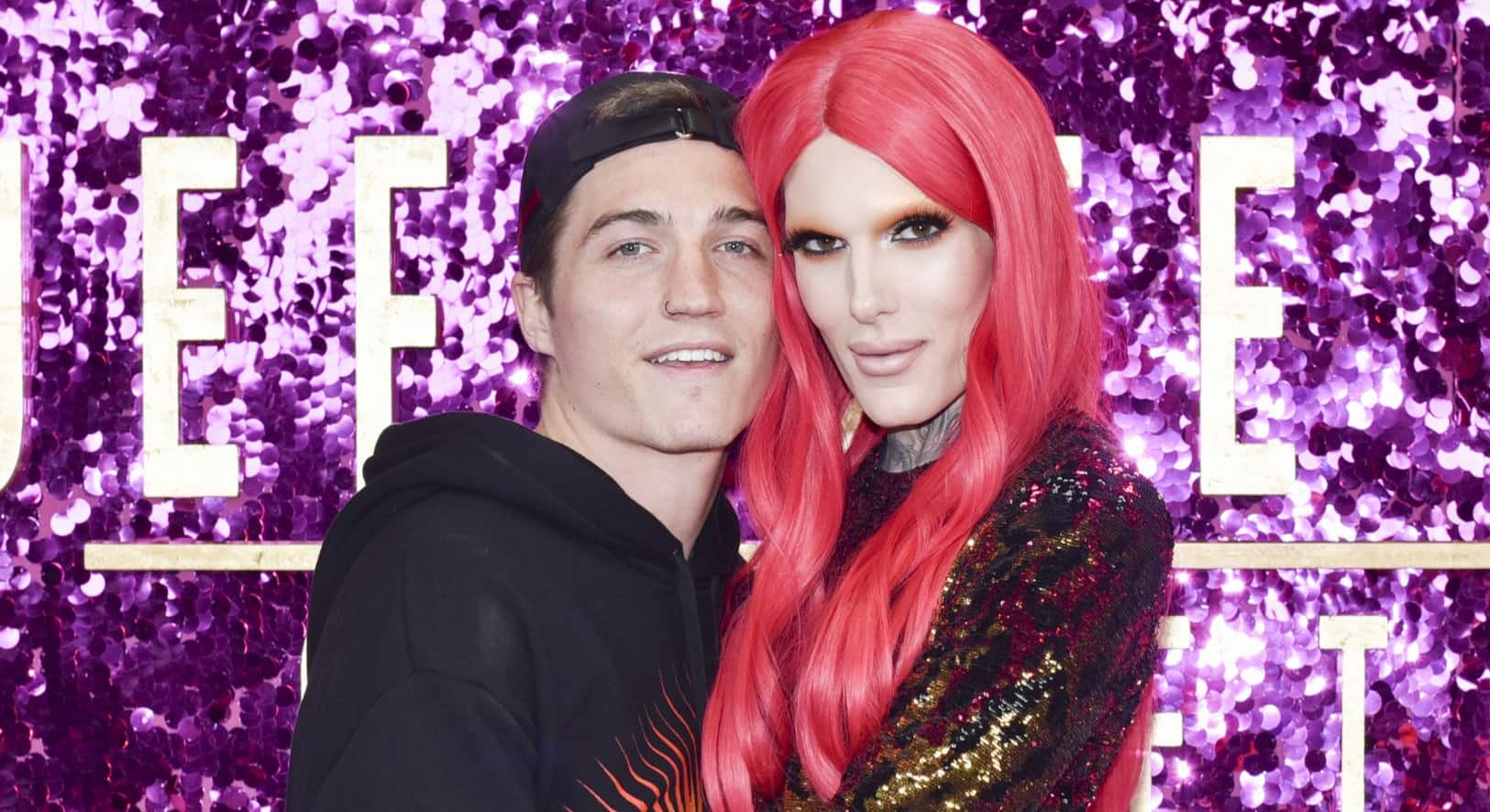 Nathan was born on 18th August 1993 in Michigan. He grew up alongside his younger brother Zach. From a young age, Nathan showed an interest in music and skateboarding. He also had a love for pets, and for a while, he worked as a pet-shop employee in Michigan.
It was at around that time that Nathan met Jeffree. Nathan sent Jeffree a private message via Instagram, and they hit it off. The couple eventually graduated to text messages and Facetime. After a while, Jeffree and Nathan decided that it was time to meet in person.
Jeffree asked Nathan to meet him in California, and he agreed. However, when Nathan got to the airport, he thought that he was being catfished. Jeffree didn't pick Nathan at the airport, and he began to doubt whether Jeffree was real. Jeffree revealed in a YouTube Q & A;
"We felt like we've known each other for years. It was crazy… I just felt really comfortable, and I just felt like myself."
Jeffree and Nathan had their first date at the Santa Monica Pier in March 2015. The relationship progressed quickly, and Nathan agreed to move in with Jeffree in California. Nathan hails from a Mid-Western family, and he wasn't sure whether they would accept Jeffree.
Nevertheless, he flew Jeffree out to Michigan to meet his family, and he received a warm welcome. Jeffree and Nathan's family have a great relationship, and you can tell by his social media posts. The couple and the family hang out a lot. Jeffree and Nathan even acquired a home in Michigan to get closer to Nathan's family.
Nathan encouraged Jeffree to start his YouTube venture
For a long time, Jeffree worked as a makeup artist, and he was pretty good at it. Nathan recognized Jeffree's potential, and he encouraged him to start a YouTube channel focusing on make-up tutorials.
Jeffree turned out to be a star in front of the camera, and he is now recognized among the top make-up gurus in the world. Following the success of his YouTube channel, Jeffree started a clothing and cosmetics line.
Jeffree put Nathan in charge of running warehouse logistics for his businesses. Nathan worked as the logistics manager for a while before leaving to start the couple's marijuana business. Jeffree doesn't drink alcohol, but he is known to enjoy marijuana.
Jeffree and Nathan's lives revolve around the businesses that they own. The couple works together to ensure that their numerous businesses are running smoothly. Nathan is also heavily involved in Jeffree's cosmetics and clothing business. He is involved in the creation and modeling of some of the products.
Together, the couple created a cosmetic line under Jeffree Star cosmetics known as the Family Collection. The line contains a highlighter, two lip scrubs, and six velvet liquid lips. Nathan had little prior experience with make-up before meeting Jeffree, but his skills have improved immensely. He is a valuable part of Jeffree's business empire.
Nathan has been accused of using Jeffree for his money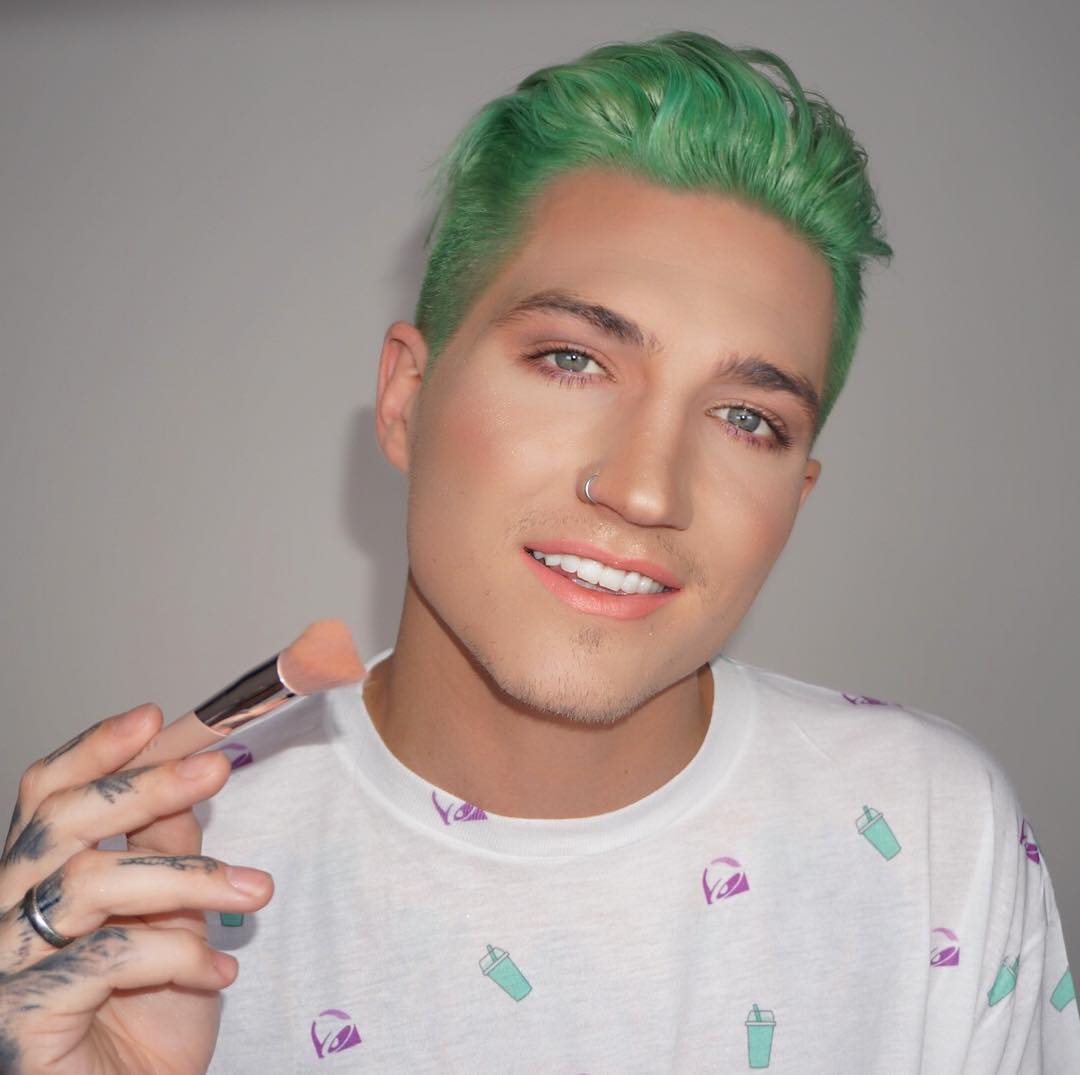 There is a section of fans that accuse Nathan of being a gold-digger. These accusations began when it was discovered that prior to meeting Jeffree, Nathan exclusively dated women. Fans, therefore, thought that Nathan was faking his sexual orientation to get a share of Jeffree's fortune.
The couple came out strongly to deny these allegations. Nathan stated that his previous dating history was occasioned by the fact that he came from a Mid-Western background that didn't welcome gay relations. He claimed that he was always attracted to men who wore women's clothing, but he couldn't openly pursue a relationship with a man.
Jeffree also defended his partner during a Q &A session on his YouTube channel;
"What's really cool about Nathan is that he doesn't need a label. I know everyone wants to label him. He's only been with women his entire life until meeting me, and I think that doesn't make someone bisexual, that doesn't make someone anything. I think it just makes Nathan, Nathan. Gender is irrelevant, and if you love somebody, you love somebody."
Jeffree made it clear that Nathan's past relationships didn't matter to him. The only thing that matters is the love that the couple shares. Jeffree also reminded fans that Nathan came into his life before he was rich and famous. The couple built Jeffree's empire together, and it disqualifies Nathan from being a gold-digger.
Nathan and Jeffree are in no rush to get married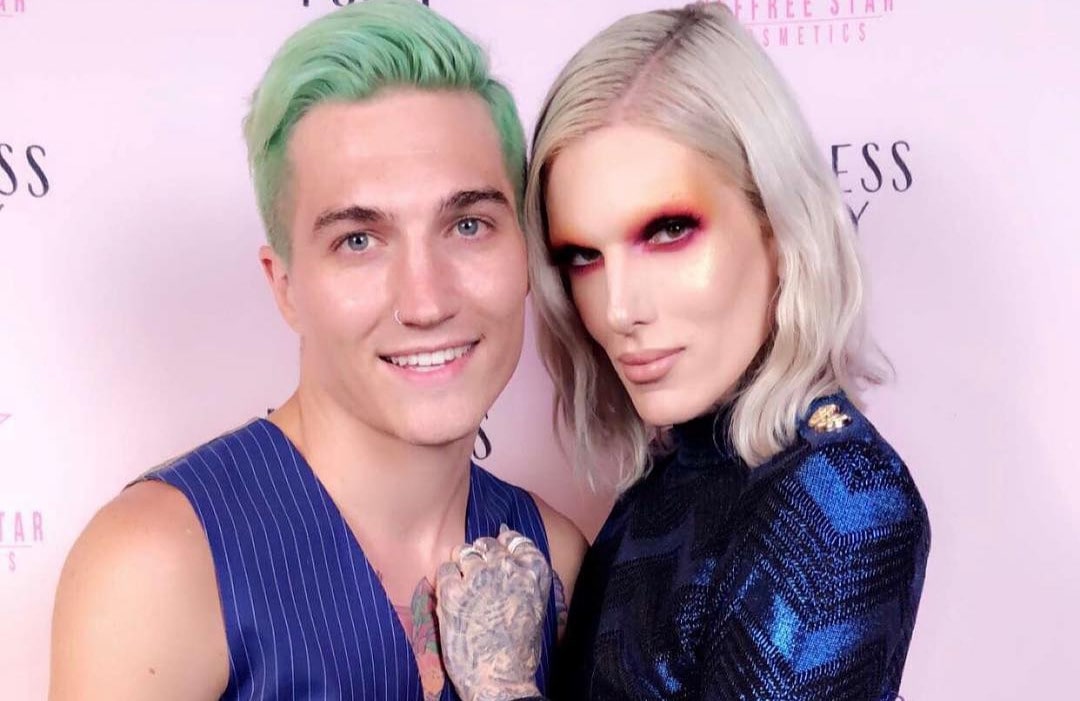 Before Jeffree met Nathan, he wasn't active on the dating scene. In fact, Jeffree was single for seven years before Nathan came into his life. He stated that it was stressful for him to commit to a serious relationship. He would have the odd fling, but nothing looked serious. Also, most men wanted a private relationship, and Jeffree wasn't comfortable with such an arrangement.
Jeffree's perspective changed when he met Nathan. Nathan came with the stability that Jeffree craved for in a relationship. The couple is very close, and their relationship prompted fans to question whether marriage was in their plans. Jeffree stated in one of his videos;
"The marriage question is kind of like sexuality… there's no point to label anything. I'm not opposed to marriage later in life but right now a piece of paper is not going to change my love for this cool man."
Jeffree also posted the following tweet on Valentine's Day 2017;
"And no I'm not getting married, just expressing some thoughts haha 'love' is something I never thought I'd find until I met Nate."
Jeffree and Nathan consider themselves a family alongside their five Pomeranian pooches. Jeffree had Diamond and Diva before meeting Nathan. The couple bought Delicious, Drama, and Daddy later on in their relationship.
Star confirmed his breakup with Nathan in an emotional YouTube video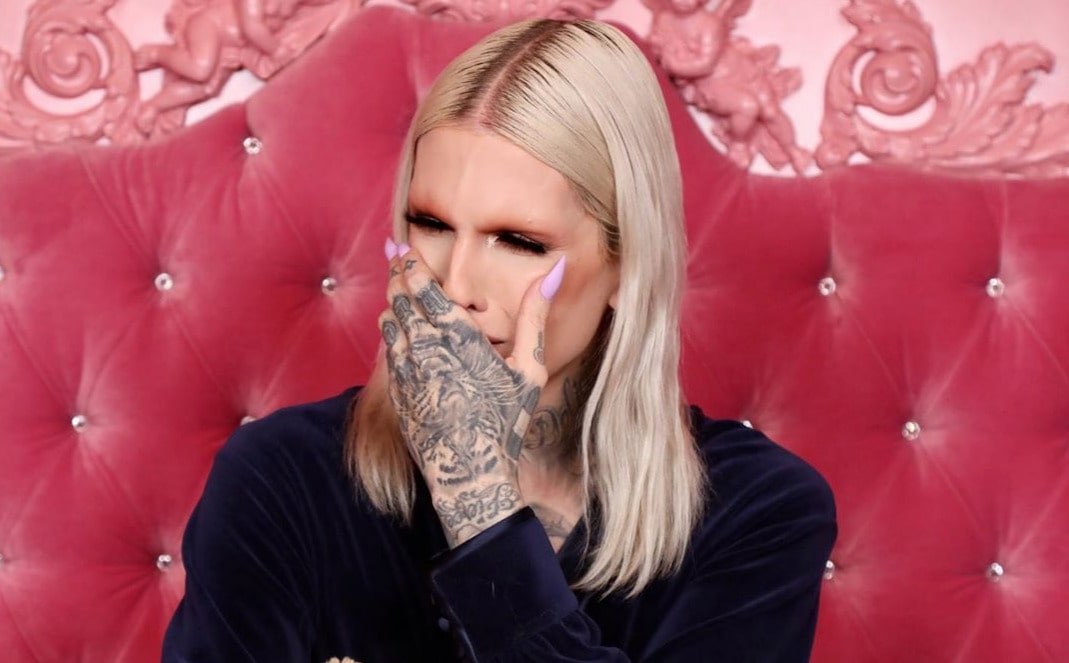 In early 2020, Star shared an emotional video on his YouTube page, confirming that he and Nathan were no longer a couple. The revelation came after weeks of speculation about a split between the couple.
Star was very emotional during the video, and it was clear that the breakup weighed heavily on his heart. Jeffree told fans that the couple ended the relationship a few weeks back, but he didn't have the strength to announce it. Star said;
"I've used a lot of this time of silence to just try to heal, you know. We're both in a state of shock. I'm devastated. I'm so sad and the love of my life is no longer – wait, I don't wake up to him anymore. He is no longer here every morning and my routines have changed and I am just in a state of shock right now. We both are."
Star went on to appreciate Nathan for the love they shared and the times they had together. He described Nathan as the only man who ever loved him without judgment. Star said;
"Because this was the only man who was ever confident enough to love me publicly, to love me for me, fully, all my flaws, no makeup waking up in bed… he never cared about any of it and he just loved me for me. And no man has ever had those feelings, I don't think, for me. And I've never loved someone like I've loved him."
Star stated that the coming year is about personal growth for him and Nathan. He didn't give the reason for the breakup, and it seems that the couple simply fell out of love with each other. Despite the breakup, Star stated that he and Nathan will always remain close.
Some reports have blamed Nathan for the breakup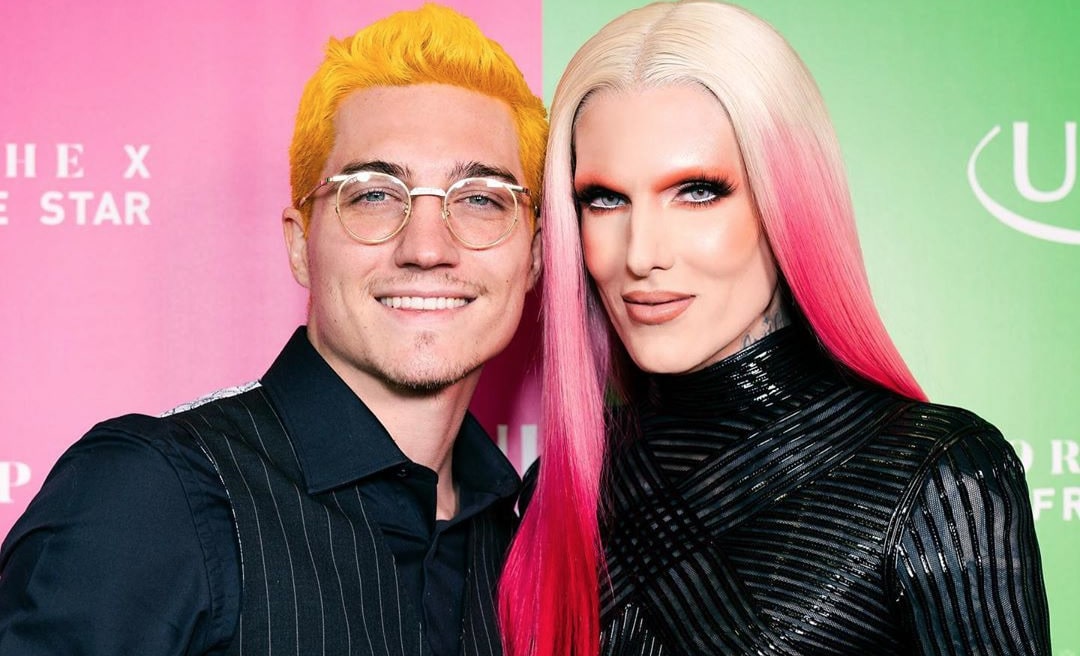 Ever since Star posted the video, multiple rumors have come out concerning why the couple broke up. Some rumors have stated that Nathan was responsible for the breakup. The most widespread rumor stated that Nathan left Star for a woman. Jeffree responded in a deleted tweet;
"Wow. Nate is 10 feet away from me in the kitchen, how can ANYONE make up lies while him and I are both heartbroken and grieving? Truly disgusted by that… but not surprised."
Star later posted another tweet asking the media to stop spreading lies about Nathan. The tweet said: "Nate has been at my house with the dogs all day. Media outlets reporting lies about him: Stop, it's not going to work."
Nathan is yet to comment on the breakup, but it seems like it's going to be a tough year for the pair. He stated in another tweet "The hardest part has been waking up and he's not laying next to me anymore…"