At the 2019 Oscar Awards, Rami Malek was named Best Actor for his role in Bohemian Rhapsody. The win represented an eventful journey for a talented actor who started his career as an actor in 2004.
Rami's first role came in the sitcom Gilmore Girls. Casting director Mara Casey gave Rami the job even though he didn't have an agent. The role opened him up to other minor roles in the shows Medium and Over There. Rami's played his first recurring role when he landed the role of Kenny in The War at Home.
In 2010, he received critical acclaim for his role as Merriell Shelton in the Emmy Award-winning mini-series, The Pacific. After several other supporting roles, Rami earned his breakthrough role as Elliot Anderson in the show Mr. Robot. He plays the role of a brilliant hacker, who unfortunately suffers from anxiety and depression.
There is a lot to tell about Rami's journey to superstardom. However, there is very little about his personal life. Rami has managed to keep prying eyes away from his love life.
Keep reading to find out more about Rami Malek's relationships.
He fell for Lucy Boynton while filming Bohemian Rhapsody.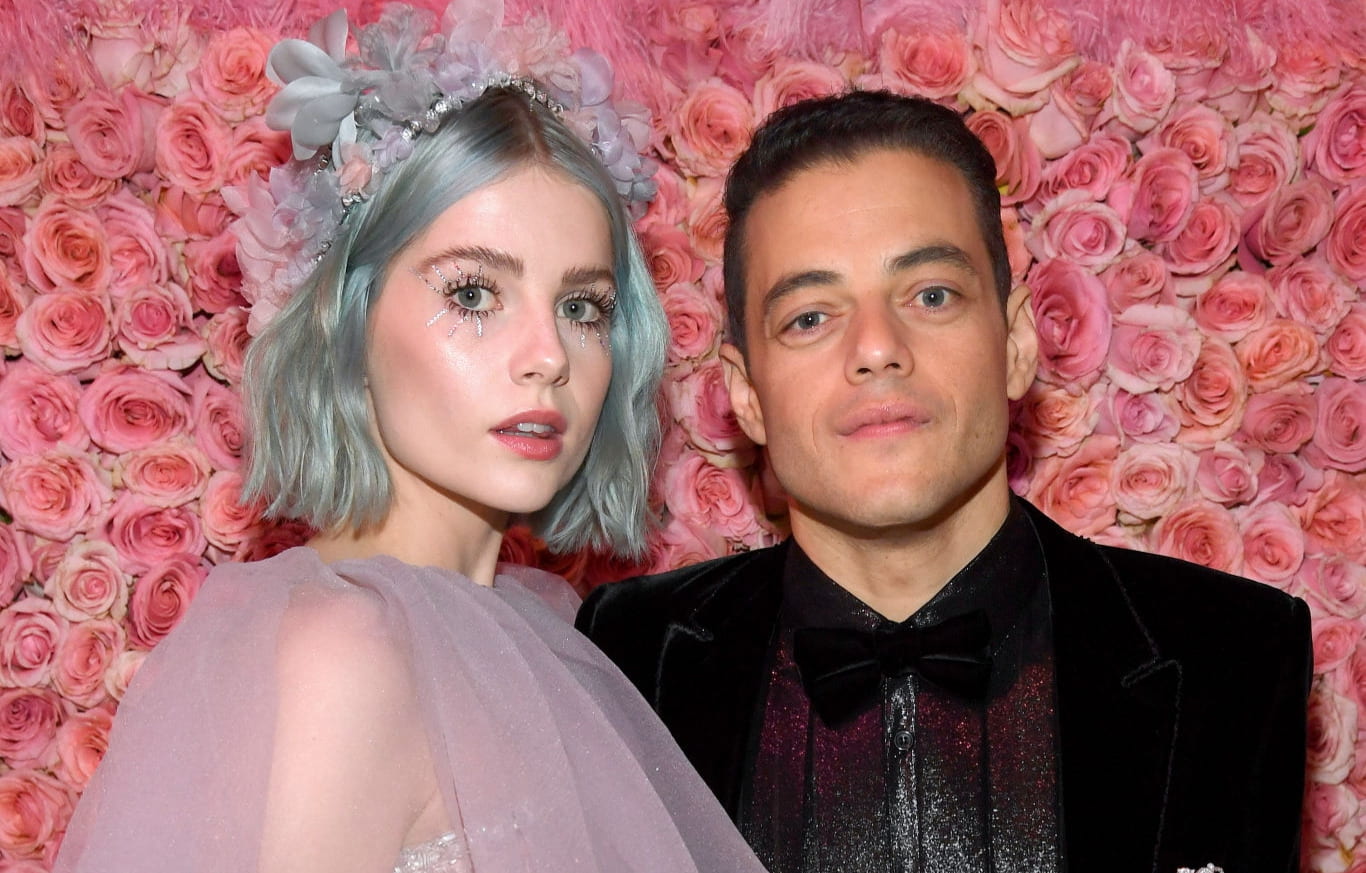 Rami Malek played the role of Freddie Mercury in the hit film Bohemian Rhapsody. Lucy Boynton played the role of Mary Austin, Mercury's love interest in the 70s. Mercury's relationship with Austin inspired Queen's 1975 hit song, Love of My Life.
Rami and Lucy had great chemistry on set, and that is partly because Rami fell for Lucy shortly after they started filming. According to Rami, it became easier for him to act with Lucy because he was felt as though he was expressing his real-life emotions. According to Us Weekly, Rami said;
"I get a lot of love, I get a lot of takes, but there are people who can get their jobs done in just a few takes, in comparison. Actors like Lucy Boynton, who, when I looked into her eyes, I thought, 'Oh, I don't have to act. I don't have to do a thing."
That on-set romance soon turned into a real-life romance when the couple started dating in 2018. Rami and Lucy made their first red carpet appearance when they attended a party for the ALEXACHUNG Fantastic collections. They made a couple of other appearances in public together before a source told Us Weekly that Rami and Malek were dating. The source said;
"They met while filming Bohemian Rhapsody in London. He is so into her. He goes and visits her in London all the time."
Rami and Lucy made more appearances together, but they always kept it professional. They didn't look like a Hollywood couple that had dated for close to a year. Lucy told The Cut that she had to adjust to the added publicity that came with dating Malek;
"I had an interview recently where I was asked such crude and candid questions about my relationship. It kind of forced me to pull way back."
Rami confirmed his relationship with Lucy Boynton at the Palm Springs International Film Festival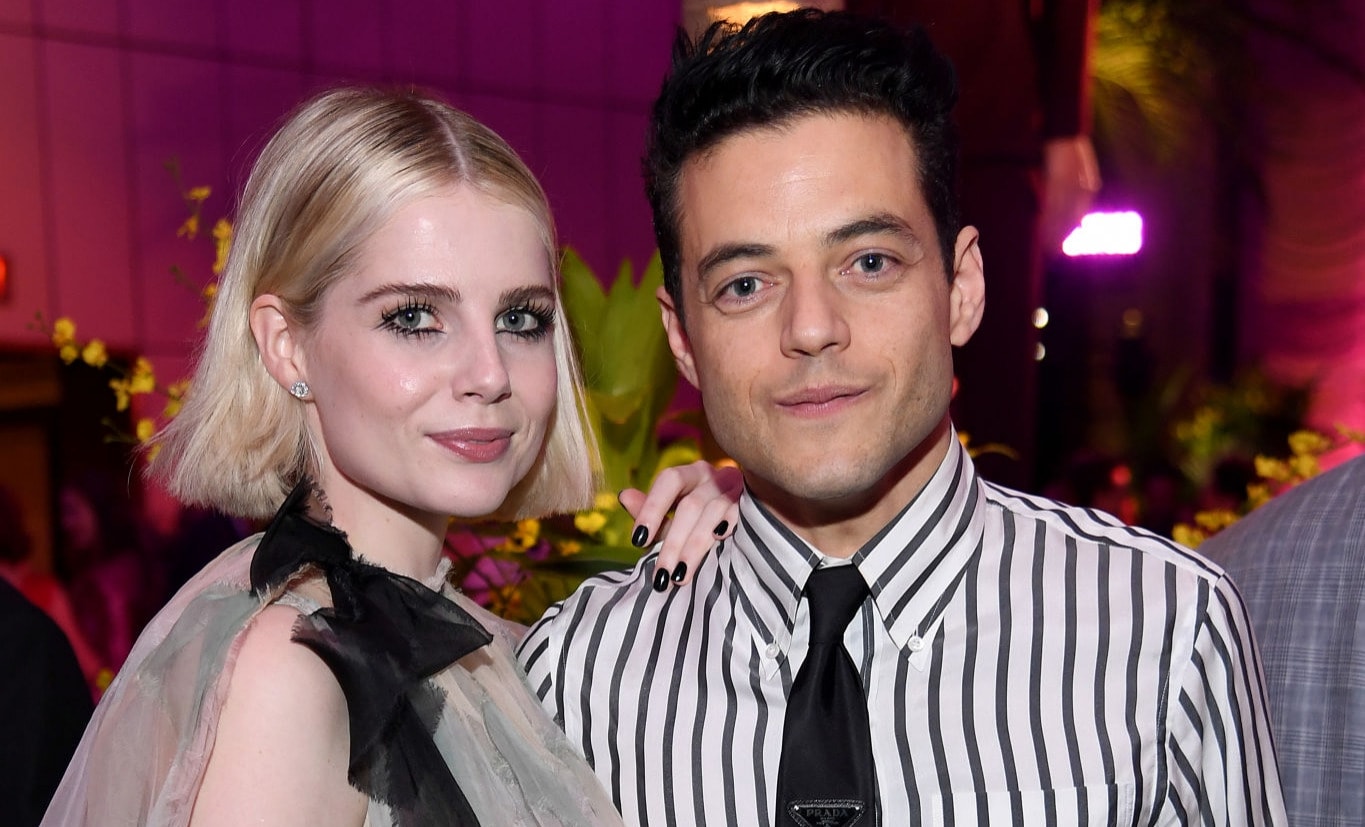 After dating for close to a year, Rami finally confirmed what fans were speculating. As he accepted the Breakthrough Performance award at the Palm Springs International Film Festival, Rami said;
"Thank you, Lucy Boynton. You have been my ally, my love. Thank you so much."
From then on, it looked like the shackles were off. Rami and Lucy began to look more like a couple that had dated for more than a year. They looked very adorable when attended the Critics' Choice Awards while wearing marching pale blue outfits.
The couple appeared together again at numerous awards shows, and at various locations in Los Angeles. Rami and Malek even attended a Lakers basketball game where they had a lot of fun while keeping public displays of affection to a minimum.
The most memorable display of affection by the couple came at the Oscars. When Malek was announced as the best actor, he kissed Lucy before walking on stage to collect his award. He then went on to say the following as he accepted the award;
"Lucy Boynton, you're the heart of this film. You are beyond immensely talented. You have captured my heart. Thank you so much."
Lucy revealed in an interview with The Cut that she remained calm after the kiss thanks to the CBD candies she ate before the ceremony. It was a special moment for her as well as for Rami. Lucy told The Cut;
"Him winning for his performance was like the tip of the iceberg of everything he had done. You kind of forget that there are hundreds of other people in the room."
He was rumored to be dating Mr. Robot co-star Portia Doubleday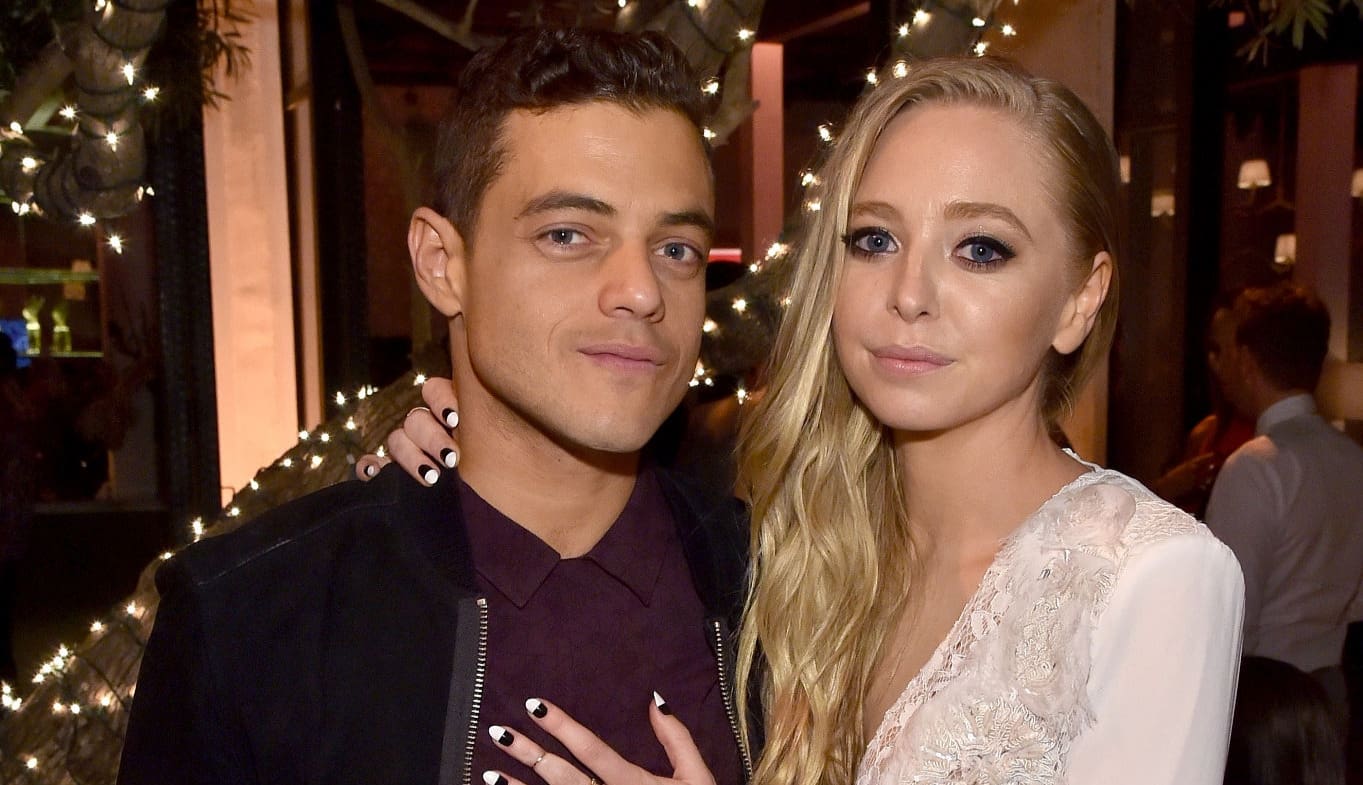 Rumors about a relationship between Rami and Portia began in 2017. Portia posted photos of Rami and herself on Instagram that seemed to suggest that they were a couple. Rami and Portia have great chemistry on screen, and their characters have a romantic connection.
It was difficult to confirm an off-screen relationship, given how secretive Rami is about his love life. However, Portia's Instagram posts featuring Rami began to raise eyebrows. Portia posted a mildly intimate photo of the couple on 8th January 2017.
That photo was enough to get fans talking about a relationship between Portia and Rami. However, there was no official confirmation from either party. The relationship reportedly came to an end when Portia deleted most of Rami's phots from her Instagram feed.
Her decision to delete the photos came at about the time when rumors emerged, claiming that Rami and Lucy Boynton were in a relationship. Why else would Portia delete the photos if nothing was going on between the couple? Rami and Portia never confirmed the relationship, and so we can only assume that it was just a rumor.
He seems to have a thing for his co-stars
Rami Malek seems to enjoy dating his co-stars. He is currently dating Lucy Boynton, his co-star in Bohemian Rhapsody. Rami was also rumored to be in a relationship with Portia Doubleday, his co-star and love interest in Mr. Robot.
In 2012, Rami was rumored to be in a relationship with Twilight co-star Angela Sarafyan. The rumors emerged during the filming of The Twilight Saga: Breaking Dawn – Part 2. Malek played the role of an Egyptian vampire called Benjamin. Angela was Rami's love interest on the show, and she was also part of the Egyptian coven.
Rumors about Rami and Angela's relationship intensified when they appeared together while promoting the film. Pictures of a photoshoot done by Jennifer Rocholl involving Rami and Angela for Nylon magazine also suggested that there was something going on between the couple. However, rumors about the relationship soon died down.
It looks like Rami prefers to pursue relationships with his co-stars. He particularly prefers to pursue relationships with his love interests in films and shows. Quite often, actors do develop feelings for each other, and Rami is not immune. It's turned out pretty well for him, now that he is in a loving relationship with Lucy Boynton.
He was rumored to be gay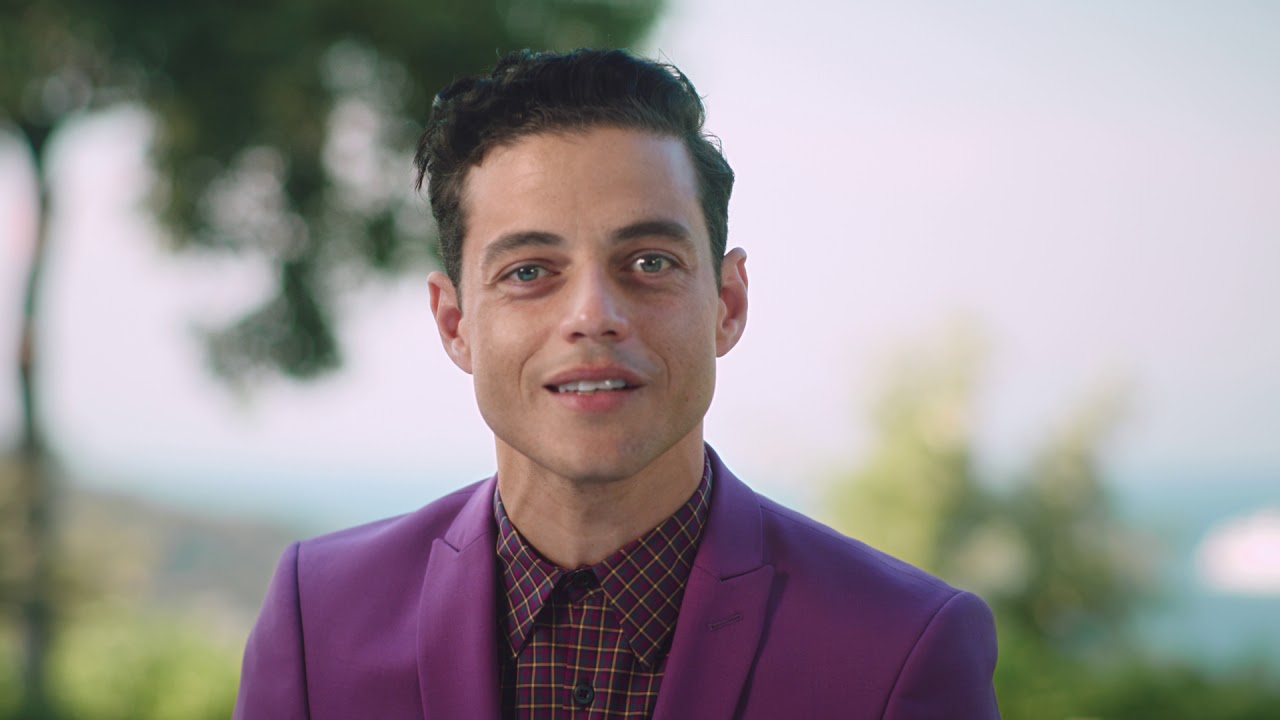 Rami has repeatedly been the subject of rumors suggesting that he might be gay. The rumors usually flare up whenever he plays the role of a gay person on set. The most recent rumors about him being gay emerged when he played the role of Freddie Mercury in Bohemian Rhapsody.
Freddie was bi-sexual, and Rami appreciated what he did for the gay community. Rami told USA Today;
"Freddie Mercury is a gay icon, and he is an icon for all of us. I hope people do not feel that the film does a disservice to the community, and if it were me, I would've loved to have incorporated more."
Earlier rumors claiming that Rami was gay emerged after he played the role of a gay teen on Fox's The War at Home. However, the rumors have all been proven to be inaccurate. Rami doesn't shy away from playing gay roles, but that doesn't mean that he is gay in real life.
He prefers to keep his private life secret
Rami Malek has been in the acting industry for a while, and he has managed to keep the public away from his private life. He rarely talks about his love life in interviews. Rami only recently started opening up when it was confirmed that he was dating Lucy Boynton.
Rami also doesn't give up much on social media. He has three million followers on Instagram, but he has only posted four times. For a celebrity, that is an incredibly low number of posts. The effect of this is that rumors form the bulk of the news about his love life. Rami simply doesn't give anything away. He has made sure that his private life is unhackable.
---