Kyle Kuzma is an American basketball player for the Los Angeles Lakers of the NBA. Kuzma impressed during his time with the Utah Utes and was the 27th overall pick by the Brooklyn Nets in the 2017 draft. Kyle didn't get the chance to play for the Nets as he was traded to the Lakers on draft night.
Kuzma hit the ground running in Los Angeles, playing well enough to earn a spot on the NBA All-Rookie First Team. Kyle has been part of the Lakers' push to win the 2020 NBA Championship. The Lebron-led team is in prime position to pick up the championship as it holds a 2-game lead over Miami Heat.
This piece will look at Kyle Kuzma's parents. Kuzma is biracial, with a black dad and a white mom.
Kuzma's mother Karri quit a promising shot put career to raise Kyle as a single mom in Flint, Michigan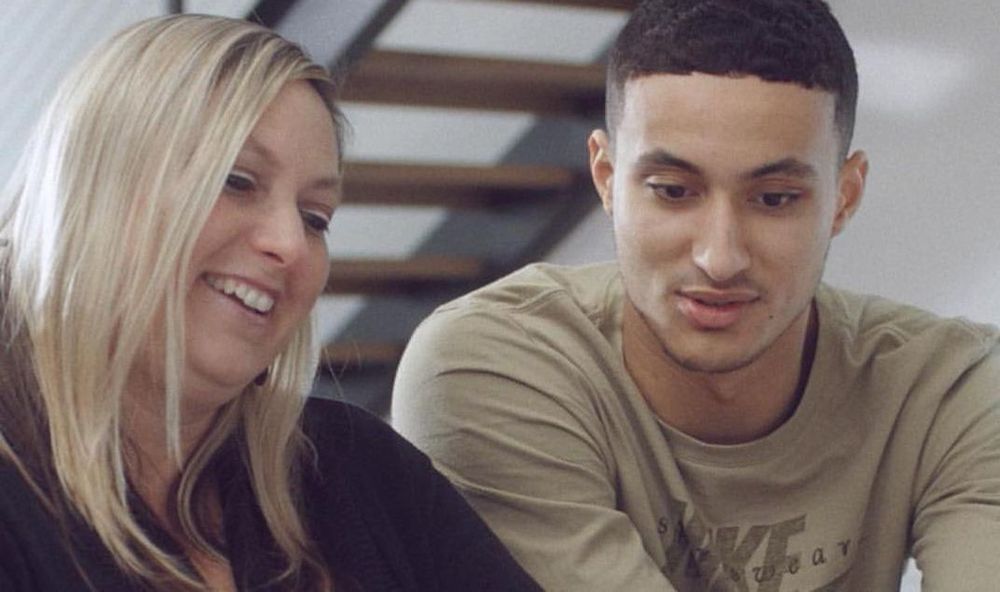 Karri Kuzma showed promise in athletics during her time in high school. She played varsity volleyball and basketball at Otisville Lakeville High School, but she achieved her best results in track and field. She was a two-time Class B state shot put champion and placed second in the discus. Karri planned to continue her career in University, but she got pregnant during her time at Hillsdale College.
Karri decided to move to Flint, Michigan, to raise Kyle as a single mom. Kyle didn't have a luxurious life growing up as Karri struggled to land a permanent job. The fact that she was a college dropout excluded her from high-paying jobs. Karri feels that she could have probably finished her degree, but she has no regrets about the decision she took. She told the Detroit Free Press:
"I have no regrets because raising Kyle was the best decision I ever made. We certainly faced challenges, but I've always had a strong ethic that came from my grandfather and mother and I was not going to let the struggles get the best of us. Kyle learned a lot from our situation and developed the work ethic and determination to go after his dreams."
Basketball served as an escape for Kyle. It took his mind off his family struggles and prevented him from joining gangs. Kyle often told his mom and his peers that he wanted to make it to the NBA. Karri believed in him, and she wasn't surprised when her son joined the Lakers in 2017. Karri is Kyle's biggest fan, and she is always available to offer guidance and support. Kyle told the Detroit Free Press:
"Every game during Summer League, mom was always hitting me up to check on how I was doing and give some motherly advice. She was asking how I felt about how I was playing and telling me to just let everybody see what I can do on the court."
Kyle never met his biological father and he was raised by his step-dad Larry Smith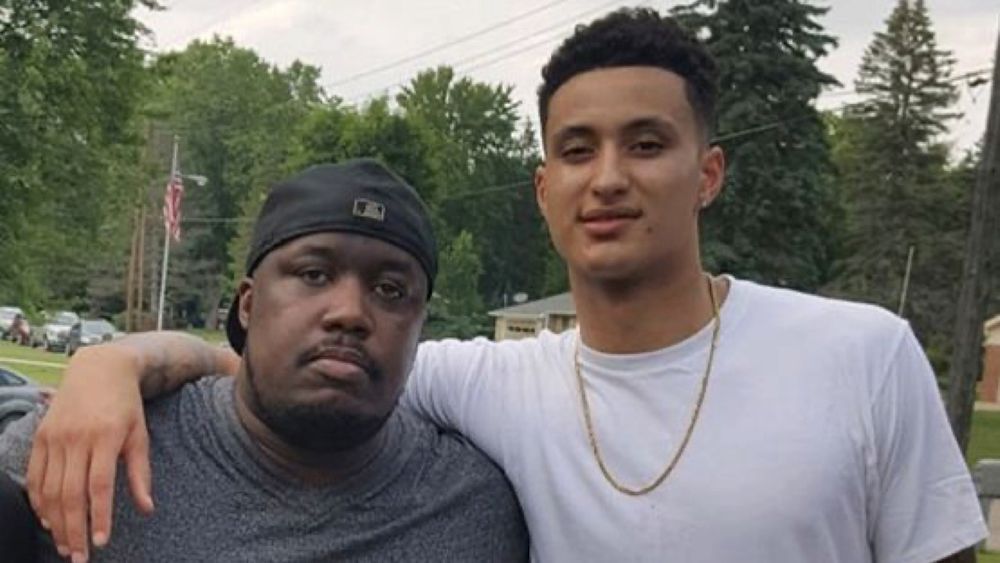 Kyle has no memory of his biological father, but it doesn't affect him at all. Larry Smith, Kyle's step-dad, served as Kyle's father figure as he was growing up. Smith introduced Kyle to basketball by installing a hoop in the family's living room. Kyle told the Detroit Free Press:
"It's not a big deal to me, not knowing my actual father, because I got used to it growing up and (Larry) has been great to me. He was the first person I played basketball with after he and my mom put up a Little Tykes hoop in the living room." Kuzma grew up alongside a half-brother, Andre, and a half-sister, Briana.
---