Paula Jones sparked the sexual harassment accusations avalanche that would tarnish President Bill Clinton's presidency and leave him on the brink of impeachment. Jones filed a sexual harassment suit against President Clinton in May 1994 – a lawsuit that Clinton contested because he was a sitting president, and therefore, immune from litigation. 
However, the US Supreme court disagreed, ruling that a sitting President was not exempt from litigation for an act committed outside public office. The President eventually settled for $850,000 but didn't apologize or admit to Jones' allegations of sexual harassment.
Paula Jones works as a real estate agent in Arkansas, where she settled with her husband, Steven Mark McFadden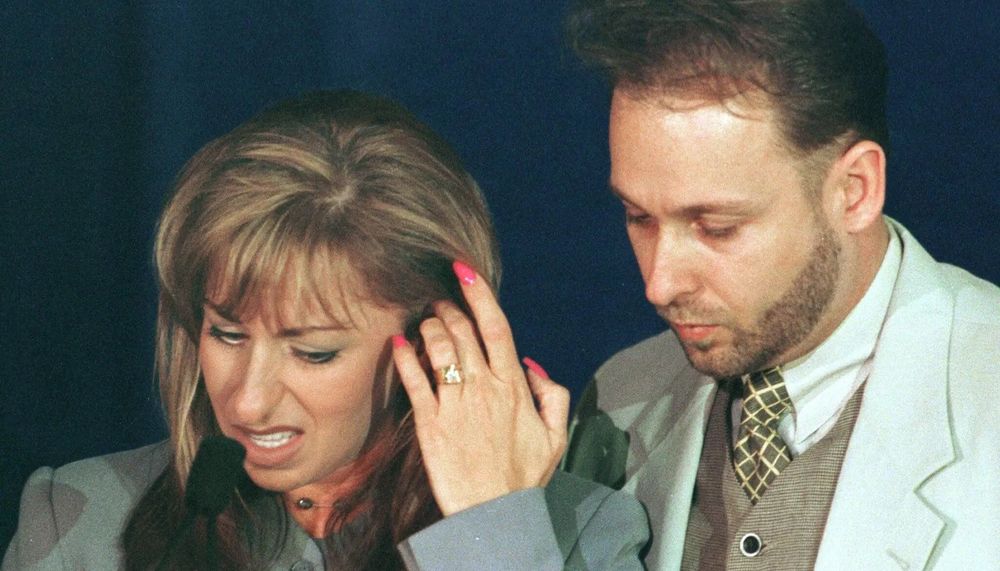 Paula ended up with a fraction of the $850,000 paid by Bill Clinton to settle the case. Strapped for cash, Paula posed nude for Penthouse, a decision that sent her former supporters scampering for the hills.
"I needed the money," Paula told Vanity Fair. "I was going through a separation at the time, a divorce. I had to pay taxes [on earnings from the settlement]. I had to buy a home for me and my boys. The IRS was after me."
Critics accused her of hypocrisy for the nude shoot, but Paula couldn't see the connection between her sexual harassment claims and her decision to pose naked. Desperation fueled her collaboration with Penthouse as her friends and alleged supporters had deserted her.
After the shoot, Jones' former allies further distanced themselves from her. "It was like I was a nobody," Jones lamented. "They just ignored me and dropped me like I was a hot potato." Conservative pundit Ann Coulter provided a particularly scathing assessment of Paula:
"She used to have dignity and nobility and tremendous courage. Now she's just the trailer-park trash they said she was." "It was horrible what she said about me," Jones told Vanity Fair. After her divorce from Steve Jones, the couple settled on a custody agreement for the two sons, Stephen and Preston.
Paula married Steve Mark McFadden in 2001, with whom she shares one son. The couple settled in Arkansas, where Jones works as a real estate agent. After her marriage, Paula dropped in and out of the public eye, with her boxing match against Tonya Harding drawing plenty of publicity.
She told TIME that she doesn't 'want to make a career out of what happened in the scandal." Jones then starred in a comedy about the Clinton-Lewinsky affair. Paula claims that she knows that politicians saw her as a pawn in a bigger game; however, she doesn't seem to mind that role. She appeared in a press conference with President Donald Trump organized to criticize Bill and Hillary Clinton.
Still, Jones claims that a lot about her story hasn't been told and hopes that a publisher will support her desire to write a book about her life. She told Vanity Fair:
"Why are they not interested? I feel like I've got a kind of plague or something. Everybody who's had any kind of scandal or anything ever come in their direction, they eventually end up as a Lifetime movie or they do a book. I have not been allowed to ever do a book."
She didn't like her portrayal in Impeachment: American Crime Story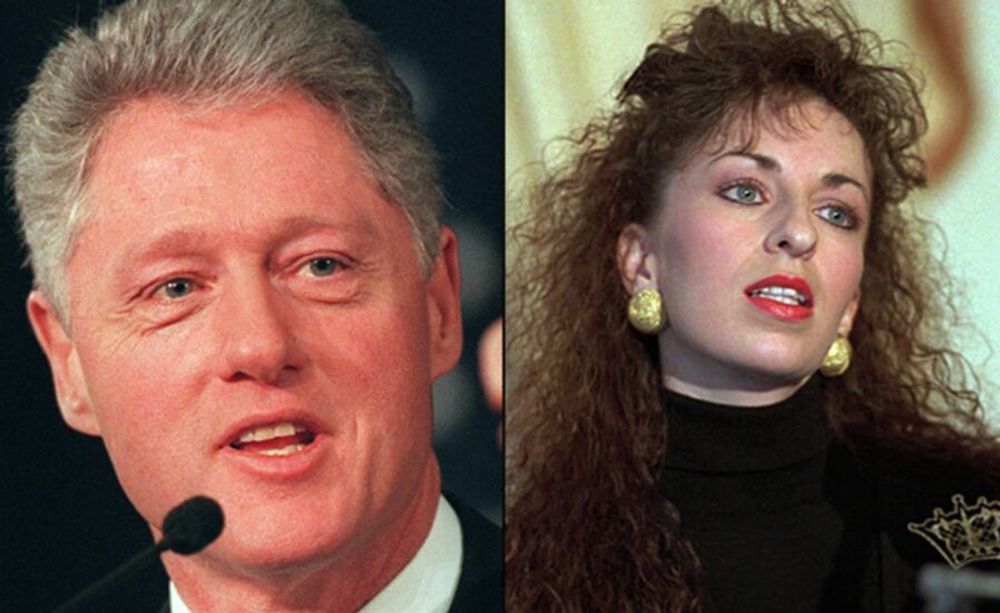 Impeachment details the events that culminated in Bill Clinton's impeachment trial. Annaleigh Ashford portrays Paula Jones in the limited series.
Though Jones claims that Annaleigh nailed her look, she opines that the series got a lot wrong. In an interview with Inside Edition, Jones described her portrayal as 'inaccurate.' "It was almost kind of cartoonish-y. How can you portray somebody accurately if you don't even call them," Paula said.
She claims that Monica Lewinsky, a producer of the series, receives way better treatment, considering her role in the scandal. "It just makes no sense to me," she said. "And it's almost like I have always been shunned and made fun of."
Annaleigh, on the other hand, feels that she got her portrayal of Jones bang on. She did plenty of research into Paula's story and ensured that she perfected Paula's walk and accent. More importantly, Ashford feels that the series told Paula's story right. She told Vulture:
"I feel like there was so much source material that we told her story the best we could, and I would like to believe that we gave great empathy to this woman, and people are seeing a different dimension to her story and her narrative. I think we're giving voice to her piece of the puzzle in a way that hasn't been done before."
Does Annaleigh regret her role in publicizing Monica's affair with President Clinton? No. She feels that it was necessary for her case. She opines that both parties did things they shouldn't have. "So why should I feel bad?" she asked Vanity Fair. "I didn't expose her. Linda Tripp did."
Jones told the publication that she would file the sexual harassment suit again, despite all the trials she faced in its aftermath. She said:
"I was a very, very introverted, shy, quiet, submissive-type person before all this. [In addition,] it has made a lot of key laws. I think it's probably made it a lot better for women in the workplace because of what happened with my case."
Today, Jones sports a changed nose following insistent jokes about her appearance. She got offers from multiple plastic surgeons around the country but opted for a New York one, who also proposed to enhance Paula's boobs – an offer she graciously declined.
"I swear they're mine! I bet you think they're not," Paula teased David Friend of Vanity Fair. "I've even had people squish them [and say,] 'Okay, they're normal – they're real."
---