Kevin De Bruyne's family usually joins him on the pitch to celebrate his triumphs with Manchester City. His kids wear mini versions of his iconic City jersey. KDB is a midfield maestro who's occasionally referred to as a complete footballer.
He is a game-changer who would slot into any midfield in world football without contest. Champions League and international honors have so far alluded him, but he could achieve both by mid-2022.
This piece will look at Kevin De Bruyne's wife, Michele Lacroix. It will also look at his past relationships and the challenges he faced growing up.
He got married to Michele Lacroix in 2017, and they have two sons and a daughter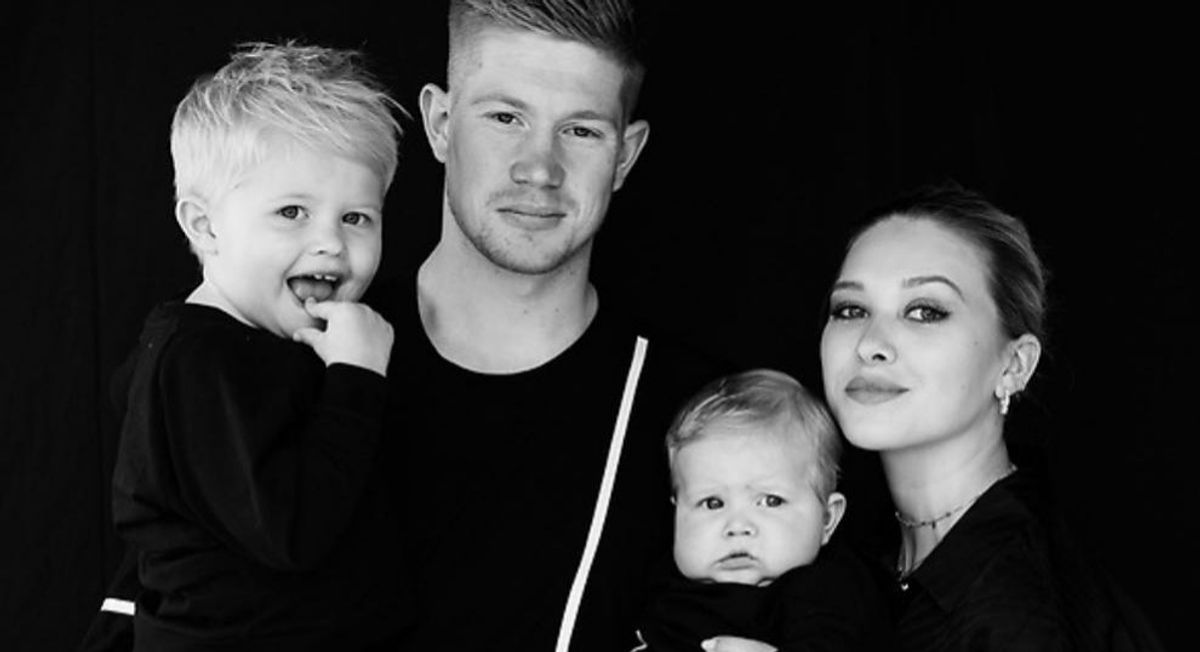 Kevin and Michele started dating sometime in 2014, and in September 2015, Lacroix announced that the couple was expecting a baby boy. The announcement came shortly after Kevin's move from German club Wolfsburg to English side Manchester City. Mason Milan De Bruyne was born on 10th March 2016.
In June 2017, Kevin announced via Instagram that he and Michele had tied the knot. He posted a photo alongside Michele and captioned it, "So proud to call you my wife now!" A year and a few months later, their second son, Rome De Bruyne, was born. It's unclear whether Kevin's sons will follow him into football, but we do know that Mason practices a lot with Raheem Sterling's son.
Raheem is Kevin's teammate at Manchester City, and they are very close friends.
In April 2020, Michele and Kevin announced that they were expecting their third child. Suri De Bruyne arrived in September 2021. "Our little girl is already 1-year-old," Kevin captioned a September 2021 photo of Suri. 
Kevin needed encouragement from a friend to message Michele Lacroix
Kevin met Michele during his loan spell at Werder Bremen. The pair started chatting after a friend noticed that Michele had favorited one of Kevin's tweets. 
De Bruyne and his friend agreed that the girl was attractive. Kevin's friend made the first move for the hesitant De Bruyne. Kevin thought that the girl wouldn't respond, but he allowed the friend to send the message.
"But thankfully, he sent the message for me, and she responded," Kevin wrote on The Players' Tribune. "We got to know each other over text for a few months. It's a lot easier for me once I get to know someone, so after that, I was good."
Kevin effusively praised the mother of his kids for changing his life. He continued:
"She changed my life in so many ways. Honestly, I don't know what I would do without her. She sacrificed everything to move away with me when she was 19 years old, to help me follow my dream. We've been on this journey together. I look up to her, in a way. She got me to come out of my shell with people a lot, and the way she's handled everything is remarkable, really." 
His ex-girlfriend Caroline Lijnen allegedly cheated on him with Real Madrid star Thibaut Courtois
Kevin's ex-girlfriend spoke up about her affair with Thibaut after Kevin wrote a passage about it in his 2014 autobiography Keep it Simple. Caroline revealed that she cheated on Kevin after he'd admitted to cheating on her with one of her best friends. She gave him another chance, but she claims that Kevin was never the same afterwards.
She talked to The Daily Star about the circumstances that led to the affair:
"[I then went to Madrid, and even] Kevin thought that this trip was a good idea. I asked him beforehand. But then something happened that should never have happened. That evening, Thibaut offered me what I had not received during a three-year relationship with Kevin. With Thibaut, I could talk about anything and everything and he even prepared me a delicious meal. Kevin never did it for me."
The affair happened when both Kevin and Thibaut were playing for Chelsea. The two players seem to have reconciled, and they regularly line up together for the Belgium national football team.
Kevin was rejected by his foster family early on in his career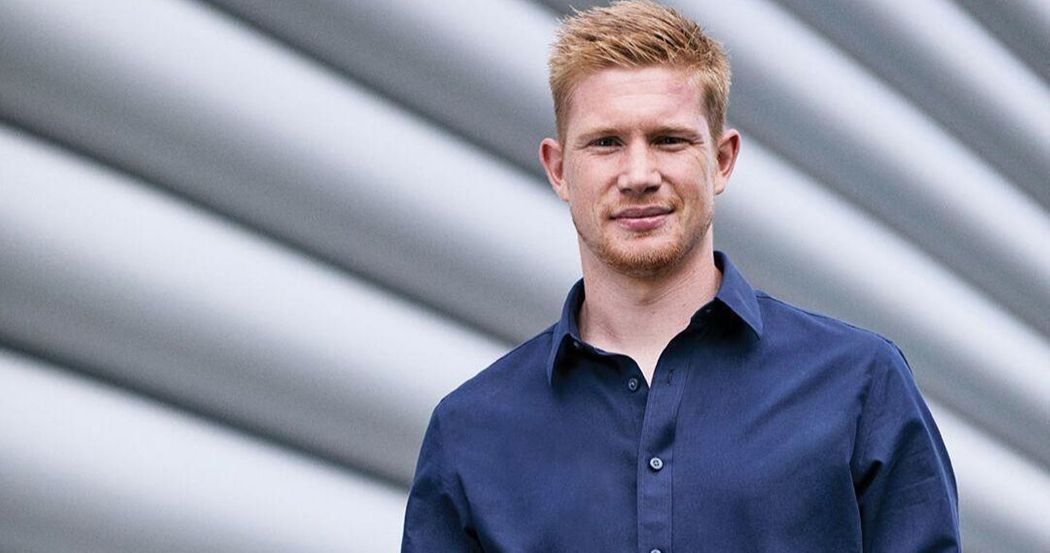 Kevin started his football career at a Belgian club called Genk. He was placed with a foster family for 12 months as he trained and completed his education. At the time, he was a shy 15 year old, and he was doing well in school and at home. At the end of the year, he said goodbye to his foster parents, and they told him that they were happy to have him back after the summer break.
However, when Kevin got home, he found his mother crying. Kevin told The Sun:
"And my mother said the words that probably shaped my whole life. She said: 'They don't want you to come back. The foster family don't want you there anymore… Because of who you are. They said you're too quiet…' One thing really stuck with me. 'Because of who you are.' The words kept repeating in my head."
This set-back fueled Kevin's hunger for success. He quickly moved up the ranks at Genk, and within two months he was in the first team. He continued telling The Sun:
"It's funny to see the change in how people treat you in football when you're doing well. One day, the foster parents actually showed up at the club, and the woman came up to me like everything was a big misunderstanding. Maybe I should've found it funny, but at the time it wasn't funny to me. They had really hurt me. So I said, 'No. You threw me in the garbage. Now I'm doing well and you want me back?' In the end, I should have just said thank you. That experience was the fuel for my career."
---