Kate McKinnon is an American actress famous for her celebrity work on Saturday Night Live and The Big Gay Sketch Show. Out of her eight Primetime Emmy Award nominations, Kate has won two. In 2016 and 2017, she won the Emmy Award for Outstanding Supporting Actress in a Comedy Series.
There is seemingly no celebrity impression beyond Kate's talent. She has done singers, actors, talk-show hosts, politicians, Supreme Court judges, and controversial public figures such as Rudy Guiliani. McKinnon has also appeared in films such as The Spy Who Dumped Me, Ghostbusters, and Office Christmas Party.
This piece will look at Kate's sexuality and dating life. Kate McKinnon is dating actress Jackie Abbott.
Kate McKinnon is in a secretive relationship with her girlfriend Jackie Abbott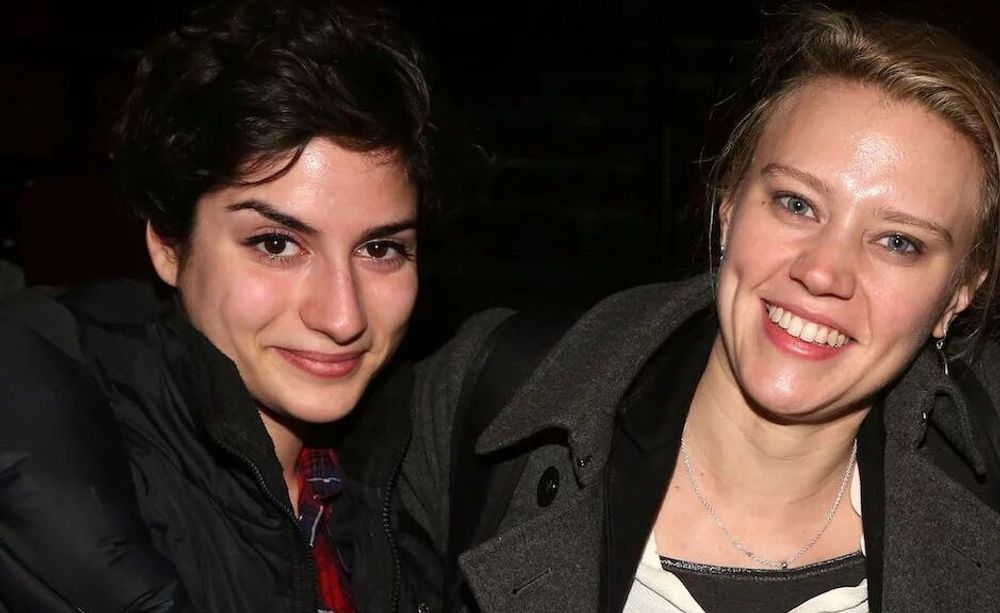 We probably wouldn't have learned about Kate's relationship with Jackie Abbott were it not for Michelle Visage's September 2017 Instagram post. She wrote the following alongside a photo featuring Kate and Jackie: "I have SUCH a crush on #KATEMCKINNON SO HAPPY SHE WON!!! Her girlfriend Jackie was just as lovely as she is!!"
Kate and Abbott have a very private relationship, and even though they accompany each other to award shows, they rarely pack the PDA for the cameras. McKinnon is not on social media, and Abbott dedicates her Instagram page to modeling shots. Kate has faced some criticism for being so secretive but won't change a stance she's held onto since her 20s. She told GQ:
"I just… I decided in my mid-20s that I didn't feel comfortable sharing personal details like I had in the previous few years. And I just have run with that ever since."
Kate credited Ellen DeGeneres for helping her comes to terms with her sexuality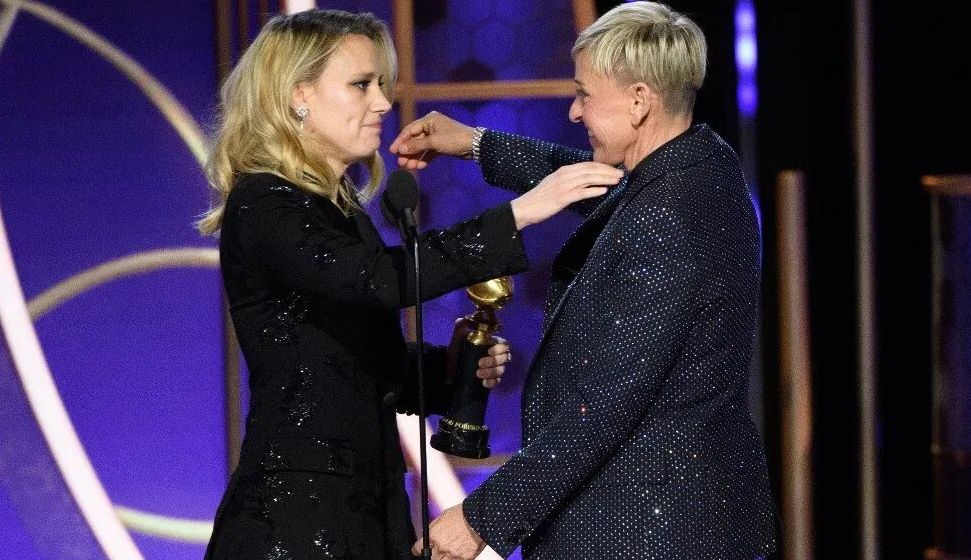 In early 2020, Kate McKinnon offered one of the most touching moments of the Golden Globes. As she presented Ellen DeGeneres with the Carol Burnett Award for Achievement, Kate told the story of how Ellen helped her come to terms with her sexuality by coming out in 1997. "And the only thing that made it less scary was seeing Ellen on TV," Kate said.
Ellen came out during a 1997 episode of her sitcom Ellen. At the time, coming out was quite a risky thing to do. Kate explained:
"She risked her entire life and her entire career in order to tell the truth, and she suffered greatly for it. Of course, attitudes change, but only because brave people like Ellen jump into the fire to make them change."
DeGeneres' confession about her sexuality gave strength to people like McKinnon to take pride in themselves. McKinnon continued: "If I hadn't seen her on TV, I would've thought, 'I could never be on TV, they don't let LGBTQ people on TV,' and more on that, I would've gone on thinking that I was an alien and that I maybe didn't have a right to be here. So thank you, Ellen, for giving me a shot at a good life."
Kate and controversial columnist Bari Weiss dated during their time at Columbia University
Kate McKinnon and Bari Weiss dated on and off during their time as undergraduates at Columbia University. The pair maintain a friendship.
Bari is as open about her sexuality as Kate is. She told Vanity Fair: "I've been in love with both men and women. I don't trade on my sexual identity in that way for political points. I think that's lame and it's not my style."
---