Nic Kerdiles, a former NHL player who gained fame for his relationship with reality star Savannah Chrisley, died in the early hours of 23rd September 2023. Reports claim that Nic drove his motorcycle into the driver's side of a BMW, sustaining injuries. Nic was pronounced dead at Vanderbilt University Medical Center. 
Nic Kerdiles' mother, Nathalie, is French-Canadian; his father, Michel, is French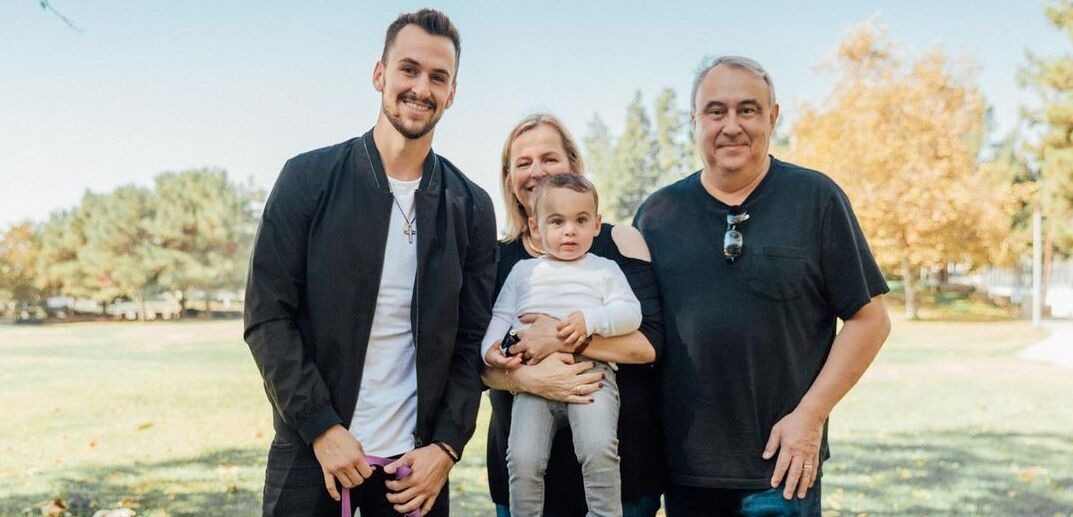 Nic Kerdiles was born on 11th January 1994 to Nathalie De Larminat-Kerdiles and Michel Kerdiles in Dallas, Texas. Nathalie, a French-Canadian native of Montreal, met Michel, a Frenchman, while studying at the European Business School. 
Nathalie and Michel married and had two daughters, Mailys and Marine, in France. Michel's career forced the family's move from France to Dallas, Texas, where Nic was born. Soon afterward, the Kerdiles family relocated to Anaheim, California. 
Nic was fluent in French and maintained ties with his extended family in Montreal and Paris. The family spent many summers in Brittany, France, allowing the kids to sharpen their French and build bonds with their kin. When Nic played for the U.S. under-18 team in the Czech Republic, some of his father's relatives traveled from France to cheer him on.
Nathalie and Michel supported Nic's dream of becoming a professional hockey player
Nic fell in love with roller hockey while watching a neighborhood boy play the game on his driveway. He joined in, growing his game rapidly. At age 8, he asked his parents to allow him to play on the ice. Nic joined the Los Angeles Kings' program and played there until his selection by the U.S. National Team Development Program in October 2009.
The selection made Nic realize that he could turn his passion into a career. The Kerdiles family recognized that Nic had star potential and decided to support his dreams. Michel told ESPN that Nic's ice hockey career brought the family closer. "You do have to fall in love with the game, or you hate it," Michel stated. "You have to because it becomes really a big part of your life. It's made everyone love each other a little more."
Joining the U.S. National Team Development Program forced Nic to move in with another family in Ann Arbor, Michigan. Nathalie told ESPN that she knew Nic would cope with the change brilliantly. She said, "We had 10 months to prepare for it but you're never really prepared. But he's very mature. He's always been very mature. We knew he'd do well."
Michel acknowledged that Nic sacrificed a lot – participation in other sports, social events, and friendships – to advance his career. He considered Nic's drafting into the NHL by the Anaheim Ducks as a fitting reward for his sacrifices. "I think we're very proud because Nic gave up so much," Michel said. Nathalie added:
"And we feel like we're part of that team. It means everything [to be here] because we know this is what his dream is. We never thought he'd get here. We're just so happy for him that he's got this opportunity."
---