Marylin Monroe was the quintessential All-American bombshell: white, beautiful, blonde, and prodigiously talented. Why, then, would Ana de Armas, a Latina actress, star as Marilyn in a film about Monroe's life? Surely, there are plenty of white American actresses suited for the role?
Ana de Armas does a brilliant job playing Monroe, with her performance rightly generating Oscar buzz. Our interest lies not in her acting but in her casting.
Andrew Dominik, Blonde's director, may have selected Ana de Armas for the role as a sly means of highlighting Marilyn Monroe's Mexican heritage.
Marilyn's mother, Gladys Baker, was born in Mexico to white parents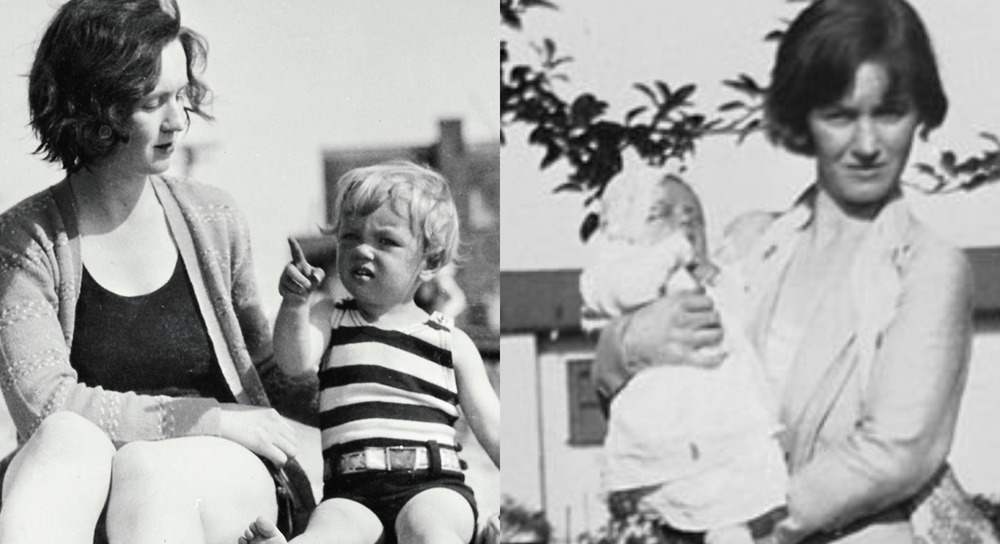 In the 1890s, a severe drought hit the Midwest, forcing American families to travel south to Mexico. Otis Elmer Monroe, Marilyn's grandfather, hailed from Indianapolis, Indiana; Della Mae Hogan, Marilyn's grandfather, hailed from Bentonville, Arkansas.
Otis and Della settled in the present-day Piedras Negras, Mexico, a town across the border from Eagle Pass, Texas. In the 1890s, Piedras Negras was known as Porfirio Diaz.
The family learned ranching and farming from the Mexican hosts and integrated Mexican culture into their lives. Otis supplemented his income by working as a painter for a railroad in Porfirio Diaz.
Otis and Della welcomed Gladys Pearl in 1902, a year before they returned to America. In 1903, the family settled in Los Angeles, where Otis worked for the Pacific Electric Railway Company. However, the Monroes didn't abandon the Latina culture – Gladys grew up learning Spanish and English.
Marilyn Monroe was born to Gladys Pearl and Charles Stanley Gifford on 1st June 1926. Gifford was a white man from Newport County, Rhode Island. Gladys had Latina roots but had white ethnicity.
Therefore, despite Marilyn's mother growing up surrounded by Latina culture, she was white – and so was Marilyn Monroe.
Monroe embraced her Mexican heritage later in her career
During Monroe's time, white Americans, who made up nearly 90% of the population, had little patience for diversity in Hollywood – or anywhere else, really. Hollywood responded by modifying the identities of performers to match viewer demands. For instance, ethnic-sounding names were changed to sound American.
If Monroe wanted success, she had to hide her Mexican roots. Publicly, Marilyn suppressed her Latino identity but secretly took up Spanish lessons. Studio executives worried she might speak Spanish during a trip to Mexico, ruining the 'California Girl' facade they'd created for her.
In 1955, Monroe formed Marilyn Monroe Productions to manage her career. Free from the demands of Hollywood's executives, Marilyn set her sights south of the border and openly started embracing her Mexican roots.
She frequented entertainment joints in Mexico's border cities alongside celebrities like Dean Martin and Frank Sinatra. In February 1962, Monroe visited Mexico City and dined on tacos as mariachis serenaded her.
Monroe climbed to the summit of the Pyramid of the Sun and told a reporter at the Continental Hotel in Spanish that she was open to falling in love with a Mexican. True to her word, Marilyn embarked on a whirlwind romance with writer and producer Jose Bolanos.
In her final photoshoot, Marilyn wore a sweater she'd purchased during her trip to Mexico City. Authorities found the sweater draped over furniture she'd imported from Mexico to Los Angeles.
Monroe's grandfather hailed from the Scottish Munro clan
According to an August 2019 report by The Scotsman, Monroe's grandfather, Otis Elmer Monroe, hailed from the Scottish Munro clan. The outlet claimed Otis could trace his line back to John Munro, 'a prisoner of war exiled to America after the Battle of Worcester during the English Civil War in 1651.'
The Scotsman reported that the Clan Munro DNA project had proved that Marilyn's forefathers originated from the Moray village of Edinkillie, near Forres. 
Read Next: How did Marilyn Monroe's mom die: Her tragic death detailed
---