Over a career spanning seven decades, Maggie Smith has appeared in countless productions and collected innumerable awards. Smith represents British acting royalty and has sealed her place among global acting greats. Smith is one of the few actresses to have won the Triple Crown of Acting (an Emmy, Oscar, and a Tony).
Just when we thought that she was retiring from acting, Maggie proved that she was far from done by playing Violet Crawley, Dowager Countess of Grantham, in Downton Abbey. Her much-lauded performances earned her three Emmys, a Golden Globe, and a Screen Actors Guild Award.
Maggie Smith is alive and working on the upcoming Downton Abbey film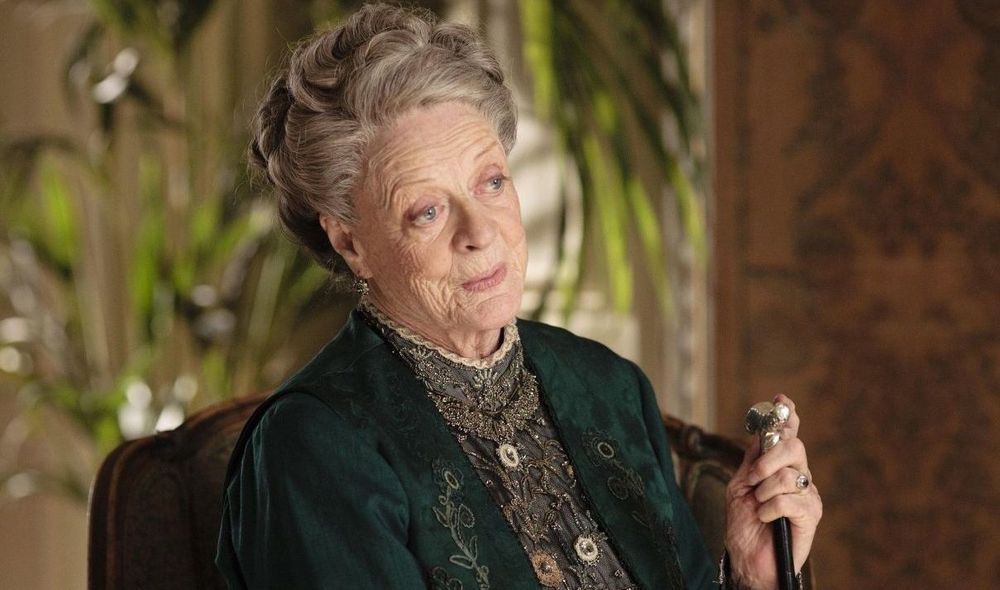 Maggie Smith is alive and showing no signs of slowing down. She is currently filming the upcoming Downton Abbey film titled A New Era. The film is slated for release in March 2022. 
Smith never thought she would appear in the Downton Abbey films. She opined that the Dowager Countess would be too old for her character to remain relevant in the movie. Maggie told British Film Institute that she suggested that the film start with the Countess' burial:
"I was firmly convinced it would start with the funeral. I could croak it. I would just start with the body. But I don't know."
Maggie eventually agreed to star in the film, but as it ended, the Countess suggested that she might not be around for the sequel. "I may not have long to live," the Countess replied to an inquiry by Lady Mary about the purpose behind her trip to London.
"It won't be too quick, but of course you can never get a London doctor to be precise." The London doctor must have delivered good news as the Countess will appear in A New Era.
However, the film's writer, Julian Fellowes, suggested in an interview with Empire that the film might be Violet Crawley's last hurrah. He said:
"We should remember that at the end of the film, Maggie was by no means dead. You imagine Violet is on her way out, but that decision hasn't been reached."
Before Downton Abbey: A New Era premiere's, we will see Maggie Smith on A Boy Called Christmas. The festive season film was adapted from a children's book by Matt Haigh with the same name.
Maggie's representatives debunked the internet rumor claiming that she was dead
Unfortunately, death hoaxes have become increasingly common as people explore bizarre ways to gain internet fame.
In late August 2021, a Facebook page claimed that Maggie Smith had passed away. "At about 11 a.m. ET on Tuesday (August 24, 2021), our beloved actress Maggie Smith passed away," the post read. "She will be missed but not forgotten."
Maggie's representatives swiftly debunked the death rumors. "She joins a long list of celebrities who have been victimized by this hoax," the reps said. "She's still alive and well."
Maggie enjoys a quiet life in a little town called Pulborough in West Sussex in her free time. She is one of the over 5,000 people that live in the tiny, picturesque village.
She lives in a 15th-century red brick house she purchased with her late husband, Beverley Cross, in 1981. The property features a vineyard, a horse stable, and an orchard, much like the manor in Downtown Abbey.
As famous as Maggie Smith is, she rarely gets recognized in her hometown. In an interview with Graham Norton, she spoke of one encounter with a fan who couldn't place where he'd seen her. She said:
"Funnily enough I was in Waitrose in Storrington and a little boy was at the checkout with his mother and kept looking at me. He kept looking at me and looking at me and I said, ''Can I help you?' and he said, 'It's alright it will come to me in a minute.' I thought it was so sweet."
---