Evan Peters is an American actor known for playing multiple roles in the anthology series American Horror Story. Peters also played Stan Bowes in the drama series Pose and Quicksilver in the X-men film series and the miniseries WandaVision. Peters' acting debut came in the 2004 film Clipping Adam before starring in ABC's science-fiction series Invasion.
Peters supplemented guest appearances in shows such as The Mentalist, Monk, The Office, and In Plain Sight with multiple appearances in national commercials. He also landed supporting roles in several films, including Kick-Ass, An American Crime, and Gardens of the Night.
This piece will look at Evan Peters' love life. Evan Peters is currently single.
Evan Peters is reportedly single after breaking up with Halsey in March 2020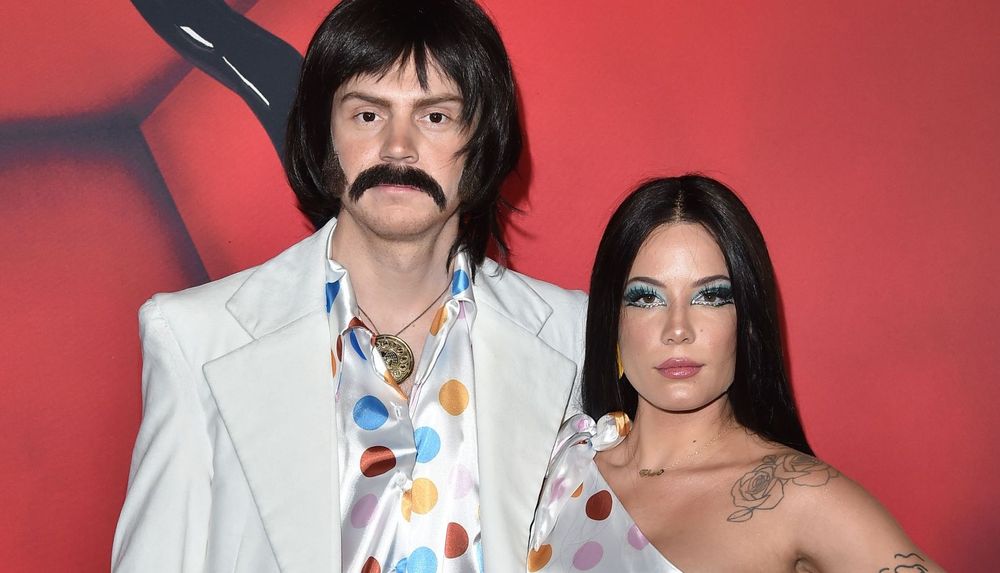 Evan Peters is reportedly single after breaking up with singer Halsey. There are no reports regarding who he might be dating, and his inactivity on social media fuels speculation that he is single.
Peters and Halsey confirmed that they were dating in mid-2019. They attended an event for American Horror Story and celebrated Halloween together. Halsey also referred to Evan as her boyfriend in an October 2019 interview in The Ellen DeGeneres Show.
Rumors of a breakup surfaced after the couple's public appearances dried up. In March 2020, Halsey confirmed the rumors by deleting all photos of Evan from her Instagram page. It's unclear why the couple broke up, but Evan's support of the police at the height of the Black Lives Matter protests might have something to do with it.
In mid-2020, Evan retweeted a video of a person cheering on police chasing down protestors. Peters apologized and deleted the post, but Twitter users had already saved receipts of his retweet. Referencing one of the screenshots, one user wrote: "@Evan_Peters is this why Halsey broke up with you." Halsey responded by liking the tweet. It seems like Evan and Halsey aren't on good terms.
Evan was engaged to ex-fiancée Emma Roberts for two years before calling off the engagement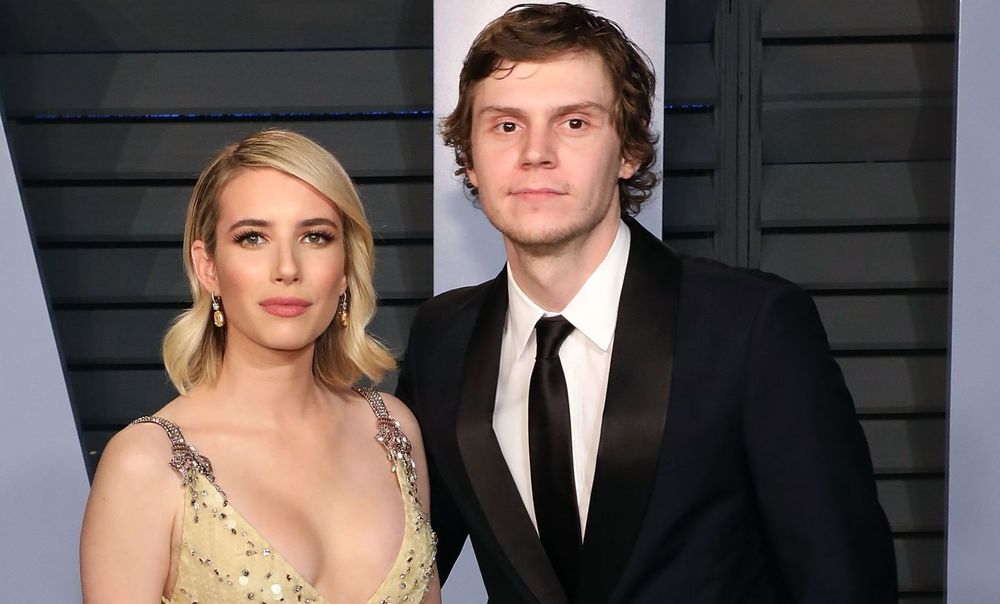 Emma Roberts and Evan Peters met on the set of the film Adult World in 2012, and started dating in early 2013. The couple's relationship hit the headlines in July 2013 after Emma was arrested for injuring Evan. The assault followed a heated argument the couple had while staying in a hotel in Canada.
Police arrested Roberts because Evan had visible injuries on his face. "It was an unfortunate incident and misunderstanding," the couple's rep told Us Weekly. Evan declined to file charges, and Emma was released after questioning. The altercation didn't affect the couple's relationship. "They will not break up," a source told Us Weekly. "When they are good, they are crazy in love."
The couple confirmed their engagement in March 2014. The relationship flew under the radar for a while before the couple announced that they'd called off their engagement in June 2015 but had remained friends. "They have so many great memories together but couldn't make it work in the end," an insider told Just Jared. "The breakup was amicable – there was no drama whatsoever."
Three months later, they were spotted holding hands, and they reportedly spent New Year's 2016 together in Malibu, California. The couple ended their relationship for good in early 2019. In a subsequent interview with Cosmopolitan, Emma discussed the breakup. She didn't mention Evan by name, but it's pretty clear that she was referring to him when she said:
"I think no matter who you are or what you do or wherever in the world you are, anything ending is hard. Losing something is hard."
Evan was in a low-key one-year relationship with model Pixie Geldof
Pixie Geldof and Evan started dating in 2010. Reports about their relationship surfaced after they were spotted kissing at Coachella. The couple's low-key romance ended in 2011.
Evan is also rumored to have dated American Horror Story co-star Alex Breckenridge from 2007 to 2010. Neither party has addressed the rumor.
---