Madison Keys' has experienced plenty of success on the tennis court, but a major title has so far eluded her. She's made it to the semifinals of several Open tournaments and the final of the 2017 US Open, but she's yet to lift a major. Keys hopes that her Open tournament drought will end at the 2022 Australian Open.
Keys has made it to the semifinals, where she'll face current World No. 1 Ashleigh Barty, who hasn't dropped a set all tournament. Madison is also on an impressive winning run, so it promises to be a tight contest.
Madison Keys' parents will be cheering her on as she pursues glory down under.
Madison's parents' careers as lawyers helped sponsor her early tennis career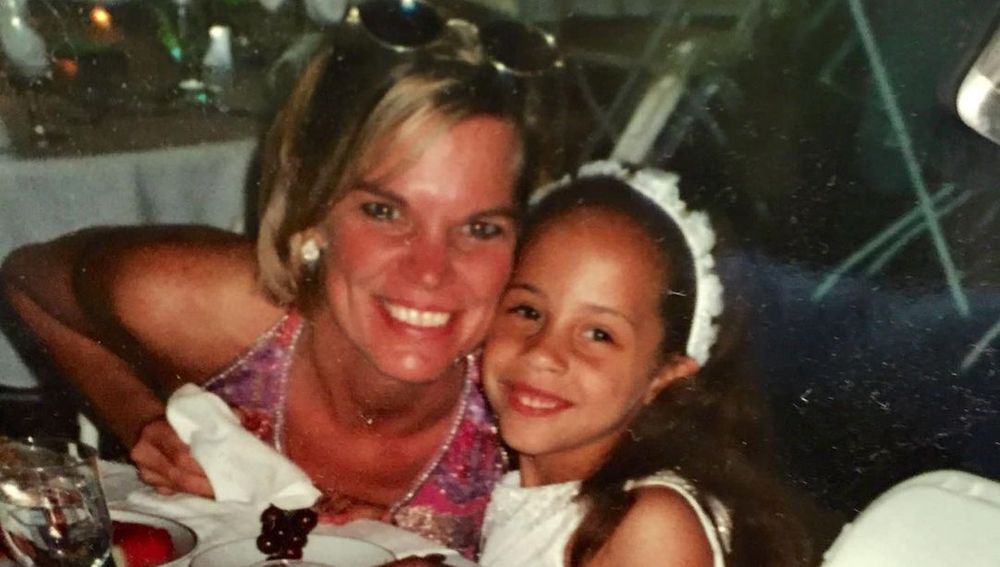 Madison Keys was born on 17th February 1995 in Rock Island, Illinois, to Christine and Rick Keys. Rick was a star basketball player at Augustana College, but he chose a legal career over sports. Christine was also an attorney, but she retired to support Madison's tennis career.
Keys' interest in tennis sparked after she loved Venus Williams' attire at Wimbledon. The then-4-year-old begged her parents for the white dress. Christine and Rick replied that if she wanted the dress, she'd have to accept a racket as well.
Madison was the only one of her siblings that played tennis – her sisters Sydney, Montana, and Hunter showed no interest in tennis. Keys wiped out the competition at local clinics, so her parents sought a more challenging environment for her.
Shortly after they arrived at the Evert Academy, Madison said she felt right at home. "This was obviously a big moment because she knew she belonged with these talented young stars," Rick told Vavel. Unfortunately, the Evert Academy is in Florida, nearly 1000 miles away from Illinois.
Every professional Rick and Christine talked to insisted that Madison needed training at Evert if she wanted to make pro. "If we stayed in Illinois the dream would die," Rick told Vavel. "There was no looking back."
Madison's parents found a place near Evert academy to settle the family. "[We] made arrangement to move the kids there and still maintain a place in Rock Island to take care of business," Rick said.
Christine quit her job in Illinois to take care of the family in Florida. Meanwhile, Rick remained in Illinois to keep his business alive. He explained:
"I have to take care of business here [Rock Island], which was something Christine and I used to do together. Her role in Florida was mother, chauffeur, cook, support team, school etc. Mostly on her own. We both had to make sacrifices and take on significant roles to make it work."
The funds needed to sponsor Madison's junior career shocked Rick and Christie. "You always hear people talk about how we're not getting the athletes into the sport, but no one ever steps up and says that money has a hell of a lot to do with it," Rick told The New York Times.
Madison's parents believe that their daughter's happiness matters more than results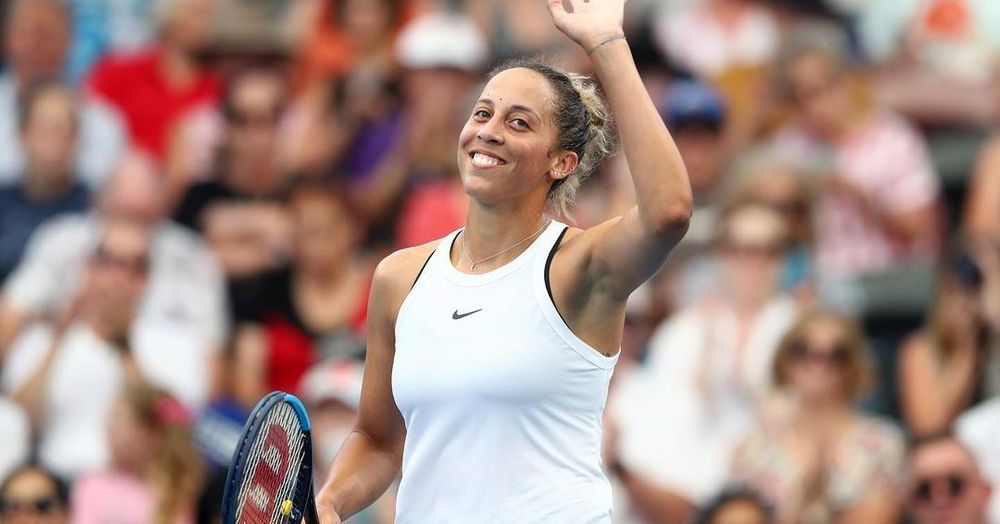 Rick's business in Rock Island prevented him from spending time with his daughters. "I am a family man and it was hard to be away from my loved ones as much as I was," Rick said. However, Madison's rapid progress mitigated some of the pain.
The pressures of young professional careers have been well documented in recent years. We hear stories of young sports stars so fixated on career progression that they miss out on being kids.
Rick told Vavel that Madison missed nothing: she developed her skills while enjoying life with her friends. He explained:
"It's absolutely critical to have fun. Madison has been traveling the world since a very young age, staying in the best hotels spending time with her best friends all while developing amazing skills and getting a good education. It's an amazing life, one that I would have never wanted to depriver her of."
Parents of young stars often – and perhaps inadvertently – pressure their kids to produce results. Madison may have felt a stronger urge to perform after seeing her parents sacrifice a lot to move to Florida.
Rick told Vavel that they made Keys understand that happiness mattered more than results. He said: "Whatever you do has to be sustainable. If you are too hard on your kids, you bully them out of the sport. It's a long journey, and it's got to be enjoyable, or the flame will fade away."
Even now that Madison is a top tennis player, her happiness matters more than success. "I'm ecstatic to see Madison winning WTA tournaments and beating the world's best, but I'm most satisfied to see that she is happy," Rick added.
Keys' mother is proud of the work Madison's doing with Fearlessly Girl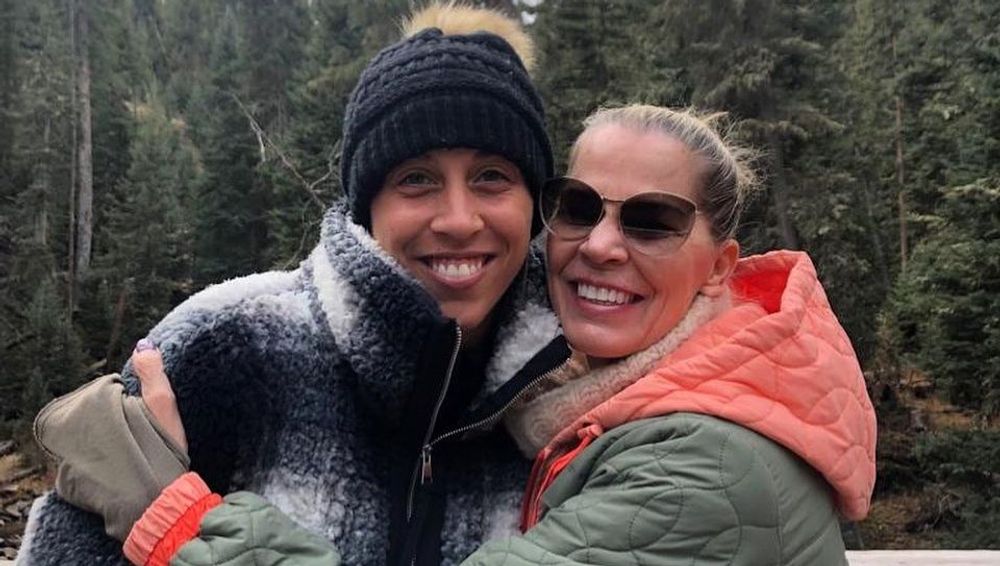 "Madison has always given back," her father says. "Whether she is traveling the world or here at home, she is always involved in something that will better contribute to a better environment."
One of the ways Madison gives back is through Fearlessly Girl. The organization is 'committed to helping girls boost confidence, be kinder to themselves & others, and fearlessly take the lead in their lives, schools & communities.'
Keys joined the initiative after experiencing abuse online, including racial hate. Madison has a black dad and white mom, but racial identity doesn't matter to her. "I don't really identify myself as white or African-American," Keys told The New York Times. "I'm just me. I'm Madison."
In a 2018 Mother's Day interview, Christine told Madison that she's proud of Madison's ability to turn online hate into a positive venture like Fearlessly Girl. Christine said:
"As ugly as that [online hate] was, it grew into the Fearlessly Girl passion that you have. You are special in that you appreciate the ability and the platform you have to speak out on it. It's probably one of the proudest things that you've done. It's how you've given girls a voice and helped them understand that it's just not them."
---