Denise Williams is an American actress and model who rose to fame in the late 90s for her starring appearances in Starship Troopers and Wild Things in 1997 and 1998, respectively. In 1999, she appeared in The World is Not Enough and Drop Dead Gorgeous. In 2008, she produced and starred in her own reality show Denise Richards: It's complicated.
In 2011, Williams published a memoir titled, The Real Girl Next Door, which went on to become a New York Times Best Seller. She currently stars in The Bold and the Beautiful and The Real Housewives of Beverly Hills.
This piece will look at Denise's love life. We can confirm that she is still married to Aaron Phypers.
Denise denied having an affair with Brandi Glanville after Denise's marriage to Aaron Phypers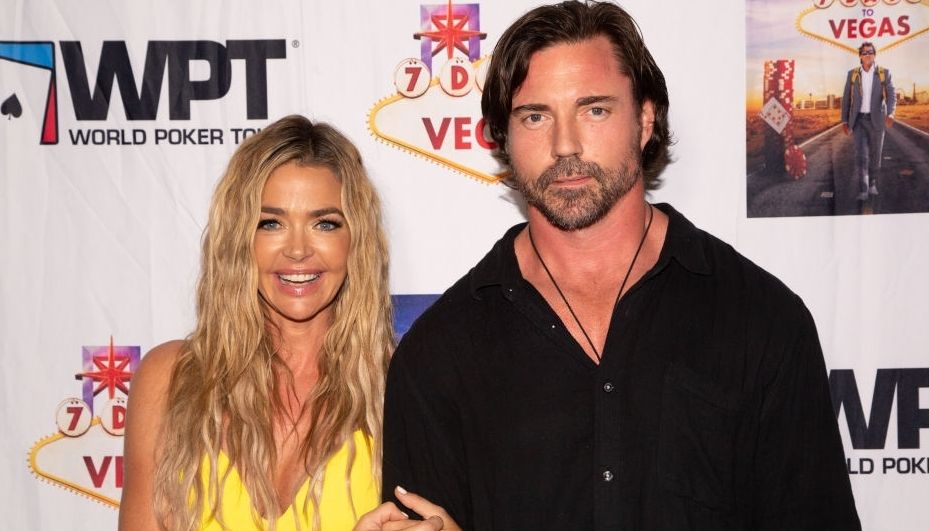 Denise Williams and Aaron Phypers started dating in December 2017, and after a whirlwind romance, the couple wed in September 2018.
Their marriage was largely drama-free until Brandi Glanville revealed that she'd had an affair with Denise in April 2019. During a July 2020 episode of The Real Housewives of Beverly Hills, Brandi stated that she'd had sex with Denise assuming that Aaron was comfortable with Denise hooking up with other girls. However, she ended the fling after Denise told her that Aaron couldn't find out about the affair. Brandi said:
"I would have never slept with Denise if I thought that Aaron was not OK with it. He knew I was going out of town with her. He knew we had made out before. There was no question in my mind that Aaron wasn't OK with all of this."
Denise denied Brandi's startling confessions, and they don't seem to have affected Denise's relationship with Aaron. Denise told Kelly Clarkson that Aaron has been filling in for human contact scenes during filming of The Bold and The Beautiful. The show has requested the actors' partners to fill in for roles that require human contact to ensure that the cast adheres to social distancing guidelines. Denise gushed about how fun it is having Aaron on set:
"So my husband has stepped in, which has been fun. I'm really grateful that Aaron is able to come, and it has been fun for all of us to see everyone's husband and wives on set."
In May 2019, Denise announced that Aaron was adopting Denise's adopted child Eloise Joni Richards.
Denise's ex-husband Charlie Sheen was ordered to stay 300-feet away from Denise and their children after the couple's divorce in 2006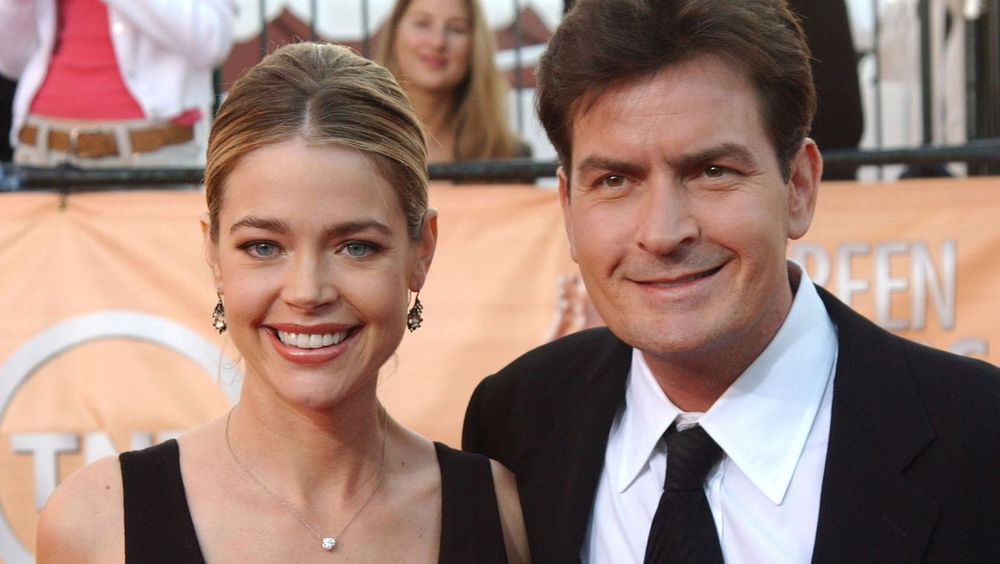 Denise and Charlie Sheen got engaged in December 2001 and got married in June 2002. They welcomed their first child, Sam, in March 2004. Denise filed for divorce when she was pregnant with the couple's second child, Lola. The pair seemed to have reconciled after Lola's birth, but in January 2006, the couple filed legal papers asking that arbitrator preside over their divorce.
In November 2006, the couple finalized their hostile divorce. Charlie was ordered to stay 300 feet away from Denise and the couple's children except during supervised visits. The court made the order after it emerged that Sheen was abusive to Denise and had threatened her and her parents. In 2010, Sheen gave full custody of the couple's daughters to Denise.
In 2012, Denise and Charlie appeared to be on good terms as they often spent time together with their children. In May 2013, Denise was awarded temporary custody over Charlie's kids with Brooke Mueller after child protective services took the children in due to alleged drug use at Charlie's house.
Denise and Charlie's relationship recently came under the spotlight after former porn star and Charlie's ex-fiancée, Brett Rossi, claimed that Denise asked her to consent to a threesome with Denise and Charlie. However, a source seeking to Us Weekly denied Rossi's claims:
"Denise never propositioned Brett for a threesome. Denise has never even had a threesome and never had a threesome with Charlie. And she's never propositioned any other woman in Charlie's life."
---