Van Taylor has dropped out of the race to represent Texas's third congressional district. Taylor's retirement came after he blitzed the competition during the primaries but fell about 700 votes short of winning the primaries. Van retired after an affair he had with Tania Joya, known in tabloids as the 'ISIS Bride', leaked.
"About a year ago, I made a horrible mistake that has caused deep hurt and pain among those I love most in this world," Taylor said. "I want to apologize for the pain I have caused with my indiscretion, most of all to my wife Anne and our three daughters."
Van Taylor's wife Anne Coolidge worked in real estate for over two decades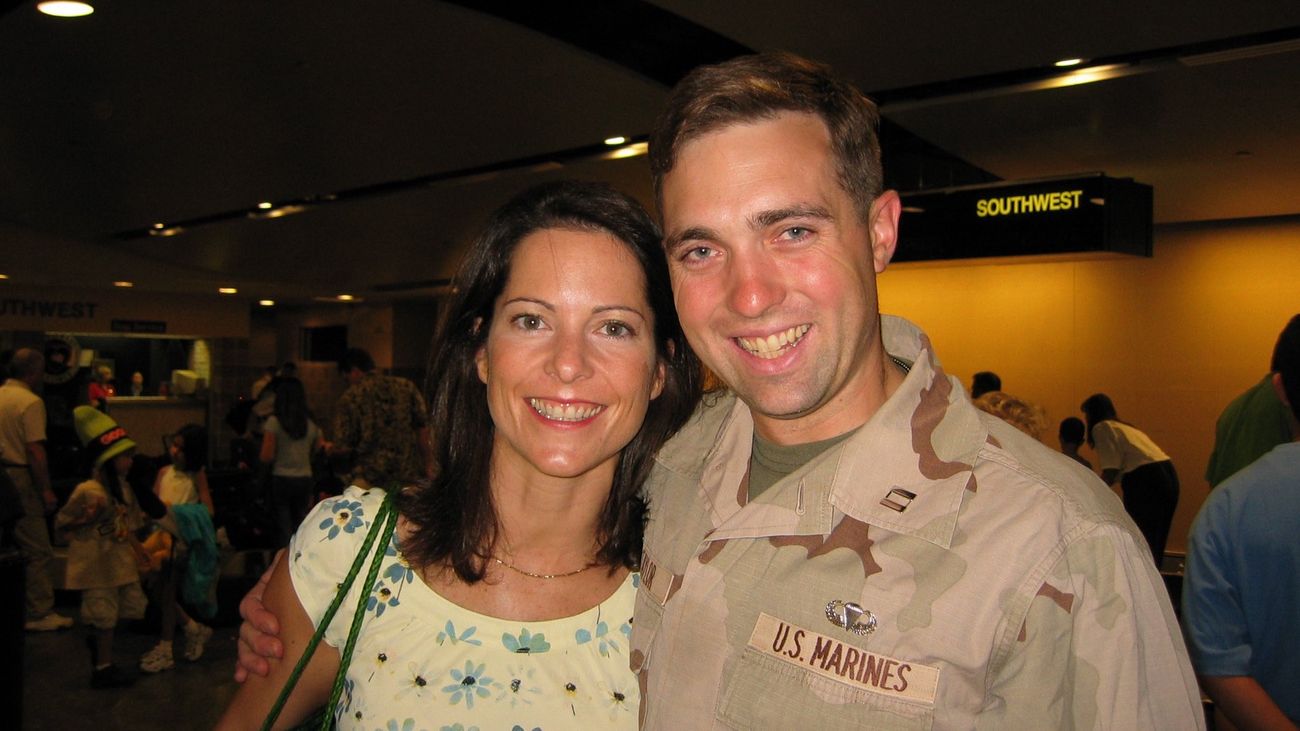 Van Taylor and Anne Coolidge married on 1st May 2004 in New York City. The couple has three daughters: Lauren, Helen, and Susie.
Coolidge earned a bachelor's degree from Harvard University. She then joined Columbia University, leaving with a master's in business administration.
Anne served as managing director of W.P. Carey, a real estate investment trust, from 1993 to 2015.
Tania informed Anne Coolidge of the affair in November 2021
According to Tania Joya, she informed Anne of her affair with Taylor in November 2021.
Joya's first husband, John Georgelas, was an American resident turned ISIS recruiter. He adopted the name Yahya Abu Hassan and relocated to Northern Syria with a pregnant Tania and their three children.
Tania fled to Turkey with her kids three weeks later before returning to Plano, Texas. John, at the time the most crucial American fighting for ISIS, was killed in 2017.
Tania and Van met as she worked for an ex-jihadist program helping to reform extremists. The pair were both 'unhappy', and Van supported Tania emotionally and financially, she told New York Post. "It wasn't just a sexual affair… it was emotionally too," she said.
However, Tania soon learned that Van wasn't emotionally invested in the relationship. He'd promised her that he would divorce Anne but reneged on his claim, stating that he couldn't leave Anne because of the children.
"If it's just about your child, well guess what, divorce is pretty normal today. We're not living in the 18th century," Tania said. "But he wouldn't because he was afraid of his reputation as a Republican conservative. He didn't want people to say that his marriage wasn't perfect."
According to Tania, Taylor slipped up, revealing that he wanted to pursue other women of Indian heritage. Joya, a Briton from Bangladesh, fumed at Van's intentions. "I found it extremely offensive, because I was like, you're breaking up with me saying you want to be with your wife but then you're talking about having sex with other Indian women?" Tania said.
Joya claims that Van took advantage of her because he knew she loved him. At the time, Joya was married to IT executive Craig Bruma; the union ended amid rising tensions.
Joya claims to have contacted Anne in November 2021, informing her about the affair. Bruma criticized Van for taking advantage of Joya and opined that he should resign immediately. Craig told The New York Post:
"What really ticked me off is that he is my congressman. I live in the third district, and it's insane to me that it's enough for him to just give up his bid for re-election and that's somehow enough. I think he should step down right now. I don't think he should finish out his term. I think he should leave in disgrace."
Tania claims that she didn't want the relationship to become public knowledge
Per The Dallas Morning News, Tania contacted Van's competitor Suzanne Harp with information about the affair. Joya claimed that she hoped Harp would secretly persuade Van to drop out of the congress race.
"All I wanted was for Suzanne Harp to just say, 'Hey, I know your little scandal with Tania Joya. Would you like to resign before we embarrass you?' But it didn't happen like that," Joya told the outlet.
Instead, Harp offered her interview with Tania to right-wing websites. "This story breaks my heart, both as a wife and as an American," Harp said. "Politics should never tear these sacred institutions apart."
Tania denies being a homewrecker, referring to adultery as an everyday occurrence. "People can call me a homewrecker but, you know what, fuck that because adultery is something in society that happens," Joya told The New York Post.
She opines that she did the right thing by informing Anne of the affair. "I was like, she has every right to know what kind of man she's married to," Anne added.
---