Mackenzie McDonald defeated an injured Rafael Nadal in straight sets at the 2023 Australian Open, recording the most significant victory of his career so far. The last time McDonald and Nadel met, the Spaniard made light work of the youngster, dismissing him in a little over an hour and 40 minutes.
Before the 2023 encounter, McDonald opined he would do better on a hard court. McDonald's victory was an upset, but it didn't surprise anyone watching the match. Nadal, injured, continued playing because he didn't want to retire.
However, Nadal's injury takes nothing away from an assured performance by McDonald.
Mackenzie McDonald is British, Scottish, and Chinese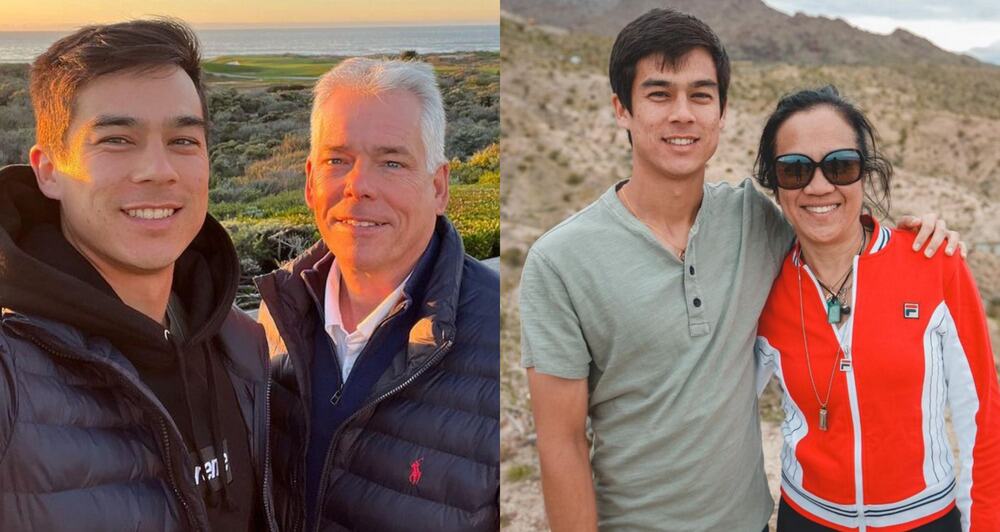 Mackenzie McDonald was born on 16th April 1995 to Michael McDonald and Vivianesque 'Vivian' McDonald. His father is of Scottish and English descent, and his mom is of Chinese heritage. McDonald holds American nationality but is of European and Asian ancestry. "I'm 25% Scottish, 25% English, and half Chinese," He told UBITENNIS.
Michael, an oral surgeon, is an avid supporter of his son. His social media posts demonstrate his love for sports.
Vivian's Instagram bio states that she was born and raised on Alameda Island in the San Francisco Bay. She is an artist and photographer who operates her studio in San Francisco.
McDonald was three when his father paired him with legendary tennis coach Rosie Bareis. "I was super young, lots of hours," He told ATP Tour. "That's some of the stuff that people don't really see or know about."
McDonald stated he didn't always enjoy the sport – he was 'forced to go', he said – but he appreciates the opportunities it exposed him to.
He had three choices when choosing a college program to attend, including UCLA, which his grandfather, uncle, aunt, father, and sister attended.
McDonald told MyTennisHQ that he chose UCLA because of its academic results and tennis program, not family history. "In the end, I chose UCLA because it is a highly ranked academic university that gave me the tools I needed to become a professional," He said.
Read Next: Nick Kyrgios' ethnicity — The tennis champion's interesting heritage
---