Lauren James' petulant foul on the big stage may have ended her World Cup tournament. James was sent off during England's knockout victory over Nigeria for stamping on opposing player Michelle Alozie. England's player of the tournament so far will surely miss the team's quarter-final match. Her ban could be extended for two more games, meaning she won't play another World Cup game regardless of England's progress.
Lauren James' father is of Grenadian and Dominican descent, and her mother is of English heritage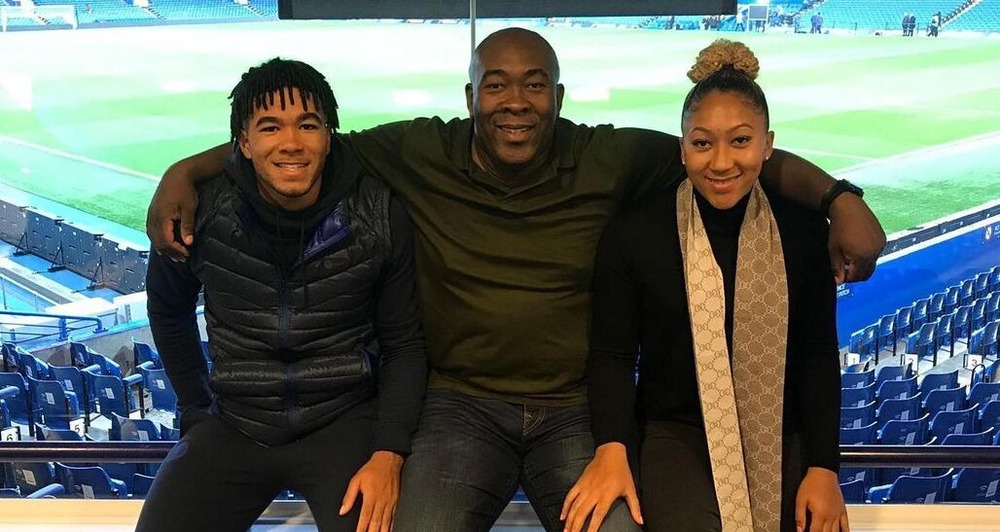 Lauren James was born on 29th September 2001 to a mother of British heritage and a father of Grenadian and Dominican descent. She grew up alongside two older brothers, Reece, who plays for Chelsea and England's men's football team, and Josh.
Emma, Lauren's mom, worked for the NHS. Nigel James, her dad, founded a football academy dubbed Nigel James Elite coaching academy. Nigel played football for Aldershot Town and had the talent to play at the elite level. However, an ankle injury prematurely ended his career. Nigel inspired his children to play football.
"I always grew up watching my brother and my dad play," Reece told The Telegraph in a joint interview with Lauren. "So I started because my brother played, and then my sister started because I played. It kind of just went down generations, but it all began with my dad."
Nigel told the BBC in 2021 that his kids benefited from training every day. "If they weren't playing with friends after school, they were playing with each other. There are not many families that had the contact time they had; they had a field and all the equipment they needed," Nigel said. "They had poles, goals, and football after football because I was a coach."
Lauren's father watched the group stages of the World Cup at home with family and friends. "She has an unbelievable technique that she has worked on for many years, but when you see it at the World Cup, it's amazing," Nigel told the BBC in August 2023. "I'm very proud to say we are the first family to produce two kids – one male and one female – playing for England [since records began]."
Nigel says he believes Lauren can win the Ballon d'Or Feminin, the highest individual prize in women's football. "If she remains fit and keeps developing, why not?" Nigel asked.
Lauren and her brother, Reece, are fighting the battle against racism in football. They have received online racist abuse numerous times and addressed the issue on various platforms. "I know I'm focusing on my football and I'm still young, but by talking about it, I'm just trying to help those that feel like they have less opportunity or feel alone," Lauren told The Telegraph.
"I think everyone agrees and knows that what's happening with social media and racism is wrong. Everyone says they want to change, but not many things are changing," Reece added.
---