One of the lasting images of the Atlanta Braves World Series win is Freddie Freeman embracing his father, Fred, in ecstasy. After Freddie hit the homer that sunk the Houston Astros, three generations of Freemans – from his father to his son – celebrated in unison. His mother, Rosemary Freeman, celebrated from the heavens. 
"Believe me, I wish I was able to hug my mom on that field," Freddie told The New York Times. "But I know she's up with my grandma right now, jumping up and down." Two hours before the Braves win, Freddie's wife, Chelsea, texted him that Freddie would be proud of his efforts. We are in no doubt that Rosemary is celebrating. 
Freddie stopped playing baseball after his mother passed away when he was ten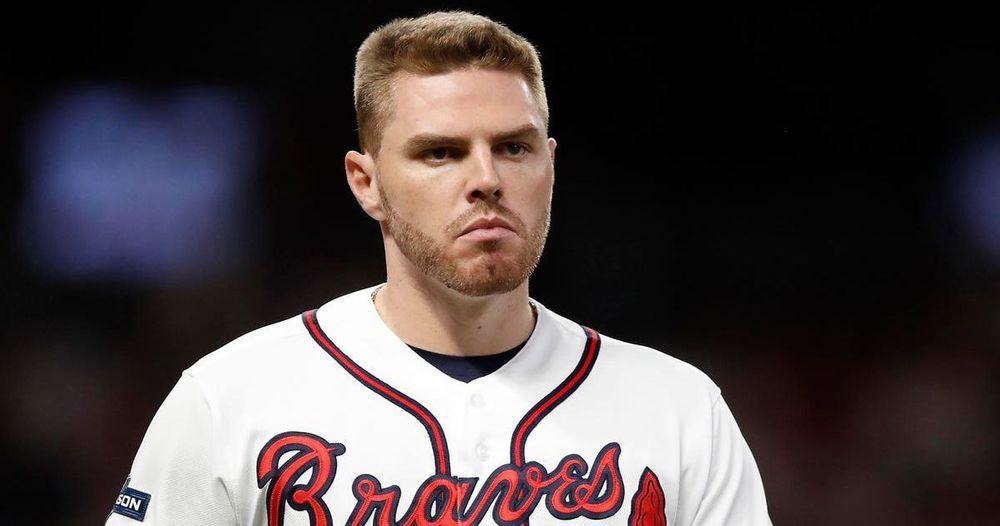 Rosemary delighted after watching Freddie hit his first home run, telling her husband Fred, "We have a home run hitter!" Unfortunately, Rosemary wouldn't see her son reach the pinnacle of competitive baseball.
Freddie can't hold back the waterworks whenever he narrates Rosemary's tale. Five years after surgery to remove a bleeding mole, Rosemary suffered appendicitis. Scans revealed the worst: Cancer had returned. 
Rosemary soon needed hospitalization, which was soon replaced by hospice care. Freddie and his two brothers rushed to comfort their mother every day. Freeman told ESPN that it was uncomfortable for her mom to accommodate three boys in her bed, but she allowed it. Freddie explained:
'Those little moments are so special to me. Her pain was a 20 out of a scale of 10, and she never said one word. She let us crawl in bed, and she tried to be as much as she could to us, even though she had to lay there. And she was more than that, a mom, even in those times."
Freddie thought his mother would beat the disease, and he acknowledges that she did her best to beat it. When he was called into the principal's office in June 2000, he knew she'd passed. "I was 10," he said. "I was naïve. I still thought my mom was going to pull through."
For months after Rosemary died, Freddie abandoned baseball – he just wanted to stay home. "I mean, I don't even know how you process that as a 10-year-old," he said. 
During that time, Freddie and his brothers got closer to their dad. "Through it, my dad had to be Super Dad, and he nailed it." After many months, Freddie suggested to Fred that they play baseball. He told ESPN that the sport turned into therapy: 
"You realized that it actually did take your mind off something for a little bit. And those short amounts of times we played catch turned into long times at the field, batting practice and spending as much time as we could to take our minds off our lives. It was our emotional medicine to get us through."
Freddie saved his father's life by rushing him to the hospital after he lost breath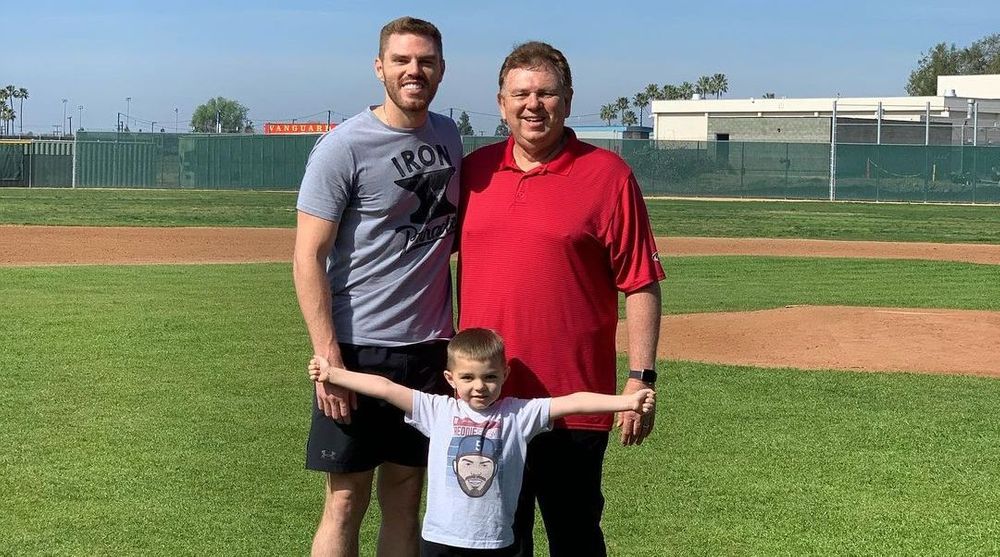 Freddie and his brothers had Fred to lean on after Rosemary's passing, but he had little support. He sunk into depression as he tried to play the role of two parents. He put on weight, and his health plummeted. 
As Freddie and Fred watched the Lakers play one night, Fred noticed his dad struggling to breathe. Concerned, he asked his father to visit a doctor immediately. It turns out that Fred saw the doctor in the nick of time. Freddie told ESPN Daily:
"Just sitting in that room, staying in the hospital my mom was at two years prior. The doctor comes into the room, I'm with my dad, and goes, 'Mr. Freeman, you're lucky you came to the hospital tonight. Because if you didn't come in and you went to sleep, you would have most likely died in your sleep. I was close to being parentless at 12 years old."
Fred's heart had filled with fluid, causing congestive heart failure. Fred's children implored him to take better care of himself, which he started doing. 
He also quit his job as a certified public accountant to practice baseball with his sons. Freddie believes that he wouldn't be the player he is without his father's input. He told ESPN:
"I always tell him I wouldn't be here without him. And it is so true. He always says, 'No, you have talent,' this and that. But… for what he had to go through when I was 10 and my brothers were 13 and 16, it's emotional for me."
In June 2020, Freddie dedicated the following Father's Day message to Fred: "The best there is. Not enough words to describe how much I love my dad and how inspiring he is! A man that has faced so many obstacles and somehow found a way to love and smile through it all. Sacrificed his whole life for his boys!"
Freddie played internationally for Canada in honor of his mother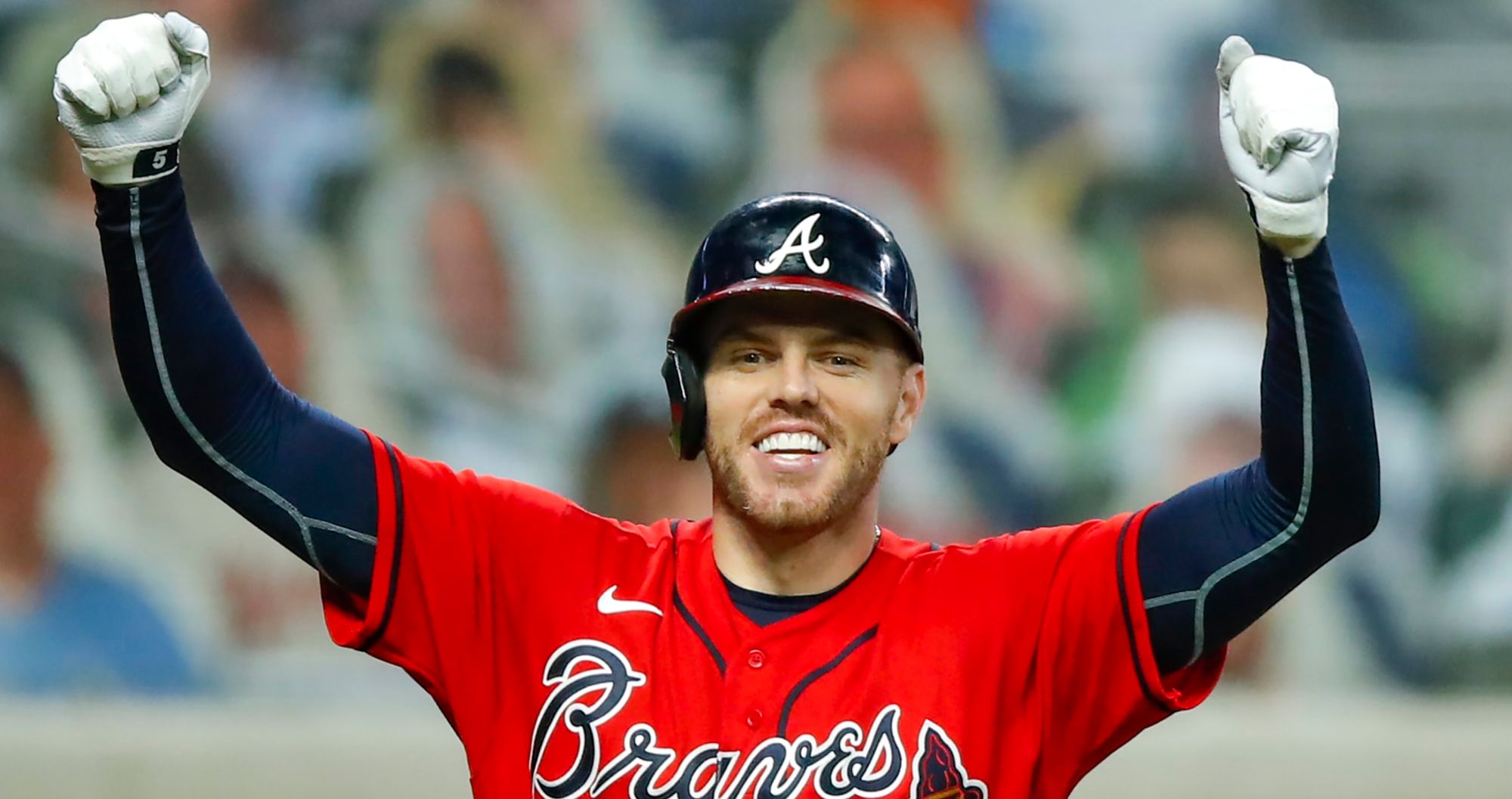 Freddie always wears long sleeves to honor his mom, who died of skin cancer. He also wears a locket with her hair inside. Several years ago, he went a step further by switching playing allegiances to Canada. 
Fred and Rosemary are Canadians who raised their children in Southern California. They met in Windsor, Canada, and married in Oshawa several years later. Rosemary never relinquished her Canadian nationality. 
Freddie first expressed his desire to play for Canada during a 2015 visit to Toronto, where the Braves played the Blue Jays. Freeman told ESPN that he intended to sneak away to visit a building where Rosemary spent a lot of her time.
"I'm going to walk around, see the high-rise where she worked in," Freddie said. "That will be good for me. It'll be special to see that. I want to represent Canada so I can represent my mother."
He would have liked to do it in 2015, but Canada had two capable basemen in Joey Votto and Justin Morneau. The opportunity arose in 2017, with Votto sidelined, and Justin listed as the designated hitter.
Freeman told mlb.com that he didn't expect the chance to come so soon, but he would relish every moment of it. "Being able to put on a Canada uniform with my dad in the stands, knowing what it means to my whole family, makes it even more exciting for me," he said. 
Freddie had nothing but noble intentions when he decided to play for Canada, but some fans didn appreciate his gesture. Taunts of 'fake Canadian' filled the internet. However, Freddie stood firm in his decision:
"I am not fake when it comes to this. Anything you can do when it comes to honoring family, in my opinion, is the greatest thing you can do. This is all about honoring my mother, and obviously winning this whole thing would be even more special. Hopefully I can put those emotions aside and play a good game."
Freddie called his dad for support whenever he started to struggle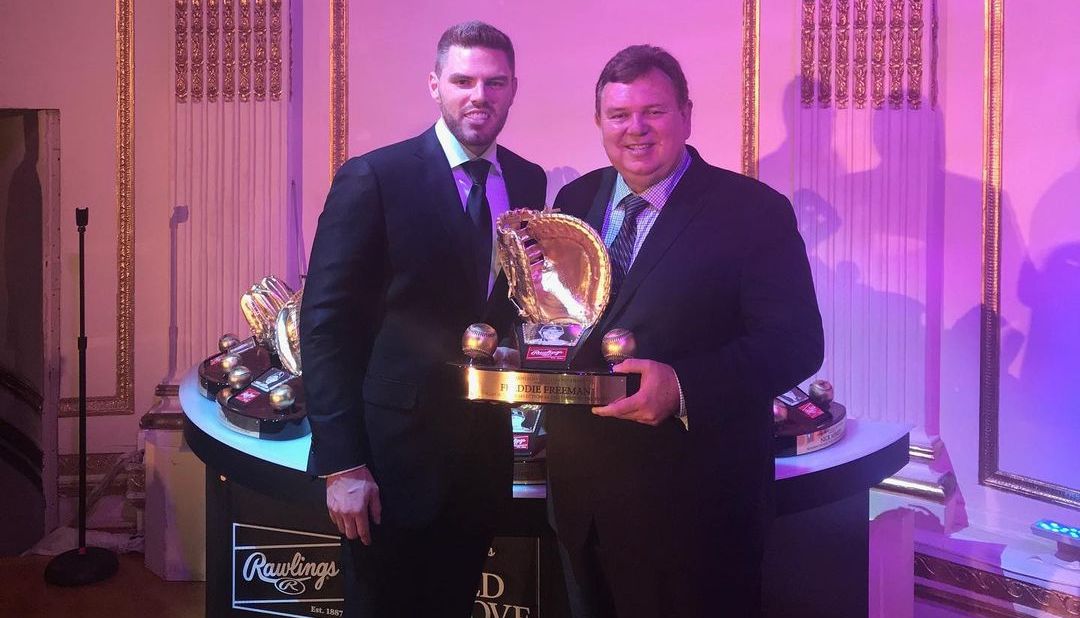 The Atlanta Braves signed Freddie when he was a fresh-faced 17-year-old senior at El Modena High School. Fred signed the contract as Freddie couldn't make a legally binding contract. 
The Gulf Coast league could sometimes prove too challenging for the talented youngster. He called Fred for support, and the doting dad responded by flying to Orlando for support. 
Triple-A wasn't any easier than the Gulf Coast League; Freddie almost quit baseball due to his poor performances. "He [Freddie] said, 'Dad, I made a mistake, I need to come home, I'm not good enough,'" Fred told The New York Times.
Fred responded by flying to Charlotte to watch Freddie perform. It turned out that all Freddie needed was someone to take the pressure off his shoulders. Fred continued:
"I said, 'Freddie, they're bouncing up there. Tomorrow, don't swing. You can't do any worse.' So he walked the first times on eight pitches, and then the third time up he hit one off the center field fence on the first pitch."
---