King Curtis didn't have much television time on Wife Swap, but boy did he make the most of it. Thanks to his food-loving punchlines, Curtis became an internet sensation. His memes still get tons of retweets and shares on social media. Curtis clashed with his two-week mom, fitness instructor Joy Brown, as she tried to change the boy's lifestyle.
Curtis responded to Joy's veg and fruits diet by saying: 'Bacon is good for me!' and 'Chicken nuggets is like my family!'. He also said, "I don't wanna be skinny! I wanna be fat and happy." Let's find out what King Curtis is up to now.
Curtis is a welder who enjoys fishing and hunting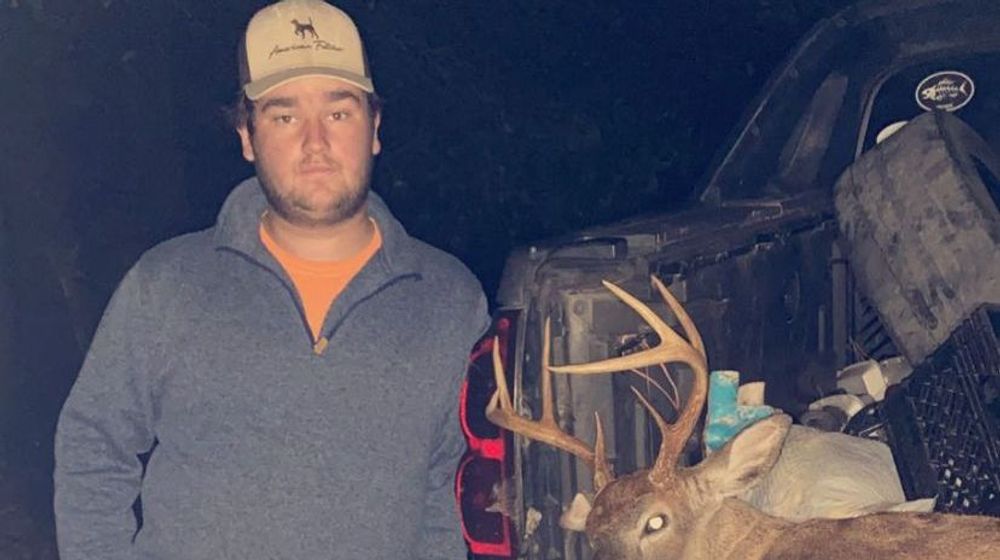 In 2015, actress Lucy Hale asked about King Curtis's whereabouts via social media. The bacon king dutiful responded via a YouTube video. He explained that he loved fishing, hunting, and cars.
He stated that he would love to restore a car but couldn't because he didn't have the funds. Curtis launched a GoFundMe page after posting the video, but it didn't earn enough money. Nevertheless, he enjoyed being a viral YouTube hit. Curtis told The New Statesman:
"I went viral for I think three of four days and I was on the most views on YouTube. It makes you feel good inside. One day I come home from school and I was mad, and I can tell you it just made me feel really good inside to see that [the video] was pretty much one of the top in basically the world."
Curtis told the publication that he planned to attend community college to study welding. Per his Instagram page, he achieved his dream of being a welder. 
The page also reveals his avid love for fishing, hunting, and cars. He drives a Ford Mustang and also owns a Chevrolet truck.
Curtis hoped to become a reality television star, but he has shelved those dreams
A reality television show contacted Curtis Holland in 2010 and shot a pilot with him, but the show fell apart. He admits that he had plenty of fun during the shoot, but no network picked it up.
In his YouTube video, he urged fans to pressure networks into picking up the show. However, no network responded to his or his fans' pleas. Holland told The New Statesman that he's shelved plans of becoming a reality star:
"There's a few know-it-alls in the community. They just say it's crazy how you went and did all that and now you're not going on in the movie field. That's not something I'm really interested in… I mean I wouldn't mind doing that if they came and asked me."
Holland certainly has reality television show potential. He told News.com.au that he came up with the punchlines without help from the producers. "The producers didn't tell me what to do on the show, but I'll say this: If I asked you a million questions in a million different ways, I'd eventually get the answer I want," Holland said.
Curtis might never star in another television show, but his face and quotes will forever entertain netizens. "I mean I don't have a Twitter but a lot of people say that I'm up there just about every week," Holland told The New Statesman.
Holland gets recognized a lot, something that he enjoys. "If I can go up to somebody and make their day and make them smile, I feel like I've done a great thing," he added.
Does Curtis have any regrets? He says he's lucky to have starred on television but wishes to have earned more from his viral fame. Curtis got $150 from his YouTube video, but other creators have made thousands from his content. Holland explained:
"All the other stuff like the 'Bacon is good for me' songs, they've [the creators] made $75,000 and that's a lot of money putting away. I mean it don't annoy me because it ain't my fault; it's nobody fault in the situation. They found a way around the system."
---