Rosanna Pansino is an American social media star who runs one of the most successful cooking channels on YouTube. She launched her famous cooking series, Nerdy Nummies, in 2010, and her following has grown steadily since then. Her self-titled YouTube channel currently has 12.2 million subscribers.
Pansino has also made inroads into acting, and she has appeared in Parks and Recreation and CSI: Crime Scene Investigation. She played leading roles in the YouTube shows Escape the Night and Broken Quest. The multi-talented star is also an author with two cookbooks. This piece will look at Rosanna's struggles growing up, her family, her health, and her relationship status.
She was considered a nerd as a child and she struggled with dyslexia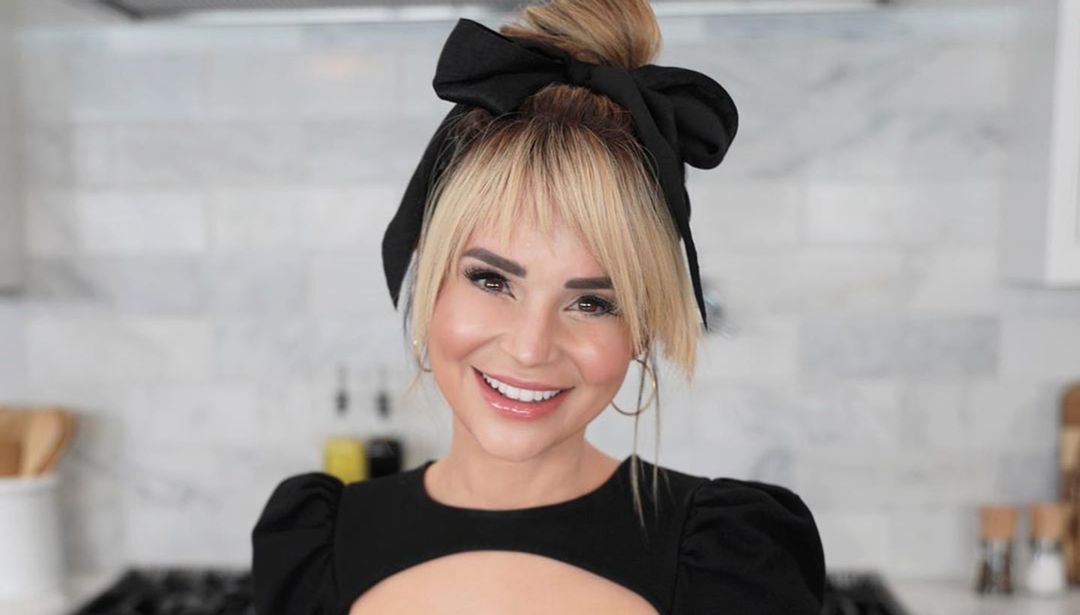 Rosanna was born on 8th June 1985 in Seattle, Washington. She was a shy and awkward kid, and her peers considered her a nerd. Rosanna talked to the Huffington Post about her nerdy interests while growing up. She said:
"I never called myself that, but it's what other people called me. The things I enjoyed growing up were considered nerdy at the time. I loved reading, science, video games, math and took AP calculus in high school."
Pansino preferred visual learning because she struggled with dyslexia. She told NPR that the best way that she could learn was via visual content and clear and direct communication. Pansino revealed on Twitter that dyslexia made it tougher for her to complete her book. She wrote:
"Since I am dyslexic I found writing to be challenging but very rewarding! Went through many drafts."
Her father passed away of Leukemia in December 2019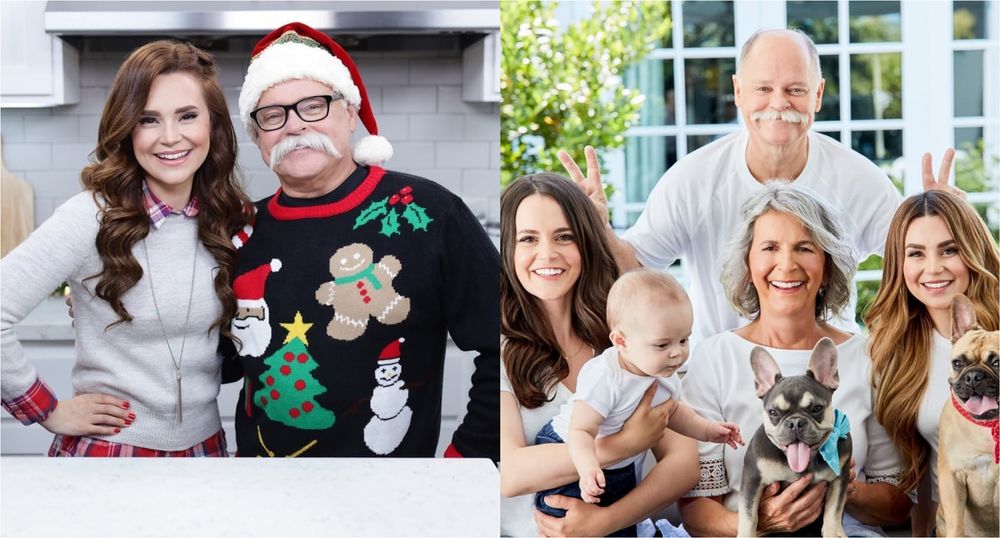 Rosanna grew up in a tight-knit family that included her grandmother, her parents, and her sister, Molly. Pansino's grandmother inspired Rosanna's passion for cooking. It started as a hobby for Rosanna when she was young, and when she grew older, she turned it into a career.
Even after moving to LA, Rosanna maintained a close relationship with her family. She told the Huffington Post that her family was heavily involved in her life and her career. Sadly, Rosanna's dad passed away due to Leukemia in December 2019. Rosanna posted the following message on Instagram:
"I am heartbroken. Late last night my dad passed away. He had been fighting Leukemia for over 6 years and refused to let his diagnosis stop him from living life, his way, every single day. I love you Dad. You taught me how to be strong, caring, and to never back down."
Rosanna suffered another painful loss three months later after her dog, Cookie, passed away. She explained on Instagram that despite the best efforts of veterinarians, Cookie succumbed to illness. Rosanna wrote:
"You will be forever missed Cookie. You taught me to live in the moment, to love everyone around you, and to always enjoy your favorite things."
Pansino recently got a new puppy but she hasn't found a name for her yet.
She underwent elective surgery to freeze her eggs in October 2018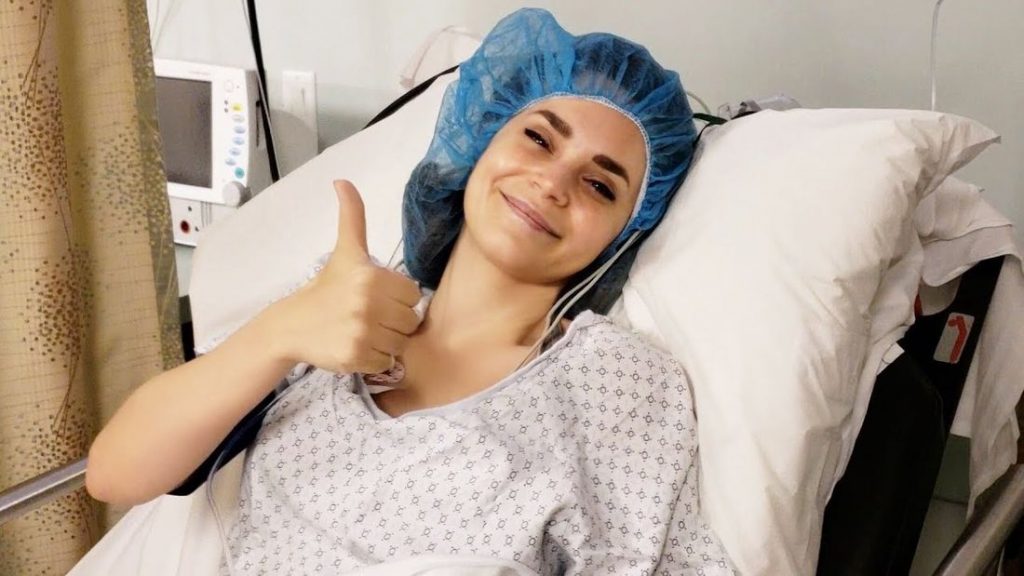 In October 2018, Rosanna explained to her fans that she'd chosen to have her eggs frozen. She explained that she had been on hormonal treatments for five weeks before the surgery.
In June 2019, Rosanna needed urgent medical attention after she suffered from fever and intense pain. After several tests, including a CT scan and a spinal tap, doctors concluded that Rosanna had a bacterial infection. Rosanna explained on Twitter that she didn't know where she'd picked up the rare, aggressive bacteria.
She started treatment immediately, and with plenty of rest, she recovered fully.
She is in a relationship with her manager and fellow YouTuber Mike Lamond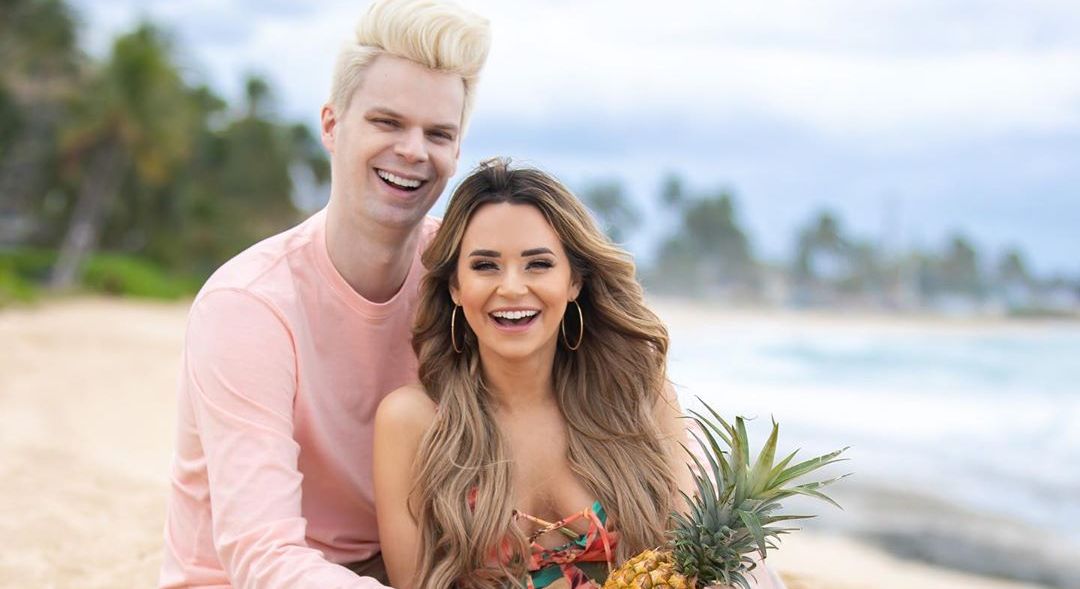 Mike and Rosanna started working together when she was an aspiring actress. He encouraged her to start a YouTube channel so she could learn to speak and be comfortable in front of a camera. Mike became her manager after she became a hit on YouTube. The couple's bond grew, and they started dating three years after being introduced.
Mike and Rosanna took a trip to Hawaii for Valentine's Day 2020. Rosanna shared on Instagram that Mike surprised her with the journey and that the vacation helped her get over the pain of losing her dad. She wrote:
"Spending time in Hawaii was extremely special and healing for me after losing my dad. It was my dad's favorite place in the world to visit and always looked forward to his next trip there."
Lamond also adopted a new puppy for Rosanna and she thanked him on Instagram for doing so.
---