Jude Bellingham performed like a veteran during his first appearance for England at the World Cup. Bellingham opened the scoring with a sublime looping header, highlighting his ever-improving goal-scoring abilities and instincts. Jude was all over the pitch, contributing defensively and timing his attacking runs superbly to aid England's attacks. 
Jude's love for football can be traced back to his parents, Denise and Mark Bellingham. Mark is Caucasian, and Denise is Black.
Jude's father scored over 700 goals as a non-League football striker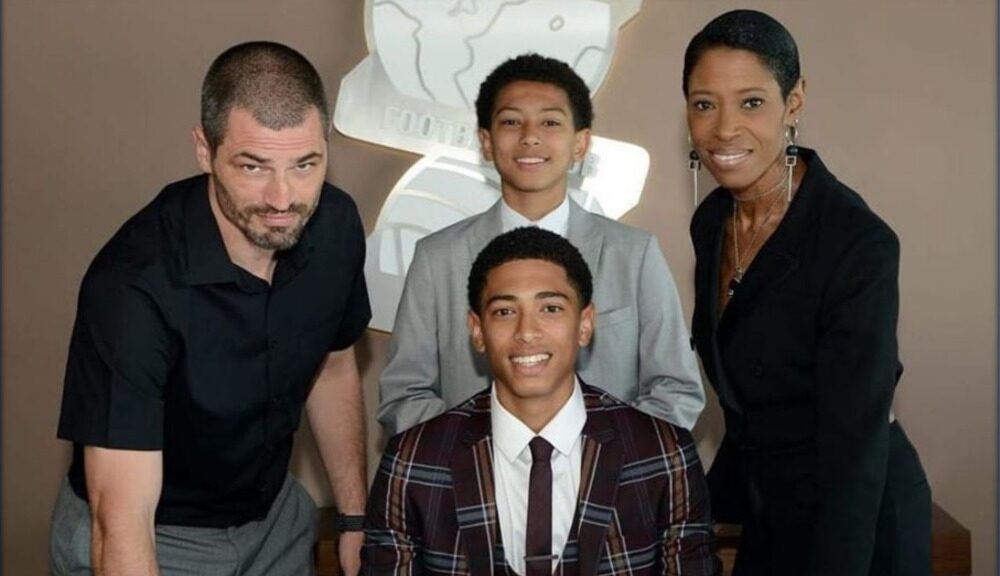 Jude Bellingham was born on 29th June in Stourbridge, West Midlands, to Denise and Mark Bellingham. He grew up alongside his younger brother Jobe, who plays for Birmingham City.
Mark was a prolific non-League football striker who scored over 700 goals. He enjoyed prolific spells with the likes of Halesowen Town, Bromsgrove Rovers, Sutton Coldfield, and Leamington. 
Mark would have retired after the 2015-16 season, but he failed to reach his goals target, finishing the campaign with a total of 698 goals. Mark stayed on with Division Two side Paget Rangers, intent on getting to 700 goals. 
His 700th strike was a free kick scored over 22 years after his first goal for East Thurrock United against Horsham YMCA. Mark told The Non-League Paper:
"I was thinking over the summer whether it was the right time to go out, but with just two needed to reach 700, it felt like there was a bit of unfinished business. It's out of the way now so I can chill out. I'll play as much as I can for Paget, who have been great with me, and hopefully score a few more!."
The modest Mark praised his teammates for helping him reach the milestone. "Most of the 700 were not from very far out so I think I owe my teammates over the years a lot more than they owe me," Mark said. He retired in 2017, aged 41, having scored over 700 goals. 
Leamington FC chairman Jim Scott described Mark as a 'goal machine': "He was in great demand, a good player who was extremely dedicated, particularly when you consider his demanding career. [He] could have played at a higher level. You can see where Jude gets his talent from."
The 'non-League Cristiano Ronaldo' served as a police officer while playing football. He retired from the force in November 2022 following 24 years of service.
Jude said he fell in love with football while watching his father play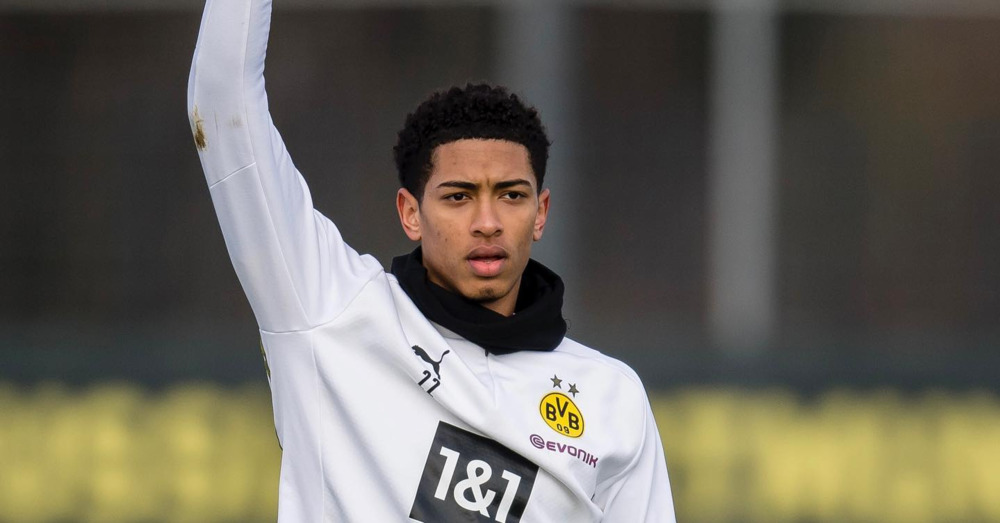 Jude Bellingham told the FA that his first footballing hero was his father: "When you go and watch him play every week in non-League, you know it's not the Premier League or anything, but seeing the way that he played and the atmosphere, it made me fall in love with football so he was probably my first hero."
Jude told The Guardian that Denise drove him to games to watch Mark play. Jude stated he crafted his game on the uncompromising non-League style of football. "That non-league style of toughness and being gritty when you need to be… I do think that comes from watching my dad play," Jude said. 
Jude said he admired the atmosphere at games and watching his father celebrate goals. He said that when he started playing, Mark became one of his coaches. "We have that sort of relationship like father and son and then as I got older, like coach and player," Bellingham added. 
Bellingham's mother, Denise, traveled with him to Dortmund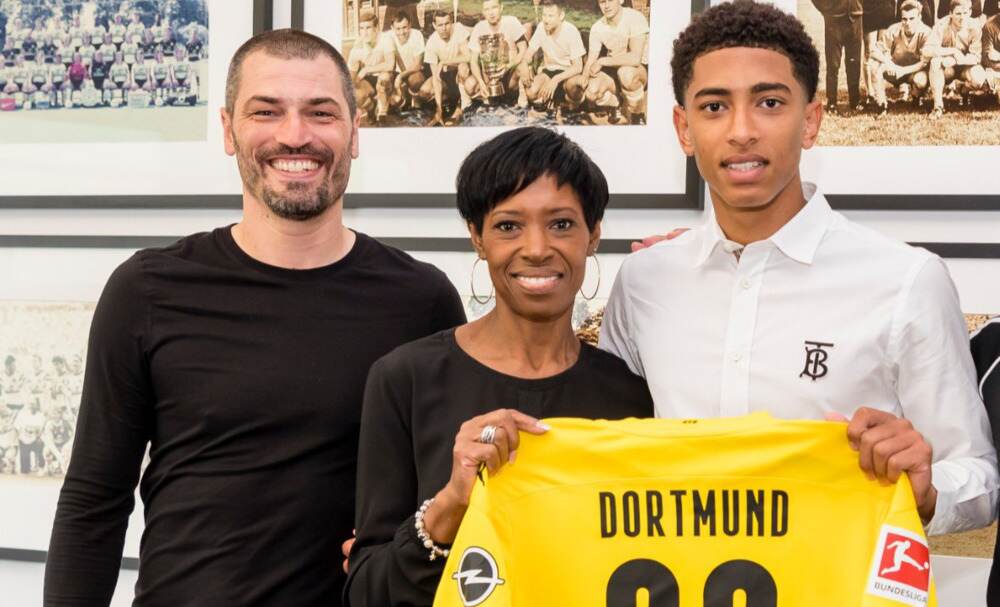 After Jude signed for Borussia Dortmund, his mother, Denise, moved with him from Birmingham to Dortmund. Mark stayed in Birmingham with Jude's brother, Jobe, who broke Jude's record as Birmingham's youngest first-team player. 
Jude told The Times that he missed his brother and father: "Being close to them is something you take a little bit for granted when you're younger, and as you get older it's probably how life will be for the next however many years."
Jude praised his mom for keeping him grounded and focused on football. Jude explained:
"My mum keeps me in check on a daily basis, does pretty much everything for me. She keeps me level-headed and grounded, which is the most important thing, and she makes it so I don't have to worry about a lot off the pitch and I can come in every day and just do my job."
Jude's parents will likely have a say on where he ends up
Jude Bellingham's parents have helped him chart his football career. For instance, they helped him pick Borussia Dortmund over Manchester United when Birmingham decided to sell the then-17-year-old. Mark and Jude were impressed by the club's development of young players.
"For me, it was Borussia Dortmund and that's it," Jude told The Guardian. When you find somewhere that's the best place to be, you kind of ignore everything else, you know what I mean?"
Jude has proven he belongs among the world's elite and looks set to leave Dortmund during 2023's summer transfer period. Dortmund will make a massive profit from the sale as Jude's value increases with every performance. 
The likes of Liverpool, Real Madrid, Chelsea, and Manchester United are interested in Bellingham. Jude, alongside his parents and advisors, will decide where he ends up. Dortmund CEO Hans-Joachim Watzke told Bild:
"I think as soon as Qatar is over [hold talks]. We will have a general discussion about what he actually wants. With him, with his parents, with whom we have a very close relationship. And, of course, with his advisor."
---