Danica Patrick is a former professional racing driver who is the most successful woman in the history of American open-wheel racing. Patrick displayed racing potential at a young age, and with her parent's permission, she dropped out of school to further her career in Europe. Lack of funding nearly derailed her career, but in 2005, she made her IndyCar debut with Rahal Letterman Racing.
Patrick won Rookie of the Year for her performances in the 2005 Indianapolis 500 and the 2005 IndyCar Series. In 2008, Danica became the only woman to win an IndyCar Series race by taking victory at Indy Japan 300. Danica retired in 2018 after competing at the Daytona 500 and the Indianapolis 500.
This piece will look at Danica's dating life. She is currently single.
Danica warned that her next boyfriend has to meet the high standards she has set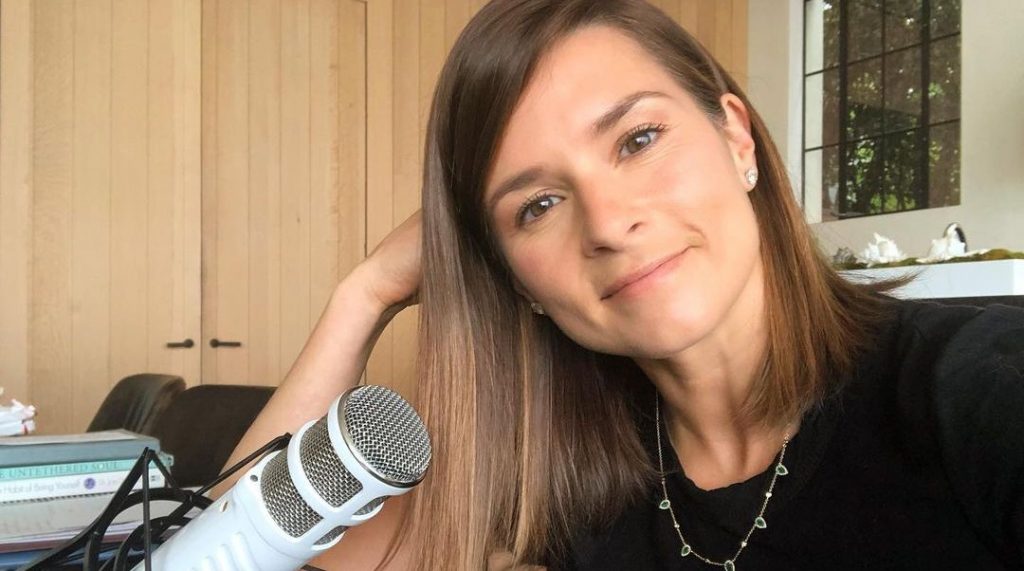 Danica Patrick is currently single and open to dating, but her next boyfriend has to meet some pretty high standards. The 38-year-old has used her wealth of relationship experience to set the bar that a potential partner has to clear. During an appearance on The Rachel Hollis Show, Patrick detailed:
"The next guy has his work cut out because my intuition, my standards, my boundaries, my wants and needs are off the charts. Cause I've gotten to know me so much more. So it's gonna be so much more narrow and specific. And I think that's the challenge with a relationship."
Patrick and her ex-boyfriend Aaron Rodgers broke up months after they were rumored to be considering marriage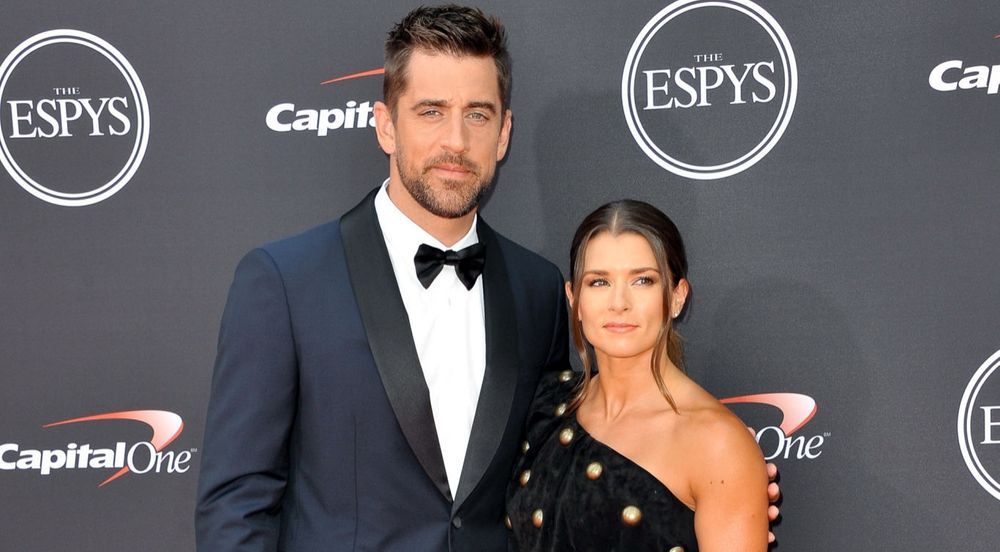 Danica and Aaron Rodgers met at the 2012 ESPYs. They kept in touch throughout the years, and in January 2018, they confirmed that they were dating. "So one thing led to another, and we realized how similar we were, and yeah, that got the ball rolling," Danica told For The Win.
In an October 2018 interview with Artful Magazine, Aaron confessed his love for Danica and told his followers to prepare for tons of social media posts of the couple. "So there are going to be [social media] posts with each other because we enjoy each other's company a lot," Rodgers. Aaron was previously quite secretive about his dating life, but something about his relationship with Danica inspired him to change his approach.
In November 2018, Danica praised Aaron for being financially supportive and appeared to aim a dig at her former partners for alleged stinginess. She told Graham Bensinger that it took her a while to get used to Aaron's generosity:
"I finally found someone who pays for things. That's never happened, ever. I mean, I would buy dinner most of the time. It was super uncomfortable in the beginning with Aaron to have him paying for things, because it was so out of the norm for me."
Patrick and Aaron celebrated her 37th birthday in Paris, and at the end of the year, they acquired a lavish mansion in Malibu, California. The purchase fueled rumors that the couple was headed for marriage. However, the opposite happened as the couple broke up in July 2020. Danica didn't address the reason behind the couple's breakup, but she told Rachel Hollis:
"And I said this at the beginning of the last relationship. I was like, 'Look. You either grow together. One grows and one doesn't. Or you grow apart.' I have never experienced growth without pain."
Danica and fellow NASCAR driver Ricky Stenhouse Jr. continued to support each other after their breakup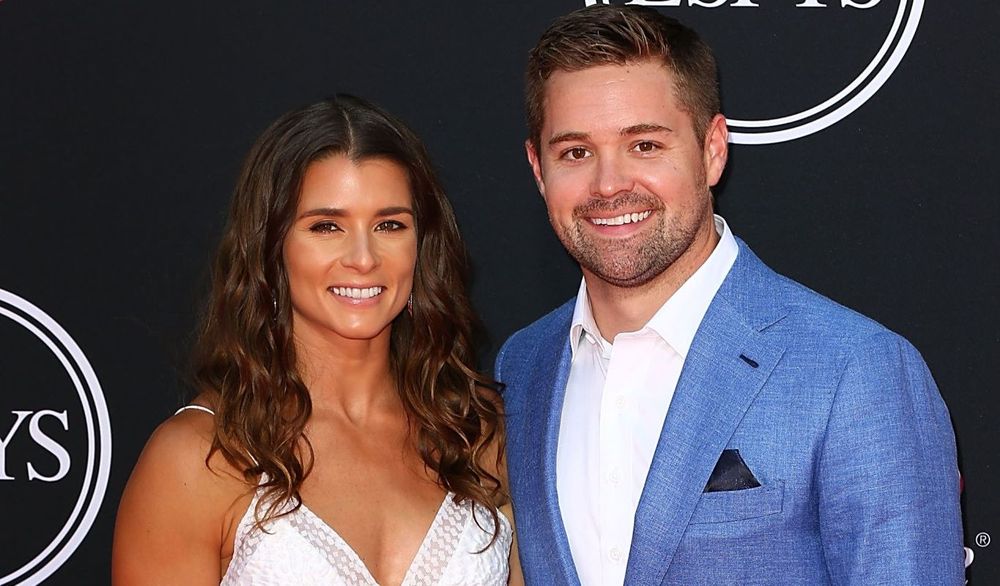 Patrick and Ricky announced their relationship in early 2013. The couple had a tricky relationship as they raced against each other in the same series. Their competitiveness led to several arguments, but for five years, they successfully separated their professional and private lives.
However, in 2017, the couple called it quits. Ricky confirmed that he wouldn't change how he approached his competition with Patrick and that he would continue to support her. In an interview with For The Win, Danica echoed his comments:
"I heard his interview, and I agree. If we can help each other – if helping him helps me – so be it. Vice versa. I agree with all that. When we first met, there was already respect there from the very beginning when we were just friends, so I don't see that changing at all. It's not going to change for me."
Danica and her ex-husband Paul Hospenthal ended their marriage after seven years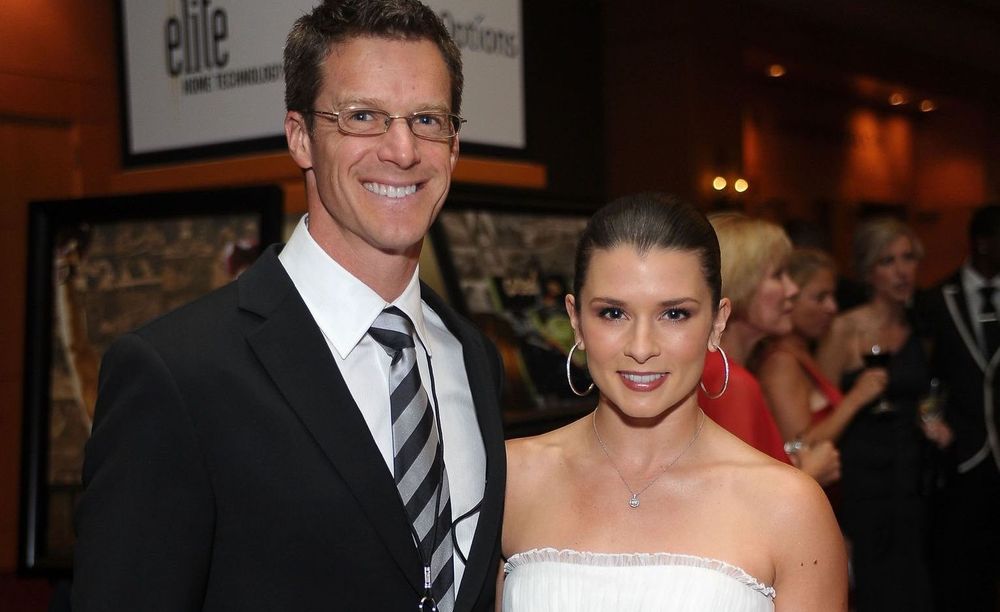 Paul and Danica met after Danica hired him as a physical therapist to help her recover from a hip injury. The couple got engaged in 2004 and wed a year later. Danica facilitated the union by converting to Catholicism.
Despite the pair's commitment to the marriage, their union didn't make it past the seventh year. In November 2012, Danica announced via Facebook:
"I am sad to inform my fans that after 7 years, Paul and I have decided to amicably end our marriage. This isn't easy for either of us, but mutually it has come to this. He has been an important person and friend in my life and that's how we will remain moving forward."
---