When Jaheim burst onto the music scene, he earned the name 'thug of R&B' due to his fashion choices. Jaheim looked more like a gangster rapper than an R&B singer, but he produced a voice reminiscent of Luther Vandross's smooth voice when he got into the booth.
Jaheim's ghetto upbringing featured heavily in his music, with his first three album names featuring the word Ghetto. Ghetto Love, his third album, debuted at number one on the Billboard 200. In contrast, his latest album, Struggle Love, flopped as listeners grew tired of Jaheim's usual 'struggle' narrative.
Jaheim lives a secretive life as he plots a return to the music scene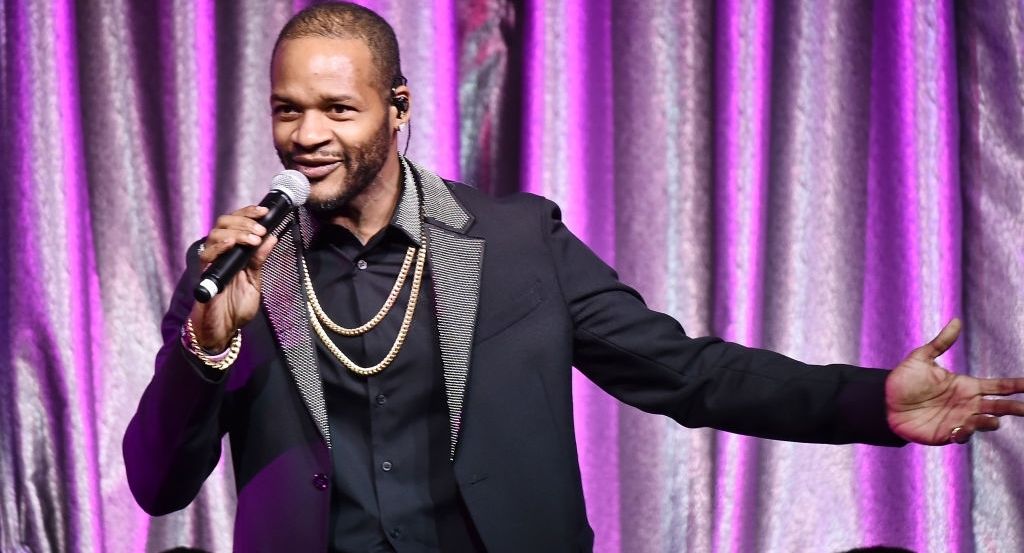 By his high standards, Struggle Love was a flop. It debuted at number 24 on the Billboard 200 chart.
The failure had nothing to do with Jaheim's vocals and everything to do with the message in the songs. Seven albums in, Jaheim's songs about hustling and paternity disputes had bored fans.
Jaheim then exposed himself to ridicule when he debuted a new hairstyle. The singer was unimpressed when Charlamagne Tha God labeled him 'Donkey of the Day.'
He attempted to clap back, but his responses failed to garner enough support. He'd probably have received more backing if Charlamagne's diss came during the height of Jaheim's success.
Unfortunately, Jaheim's early success didn't bring in enough financial gain. Jaheim told All Hip Hop that he made 'basically nothing' from the albums he released.
He created his record label Julie's Dream Music Group in 2014 to have greater control over his music. In 2017, he told Page Six that he was happy with the power his label had given him. "I love the business, I just don't like certain people in the business," Jaheim said.
Jaheim still loves music, but he has taken a step back as he plots his return. He appeared in Angie Stone's 2019 album Full Circle before writing on Instagram that "I am changing a few things, then we shall meet again."
It's uncertain whether Jaheim will release new music, but we aren't ruling it out. He is yet to retire officially, and he still retains his musical prowess. 
Jaheim faces animal cruelty charges and has asked Usher for a battle
In September 2021, Jaheim was charged with animal cruelty after police found emaciated dogs in his compounds. One of the dogs was in such bad shape it had to be euthanized. Officers found six dogs in animal crates on the driveway and nine inside the home.
"One of the dogs located was initially unresponsive in a water filled crate and subsequently had to be euthanized," prosecutors said. "Additional doges were found inside separate crates which were partially filled with several inches of water and dog feces."
Police cared for and fed the dogs until animal control arrived. They then arrested Jaheim on an unrelated probation violation warrant and two municipal court warrants.
As he awaits the outcome of his cases, Jaheim wants a VERZUZ battle with Usher. It's unclear where Jaheim got the idea, but he hopes to battle Usher by mid-February 2022. Jaheim laid out his challenge via Instagram:
"Let's settle this once and for all. Someone set it up! Let's move the all the pawns out of the way! King move, but if you scared I'll just say checkmate! I will give @usher 1 month to step up. Nothing personal he's one of the best. RESPECTIVELY."
In the comments, Jaheim urged fans to hype the battle. "THE FANS CAN MAKE THIS HAPPEN IMMEDIATELY," he wrote. It seems unlikely that Usher will respond to Jaheim's challenge.
He has been ridiculed for supporting Trump and allegedly being an Uber driver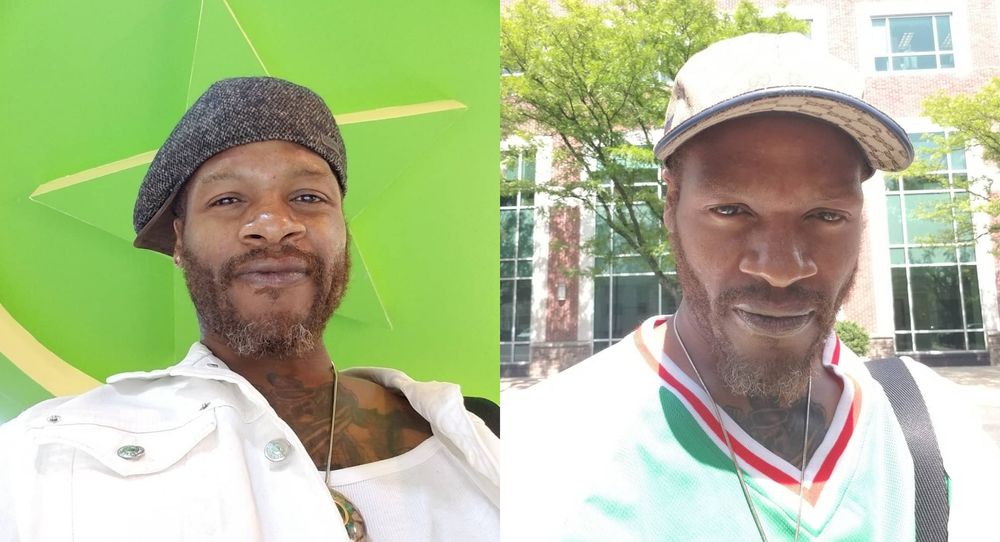 Jaheim has experienced intense internet ridicule over the past few years. In 2018, Jaheim debuted another new look on Instagram, in which he appeared smaller than he used to be.
Fans suspected that drugs and alcohol had contributed to the weight loss, but Jaheim denied that drugs had anything to do with it. Instead, he pointed to a meat-free diet as the reason for his transformation.
He then shared a bizarre cooking tutorial that included whole banana peels as ingredients.
Per Sandra Rose, an Instagram user had reported that Jaheim had driven him on an Uber trip in Atlanta. Jaheim allegedly told the user he'd ran out of money while visiting a relative in Atlanta and was driving till he got enough cash to get back home.
The singer allegedly hoped to get back to the studio soon but had to drive for the meantime to survive. Vin Rock from hip hop group Naughty by Nature swiftly denied the rumor.
"That report is false," Rock told Heavy. "He's a Jersey native and super talented. Jaheim's brand is so strong he could make $5,000 per show if he wanted to. He could easily bring home $15,000 a week."
Jaheim had his chance to prove doubters wrong at the June 2019 St. Louis music festival, where he was due to perform. However, Jaheim failed to appear on three nights in a row without an explanation.
He faced social media ridicule and criticism for all of the above, but none of it could compare to the backlash he got for supporting Donald Trump in 2020. He praised Trump for 'saving a lot of people' and attacked Democrats for spreading misinformation. Part of his lengthy caption read:
"I just wanna apologize to @realdonaldtrump for all the misinformation since he's been in office. We the people have turned our backs on this great man who been working effortlessly to restore the balance for the Republic and didn't even take a pay check."
The internet slated him for his comments, but they didn't stop him from publicly supporting Trump again. When it became clear that Trump would lose, Jaheim posted an impassioned message on Instagram criticizing Democratic Party supporters. He ended his post with this warning:
"Granny used to say you never know what you had until it's gone. Oh well you all made your bed now you gotta lay in it. America full of hateful pride. Pretty soon we'll realize when it's too late to cry. Laugh now cry later you fuck your chance to be so much greater."
---