Lupin is a new Netflix show that has received widespread acclaim for its acting and direction. The main character, Assane Diop, is based on a fictional character (Arsene Lupin) created by Maurice Leblanc in 1905. Like Arsene, Diop is a master manipulator and a brilliant thief.
Diop's assault against the upper-class French is motivated by his desire to avenge his father. 25 years prior, Diop's father was framed for a crime he didn't commit, but he left Diop with an invaluable parting gift, a book titled Arsene Lupin, Gentleman Burglar. From the book, Diop learns how to manipulate and steal. In French society, being black is considered a disadvantage, but for Diop, it is his main advantage.
This piece will look at 9 crime shows like Lupin for you to binge.
Evil Genius: The True Story of America's Most Diabolical Bank Heist (2018)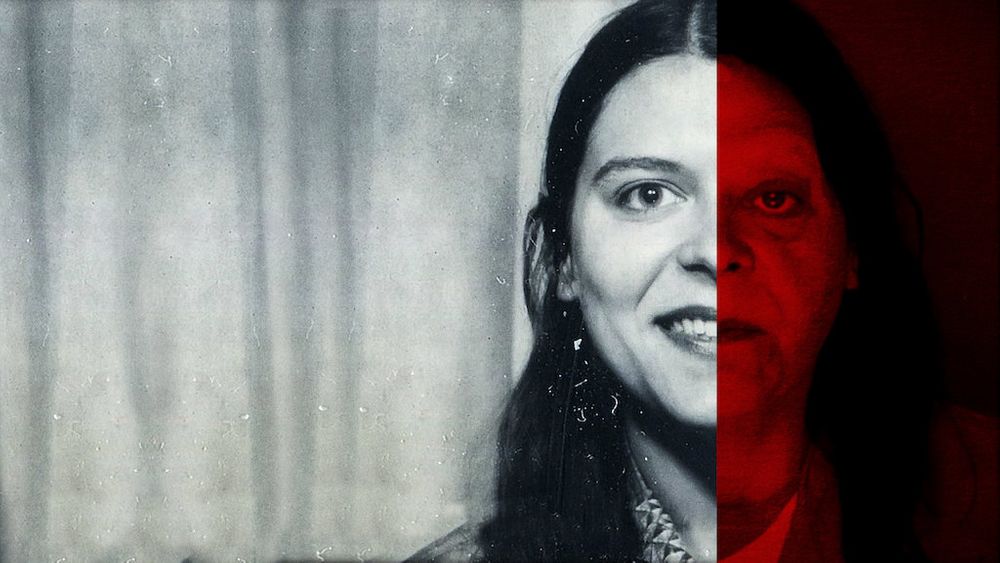 This true-crime documentary centers on the shocking death of Brian Wells during a bank heist that involved a bank robbery, a scavenger hunt, and a homemade explosive device. In 2003, an explosive collar on Brian Wells' neck exploded on live television. Despite the lack of clarity, authorities concluded that Wells was a willing participant in the robbery, but he didn't know that the bomb was real.
The shocking tale of the robbery and the motive behind it will glue you to the screen. The mastermind of the crime, Marjorie Eleanor, apparently needed the money to pay Kenneth Barnes to kill her father. Eleanor would then inherit her father's fortune. Evil Genius is available on Netflix.
White collar (2009-2014)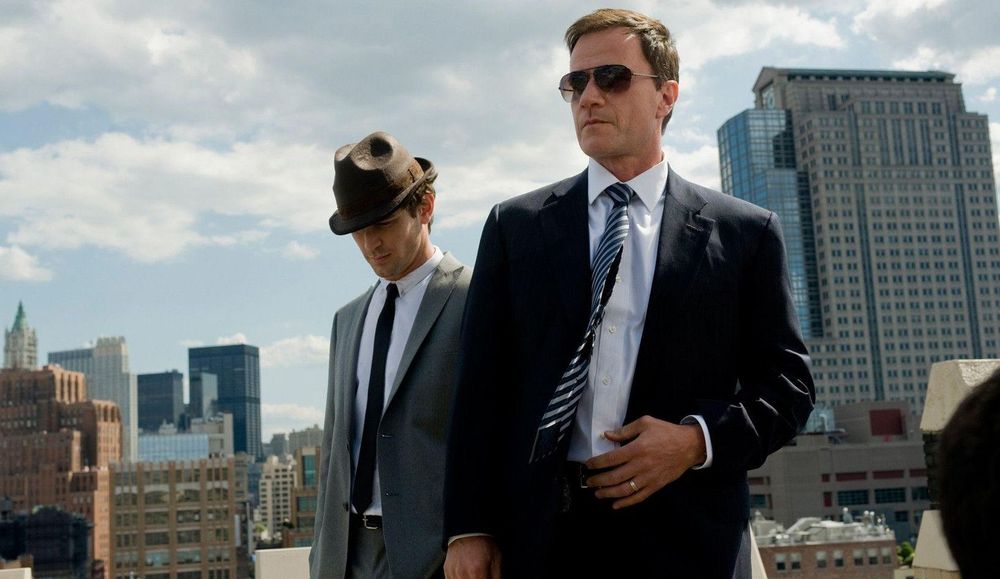 Neal Caffrey plays a cat and mouse game with the FBI for three years before he is apprehended and sent to prison. Three months before his release, Caffrey escapes to look for his girlfriend Kate, who he thinks might be in danger. FBI Special Agent Peter Burke arrests Neal again and puts him back in prison.
However, Caffrey offers Peter a deal that would involve Neal helping the FBI catch criminals in return for freedom. Fearing that Neal will escape, Peter initially hesitates, but eventually agrees. It marks the beginning of an unconventional yet rewarding relationship.
Ozark (2017- )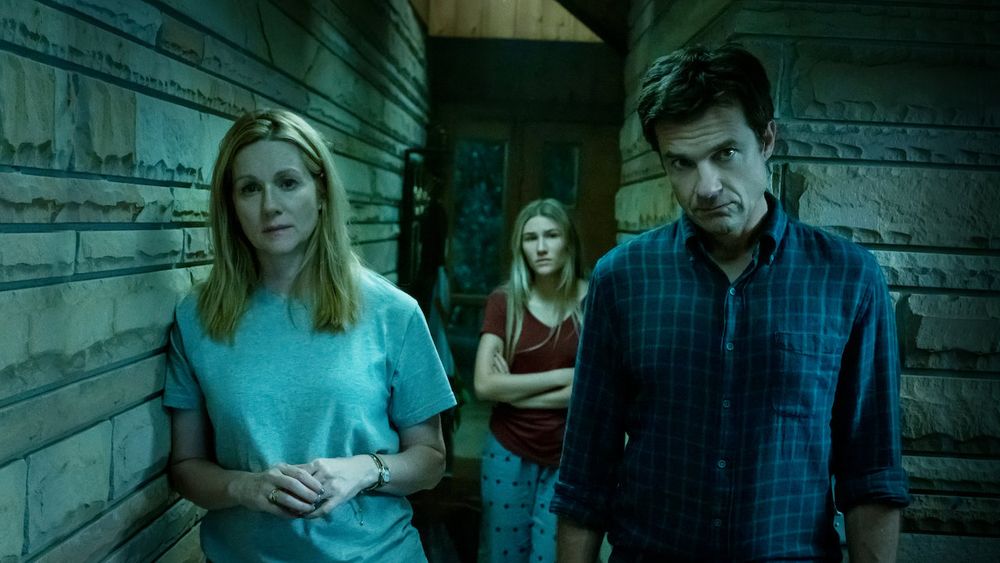 Marty Bryde finds himself staring down the barrel of a gun after a money laundering scheme for a Mexican drug cartel goes wrong. In exchange for his life, Marty offers to launder more money for the cartel in the Lake of the Ozarks region of central Missouri.
Bryde and his family unexpectedly leave urban Chicago to move to rural Osage Beach, Missouri. Despite a few hurdles, Bryde sets up a successful operation. However, he catches the attention of local crime families, and later the ruthless Kansas City Mafia takes notice. Ozark is on Netflix.
Prison Break (2005-2009)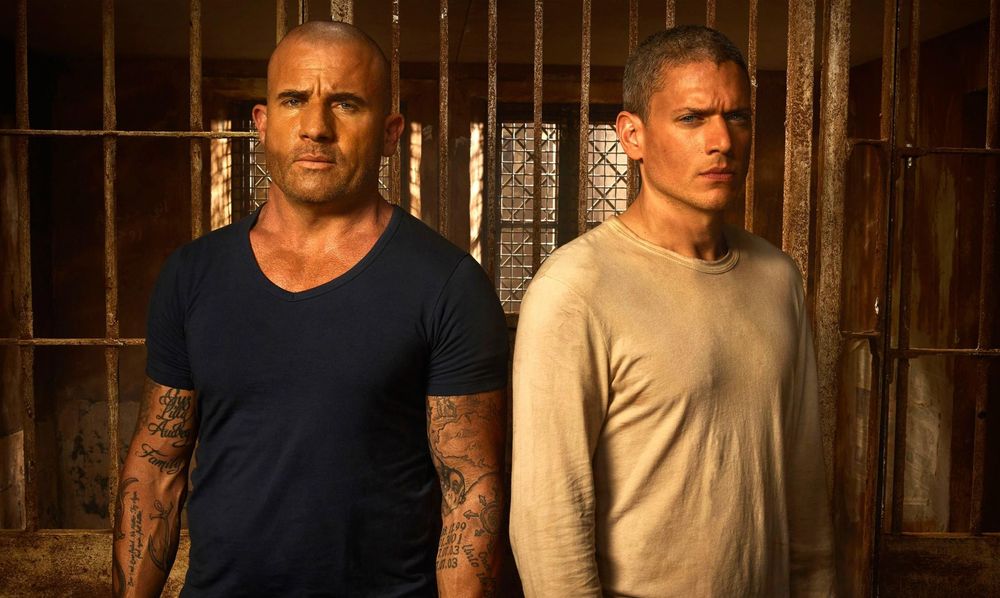 Lupin is a story about brilliant break-ins, but Prison Break flips the script and tells the story of a breakout. Lincoln Burrows awaits execution at the Fox River State Penitentiary for the murder of the brother of the United States. Believing Burrows is innocent, his brother commits armed robbery to gain access to Fox River and break Burrows out.
The brilliant engineer tattoos the breakout plans on his body, and days after arriving in prison, he sets his plan in motion. Unfortunately, other prisoners learn of the plan and force Michael to involve them in it. In the end, eight prisoners escape from Fox River. Prison Break is on Netflix.
Dirty Money (2018)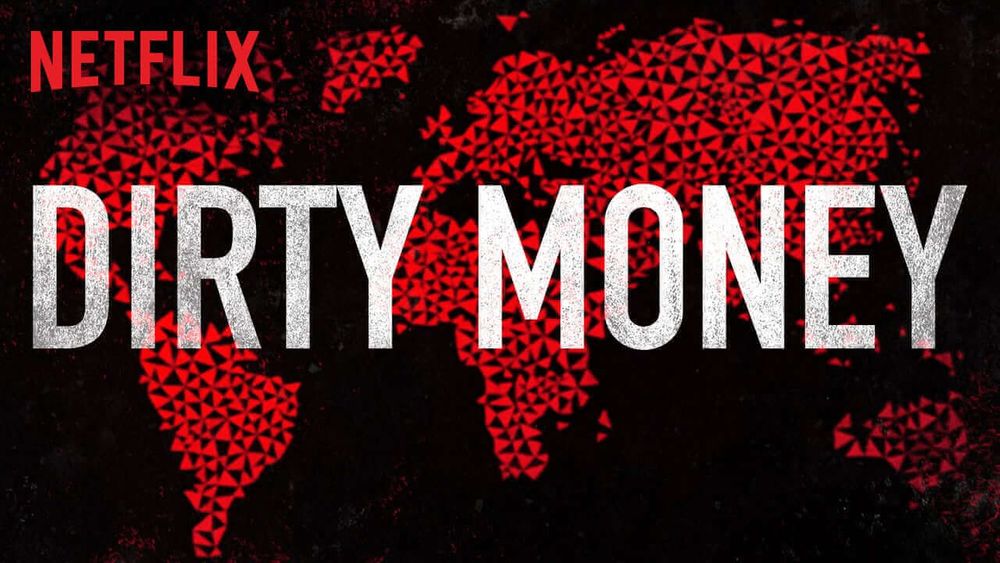 Dirty Money is a Netflix series about the lengths big corporations go through to keep the money flowing. The series, made by award-winning documentary filmmaker Alex Gibney, tells individual stories of corporate corruption, creative accounting, and greed in each episode.
It spares nobody as it uncovers the depths of corporate corruption. It portrays individuals like Donald Trump, Scott Tucker, and Jared Kushner as the greedy individuals they are. Big Pharma also features, and so does a shocking tale about a maple syrup heist.
Carmen Sandiego (2019-2021)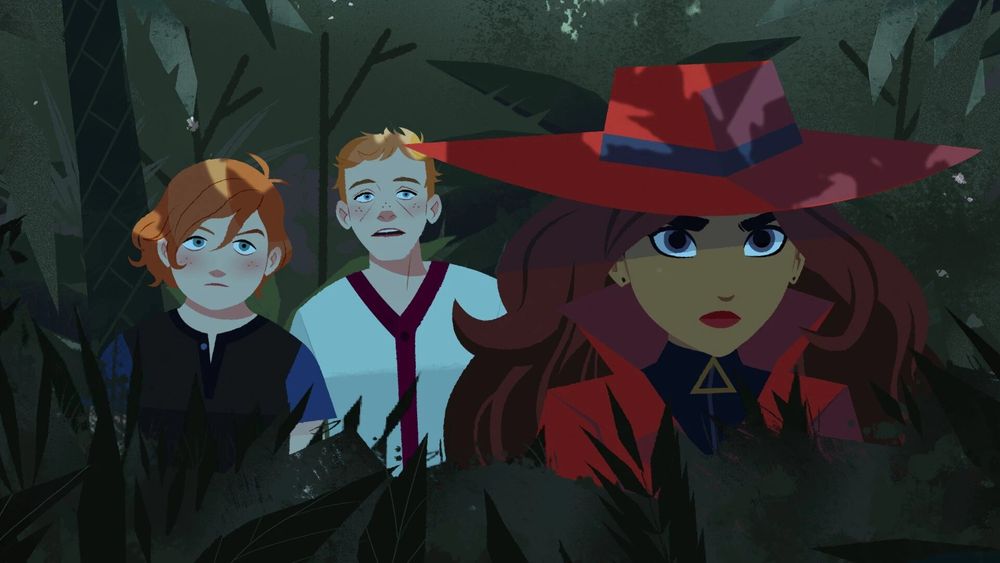 Carmen Sandiego makes a return to our screens as a vigilante of sorts – the kind that steals from evil corporations and gives back to its victims. Despite her noble intentions, Carmen is portrayed to the public as a criminal. She is at the top or near the top of most wanted persons by law enforcement agencies.
Sandiego is infamous not only for the scale of her theft but also for the trickery and skill involved in her heists. The series answers the question where is Carmen Sandiego and 'who' is Carmen Sandiego, as it takes a look at her origins.
Sherlock (2010-2017)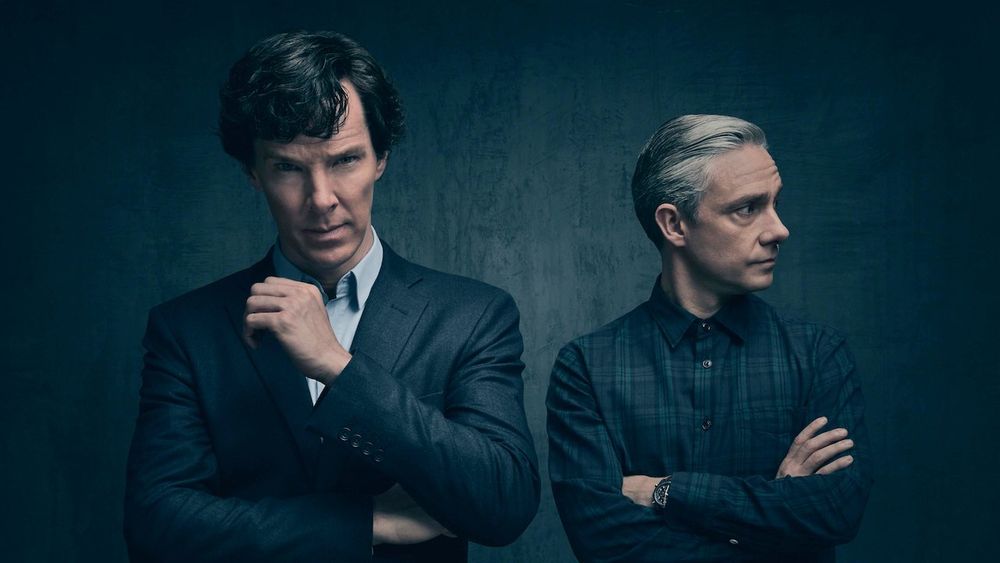 Sherlock is based on Arthur Conan Doyle's Sherlock Holmes detective stories. Sherlock (Benedict Cumberbatch) is looking for a flat-mate, and it just so happens that Dr. John Watson (Martin Freeman) is looking for a flat-mate as well. John has just arrived from the war suffering an injured leg and serious mental health issues.
He loves the thrill and the danger of detective work and develops a strong bond with Sherlock. The allure of Sherlock is that you get to watch the crimes in reverse. The deductive genius of Sherlock also makes the series quite an interesting watch. Sherlock is on Netflix.
Money Heist (2017- )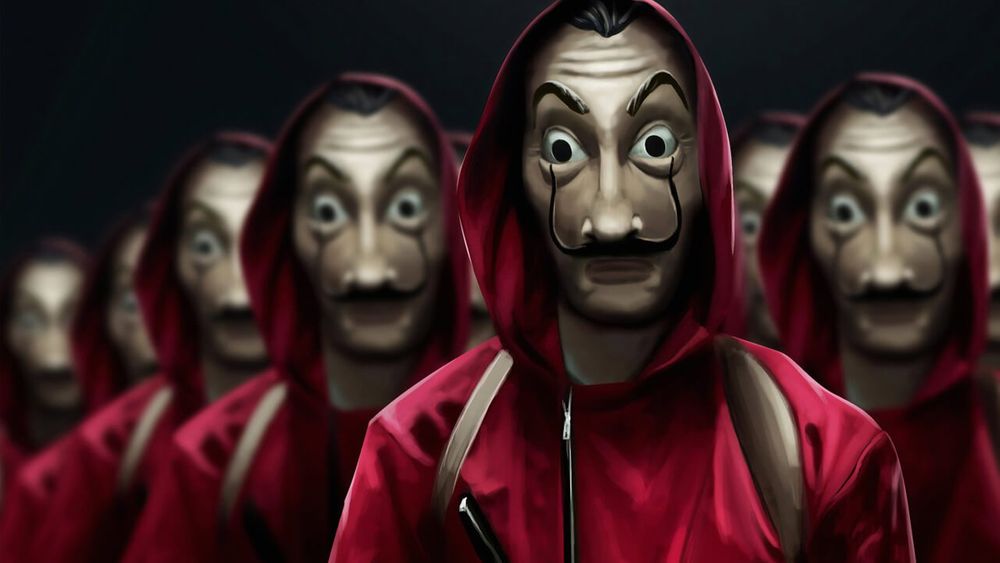 In Money Heist, a mysterious man dubbed The Professor brings together eight criminals, each with a specific skill set. The Professor has an ambitious plan to steal $2.4 billion from the Royal Mint of Spain. Each criminal has to play their role to perfection, or the plan will not succeed.
The plan is to hold hostages inside the Mint for 11 days as the criminals print the money they need. Against the odds, some of them make it out with the money. Unfortunately, one of them gets caught after making a mistake. The team gets back together to save their friend while performing another heist, this time on the Bank of Spain. Their biggest advantage during the second heist is that the public wants them to succeed. Money Heist is on Netflix.
Breaking Bad (2008-2013)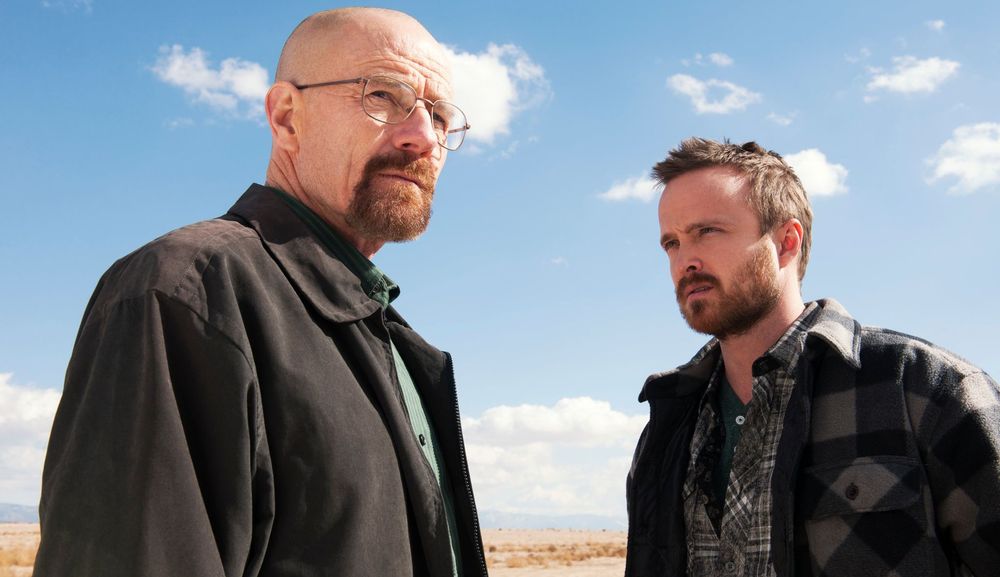 Breaking Bad is a story about a chemistry teacher named Walter White who learns that he has stage-three lung cancer. He wants his family to have financial freedom after he dies, so he turns to a life of crime. Together with his former student Jesse Pinkman, White produces and distributes crystal meth in Albuquerque, New Mexico.
A seemingly harmless chemistry teacher becomes the most sought after meth producer in New Mexico. He evades harm and potential death by working with other criminals in the area. His ability to never get caught seems more spectacular considering that his brother-in-law leads the task-force charged with arresting him. Breaking Bad is on Netflix.
---